Adult Swim with Intel, Lexus & State Farm® Offering Free Ice Cream & VIP Access at Comic-Con® International: San Diego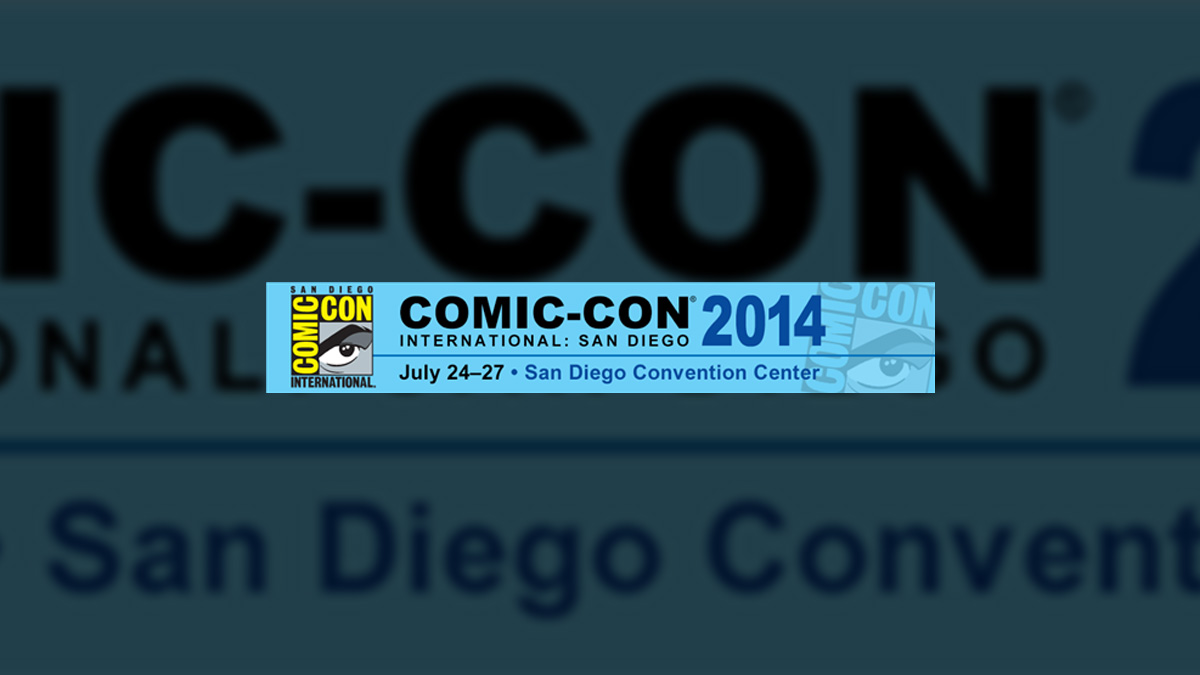 Fan Reward Program to Include Helpful Tips, VIP Access to Panels & Events, Free Rides &
Online Access to Network Panels
Adult Swim fans will be in for a real treat at 2014 Comic-Con® International: San Diego – both literally and figuratively – thanks to unique activations from its sponsors that will combine to provide the most comprehensive fan experience both on and off the convention floor. The network announced today activations with Intel, Lexus and State Farm designed to tap into and extend fan excitement around the annual event, complete with engaging on-site activations, rewarding online experiences and creative Adult Swim on-air spots.
"As the top programming destination for millennials, advertisers recognize Adult Swim's relationship with young adults and look to us to better align themselves with marquee events like Comic-Con," said Joe Hogan, executive vice president, Young Adult Ad Sales for Turner Broadcasting. "With these new promotions, we have taken this extraordinary convention experience and amplified it for all of our fans, whether they're at the con or following along at home."
Returning for the third consecutive year, State Farm will help Adult Swim fans ready themselves for Comic-Con through a comprehensive multi-platform promotion. To kick off the campaign, the two brands will create five custom videos – two on-air spots and three digital content pieces – featuring Super Steve Frost (Nathan Barnatt), a helpful superhero invented just for the occasion. The spots will air on Adult Swim and online at a custom-created mini-site, adultswim.com/statefarm. Super Steve Frost makes his debut in a thirty-second spot that airs on the network this week and introduces three custom videos, offering fans assistance on how to create the ultimate homemade costumes, what to pack for the trip, and how to rule the con. Then, a spot providing a recap of Super Steve Frost's experience at Comic-Con will be developed and air on Adult Swim during the week of August 18. The Super Steve Frost campaign from State Farm will be promoted across both the Adult Swim and State Farm suites of social media channels throughout the duration of the promotion.
In addition, State Farm will sponsor an Adult Swim branded "Cool Treats" ice cream truck that will feature Super Steve Frost handing out refreshing treats and special help items to con-goers throughout the weekend. The truck will be featured at various locations within the Gaslamp District and on-site at the Adult Swim Fun House and Planetarium. State Farm branding will also be featured on lockers at the Adult Swim Fun House, wherein fans can drop off their free swag from the con while they make their way through the one-of-a-kind experience.
Further, State Farm will also bring back its popular Adult Swim's Get to a Better State Sweepstakes, featuring the golden ticket promotion. Beginning at 10:00 a.m. on Thursday, July 24 at the Adult Swim booth (#3721), the network will distribute a custom brochure filled with details on its panels, events and off-site activations. Randomly included in select pamphlets during the first day will be 10 golden tickets, each granting one lucky fan plus one guest V.I.P. status for a host of Adult Swim happenings at this year's con, including seating at the network's show panels, fast pass access to the Adult Swim Fun House and Meatwad Full Dome Experience, and more. To access full rules, including eligibility, visit the Adult Swim booth (#3721) or head online to adultswim.com/viprules.
"We understand how passionate people are about the things they collect. Whether it's comic books or costumes, action figures or autographs, State Farm protects people's prized possessions, so they can spend time enjoying all that goes along with their passion," said Tim Van Hoof, Assistant Vice President, Marketing, State Farm. "Comic-Con gives us a great opportunity to have some fun, and make sure people know we can help."
Lexus will return to Comic-Con with Adult Swim as part of its "Free Rides" program that launched in 2012. Five Lexus CT Hybrid vehicles – completely wrapped in Adult Swim artwork and featuring both Adult Swim and Lexus branding – will offer Comic-Con attendees free rides throughout the Gaslamp District. Rides will be provided to individuals age 18 and over, and available on a first-come, first-served basis. Inside the cars, screens mounted in the backseat will broadcast Adult Swim and Lexus content while riders sit back and enjoy the sporty comfort and luxury provided by the Lexus CT. While in San Diego, Adult Swim and Lexus will film a thirty-second custom spot on-site highlighting the Adult Swim Free Rides promotion, which will air on the network during the week of August 11 and feature footage from the convention. Additionally, Lexus will sponsor a custom microsite at adultswim.com/freerides that includes a time-lapse video of the car wrapping process, downloadable wallpaper and more.
"Our activation with Adult Swim delivers on Lexus' commitment to authentically connect with a more youthful audience," says Lexus Media Manager, Teri Hill. "The CT Hybrid 'Free Rides' program celebrates a 'live a full life' and 'free-spirited' attitude which aligns perfectly with Comic-Con weekend and the mindset of the next generation of luxury buyers."
New partner Intel will bring the excitement of Comic-Con home for those fans who can't make it to the event, with its digital sponsorship ofadultswim.com/panels. Launching July 21, the all-new site will feature six of the network's most popular panels from 2013 to build excitement in advance of this year's event. Then, on August 1, the site will be updated to include six full-length panels from this year's event, includingRobot Chicken, Rick & Morty, Mike Tyson Mysteries, Triumph, The Venture Bros. and an Adult Swim animation panel. Each video will feature Intel pre-roll messaging and will be housed in a branded environment presented by Intel. Additionally, a custom on-air spot will be created and air on Adult Swim throughout the week of August 3, driving fans to the digital site.
Adult Swim will host a series of panels, signings and events highlighting some of its most popular shows such as Robot Chicken, The Venture Bros., Childrens Hospital, and Rick and Morty, as well as highly-anticipated new series Mike Tyson Mysteries and the live-action series starring Triumph the Insult Comic Dog and Jack McBrayer. Fans can check out the Adult Swim booth on the convention floor (booth #3721), experience the popular Adult Swim Fun House and all-new Meatwad Full Dome Experience, plus much more. For more information, please visitadultswimpresents.com.
Disney Will Bring D23: The Ultimate Disney Fan Event to Anaheim, California in August 2024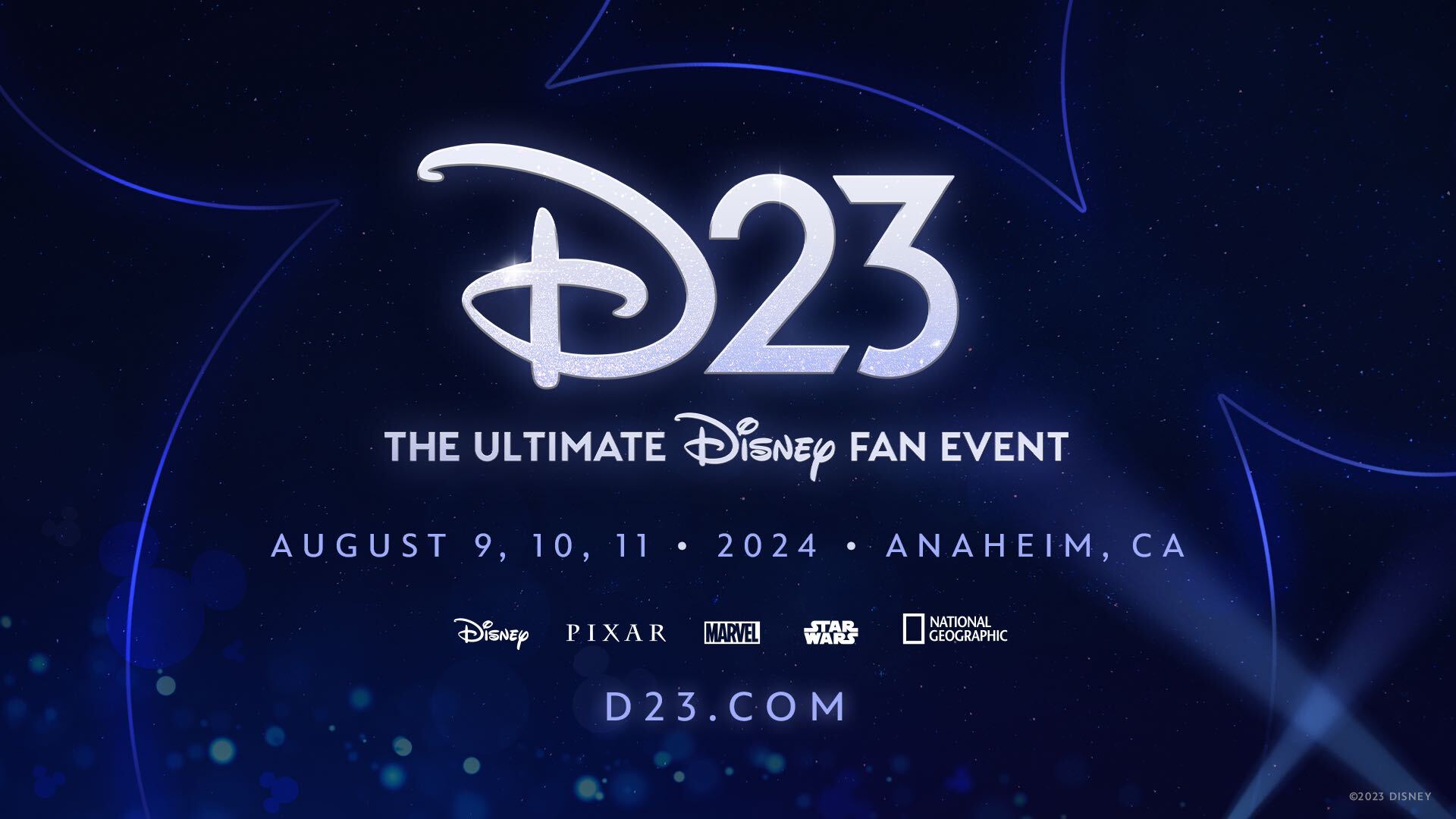 Expanded Disney Fan Experience Will Feature New and Exciting Events Across Multiple Locations, Including a D23 Takeover of the Happiest Place On Earth, Evening Entertainment at the Honda Center, D23 Day at Angel Stadium, and Much More
Fan Favorites Including Exhibits, Panels, Shows, and Shopping Will Dazzle Disney Enthusiasts at the Anaheim Convention Center
D23: The Ultimate Disney Fan Event is a one-of-a-kind fan experience like never before with spectacular shows, new venues, and multiple days of entertainment that will bring together the best of Disney, Pixar, Marvel, Star Wars, and more!
Highlightswill include:
Sunday, August 4: D23 Day at Angel Stadium, where D23 fans are invited to attend the Los Angeles Angels vs. New York Mets game.
Thursday, August 8: D23 kickoff celebration at Disneyland Resort.
Friday, August 9 – Sunday, August 11: Shopping, exhibits, panels, and presentations will take place at the Anaheim Convention Center during the day, with the fun extending into the evening at the Honda Center, the bigger home to marquee shows.
Tickets for D23: The Ultimate Disney Fan Event will go on sale in Spring 2024, with ticketing options to be announced later for access to the Anaheim Convention Center and the Honda Center. Admission for D23 Day at Angel Stadium and the D23 kickoff celebration at Disneyland Resort will be available as separate ticketed events. Additional details for D23: The Ultimate Disney Fan Event will be announced in early 2024.
You can get updates by staying connected to D23 via social media (@DisneyD23 on Facebook, Instagram, X), D23.com, and our weekly D23 FanFare email (sign up for free as a D23 General Member at JoinD23.com).
About D23
The name "D23" pays homage to the exciting journey that began in 1923 when Walt Disney opened his first studio in Hollywood. D23 is the first official club for fans in Disney's nearly 100-year history. It gives its members a greater connection to the entire world of Disney by placing them in the middle of the magic year-round through its quarterly publication, Disney twenty-three; the latest news and stories on D23.com; member-exclusive offers and discounts; the popular D23 Inside Disney podcast; and special experiences for D23 Members throughout the year.
Fans can join D23 at Gold Membership ($99.99/year), Gold Duo Membership ($129.99/year), and General Membership (complimentary) levels at D23.com. To keep up with all the latest D23 news and events, follow DisneyD23 on Facebook, Instagram, X, TikTok, and YouTube.
Star Wars Spoof: Space Robots in Outer Space Ep X: Battle for the Halcyon: The Last Starcruiser
Sure, Star Wars is cool and all. But let's not forget about that other multi-part sci-fi cinematic spectacular, "Space Robots in Outer Space." In fact, Hank Lonely (Hollywood's ultimate hyphenate — actor / producer / director / writer / guy who makes sure the Porto Potties are kept squeaky-clean) just announced that there'll soon be a 10th installment of this … Well, not exactly beloved. How about we say "admired from afar" instead? … series coming to a theater near you. In fact, here's the highly anticipated teaser trailer for that project. Which is supposed to be titled "Space Robots in Outer Space X — Battle for the Halycon: The Last Starcruiser."
Okay. Now the real story … In honor of Star Wars Day (i.e., May 4th. As in "May the Fourth Be With You"), Len Testa and I are sharing something that we produced with the help of all the nice folks who joined us last month aboard the Halycon.
We turned the Galactic Starcruiser as well as Black Spire Outpost into the backdrop for an affectionate send-up of all things Stars Wars. We hope that you (more importantly, the legal team at Lucasfilm) take this faux trailer in the spirit with which it was intended. Special thanks to Aaron Adams for so skillfully stitching all of this footage together. Also thanks to the team at Storybook Destinations, Touring Plans and the talented cast & crew aboard the "Star Wars: Galactic Starcruiser" for making this "Disney Dish" fan event so memorable.
Disney's New Trailer Reveals How Ralph & Vanellope Get to the Internet in "Ralph Breaks the Internet: Wreck-It Ralph 2"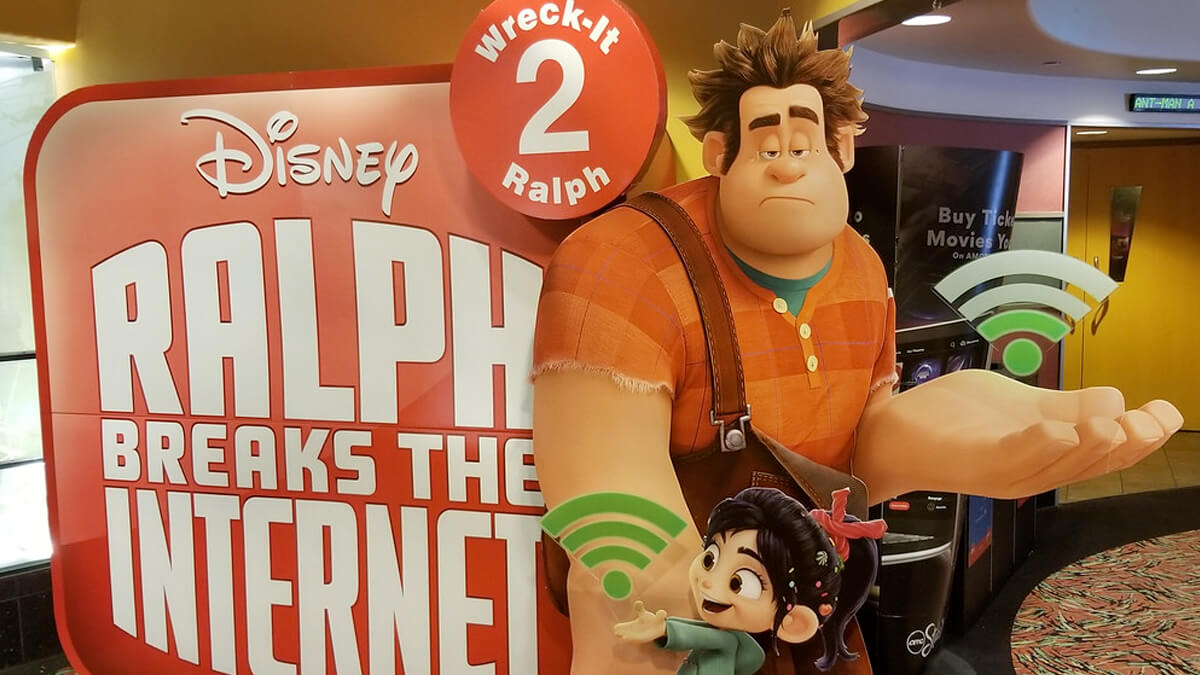 When "Wreck-It Ralph" opened on Nov. 2, 2012, it turned in the highest opening weekend ever for a Walt Disney Animation Studios film at the time of release. Now Disney is hoping Ralph will not only break the Internet but the 2018 Thanksgiving boxoffice records as well.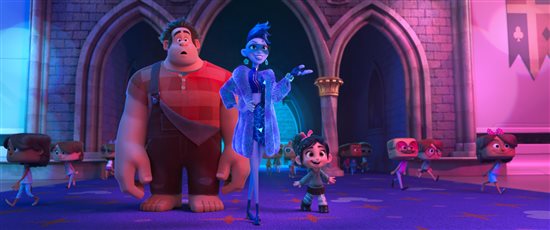 The film re-teams the original director, producer and co-writer behind "Wreck-It Ralph." The screenplay is currently being written by Phil Johnston and Pamela Ribon. Director Rich Moore, producer Clark Spencer, and co-writer Phil Johnston partnered with fellow director Byron Howard and co-writer/co-director Jared Bush to create the Academy Award®-winning blockbuster feature "Zootopia."
ROYAL REUNION – In "Ralph Breaks the Internet: Wreck It Ralph 2," Vanellope von Schweetz-along with her best friend Ralph-ventures into the uncharted world of the internet. When she finds herself surrounded by Disney princesses, she's surprised to learn that she actually has a lot in common with them. The scene, highlighted in a new trailer for the film (below), features several of the original princess voices, including Auli'i Cravalho ("Moana"), Kristen Bell (Anna in "Frozen"), Idina Menzel (Elsa in "Frozen"), Kelly MacDonald (Merida in "Brave"), Mandy Moore (Rapunzel in "Tangled"), Anika Noni Rose (Tiana in "The Princess and the Frog"), Ming-Na Wen ("Mulan"), Irene Bedard ("Pocahontas"), Linda Larkin (Jasmine in "Aladdin"), Paige O'Hara (Belle in "Beauty and the Beast") and Jodi Benson (Ariel in "The Little Mermaid"). Featuring Sarah Silverman as the voice of Vanellope, "Ralph Breaks the Internet: Wreck It Ralph 2" opens in theaters nationwide Nov. 21, 2018.