AM² Announces the 2011 T-Shirt Design Contest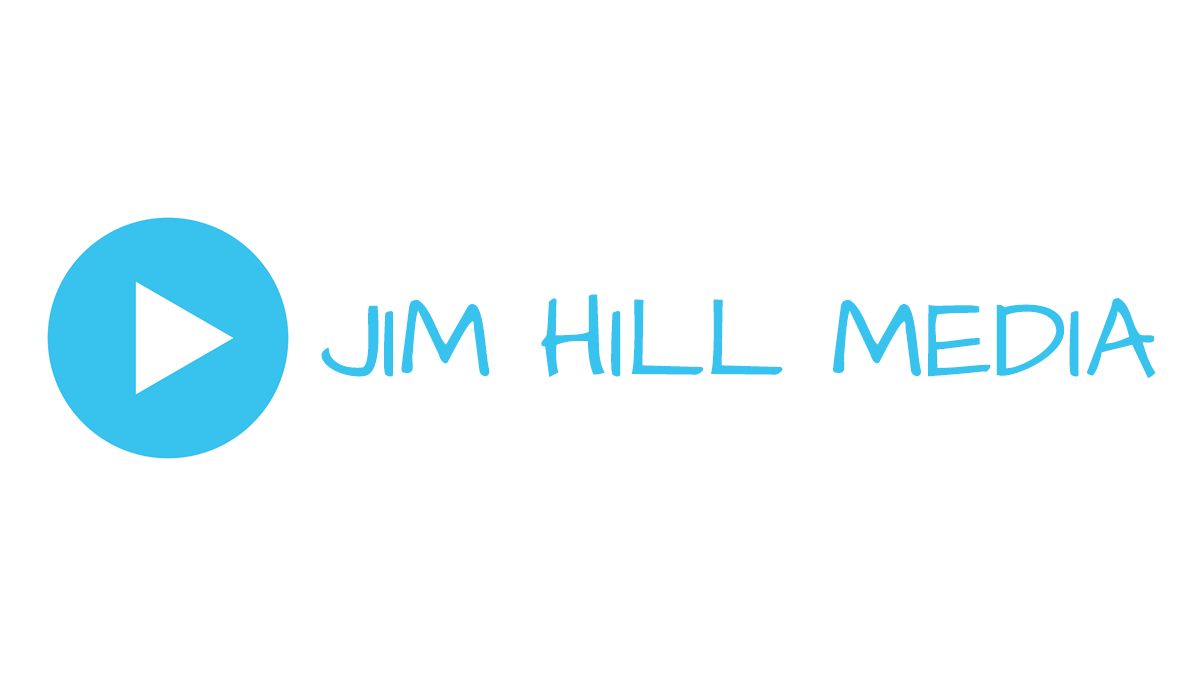 1st, 2nd and 3rd Place Winners for Each Contest Awarded Cash and Amazing
Prizes This July 1-3, 2011 at the Anaheim Convention Center! Get your
Passports Today and Experience the Difference!
LOS ANGELES, Calif. (June 1, 2011) ­ Attendees can get more involved with
this Summer¹s most anticipated animation, music and manga event AM2 (July
1-3, 2011; Anaheim Convention Center) by entering the official 2011 T-Shirt
Design Contest! Not only will the winner have their winning design utilized
on a shirt that will be available to attendees, they (and 2nd and 3rd place
winners) will win some amazing prizes! More info can be found at
www.am2con.org <http://www.am2con.org>
Interested designers should join the official AM2 Facebook page
(www.facebook.com/am2con) and upload their image for public voting. Winning
entries will be contacted for a higher resolution image for production.
Designs should incorporate the themes of AM2 (i.e. Passport, Passport
Benefits, Summer Festival, etc.). Items that need to be incorporated into
the t-shirt (white) include:
§ AM2 Logo (available for download online)
§ Fan Art Image of AM2 Mascot (Nyan-chan)
§ AM2 Website Address: www.am2con.org <http://www.am2con.org>
§ Phrase: ³Experience the Difference!²
§ File specification: 2100 x 1800 px PNG at 150 dpi
§ White will be considered transparent
The contest starts today and ends June 10, 2011 at 5:00 pm PST.
1st Prize winnings include:
* $100.00
* 3 Day Passport
* 1 Free winning t-shirt
* Manga Creation Program ³Manga Studio² by eFrontier
2nd Prize winnings include:
* $50.00
* 3 Day Passport
* 1 winning t-shirt
3rd Prize winnings include:
* $25.00
* 1 winning t-shirt
³The AM2 Passport is truly an amazing piece of convention memorabilia²,
states Chase Wang AM2 representative, ³At $45.00 each, it pays for itself
with the substantial benefits that are associated with it including major
discounts with theme parks like Disneyland, Knott¹s Berry Farm, Medieval
Times, Pirates Adventure. In addition to amazing discounts with retailers
and restaurants including Best Buy, Macy¹s, the stores at
Disneyland/California Adventures, IHOP, Tony Roma¹s and more! Get your
Passports today and experience the difference!²
Attendees can avoid the anticipated huge lines at autographs, premiere
screenings, workshops, main events, concerts and panels by purchasing a
Passport fast pass for the event. The Passport fast pass will also provide
holders with premier seating options at Main Events and at Concert events as
well as major discounts with theme parks (i.e. Disneyland, Knotts Berry
Farm, etc.), retailers (i.e. Best Buy, Macys, etc.) and local restaurants
(i.e. IHOP, Tony Roma¹s, California Pizza Kitchen, etc.). Bypass the lines
and get your Passport today and experience the difference!
Current Guests of Honors include Akihiko Yamashita, Miho Shimagosa, Scandal,
Sadie, Kanon Wakeshima, kanon x kanon, heidi., Gashicon, IBI and MINT with
more to be announced soon!
AM2 current activities include Exhibit Hall, AMV¹s, Arcade, Summer Festival,
World Cosplay Summit, Behind the Voice Actors Studio, Rum Party Pirates,
Masquerade, Cosplay Chess, Dances, Fashion Shows, Table Top, Console Gaming,
AniMaid Café, AniMaid Café Host Club, Workshops, Panels, Concerts and more!
Partnerships include Ani.ME. and Cure Magazine
Prize sponsors include Atlas Games, Cosplay Wigs USA, FUNimation, Gaia
Online and TokyoPop.
Follow us on Facebook at: http://www.facebook.com/AM2Con
Follow us on Twitter at: http://twitter.com/AM2Con
Also, 25% of all official Passport sales will be donated directly to
Japanese Disaster Relief efforts.
About AM2
Located in Anaheim, California ­ AM2, established in 2010, is a multi-day (3
days) event with no general attendance/badge purchase requirement and is
aspiring to be a key meeting place for fans that share a common interest in
Asian music, Animation/Anime, and Comics/Manga. Nominal fees are charged
for certain activities that attendees choose to participate in. AM2 will be
held on July 1-3, 2011 at the Anaheim Convention Center in sunny Anaheim,
California. More information can be found at www.am2con.org
The statements made in this press release that are not historical facts are
"forward-looking statements." These forward-looking statements are based on
current expectations and assumptions that are subject to risks and
uncertainties. The Company cautions readers of this press release that a
number of important factors could cause this event¹s actual future results
to differ materially from those expressed in any such forward-looking
statements. Such factors include, without limitation, product delays,
industry competition, rapid changes in technology and industry standards,
protection of proprietary rights, maintenance of relationships with key
personnel, vendors and third-party developers, international economic and
political conditions. The Company may change its intention, belief or
expectation, at any time and without notice, based upon any changes in such
factors, in the Company's assumptions or otherwise. The Company undertakes
no obligation to release publicly any revisions to any forward-looking
statements to reflect events or circumstances after the date hereof or to
reflect the occurrence of unanticipated events.
Disney Will Bring D23: The Ultimate Disney Fan Event to Anaheim, California in August 2024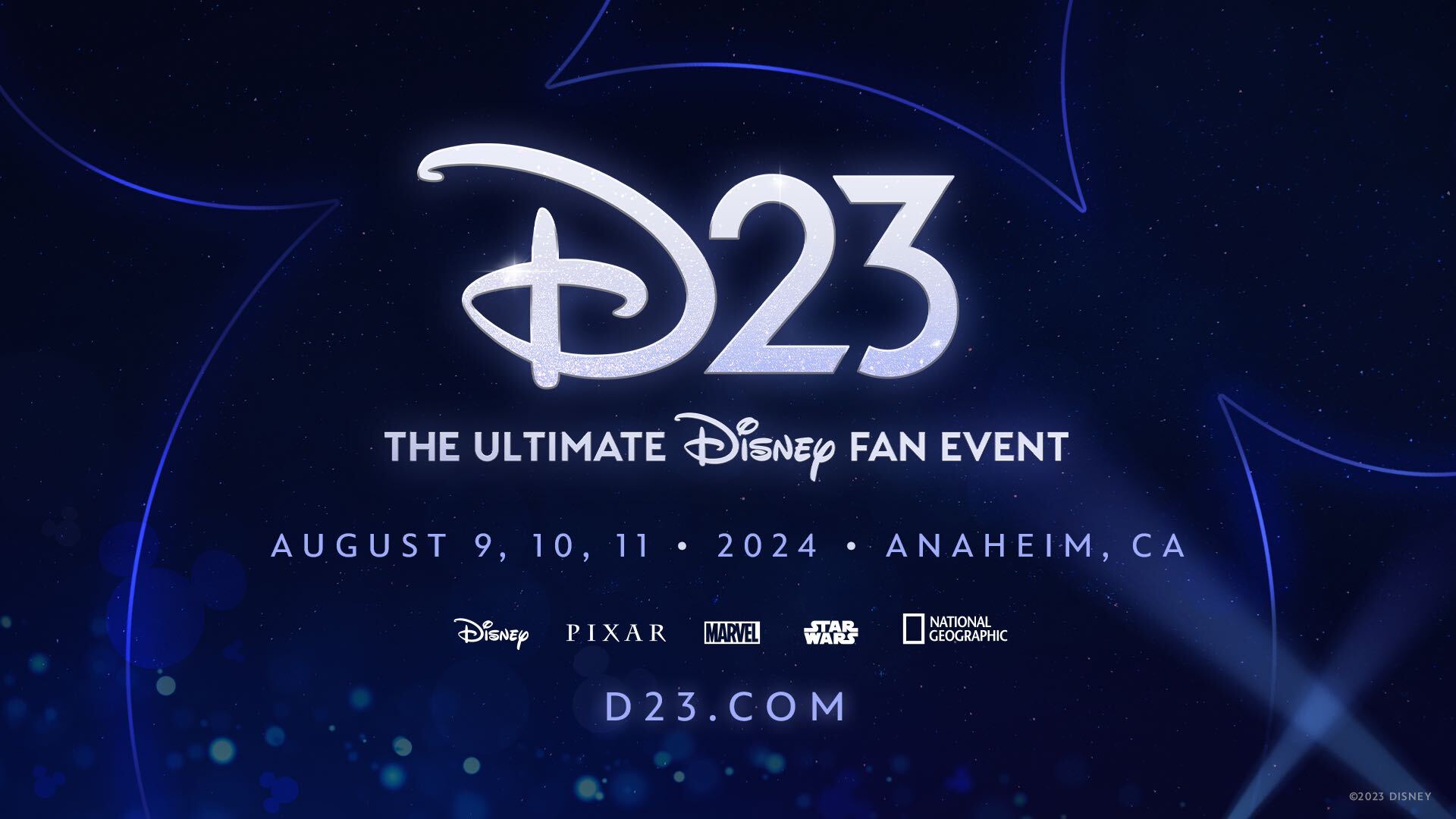 Expanded Disney Fan Experience Will Feature New and Exciting Events Across Multiple Locations, Including a D23 Takeover of the Happiest Place On Earth, Evening Entertainment at the Honda Center, D23 Day at Angel Stadium, and Much More
Fan Favorites Including Exhibits, Panels, Shows, and Shopping Will Dazzle Disney Enthusiasts at the Anaheim Convention Center
D23: The Ultimate Disney Fan Event is a one-of-a-kind fan experience like never before with spectacular shows, new venues, and multiple days of entertainment that will bring together the best of Disney, Pixar, Marvel, Star Wars, and more!
Highlightswill include:
Sunday, August 4: D23 Day at Angel Stadium, where D23 fans are invited to attend the Los Angeles Angels vs. New York Mets game.
Thursday, August 8: D23 kickoff celebration at Disneyland Resort.
Friday, August 9 – Sunday, August 11: Shopping, exhibits, panels, and presentations will take place at the Anaheim Convention Center during the day, with the fun extending into the evening at the Honda Center, the bigger home to marquee shows.
Tickets for D23: The Ultimate Disney Fan Event will go on sale in Spring 2024, with ticketing options to be announced later for access to the Anaheim Convention Center and the Honda Center. Admission for D23 Day at Angel Stadium and the D23 kickoff celebration at Disneyland Resort will be available as separate ticketed events. Additional details for D23: The Ultimate Disney Fan Event will be announced in early 2024.
You can get updates by staying connected to D23 via social media (@DisneyD23 on Facebook, Instagram, X), D23.com, and our weekly D23 FanFare email (sign up for free as a D23 General Member at JoinD23.com).
About D23
The name "D23" pays homage to the exciting journey that began in 1923 when Walt Disney opened his first studio in Hollywood. D23 is the first official club for fans in Disney's nearly 100-year history. It gives its members a greater connection to the entire world of Disney by placing them in the middle of the magic year-round through its quarterly publication, Disney twenty-three; the latest news and stories on D23.com; member-exclusive offers and discounts; the popular D23 Inside Disney podcast; and special experiences for D23 Members throughout the year.
Fans can join D23 at Gold Membership ($99.99/year), Gold Duo Membership ($129.99/year), and General Membership (complimentary) levels at D23.com. To keep up with all the latest D23 news and events, follow DisneyD23 on Facebook, Instagram, X, TikTok, and YouTube.
Star Wars Spoof: Space Robots in Outer Space Ep X: Battle for the Halcyon: The Last Starcruiser
Sure, Star Wars is cool and all. But let's not forget about that other multi-part sci-fi cinematic spectacular, "Space Robots in Outer Space." In fact, Hank Lonely (Hollywood's ultimate hyphenate — actor / producer / director / writer / guy who makes sure the Porto Potties are kept squeaky-clean) just announced that there'll soon be a 10th installment of this … Well, not exactly beloved. How about we say "admired from afar" instead? … series coming to a theater near you. In fact, here's the highly anticipated teaser trailer for that project. Which is supposed to be titled "Space Robots in Outer Space X — Battle for the Halycon: The Last Starcruiser."
Okay. Now the real story … In honor of Star Wars Day (i.e., May 4th. As in "May the Fourth Be With You"), Len Testa and I are sharing something that we produced with the help of all the nice folks who joined us last month aboard the Halycon.
We turned the Galactic Starcruiser as well as Black Spire Outpost into the backdrop for an affectionate send-up of all things Stars Wars. We hope that you (more importantly, the legal team at Lucasfilm) take this faux trailer in the spirit with which it was intended. Special thanks to Aaron Adams for so skillfully stitching all of this footage together. Also thanks to the team at Storybook Destinations, Touring Plans and the talented cast & crew aboard the "Star Wars: Galactic Starcruiser" for making this "Disney Dish" fan event so memorable.
Disney's New Trailer Reveals How Ralph & Vanellope Get to the Internet in "Ralph Breaks the Internet: Wreck-It Ralph 2"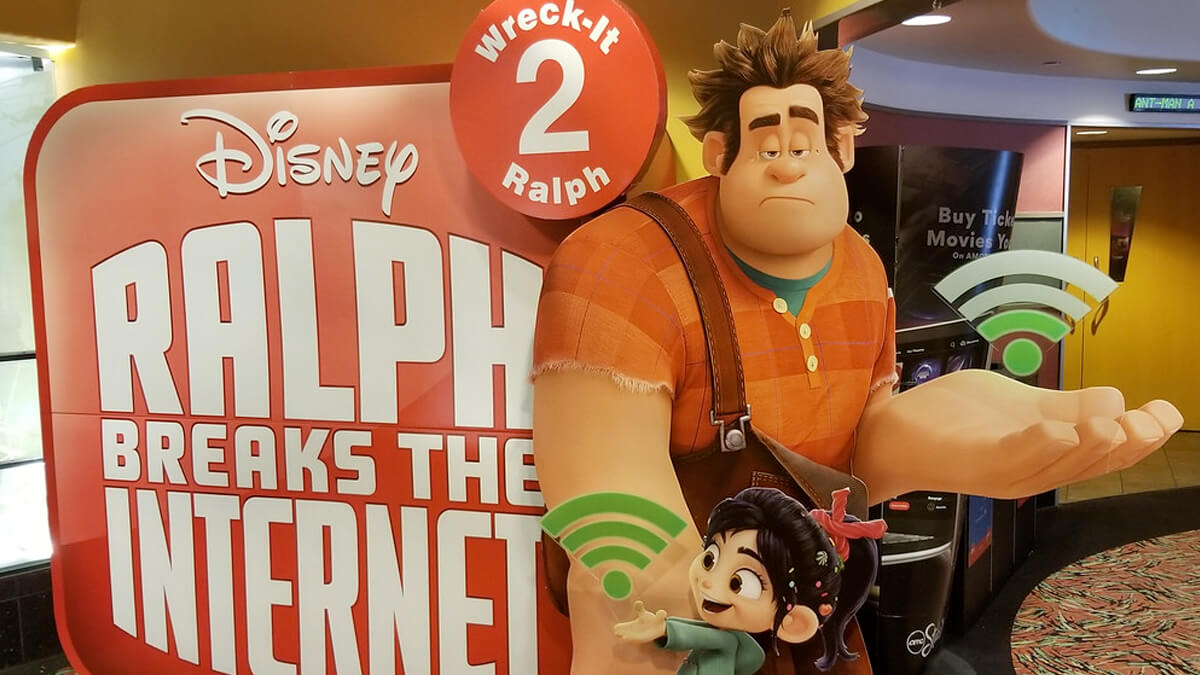 When "Wreck-It Ralph" opened on Nov. 2, 2012, it turned in the highest opening weekend ever for a Walt Disney Animation Studios film at the time of release. Now Disney is hoping Ralph will not only break the Internet but the 2018 Thanksgiving boxoffice records as well.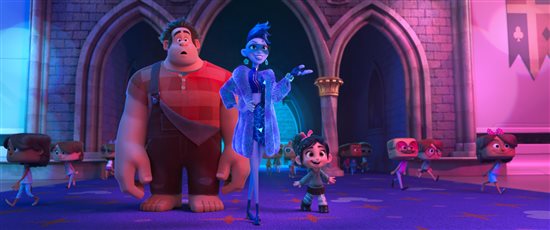 The film re-teams the original director, producer and co-writer behind "Wreck-It Ralph." The screenplay is currently being written by Phil Johnston and Pamela Ribon. Director Rich Moore, producer Clark Spencer, and co-writer Phil Johnston partnered with fellow director Byron Howard and co-writer/co-director Jared Bush to create the Academy Award®-winning blockbuster feature "Zootopia."
ROYAL REUNION – In "Ralph Breaks the Internet: Wreck It Ralph 2," Vanellope von Schweetz-along with her best friend Ralph-ventures into the uncharted world of the internet. When she finds herself surrounded by Disney princesses, she's surprised to learn that she actually has a lot in common with them. The scene, highlighted in a new trailer for the film (below), features several of the original princess voices, including Auli'i Cravalho ("Moana"), Kristen Bell (Anna in "Frozen"), Idina Menzel (Elsa in "Frozen"), Kelly MacDonald (Merida in "Brave"), Mandy Moore (Rapunzel in "Tangled"), Anika Noni Rose (Tiana in "The Princess and the Frog"), Ming-Na Wen ("Mulan"), Irene Bedard ("Pocahontas"), Linda Larkin (Jasmine in "Aladdin"), Paige O'Hara (Belle in "Beauty and the Beast") and Jodi Benson (Ariel in "The Little Mermaid"). Featuring Sarah Silverman as the voice of Vanellope, "Ralph Breaks the Internet: Wreck It Ralph 2" opens in theaters nationwide Nov. 21, 2018.