BOOM! Kids : Disney's Chip 'n Dale & Darkwing Duck Comics Coming in April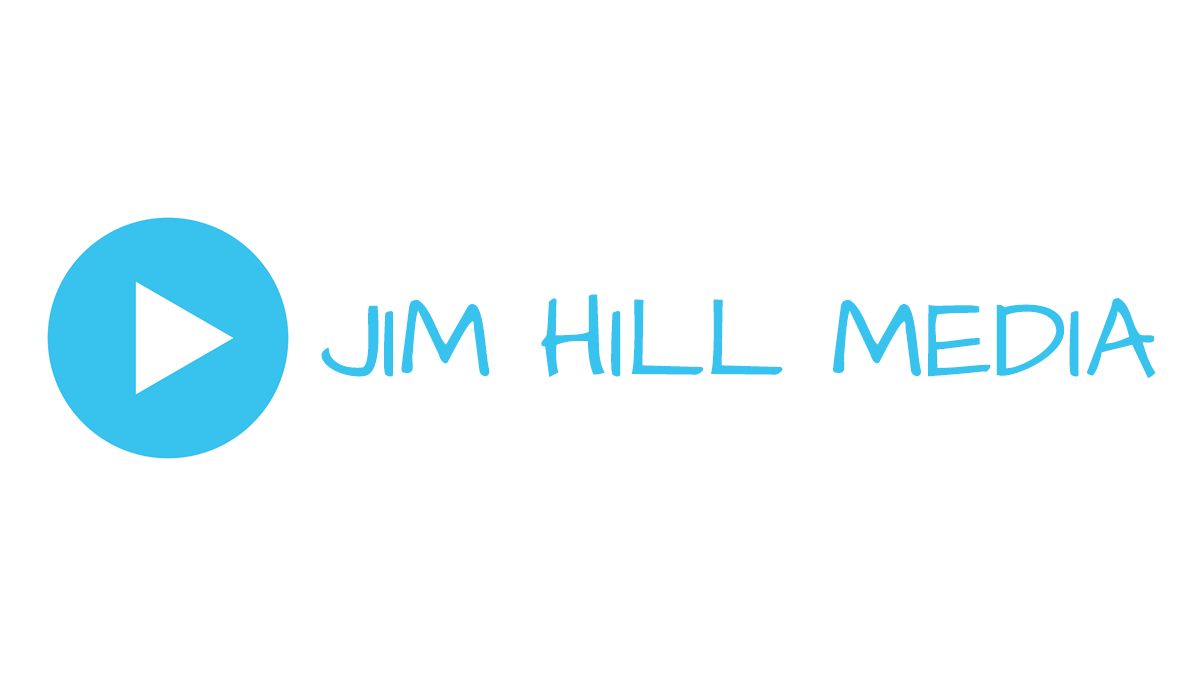 BOOM! Studios
February Previews for
April Shipping 2011

---

---
CHIP 'N' DALE RESCUE RANGERS #5 (A)
CHIP 'N' DALE RESCUE RANGERS #5 (B)
Written by Ian Brill
Drawn by Leonel Castellani
SC, 32 pgs, FC, SRP: $3.99
Diamond Code: FEB110861

NEW READER FRIENDLY. A NEW STORY ARC BEGINS! Join DARKWING DUCK writer Ian Brill and MARVEL SUPER HERO SQUAD artist Leonel Castellani for the return of your favorite furry flatfoots in this all-new original ongoing series! Who or what are the Danger Rangers? We don't even know, and we're putting out the book! There's only one way to find out, and that's in Part One of a brand new arc of the critically acclaimed fan-favorite series, "Slipping Through The Cracks!"

---
DARKWING DUCK #11 (A)
DARKWING DUCK #11 (B)
Written by Ian Brill
Drawn by James Silvani
SC, 32 pgs, FC, SRP: $3.99
Diamond Code: FEB110862

"Revenge" is a dish best served cold, but "Double-Cross" turns out to be a dish best served…with duck? In this epic installment of the Disney Afternoon juggernaut, nothing is as it seems…or is it? Tune in and find out as Part 3 of Darkwing Duck's "F.O.W.L. Disposition" charges on!
---
DONALD DUCK #365
Written by Federico Pedrocchi, Chase Craig
Drawn by Federico Pedrocchi, Jack Hannah
SC, 32 pgs, FC, SRP: $3.99
Diamond Code: FEB110865

The celebration of 70 years of Walt Disney's Comics continues in the pages of DONALD DUCK! First up, in the pulse-pounding climax of the rare 1938 classic, "Foreign Correspondent," Donald is captured in war-torn Sargassia — can he save Peter Pig and himself by posing as an enemy general? Next, we have "Donald Duck and the Pirates," Jack Hannah's never-before-reprinted 1947 sequel to Carl Barks' "Donald Duck Finds Pirate Gold!" Don't miss Old Yellow Beak's second treasure hunt in this issue, because you'll have the THIRD story in the "Pirate Gold" trilogy next month!


---
MICKEY MOUSE #307
Written by Floyd Gottfredson
Drawn by Bill Wright, Floyd Gottfredson
SC, 32 pgs, FC, SRP: $3.99
Diamond Code: FEB110866

The celebration of 70 years of Walt Disney's Comics continues here with some of the greatest classic Mickey Mouse stories ever told! This month, experience master Disney artist Bill Wright's "Jungle Magic," an epic globetrotting adventure not printed in the US since 1948! Also features the short "Trade Secret" from the inimitable Floyd Gottfredson that was last published in 1932!
---
MICKEY MOUSE: THE ATOMBRELLA AND THE RHYMING MAN
Written by Bill Walsh
Drawn by Floyd Gottfredson
SC, 48 pgs, FC, SRP: $6.99
Diamond Code: FEB110870
A beautiful squarebound prestige format one-shot featuring a lost Disney classic, back in print for the first time since 1948! Danger is afoot as our diminutive mouse hero confronts one of his most memorable foes in this treasured tale! Featuring the debut of one of Mickey's archenemies, The Rhyming Man, it's an unforgettable masterpiece from premiere Mickey writer Bill Walsh and uncontested artistic legend Floyd Gottfredson! Don't miss this one-shot—it's an event that will not be collected into a TPB later, Disney fans!
---
UNCLE SCROOGE #402
Written by Carl Barks
Drawn by Carl Barks
SC, 32 pgs, FC, SRP: $3.99
Diamond Code: FEB110871

The 70th Anniversary Celebration of Walt Disney's Comics rolls on as we present another timeless tale from the Disney comics vault with Scrooge McDuck starring in "The Fabulous Philosopher's Stone!" For the first time in over 14 years, fans can experience Scrooge and the gang as they embark on a journey to find a fantastic, fabled stone capable of turning regular objects into gold—but not without a few side effects. Written and illustrated by the incomparable Carl Barks with a cover by fan favorite Marco Rota. The only side effect here is fun!

---
WALT DISNEY'S COMICS AND STORIES # 718
Written by William Van Horn, Branko Collin, Marc Middelhuis, Paul Hoogma, Wilfred Ottenheijm
Drawn by William Van Horn, Paul Murry, Bas Heymans
SC, 40 pgs, FC, SRP: $3.99
Diamond Code: FEB110872

The celebration of 70 years of Walt Disney's Comics continues with an entire issue of stories never before seen in the United States! Donald finds himself on a Jurassic jaunt in William Van Horn's "Just in Time," while Gyro's inventions spin out of control in "The Invented Inventor!" And how could we forget "Proof Positive," a rare 1964 Paul Murry story new to our shores? Features a brand-new cover by William Van Horn!
---
DARKWING DUCK: CRISIS ON INFINITE DARKWINGS TPB
Written by Ian Brill
Drawn by James Silvani
SC, 112 pgs, FC, SRP: $14.99
ISBN13: 9781608866267
Diamond Code: FEB110863
Don't miss the blockbuster, much-heralded return of Darkwing Duck in this new volume collecting the new arc of the hit ongoing series! Darkwing Duck is back, and back, and back and back some more as the city of St. Canard is under siege by an army of twisted Darkwings under the control of the original deranged Darkwing double, Negaduck, and his new partner in crime, the wicked witch Magica de Spell! How will our hero dispense justice when he's public enemy number-one?! The Duck Knight has returned so hop aboard for danger and deadly doppelgangers in the epic "Crisis on Infinite Darkwings!"
---
MICKEY MOUSE AND THE ORBITING NIGHTMARE TPB
Written by Casty, Marv Wolfman
Drawn by Casty, Gene Colan, Jack Bradbury
SC, 128 pgs, FC, SRP: $9.99
ISBN13: 9781608866304
Diamond Code: FEB110867
Even the sky isn't the limit in these two hilarious new adventures by modern Mickey master Casty! In "The Orbiting Nightmare," Mickey Mouse's trip to a space hotel turns dangerous when a mysterious villain arrives with world-threatening plans! Then, in "Menace from the Future," Mickey must outwit a time-traveler sent to stop the future ruler of the world…Goofy?! Also features short stories from comic book legends Marv Wolfman, Gene Colan, and Jack Bradbury!
---
WALT DISNEY'S COMICS AND STORIES ARCHIVES VOL. 1 TPB
Written by Floyd Gottfredson, Ted Osborne
Drawn by Floyd Gottfredson, Al Taliaferro
SC, 160 pgs, FC, SRP: $14.99
ISBN13: 9781608866571
Diamond Code: FEB110873

Presenting an accessibly-priced prestige collection of archival Disney comics — the first issues of WALT DISNEY'S COMICS AND STORIES! Laugh at Donald's misadventures in Al Taliaferro's earliest Duck stories. Then thrill to Mickey's epic battle with Peg-Leg Pete in Floyd Gottfredson's "Island in the Sky"—Gottfredson's personal favorite Mouse adventure! All the original comics and supporting features are here, too, wrapped up in a classic can't-miss package!
---



DON'T FORGET BOOM! STUDIOS COMICS
ARE ALSO AVAILABLE THROUGH THE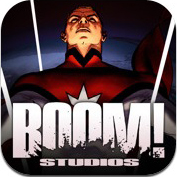 BOOM! STUDIOS COMICS APP!





BOOM! Studios Digital Comics can also be found
through any of these fine digital vendors!
Copyright (C) 2009 BOOM! Studios All rights reserved.


Reply

Forward
Disney Will Bring D23: The Ultimate Disney Fan Event to Anaheim, California in August 2024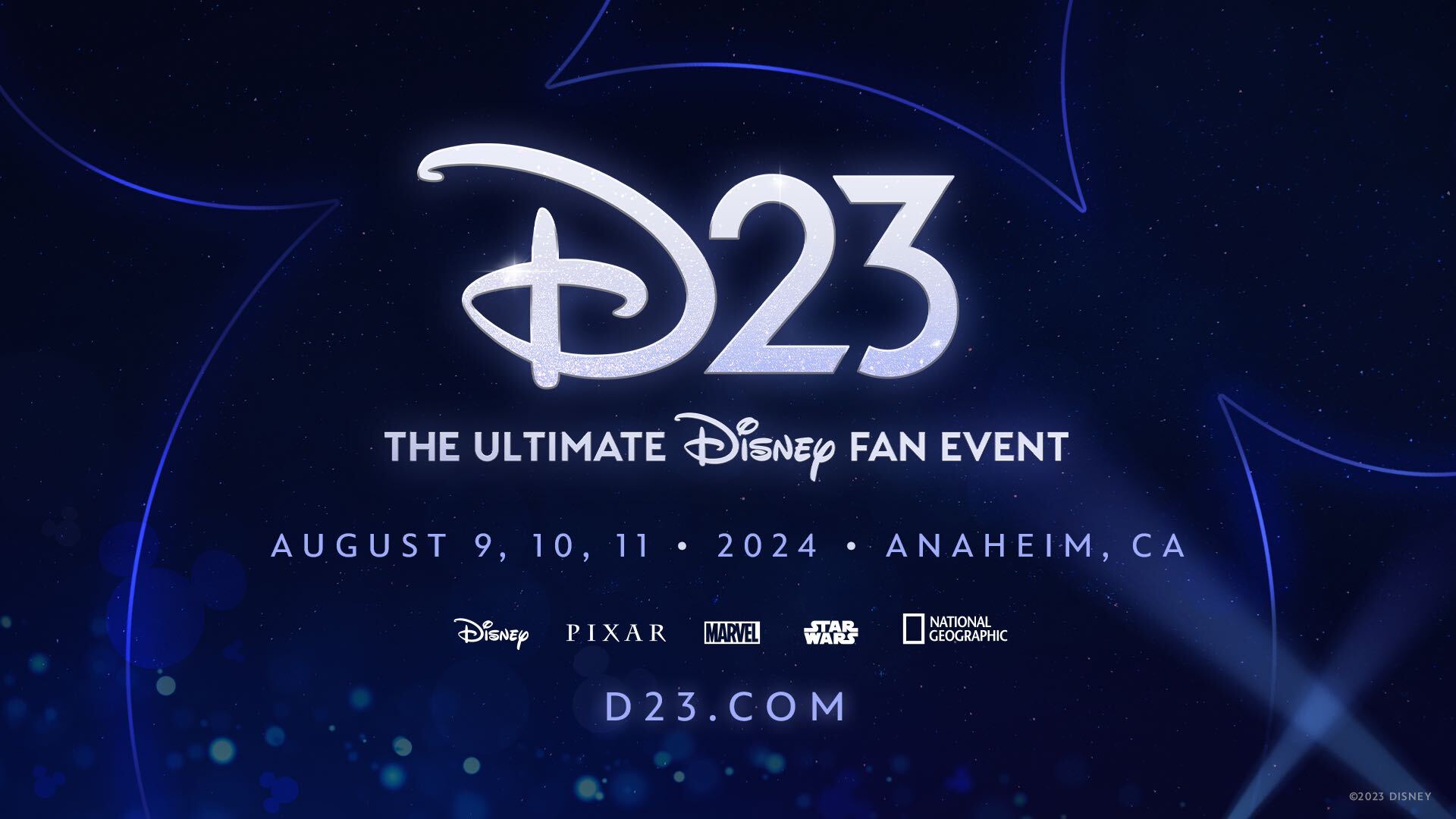 Expanded Disney Fan Experience Will Feature New and Exciting Events Across Multiple Locations, Including a D23 Takeover of the Happiest Place On Earth, Evening Entertainment at the Honda Center, D23 Day at Angel Stadium, and Much More
Fan Favorites Including Exhibits, Panels, Shows, and Shopping Will Dazzle Disney Enthusiasts at the Anaheim Convention Center
D23: The Ultimate Disney Fan Event is a one-of-a-kind fan experience like never before with spectacular shows, new venues, and multiple days of entertainment that will bring together the best of Disney, Pixar, Marvel, Star Wars, and more!
Highlightswill include:
Sunday, August 4: D23 Day at Angel Stadium, where D23 fans are invited to attend the Los Angeles Angels vs. New York Mets game.
Thursday, August 8: D23 kickoff celebration at Disneyland Resort.
Friday, August 9 – Sunday, August 11: Shopping, exhibits, panels, and presentations will take place at the Anaheim Convention Center during the day, with the fun extending into the evening at the Honda Center, the bigger home to marquee shows.
Tickets for D23: The Ultimate Disney Fan Event will go on sale in Spring 2024, with ticketing options to be announced later for access to the Anaheim Convention Center and the Honda Center. Admission for D23 Day at Angel Stadium and the D23 kickoff celebration at Disneyland Resort will be available as separate ticketed events. Additional details for D23: The Ultimate Disney Fan Event will be announced in early 2024.
You can get updates by staying connected to D23 via social media (@DisneyD23 on Facebook, Instagram, X), D23.com, and our weekly D23 FanFare email (sign up for free as a D23 General Member at JoinD23.com).
About D23
The name "D23" pays homage to the exciting journey that began in 1923 when Walt Disney opened his first studio in Hollywood. D23 is the first official club for fans in Disney's nearly 100-year history. It gives its members a greater connection to the entire world of Disney by placing them in the middle of the magic year-round through its quarterly publication, Disney twenty-three; the latest news and stories on D23.com; member-exclusive offers and discounts; the popular D23 Inside Disney podcast; and special experiences for D23 Members throughout the year.
Fans can join D23 at Gold Membership ($99.99/year), Gold Duo Membership ($129.99/year), and General Membership (complimentary) levels at D23.com. To keep up with all the latest D23 news and events, follow DisneyD23 on Facebook, Instagram, X, TikTok, and YouTube.
Star Wars Spoof: Space Robots in Outer Space Ep X: Battle for the Halcyon: The Last Starcruiser
Sure, Star Wars is cool and all. But let's not forget about that other multi-part sci-fi cinematic spectacular, "Space Robots in Outer Space." In fact, Hank Lonely (Hollywood's ultimate hyphenate — actor / producer / director / writer / guy who makes sure the Porto Potties are kept squeaky-clean) just announced that there'll soon be a 10th installment of this … Well, not exactly beloved. How about we say "admired from afar" instead? … series coming to a theater near you. In fact, here's the highly anticipated teaser trailer for that project. Which is supposed to be titled "Space Robots in Outer Space X — Battle for the Halycon: The Last Starcruiser."
Okay. Now the real story … In honor of Star Wars Day (i.e., May 4th. As in "May the Fourth Be With You"), Len Testa and I are sharing something that we produced with the help of all the nice folks who joined us last month aboard the Halycon.
We turned the Galactic Starcruiser as well as Black Spire Outpost into the backdrop for an affectionate send-up of all things Stars Wars. We hope that you (more importantly, the legal team at Lucasfilm) take this faux trailer in the spirit with which it was intended. Special thanks to Aaron Adams for so skillfully stitching all of this footage together. Also thanks to the team at Storybook Destinations, Touring Plans and the talented cast & crew aboard the "Star Wars: Galactic Starcruiser" for making this "Disney Dish" fan event so memorable.
Disney's New Trailer Reveals How Ralph & Vanellope Get to the Internet in "Ralph Breaks the Internet: Wreck-It Ralph 2"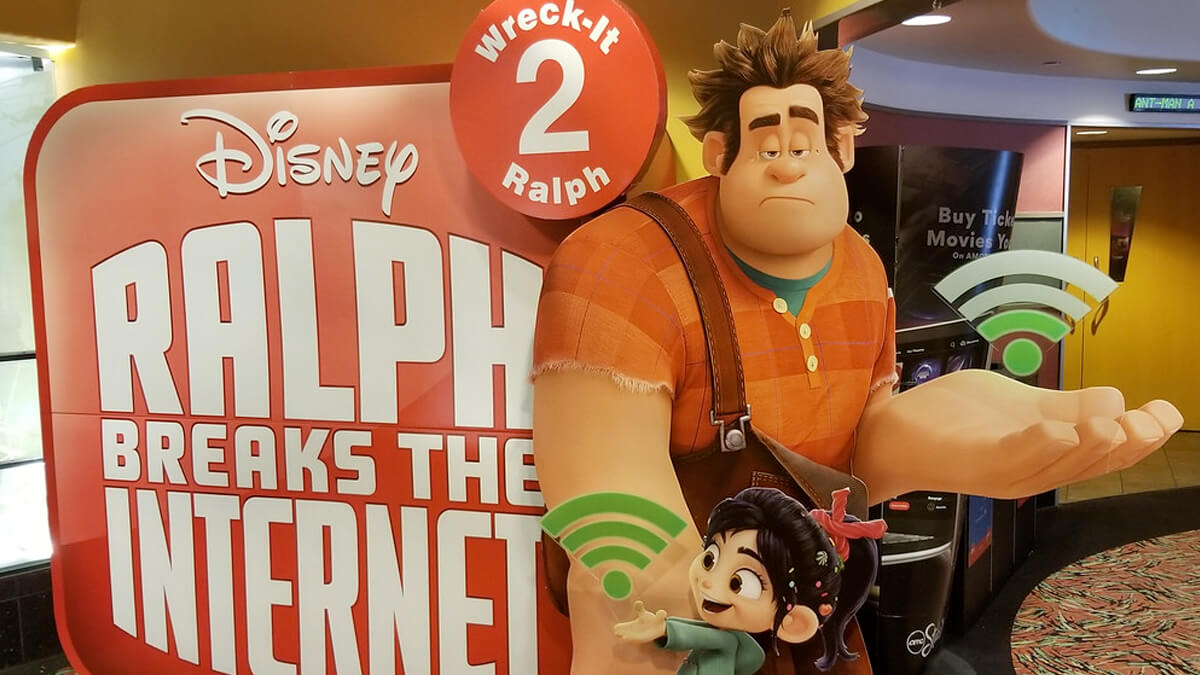 When "Wreck-It Ralph" opened on Nov. 2, 2012, it turned in the highest opening weekend ever for a Walt Disney Animation Studios film at the time of release. Now Disney is hoping Ralph will not only break the Internet but the 2018 Thanksgiving boxoffice records as well.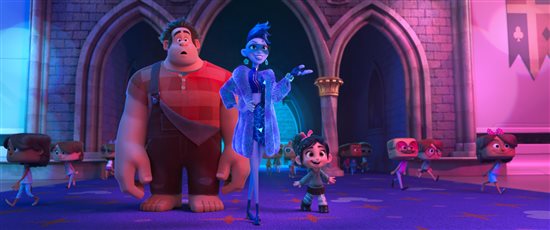 The film re-teams the original director, producer and co-writer behind "Wreck-It Ralph." The screenplay is currently being written by Phil Johnston and Pamela Ribon. Director Rich Moore, producer Clark Spencer, and co-writer Phil Johnston partnered with fellow director Byron Howard and co-writer/co-director Jared Bush to create the Academy Award®-winning blockbuster feature "Zootopia."
ROYAL REUNION – In "Ralph Breaks the Internet: Wreck It Ralph 2," Vanellope von Schweetz-along with her best friend Ralph-ventures into the uncharted world of the internet. When she finds herself surrounded by Disney princesses, she's surprised to learn that she actually has a lot in common with them. The scene, highlighted in a new trailer for the film (below), features several of the original princess voices, including Auli'i Cravalho ("Moana"), Kristen Bell (Anna in "Frozen"), Idina Menzel (Elsa in "Frozen"), Kelly MacDonald (Merida in "Brave"), Mandy Moore (Rapunzel in "Tangled"), Anika Noni Rose (Tiana in "The Princess and the Frog"), Ming-Na Wen ("Mulan"), Irene Bedard ("Pocahontas"), Linda Larkin (Jasmine in "Aladdin"), Paige O'Hara (Belle in "Beauty and the Beast") and Jodi Benson (Ariel in "The Little Mermaid"). Featuring Sarah Silverman as the voice of Vanellope, "Ralph Breaks the Internet: Wreck It Ralph 2" opens in theaters nationwide Nov. 21, 2018.