D23 The Official Disney Fan Club Salutes Three Decades of Epcot on Sept. 30, 2012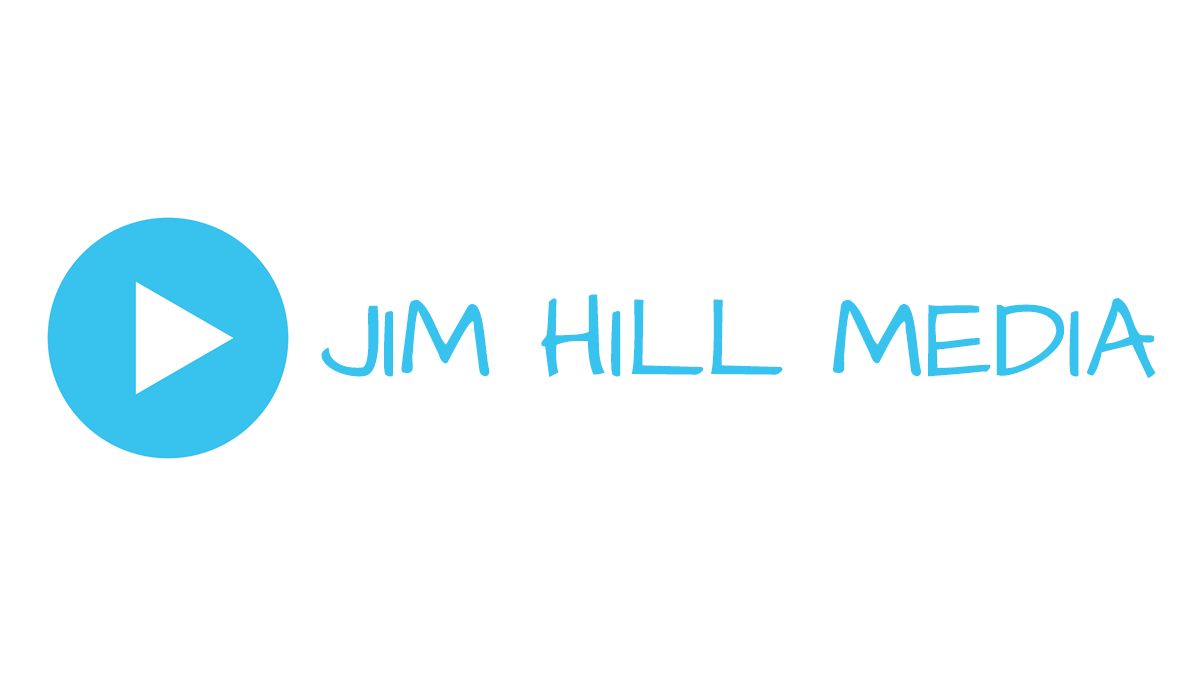 D23's EPCOT 30th ANNIVERSARY CELEBRATION
AT THE WALT DISNEY WORLD RESORT, COMMEMORATES

'THE DAWN OF A NEW DISNEY ERA' THAT BEGAN OCT. 1, 1982
The Official Disney Fan Club Salutes Three Decades of Epcot on Sept. 30, 2012,
as the 21st Century Begins Again With the Most Comprehensive Retrospective Ever Mounted

BURBANK,
Calif. – June 7, 2012 – Hailed as the most groundbreaking theme park of
its time, Epcot marks its 30th anniversary on Oct. 1, 2012, and D23:
The Official Disney Fan Club is preparing a unique celebration of one of
Disney's crowning achievements.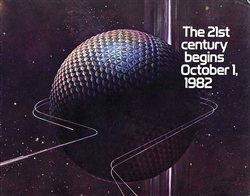 On Sunday, Sept. 30, 2012, D23's Epcot 30th Anniversary Celebration
will whisk D23 Members back to a time touted as when "the 21st century
begins"-those early Epcot years when guests first marveled at "Astuter
Computers," "Smellitzers," and the novelty of "riding on sunshine," and
were awed by a massive geodesic sphere called Spaceship Earth.
This
journey to yesteryear, the future, and around the world takes place one
day only: on Sunday, Sept. 30, 2012, from 9 a.m. to 5:30 p.m. inside
Epcot (Park admission is required and not included in the event ticket
price). Each D23 Member may bring up to three guests.
"When
Epcot opened in 1982 it was a monumental achievement and its opening
was an unforgettable moment for Disney fans everywhere," says Steven
Clark, head of D23. "We know our members have a deep passion for this
park, and we're producing a memorable experience that lets our members
relive some of their favorite Epcot shows and attractions of the past
while experiencing the incredible Epcot legacy that continues today."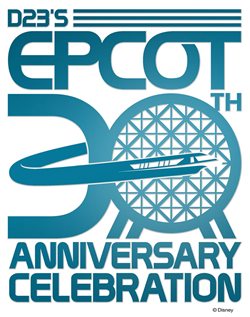 D23's Epcot 30th Anniversary Celebration
will offer the most detailed look at the design, development, and
evolution of Epcot ever presented by The Walt Disney Company and will
include rare and never-before-seen artwork; film and video footage and
photos; along with a number of pioneers of Epcot, including such Disney
Imagineers, Legends, and Epcot luminaries as Marty Sklar (exclusive
pre-taped presentation), Tony Baxter, Ron Schneider, Charlie Ridgway,
Ron Logan, Bill Sullivan, Bob Garner, Jason Surrell, Jason Grandt, Alex
Wright, Duncan Dickson, and Steve Taylor.
Tickets will be available for purchase on June 21 at 10 a.m. on D23.com. There are two levels of D23 Member participation:
World Passport general admission is $65 per guest and includes:
Access to all presentations
A commemorative gift
Access to exclusive D23 merchandise
World Key level admission is $185 per guest and includes:
All features of the World Passport admission
Reserved seating for all presentations
A special dessert reception at 8 p.m. inside an exclusive Future World lounge
Exclusive meet-and-greet opportunity with Disney Legends and Epcot luminaries
Reception will also include screenings of rare film footage of Epcot's early days

Presentations Include:
Hooray for the 21st Century
– Disney Legend and former Walt Disney Imagineering Principal Creative
Executive Marty Sklar joins D23 guests via a virtual presentation, where
we see and hear what it was like to work with Walt Disney on his
original vision for an Experimental Prototype Community of Tomorrow.
Along the way, learn about Marty's favorite memories working on the
EPCOT Center project with a team of passionate Imagineers.
The Music of EPCOT Center
– Some of Epcot's most passionate fans agree that the park's soundtrack
has created one of its most lasting legacies that continue to help
"makin' memories" around the world. Join Disney historians and
songwriters as we explore the incredible world of Epcot music,
celebrating the talents of such Epcot songwriters and composers as Bob
Moline, Richard M. and Robert B. Sherman, George Wilkins, Buddy Baker,
X. Atencio, Peter Stougaard, Russell Brower, Edo Guidotti and others who
have left a permanent musical mark on the park's creative legacy. Along
the way, hear stories about the recording sessions, learn about some
fascinating alternate versions of some of your favorite melodies, and
sing along to your favorite Epcot tunes!
"We Can Do It!"
– Disney Legends and EPCOT Center creators review the immense challenge
that loomed ahead of them when bringing Epcot to reality in the late
1970s and early 1980s. Guests will hear stories of trips to foreign
countries to secure participants in the World Showcase concept, what
life was like inside the largest private construction project in the
world, and how they readied its highly anticipated opening day.
"We've Just Begun to Dream"
– Join Disney Legend Ron Logan and other key Disney entertainment
veterans as they reminisce about the official EPCOT Center opening
festivities that remain among the most elaborate Disney has ever staged.
This presentation will include rare footage from the grand openings of
various Future World and World Showcase pavilions, which were held
throughout October 1982.
"Makin' Memories: Epcot on Film"
– Join former Disney Imagineer Bob Garner and Disney author and
historian Tim O'Day as they cast a "Magic Eye" on the marvelous world of
Epcot on film. Bob was closely involved in the creation of film
documentation and production at Epcot, including special video elements of Future World and World Showcase pavilions and such promotional films as EPCOT Center: The Opening Celebration.
"Looking Back at Tomorrow"
– Few Epcot visitors, even its most avid fans, realize The Land
pavilion was almost called "Harvest Tomorrow" or that Figment was slated
to co-host an "Images & Imagination" pavilion with "Professor
Marvel." With recently discovered materials from the Walt Disney
Archives, join Disney archivists as they examine how the "dreamers and
doers" developed favorite Epcot attractions of the past including Horizons, Journey into Imagination, Kitchen Kabaret, World of Motion, the Astuter Computer Revue, and the original Universe of Energy.
"The EPCOT Center That Never Was"
– Using rare concept artwork, guests will glimpse what it was like to
design Epcot with Walt Disney Imagineering Senior Vice President Tony
Baxter, designer and producer for several beloved Epcot pavilions, and
explore early versions of Epcot attractions that never made it off the
drawing board.
"Imagineering Epcot: An Extra Perceptive Close-up Of Things
– Fans of wall-to-wall carpeting and leapfrog fountains unite! Disney
Imagineers Jason Surrell, Jason Grandt, and Alex Wright return with a
humorous exploration of the details that make Epcot so unique. From
miniature gardens to massive buildings (and every international food and
beverage offering in between), they'll show what makes Future World and
World Showcase like no place else on earth.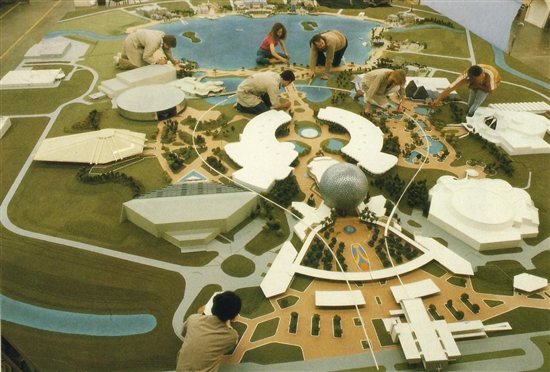 More details about the program and tickets for D23's EPCOT 30th ANNIVERSARY CELEBRATION can be found online at www.D23.com.
D23:
The Official Disney Fan Club celebrates the remarkable past, present,
and future of Disney, taking its name from 1923, the year Walt Disney
founded his world-famous company. D23 brings its members a host of
exclusive benefits, including a weekly email newsletter; an array of
discounts and special offers; free gifts throughout the year; as well as
exclusive events created especially for its members.
Disney fans can join the world's only Official Disney Fan Club by visiting www.D23.com, or at select shops at the Disneyland® Resort, the Walt Disney World® Resort and www.DisneyStore.com/D23. To keep up with all the latest D23 news and events, follow "DisneyD23" on Twitter, YouTube, and Facebook.

*Talent is subject to availability. All events are subject to change.
Disney Will Bring D23: The Ultimate Disney Fan Event to Anaheim, California in August 2024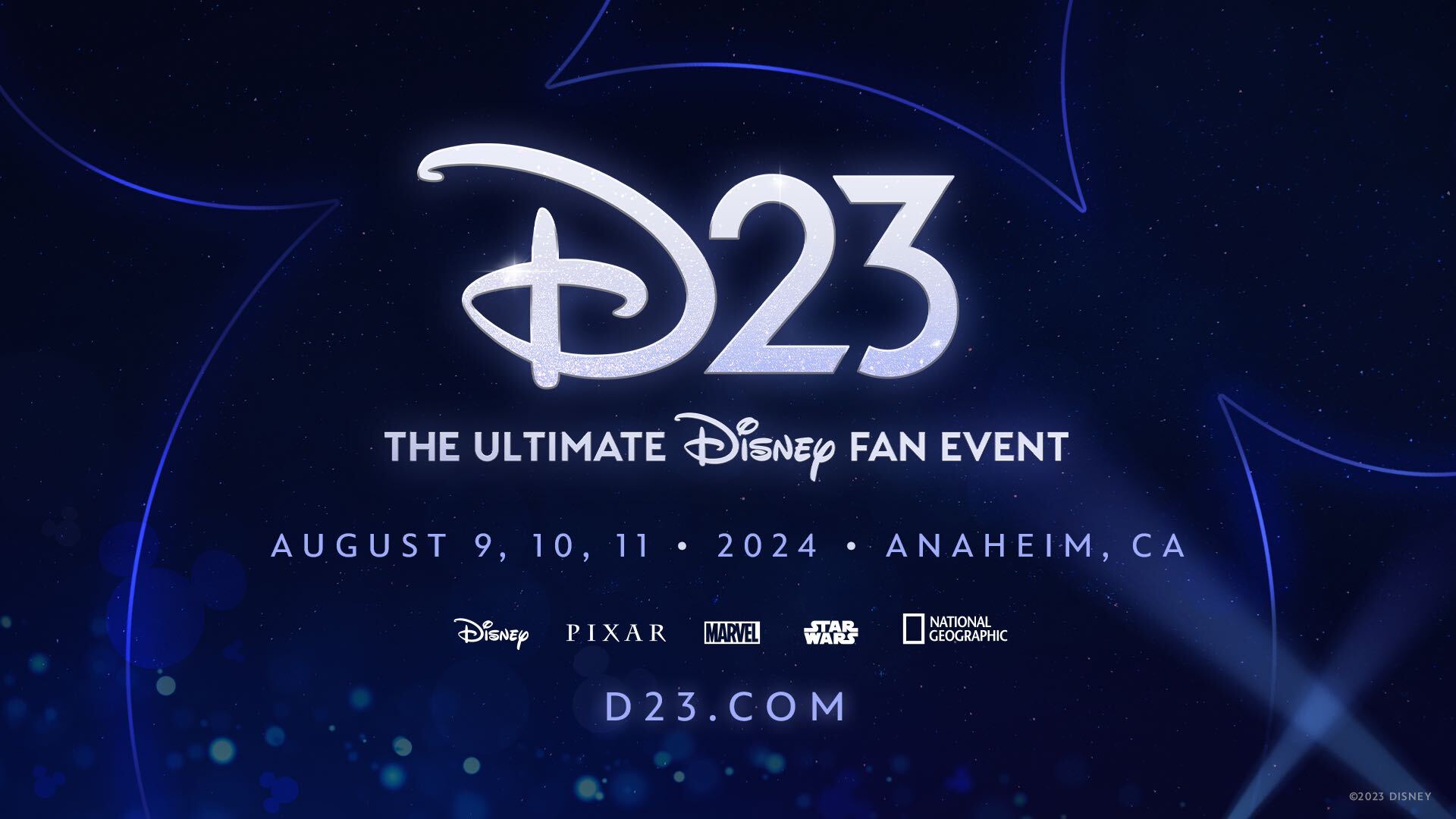 Expanded Disney Fan Experience Will Feature New and Exciting Events Across Multiple Locations, Including a D23 Takeover of the Happiest Place On Earth, Evening Entertainment at the Honda Center, D23 Day at Angel Stadium, and Much More
Fan Favorites Including Exhibits, Panels, Shows, and Shopping Will Dazzle Disney Enthusiasts at the Anaheim Convention Center
D23: The Ultimate Disney Fan Event is a one-of-a-kind fan experience like never before with spectacular shows, new venues, and multiple days of entertainment that will bring together the best of Disney, Pixar, Marvel, Star Wars, and more!
Highlightswill include:
Sunday, August 4: D23 Day at Angel Stadium, where D23 fans are invited to attend the Los Angeles Angels vs. New York Mets game.
Thursday, August 8: D23 kickoff celebration at Disneyland Resort.
Friday, August 9 – Sunday, August 11: Shopping, exhibits, panels, and presentations will take place at the Anaheim Convention Center during the day, with the fun extending into the evening at the Honda Center, the bigger home to marquee shows.
Tickets for D23: The Ultimate Disney Fan Event will go on sale in Spring 2024, with ticketing options to be announced later for access to the Anaheim Convention Center and the Honda Center. Admission for D23 Day at Angel Stadium and the D23 kickoff celebration at Disneyland Resort will be available as separate ticketed events. Additional details for D23: The Ultimate Disney Fan Event will be announced in early 2024.
You can get updates by staying connected to D23 via social media (@DisneyD23 on Facebook, Instagram, X), D23.com, and our weekly D23 FanFare email (sign up for free as a D23 General Member at JoinD23.com).
About D23
The name "D23" pays homage to the exciting journey that began in 1923 when Walt Disney opened his first studio in Hollywood. D23 is the first official club for fans in Disney's nearly 100-year history. It gives its members a greater connection to the entire world of Disney by placing them in the middle of the magic year-round through its quarterly publication, Disney twenty-three; the latest news and stories on D23.com; member-exclusive offers and discounts; the popular D23 Inside Disney podcast; and special experiences for D23 Members throughout the year.
Fans can join D23 at Gold Membership ($99.99/year), Gold Duo Membership ($129.99/year), and General Membership (complimentary) levels at D23.com. To keep up with all the latest D23 news and events, follow DisneyD23 on Facebook, Instagram, X, TikTok, and YouTube.
Star Wars Spoof: Space Robots in Outer Space Ep X: Battle for the Halcyon: The Last Starcruiser
Sure, Star Wars is cool and all. But let's not forget about that other multi-part sci-fi cinematic spectacular, "Space Robots in Outer Space." In fact, Hank Lonely (Hollywood's ultimate hyphenate — actor / producer / director / writer / guy who makes sure the Porto Potties are kept squeaky-clean) just announced that there'll soon be a 10th installment of this … Well, not exactly beloved. How about we say "admired from afar" instead? … series coming to a theater near you. In fact, here's the highly anticipated teaser trailer for that project. Which is supposed to be titled "Space Robots in Outer Space X — Battle for the Halycon: The Last Starcruiser."
Okay. Now the real story … In honor of Star Wars Day (i.e., May 4th. As in "May the Fourth Be With You"), Len Testa and I are sharing something that we produced with the help of all the nice folks who joined us last month aboard the Halycon.
We turned the Galactic Starcruiser as well as Black Spire Outpost into the backdrop for an affectionate send-up of all things Stars Wars. We hope that you (more importantly, the legal team at Lucasfilm) take this faux trailer in the spirit with which it was intended. Special thanks to Aaron Adams for so skillfully stitching all of this footage together. Also thanks to the team at Storybook Destinations, Touring Plans and the talented cast & crew aboard the "Star Wars: Galactic Starcruiser" for making this "Disney Dish" fan event so memorable.
Disney's New Trailer Reveals How Ralph & Vanellope Get to the Internet in "Ralph Breaks the Internet: Wreck-It Ralph 2"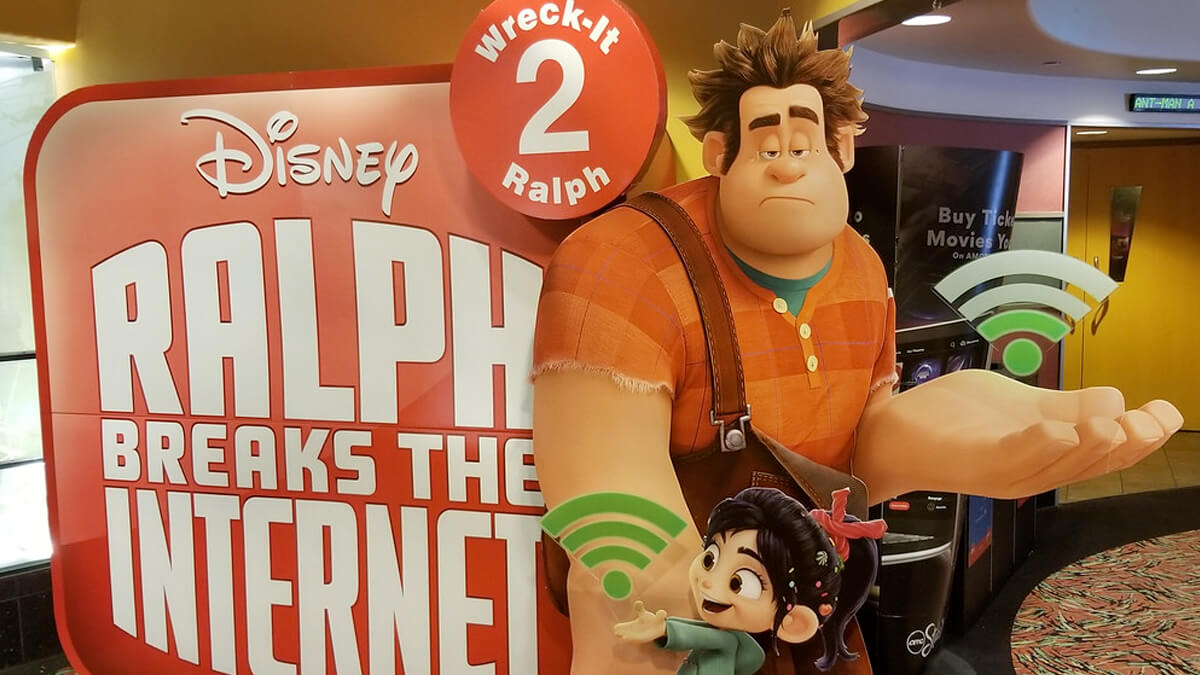 When "Wreck-It Ralph" opened on Nov. 2, 2012, it turned in the highest opening weekend ever for a Walt Disney Animation Studios film at the time of release. Now Disney is hoping Ralph will not only break the Internet but the 2018 Thanksgiving boxoffice records as well.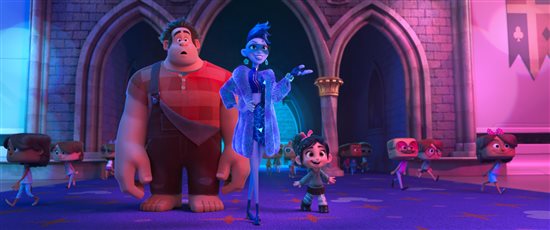 The film re-teams the original director, producer and co-writer behind "Wreck-It Ralph." The screenplay is currently being written by Phil Johnston and Pamela Ribon. Director Rich Moore, producer Clark Spencer, and co-writer Phil Johnston partnered with fellow director Byron Howard and co-writer/co-director Jared Bush to create the Academy Award®-winning blockbuster feature "Zootopia."
ROYAL REUNION – In "Ralph Breaks the Internet: Wreck It Ralph 2," Vanellope von Schweetz-along with her best friend Ralph-ventures into the uncharted world of the internet. When she finds herself surrounded by Disney princesses, she's surprised to learn that she actually has a lot in common with them. The scene, highlighted in a new trailer for the film (below), features several of the original princess voices, including Auli'i Cravalho ("Moana"), Kristen Bell (Anna in "Frozen"), Idina Menzel (Elsa in "Frozen"), Kelly MacDonald (Merida in "Brave"), Mandy Moore (Rapunzel in "Tangled"), Anika Noni Rose (Tiana in "The Princess and the Frog"), Ming-Na Wen ("Mulan"), Irene Bedard ("Pocahontas"), Linda Larkin (Jasmine in "Aladdin"), Paige O'Hara (Belle in "Beauty and the Beast") and Jodi Benson (Ariel in "The Little Mermaid"). Featuring Sarah Silverman as the voice of Vanellope, "Ralph Breaks the Internet: Wreck It Ralph 2" opens in theaters nationwide Nov. 21, 2018.