DISNEY ANNOUNCES 2010 "MOST WANTED HOLIDAY TOYS" FEATURING TOP TOYS READY TO DELIGHT KIDS OF ALL AGES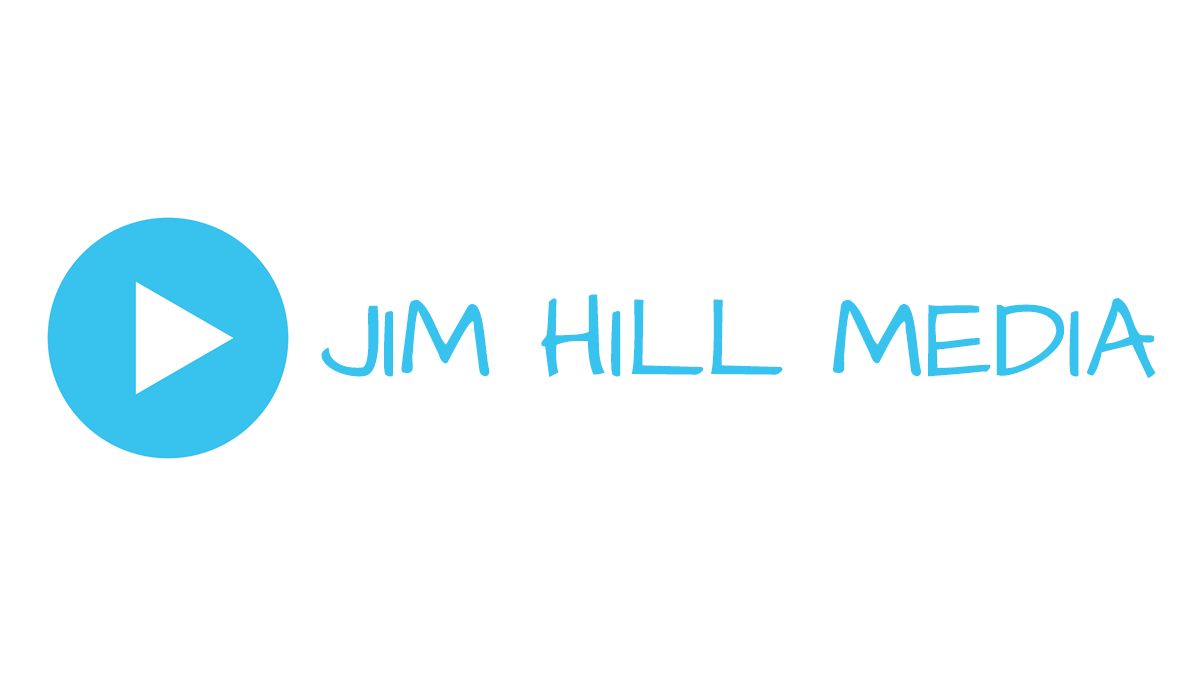 GLENDALE, Calif. – October 20, 2010 – Long-term play value continues to
be an important consideration for parents looking to maximize their
holiday shopping budget while still delighting their kids with the
coolest toys. For the top toys that kids will play with over and over
again, parents and gift-givers need to look no further this holiday
season than Disney for toys with industry-leading innovation and
evergreen play value. Disney Consumer Products (DCP) released today its
annual "Most Wanted Holiday Toys List" featuring a magical assortment of
playthings that offer boys and girls a robust play experience with
endless ways to enjoy favorite Disney characters, recreate movie moments
or play out new adventures. These must-have holiday gifts are already
earning top honors from the media and toy industry insiders including
Family Fun magazine's Toy of the Year Awards, FunFare Magazine, The
Oppenheim Toy Portfolio, TimetoPlayMag.com, and Woman's Day magazine's
Toy Insider as well as recognition on the Toys"R"Us and Kmart "Fabulous
15" hot holiday toy lists.
Disney's "Most Wanted Holiday Toys List" showcases toys inspired by the
latest Disney entertainment including: the blockbuster summer hit Toy
Story 3 releasing on Disney DVD and Blu-ray Nov. 2nd; upcoming
theatrical releases of Tangled featuring Rapunzel and TRON: Legacy; Cars
Toons short-form stories featuring Mater's Tall Tales; beloved Disney
Princess characters; and for preschoolers, Mickey Mouse.
"Parents and kids alike are drawn to Disney for its creativity,
innovation and timeless stories and characters," said Chris Heatherly,
vice president of Disney Toys. "With any one of these extraordinary new
toys and electronics, families can bring the Disney magic home this
holiday season with unique products that offer not only an exciting play
experience but also exceptional value."
Disney's "Most Wanted Holiday Toys" are available now at national retailers, Disney Store and www.disneystore.com.
(Editors' note: Product images available at http://bit.ly/HolidayToys, no log-in required)
DISNEY'S MOST WANTED HOLIDAY TOYS:
1. Princess & Me Dolls and Accessories, SRP $14.99 – $49.99 at Toys"R"Us, Disney Store and www.disneystore.com:
Named a "Most Wanted" toy by TimetoPlayMag.com, a "Hot 20" holiday toy
by Woman's Day magazine's Toy Insider, and a "Fabulous 15" holiday toy
by Toys"R"Us, Princess & Me is a new, premium line of "friend"
dolls, fashions, accessories and role play designed for a slightly older
Disney Princess fan, age five to eight. These beautifully sculpted,
18-inch dolls allow girls to bring their favorite Disney Princess
character into her world with fashions for the dolls, accessories
including a tea set, vanity set and armoire, and matching role play
dresses for the girls. With role play dresses proving just as popular
as the dolls, this collection is selling out fast so shop early!
2. Disney Store Singing Dolls, SRP $29.50 at Disney Store and www.disneystore.com
exclusively: Declared a "Holiday Hot Dozen" by FunFare Magazine, these
magical Disney Princess dolls sing signature songs featuring the
actresses who voiced the original characters. The17-inch, beautifully
sculpted dolls are available in favorite Disney Princess characters
including: Ariel ("Part of Your World"), Aurora ("Once Upon a Dream"),
Belle ("Something There"), Cinderella ("A Dream is a Wish your Heart
Makes"), Jasmine ("A Whole New World"), and Tiana ("Almost There").
3. Tangled Rapunzel Hair Braider Doll, SRP $24.99 at national retailers and www.disneystore.com:
Combining the play patterns of fashion dolls and hair play at an
affordable price point, this doll is a must-have for girls and was
recently named a FunFare Magazine All-Star toy. Outselling all other
Tangled items, this set from Mattel is the first to easily allow girls
to create braids over and over again by placing a strand of hair with
each of the adorable animal friends, cranking the wheel and giving the
Rapunzel doll a perfect braid. For the ultimate holiday gift, girls
will also love the Tangled Rapunzel Tower, a beautiful three-foot tall
tower playset that allows girls to recreate their favorite movie
moments.
4. Dance Star Mickey, SRP $69.99 at national retailers, Disney Store and www.disneystore.com:
This holiday season, Dance Star Mickey walks, talks and dances his way
into kids' hearts. With one press of his foot, Dance Star Mickey is
revved up and ready to groove to six different songs with styles
including Disco, Latin, Techno, and does an "out of this world"
moondance grand finale. He is also packed with interactive games that
will have children and parents laughing and dancing right along. Named a
"Fab 15" holiday toy by Kmart, a hot holiday toy by Toys "R" Us, a top
ten Toy of the Year by FamilyFun magazine and a Platinum Award winner
from the Oppenheim Toy Portfolio, Dance Star Mickey is quickly dancing
off store shelves, proving this mouse still has all the right moves!
5. Toy Story 3 Evil Dr. Porkchop Spaceship Playset, $49.99 at Target, Disney Store and www.disneystore.com:
The Evil Dr. Porkchop Spaceship Playset lets kids reenact key scenes
from Toy Story 3 with lots of action. The set includes lights, sounds
and an interior filled with elevators, control bays and an escape pod to
inspire hours of imaginative play. You'll really bring home 'the
bacon' with this playset.
6. Toy Story 3 Blast-Off Buzz Lightyear, SRP $34.99 at national
retailers: Named a "Hot 20" holiday toy by Woman's Day magazine's Toy
Insider, this talking Buzz Lightyear is equipped with a rocket pack that
"ignites" with awesome bursts of light and sound effects. For hours of
endless play, press the red round button to pop out his wings and
activate the lights to bring this Buzz Lightyear to life.
7. Cars Toons: Inspired by the laugh-out-loud humor in the series
of Cars Toons short-form content, these toys inspire boys to play out
new stories with their favorite characters. As seen in the Cars Toons
episode "Monster Truck Mater," the culminating event is the final
showdown in the wrestling ring. The Cars Toons Monster Truck Wrastlin'
Playset (SRP $29.99 at national retailers) lets kids re-create that
memorable scene and take on different opponents or battle The Monster.
The set features a motorized floor for great wrastlin' action as well
as a "claw" for scooping opponents out of the ring. The Cars Toons
Punching Figures assortment (SRP $14.99 at national retailers) brings
the Cars Toons "Monster Truck Mater" characters to life in a whole new
way with cool features, exciting movements and fun sounds. A great
value, each character comes in a slightly larger scale – perfect for
smaller hands – and allows kids to take their opponents down with the
punching motion of the wheels.
8. TRON Impulse Projection Action Figures, SRP $14.99 – $39.99 at national retailers, Disney Store and www.disneystore.com:
Featuring dark finishes, neon lighting and a cyber aesthetic, the TRON:
Legacy toy line will immerse kids into the amazing, illuminated cyber
world of TRON and is already flying off store shelves as fans look
forward to the new film. Available in 7.5" and 12" sizes, the new TRON:
Legacy action figures are the first to feature impulse projection
technology, which brings the characters to life by projecting digitized,
illuminated and moving faces onto the helmet, just as in the film.
Designated a FunFare Magazine All-Star toy, the figures also speak
phrases from the TRON: Legacy film.
9. TRON Zero Gravity Light Cycle, SRP $34.99 at national retailers, Disney Store and www.disneystore.com:
Honored with a Platinum Award by the Oppenheim Toy Portfolio and named
a "Holiday Hot Dozen" by FunFare Magazine, the TRON Zero Gravity Light
Cycle comes with a remote control and can be driven on walls or
ceilings. It also features a six-foot light-emitting trail; in battle
mode boys can knock their friend's cycle off the wall when the light
trails cross.
10. TRON: Legacy Gadgets: Only the most innovative electronics will
do for a cutting-edge film with a unique futuristic feel. A memorable
gift for teens and adults, the TRON: Legacy electronics line is designed
to appeal to discerning gamers and audiophiles who seek out products
that offer high quality and innovative design. Disney and Monster, a
leading manufacturer of high-performance headphones and A/V accessories,
have collaborated to create the ultimate set of lifestyle headphones
ideal for music enthusiasts and serious gamers. The TRON Headphones by
Monster (SRP $349.99 at national electronics retailers) capture the
cyber cool aesthetic of TRON and feature Advanced Noise Suppression
Technology and ControlTalk™ for hands-free voice calling. Fully
compatible with the iPod Touch, iPod Nano and iPhone, the TRON iPod®
Speaker Dock by Monster (SRP $249.99 at national electronics retailers)
offers pristine sound and is designed to resemble the iconic TRON data
disk, with neon blue lighting around its circular design.
About Disney Consumer Products:
Disney Consumer Products (DCP) is the business segment of The Walt
Disney Company (NYSE: DIS) that extends the Disney brand to merchandise
ranging from apparel, toys, home décor and books and magazines to foods
and beverages, stationery, electronics and fine art. This is
accomplished through DCP's various lines of business which include:
Disney Toys, Disney Fashion & Home, Disney Food, Health &
Beauty, and Disney Stationery. Other businesses involved in Disney's
consumer products sales are Disney Publishing Worldwide, the world's
largest publisher of children's books and magazines, and www.DisneyStore.com,
the company's official shopping portal. The Disney Stores retail chain,
which debuted in 1987, is owned and operated by Disney in North
America, Europe, and Japan. For more information, please visit www.DisneyConsumerProducts.com or watch us at www.YouTube.com/DisneyLiving, "like us" on www.Facebook.com/DisneyLiving, or "follow us" at www.Twitter.com/DisneyLiving.
###
Star Wars Spoof: Space Robots in Outer Space Ep X: Battle for the Halcyon: The Last Starcruiser
Sure, Star Wars is cool and all. But let's not forget about that other multi-part sci-fi cinematic spectacular, "Space Robots in Outer Space." In fact, Hank Lonely (Hollywood's ultimate hyphenate — actor / producer / director / writer / guy who makes sure the Porto Potties are kept squeaky-clean) just announced that there'll soon be a 10th installment of this … Well, not exactly beloved. How about we say "admired from afar" instead? … series coming to a theater near you. In fact, here's the highly anticipated teaser trailer for that project. Which is supposed to be titled "Space Robots in Outer Space X — Battle for the Halycon: The Last Starcruiser."
Okay. Now the real story … In honor of Star Wars Day (i.e., May 4th. As in "May the Fourth Be With You"), Len Testa and I are sharing something that we produced with the help of all the nice folks who joined us last month aboard the Halycon.
We turned the Galactic Starcruiser as well as Black Spire Outpost into the backdrop for an affectionate send-up of all things Stars Wars. We hope that you (more importantly, the legal team at Lucasfilm) take this faux trailer in the spirit with which it was intended. Special thanks to Aaron Adams for so skillfully stitching all of this footage together. Also thanks to the team at Storybook Destinations, Touring Plans and the talented cast & crew aboard the "Star Wars: Galactic Starcruiser" for making this "Disney Dish" fan event so memorable.
Disney's New Trailer Reveals How Ralph & Vanellope Get to the Internet in "Ralph Breaks the Internet: Wreck-It Ralph 2"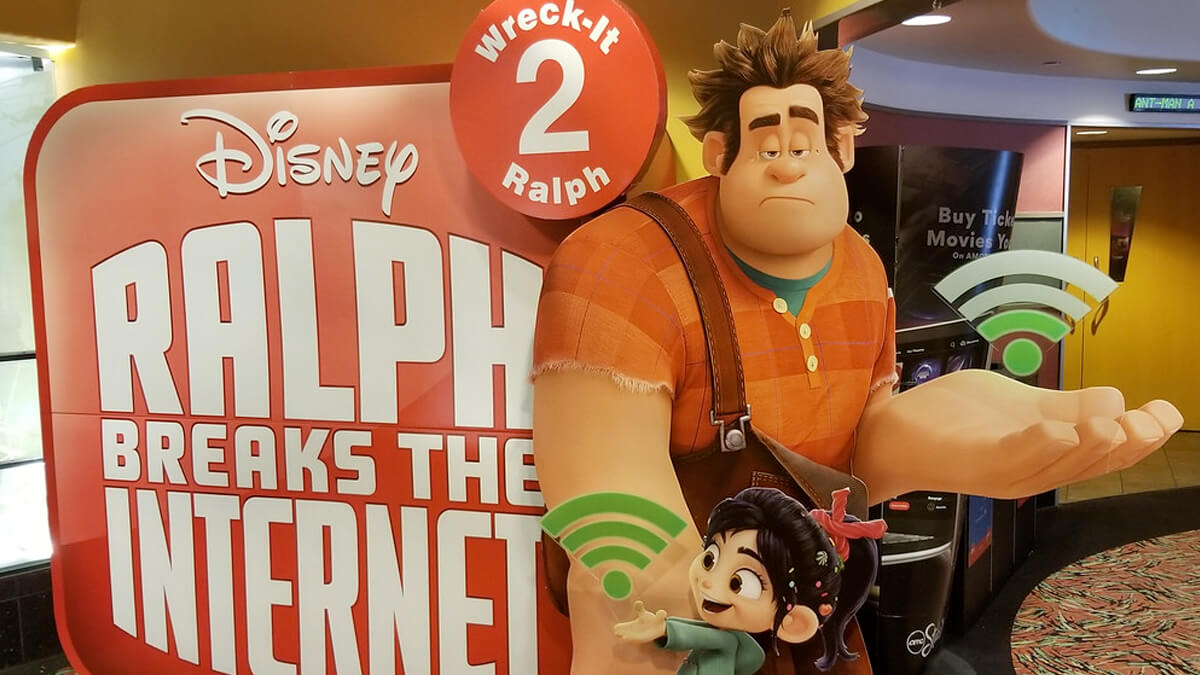 When "Wreck-It Ralph" opened on Nov. 2, 2012, it turned in the highest opening weekend ever for a Walt Disney Animation Studios film at the time of release. Now Disney is hoping Ralph will not only break the Internet but the 2018 Thanksgiving boxoffice records as well.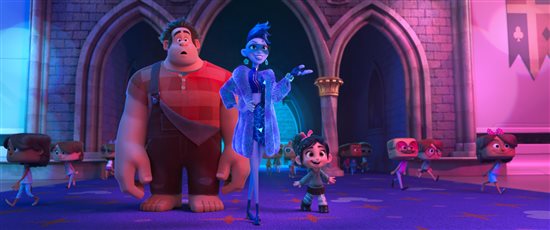 The film re-teams the original director, producer and co-writer behind "Wreck-It Ralph." The screenplay is currently being written by Phil Johnston and Pamela Ribon. Director Rich Moore, producer Clark Spencer, and co-writer Phil Johnston partnered with fellow director Byron Howard and co-writer/co-director Jared Bush to create the Academy Award®-winning blockbuster feature "Zootopia."
ROYAL REUNION – In "Ralph Breaks the Internet: Wreck It Ralph 2," Vanellope von Schweetz-along with her best friend Ralph-ventures into the uncharted world of the internet. When she finds herself surrounded by Disney princesses, she's surprised to learn that she actually has a lot in common with them. The scene, highlighted in a new trailer for the film (below), features several of the original princess voices, including Auli'i Cravalho ("Moana"), Kristen Bell (Anna in "Frozen"), Idina Menzel (Elsa in "Frozen"), Kelly MacDonald (Merida in "Brave"), Mandy Moore (Rapunzel in "Tangled"), Anika Noni Rose (Tiana in "The Princess and the Frog"), Ming-Na Wen ("Mulan"), Irene Bedard ("Pocahontas"), Linda Larkin (Jasmine in "Aladdin"), Paige O'Hara (Belle in "Beauty and the Beast") and Jodi Benson (Ariel in "The Little Mermaid"). Featuring Sarah Silverman as the voice of Vanellope, "Ralph Breaks the Internet: Wreck It Ralph 2" opens in theaters nationwide Nov. 21, 2018.
Marvel Fans: See Props, Costumes, New Games, Exclusive Content and More at Disney's D23 EXPO 2017 in Anaheim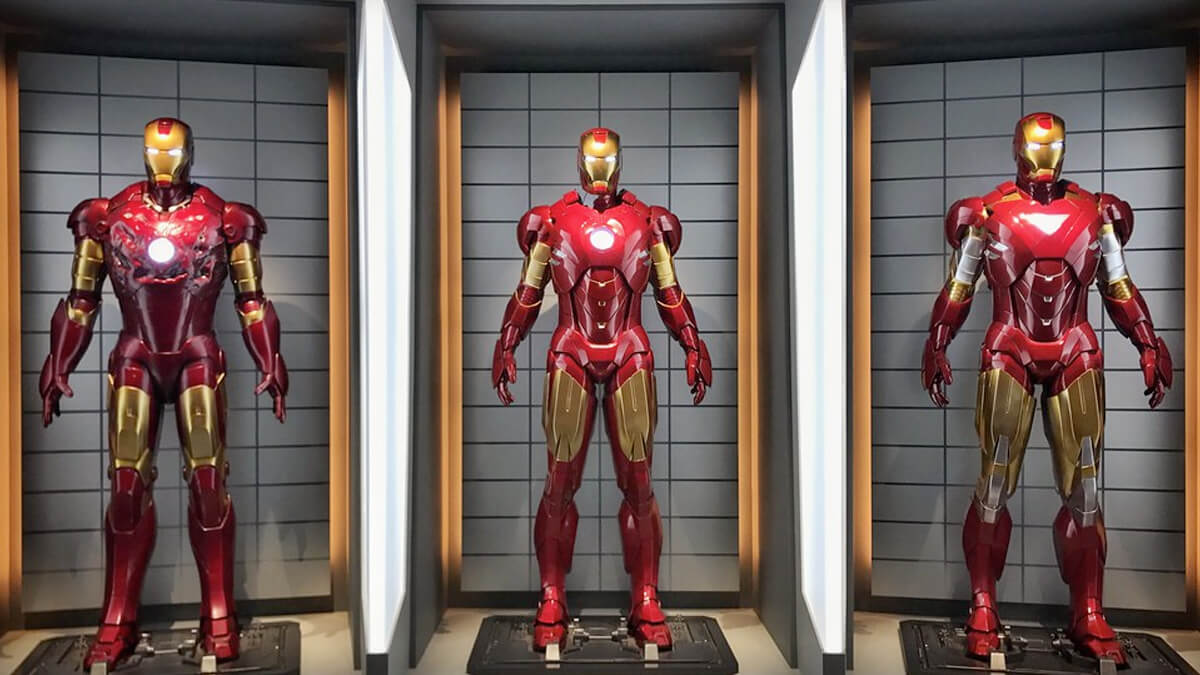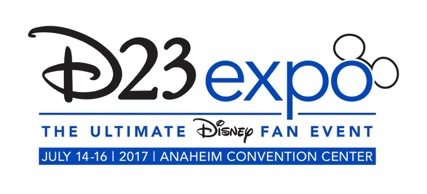 MARVEL ANNOUNCES EPIC EXPERIENCES FOR FANS AT DISNEY'S D23 EXPO 2017 IN ANAHEIM, JULY 14-16
BURBANK, Calif. (June 1, 2017) – Marvel will make its way to D23 Expo's show floor from July 14­-16 with an exciting look at its upcoming film titles in the Marvel Studios Pavilion, featuring an array of props and costumes from the Studios' upcoming slate, including Thor: Ragnarok, Black Panther, and more.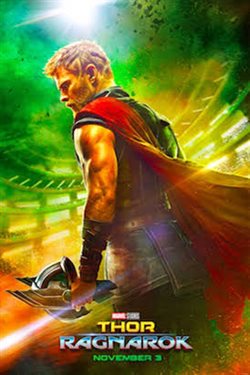 In Marvel Studios' Thor: Ragnarok, in theaters November 2017, Thor is imprisoned on the other side of the universe without his mighty hammer and finds himself in a race against time to get back to Asgard to stop Ragnarok-the destruction of his homeworld and the end of Asgardian civilization-at the hands of an all-powerful new threat, the ruthless Hela., played by Cate Blanchette.
But first he must survive the Grandmaster's gladiatorial contest that pits him against his former ally and fellow Avenger-the Incredible Hulk.
Fans will get an up-close look at the costumes and props from this highly anticipated movie as well as photo opportunities with exclusive set pieces from the film.
The incredible costumes from Black Panther will also be on display.
Black Panther follows the journey of T'Challa after the events of Marvel Studios' Captain America: Civil War,where he returns to the isolated, technologically advanced African nation of Wakanda to serve as his country's new leader.
In addition to the exciting props and costumes on display, Marvel Studios will host multiple giveaways and events within its pavilion space in Hall B.
Fans will get the chance to meet with Marvel Studios' filmmakers, development team, and talent. Exclusive artwork will be given away daily, along with other surprises. Details on talent appearances and special signings will be made available on the D23 Expo app.
Fans will also be able to enjoy all-new console and mobile Marvel Games, plus incredible exclusive content and announcements throughout the weekend!
For the first time at D23 Expo, guests will be able to get their hands on the hottest new console and mobile games featuring favorite Marvel Super Heroes, playing as the world-famous Avengers, Guardians of the Galaxy, Spider-Man, and more!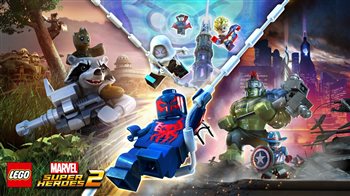 LEGO®Marvel Super Heroes 2 is an all-new, original adventure and sequel to the smash hit LEGO®Marvel Super Heroes.Bringing together iconic Marvel Super Heroes and Super Villains from different eras and realities, along with signature LEGO humor,the latest epic adventure from TT Games transports players into a cosmic battle across myriad Marvel locations ripped from time and space into the incredible open hub world of Chronopolis.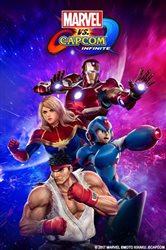 Adding to the infinite excitement of D23 Expo, Marvel vs. Capcom: Infinite will offer attendees hands-on opportunities with the next era of the highly revered action-fighting game series.
Marvel and Capcom universes collide like never before as iconic characters team up for action-packed player-versus-player combat.
Marvel vs. Capcom: Infinite features a variety of exciting and accessible single-player modes and rich multi-player content for new players and longtime fans alike and will be released on September 19, 2017, for PlayStation 4, Xbox One, and PC.
Gazillion will offer a chance to play Marvel Heroes Omega and win fantastic prizes.
Marvel Heroes Omega combines the core gameplay style of Action-RPGs and MMOs with an expansive library of heroes from the Marvel Universe. With thousands of hours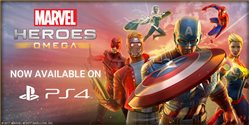 of character progression and rewards,Marvel Heroes Omegacomes packed with tons of replay value and a steady stream of new challenges with regular updates.
Netmarble is bringing its best to D23 Expo with MARVEL: Future Fight.
Featuring 120 Marvel Super Heroes to choose from, players create teams of their favorites to fight for their future. D23 Expo attendees can try their hand at saving the universe.
Marvel Puzzle Quest is where the best in match-3 puzzle gameplay meets Marvel's biggest Super Heroes and Super Villains in the most epic puzzle adventure game available on your phone, tablet, and PC.
Marvel Puzzle Questcombines favorite Marvel characters with deep RPG leveling, player-versus-player tournaments, Alliances, and much more. Guests can unleash their inner Super Hero and wage war against their enemies. Learn more atwww.marvelpuzzlequest.com.
Marvel will present incredible panels during D23 Expo, including the fan-favorite Cup o' Joe on Friday, July 14, at 1:15 p.m. in the D23 Expo Arena, featuring Chief Creative Officer of Marvel, Joe Quesada, in a no-holds-barred panel of everything Marvel!
That same day at 6 p.m. on Stage 28, Marvel Animation presents a surprise-filled panel of sneak peeks, special guests, exclusive footage, and big announcements about the future of Marvel Animation on Stage 28. Details will be available on the D23 Expo app.
Tickets for D23 Expo 2017 are available for $81 for one-day adult admission and $59 forchildren 3-9. Membersof D23: The Official Disney Fan Club can purchase tickets for $72 for a one-day adult admission and $53 for children 3-9. Multi-day tickets are also available.
For more information on tickets and D23 Expo 2017, visit D23Expo.com.