Disney Big Figures: Where They Began, Where They Are Now and Where Are They Going?
Another week, and Cindy Russell is back with a look at one of the Biggest (literally and figuratively) lines of modern Disney collectibles.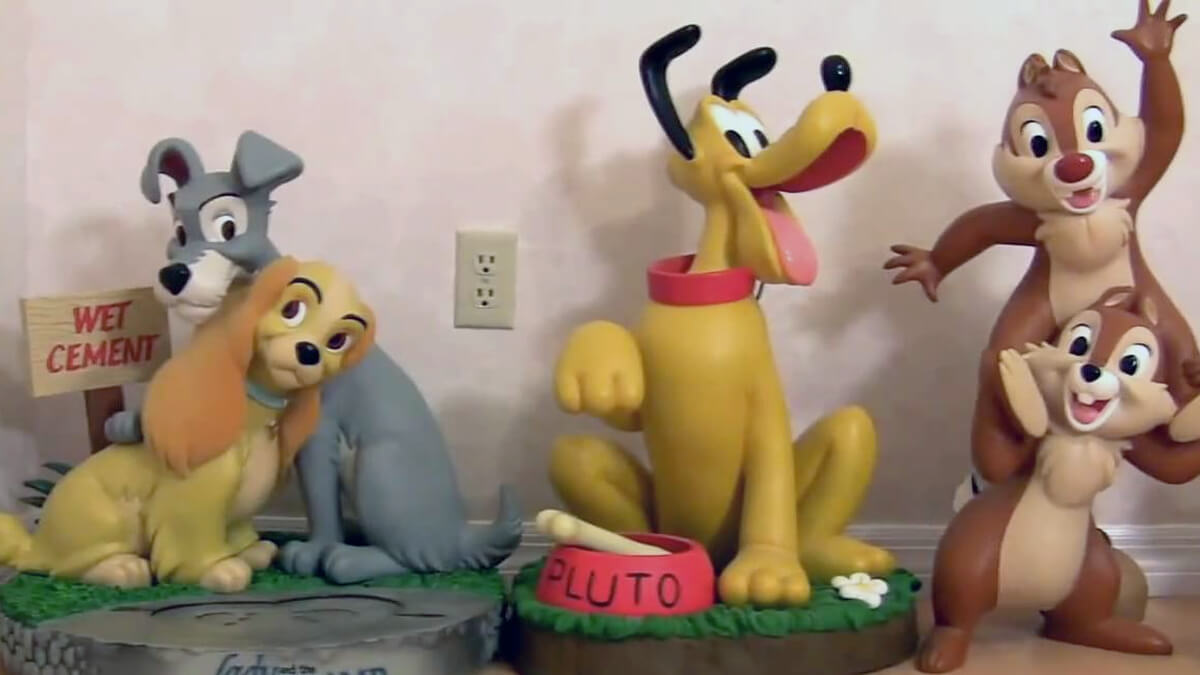 One of the older and now increasingly popular lines of Disney collectibles is the Big Figures or Big Figs (as they have become known by their fans). If you recall the original décor of the Disney Stores, oversized figures were a prominent and popular decoration. Each store had a different display featuring characters in scenes recreating many of the Disney classics.
Recreations of Disney characters have been popular with consumers for many years. A quick glance through the Tomart Disneyana guides offers a wide variety of characters in all kinds of media from china to PVC plastic. In small scale, it's been possible to enjoy your favorite at home. Larger sizes were usually limited to plush characters.
I began collecting Disney Big Figs a number of years ago when I came across the first three of them — Mickey in his Air Plane, Scrooge McDuck and Donald on the Sea. Originally, these were produced overseas (in the Philippines) in very small production run. The materials used were a combination of paper Mache and resin. They were not available in the states but as with many other Disney Collectibles, someone brought one home, and then shared it with other collectors. Thus began the retail market for these large-scale recreations of our favorite characters.
Disney then began making them in the states out of resin with bases that displayed the character names. The first series produced were the Classic Fab Five with Mickey, Minnie, Donald, Daisy and Pluto in 1989. They sold out quickly at $125 each at the Disney Stores and in the theme parks. Now they are highly sought after in the secondary market.
Production date on these pieces was 1989.
Somewhat surprisingly to folks in marketing, these where a BIG hit with collectors. For a true fan and collector, what could be a greater thrill than creating your own display of the Disney characters? Before the Big Figs hit the market, guests often asked Disney Store cast members where they could get ones like those in the store displays. I have decorated my home with the Big Fig characters from my favorite movies.
They have done quite a few since then. I am now up to 65 (so far!) with a few more I would love to own. Some of the rare ones are Two-Gun Mickey, Dumbo, Daisy, Dopey, Scrooge McDuck, and Pinocchio. The Classic Pooh characters of Pooh, Eeyore, Tigger and Piglet were sold exclusively at the Disney Stores. They have now become quite prized with collectors and I have seen some of them go for upwards of $2,000.00.
There are many to choose from with exclusives from Disneyland, Walt Disney World, Disney Catalog and Disney Auctions. As with all collectibles they produce many of them in open editions. Disney Auctions tends to produce smaller editions that you can bid on. The Holidays always seem to bring special themed characters. The desire and demand for attaining these large characters from your favorite movies is growing.
The popularity of these reproductions of our favorite characters led to a special event in 2003 for Mickey's 75 th birthday. Disney created 75 Mickey's with each one 18 inches tall; one of a kind themed from a movie or a theme park memory and each was dressed in hand crafted clothing. There were displayed in the windows of Anaheim's World of Disney store for 75 days to be auctioned off on November 18, 2003. Some of the themes included Steamboat Willie, the Mad Hatter (from "Alice in Wonderland"), the Band Leader (from "The Band Concert"), The Sorcerer's Apprentice (from "Fantasia"), Pie-eyed, and Rock Star Mickey (which sold for $3,750).
There were almost 1,000 people present for the auction. It was an event to behold that shows the following of the Big Figs. a surprise announced at the end was a special Mickey number 76 with a stunning design of Silver Tuxedo Mickey. I wish I could have been there; although I don't think my pocket book was up to it! And now as I write this, there are another series of Mickey's traveling back to Disneyland for the 50 th anniversary that are 5ft tall — all designed by different artists and celebrities — that will also be auctioned off at the end of their display period.
I am currently compiling a list of all of the Big Figs that have been produced (including the dates and where they were produced). I hope to have it finished soon and will have it to share with you. Just to name some of the collections that this includes are the Mickey's, Princesses, Villains, The Nightmare Before Christmas, Tinkerbelle and the Disney Cruise Line Exclusives (with Captain Mickey and Shipmates Mickey and Minnie). Added special features now include lighting, animation and sound. Below are some pictures of the different characters for you to enjoy. They sell from $125.00 to $195.00 depending on the piece size, the sound or lights and the locations producing them.
The future of the Big Fig seems to be another part of the magic that has captured the hearts of the Disney collectors. Some of the new releases coming soon include such favorites as Cinderella (She is 2 feet tall and plays "Once Upon a Dream"!), Lady and The Tramp, Ursula, Sleeping Beauty, Briar Rose's Cottage, The Tike Room, another Scrooge McDuck, The Evil Queen (from "Snow White"), Pluto, and Maleficent on her throne, Stitch and Nemo. The Big Figs are being produced from four different sources. They each seem to each have their own style as you can see in the examples below.
Starting off appropriately, there is Disneyland. They seem to be producing pieces themed towards scene from movies like Sleeping Beauty, Peter Pan and Alice in Wonderland. Examples include the White Rabbit, Big Ben Peter Pan Pirate Ship, Briar Roses cottage, and now park attractions like the Tiki Room.
Then Disney Catalog is producing the characters we all know and seems to lean towards holiday, anniversary, and special occasions they all come with Certificates Of Authenticity.
Next we have Walt Disney World producing a lot of the favorites in large scenes from the movies that play music and two-piece scenes like Beauty and the Beast or Lady and the Tramp.
Last but not least, we have Disney Auctions who produces them only for purchase by bid and in very limited editions. They always place the prototype up for auction first and the split the edition size in two for bidding on. They are not numbered individually but come stamped on the bottom with Disney Auctions and the edition size that was produced.
So whether you have a favorite character you need for your collection or you are a die-hard fan like me that loves them all, there is truly magic for you to bring home in these replicas of characters from our favorite Disney animated movies or theme park experiences. They will find a place in your heart and Big as they are. The fact they are so sought after has led them to develop more products with many different designs, movement, light and special detail or themes.
I have a feeling we will be seeing some great items ahead in this collectible market. Keep watching for the full list including all of the previous and current releases with the new figures to come. It's a promise you'll see it here soon!
Cindy Russell is the owner of " Where The Magic Begins", a full-service Disney collectibles store in Livermore, California. Feel from to drop her a note with any questions you might have about this or any other Disney collectible. Who knows? It might end up the subject of a future JHM column.

Marvel Animation bets big on shorts as it launches the second season of its Funko-inspired comic match-ups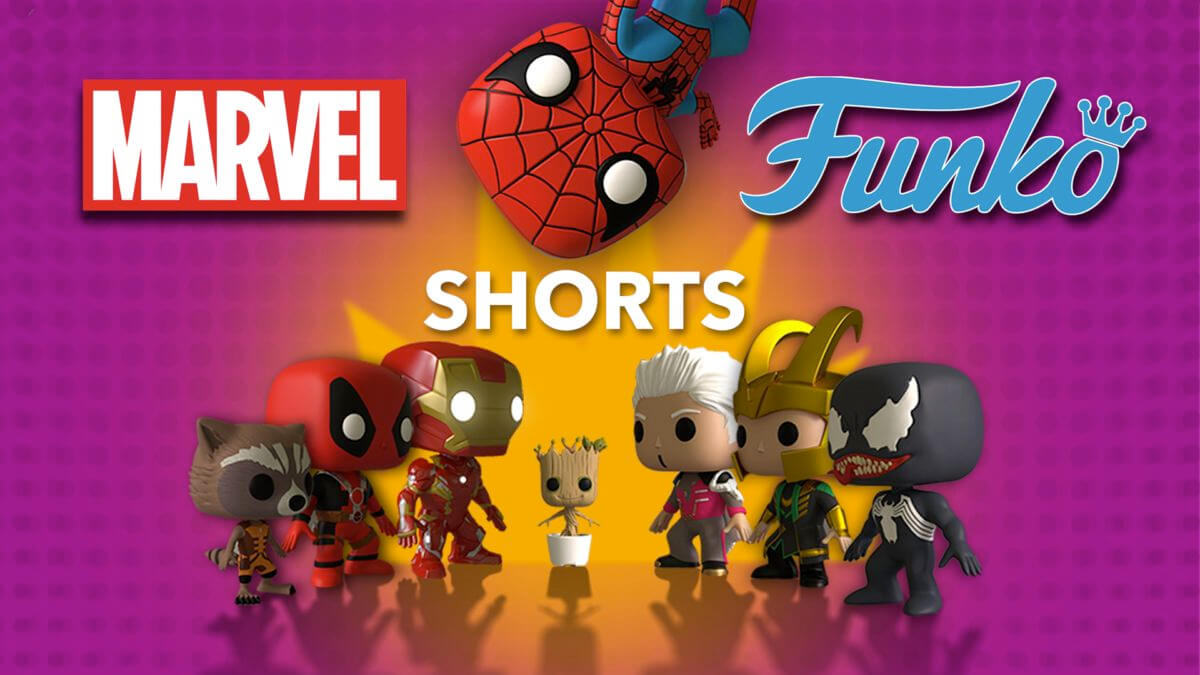 Marvel Entertainment has long been celebrated for its ability to weave these epic-length narratives that can then play out across multiple motion pictures, TV shows and comic books.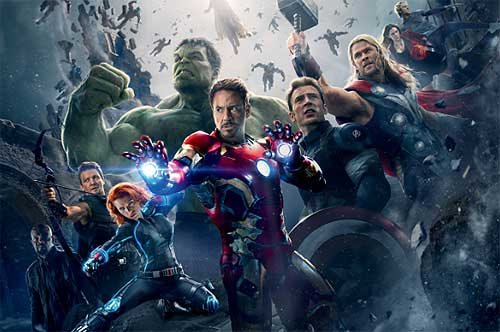 Copyright Marvel Studios. All rights reserved
So if length really plays to this studios' storytelling strength, why then is Marvel Animation headed in the opposite direction? Creating a series of stand-alone, 90-second long shorts that – rather than putting Marvel's super heroes through their usual action-adventure paces – opt to shine a spotlight on these characters' more comic side?
"It's all about new formats, new audiences," explained Cort Lane, Marvel's Senior Vice President of Animation & Family Entertainment. "That's been our mission statement for this past year here at Marvel. I mean, we obviously have the affinity of our core target audiences. We have those people who already love our characters, go to see our movies or are aware of them. But we wanted to do something that would possibly help Marvel reach a broader audience. And we thought that comedy might be the way to get there."
Mind you, what spurred Cort & Co. to initially explore this idea was this series of animated promos that Funko created for its Marvel Collector Corps subscription boxes.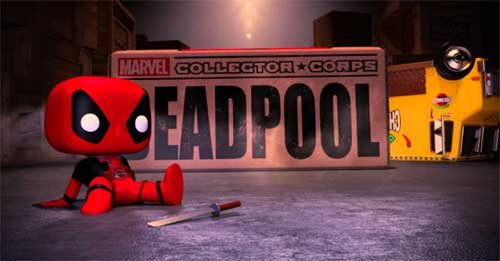 Copyright Marvel / Funko. All rights reserved
"These promos were created by this tiny little studio in the U.K. called A Large Evil Corporation. And the folks who work there, they are very inventive and have a great comedy sensibility," Lane enthused. "Even though the Funko versions of our characters don't have mouths, A Large Evil Corporation was still able to animate these very simple versions of the Marvel characters in a way that was very expressive and highly entertaining."
So – building on A Large Evil Corporation's previously existing relationship with Funko – Marvel Animation launched a trial balloon late last year. They put together a trio of shorts that were basically expanded versions of those animated promos for the Marvel Collector Corps subscription box scripts.
The first of these shorts (i.e., "Spellbound." Which debuted online back on November 30th of last year and starred the Funko versions of Spider-Man, Iron Man & Loki) was viewed 600,000+ times. By the time the third in this series (i.e., "Chimichangas." Which featured Funko's versions of Deadpool & Venom fighting in & around a food truck) bowed on December 14, 2016, these shorts were now getting 4 million views. Which is when Marvel Animation decided to go all in with its comic shorts initiative.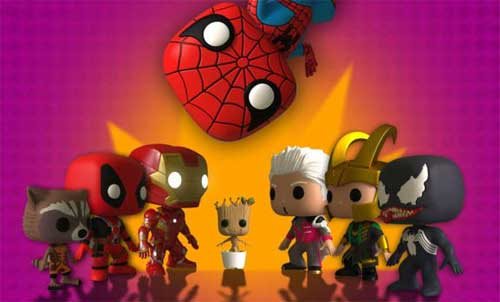 Copyright Marvel / Funko. All rights reserved
"Our thinking was – by placing these comedy short form pieces across multiple platforms – we'd then be able to reach a broader audience. Getting all the eyeballs that we might not traditionally get through our animated series. Which – while they have been doing well on Disney XD — have been more boy-targeted," Cort stated. "By deliberately making these pieces only 90 seconds long, that then makes it possible for these comedy shorts to go on social media, to be put up on YouTube. Which then makes it possible for them to reach an exponentially larger audience."
Ironically enough, though it obviously doesn't take as much effort to craft a scenario for a 90-second long comedy short as it does to write a teleplay for a 22-minute long episode of an animated series or the screenplay for a feature-length film, Lane still insists that a lot of thought & effort goes into each o these short form pieces.
"Creating fully formed, independent little stories that can actually be told in 90 seconds requires a lot of discipline and some really tight storytelling," Cort said. "You'd think that – given that the Funko versions of our characters don't have mouths – they'd then be easier to animate. But they really aren't. And given that A Large Evil Corporation has such a small staff of animators … Well, we had to be careful. Make sure that we didn't overwhelm that studio by sending them too many shorts to work on at any one time. Allow them to turn each of these short form pieces into a comedy gem."
The first of these gems which were created for Season 2 of this series – "Cosmic Sleigh Ride" – can be seen below:
"For Season 2, we'll be ultimately be releasing eight of these comedy shorts. Some will be synergistic. 'Cosmic Sleigh Ride' – which features the Funk versions of Star-Lord, Rocket and Taserface — is bowing now because the Blu-ray / DVD version of "Guardians of the Galaxy – Vol 2″ hit store shelves a few weeks back," Lane explained. "While other shorts in this series will premiere online when buzz is building around a particular character. Our ultimate goal here is to give our audience more of what it wants. Which – in this case – is connecting with the characters, but connecting in a different way. With comedy. And in a different format."
So does Cort have a favorite among the eight new short form comedy pieces that will be debuting online as part of Season 2?
"From a storytelling perspective, there's one coming up with Hulk and Black Widow that's a personal favorite of mine which plays on their interesting relationship. I love those two characters because there's such contrast there," Lane teased. "I don't want to reveal too much about this comedy short in advance. What I will say is that they're on a spy mission and Hulk isn't so great at spy missions."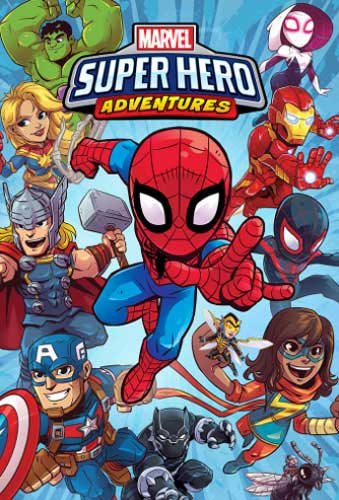 Copyright Marvel Entertainment. All rights reserved
So what with this "new formats, new audiences" initiative, should fans of Disney XD series like "Guardians of the Galaxy" and "Marvel's Spider-Man" be concerned? Cort says no.
"Moving into shorts is obviously a big shift for us. But we're still in the business of creating long form animation. That said, all of the diverse platform opportunities that you get with short form really open you up to new audiences. And we'll continue to explore that opportunity with things like our pre-school series, the Marvel Super Hero Adventures. Those will be a series of 3 & ½ minute shorts that will be coming out soon," Lane concluded. "So, as you can see, we're stretching. We're committed to exploring short form as a format because the kind of audience that you can potentially get out of it is so significant."
And that's the long & the short of what Marvel Animation is doing with its new short form comedy pieces.
Mm
This piece was originally published by the Huffington Post on Wednesday, September 27, 2017
"Let It Go" gets the LEGO treatment as a whole new Disney "Frozen" story unfolds across books, TV & digital with "Frozen Northern Lights"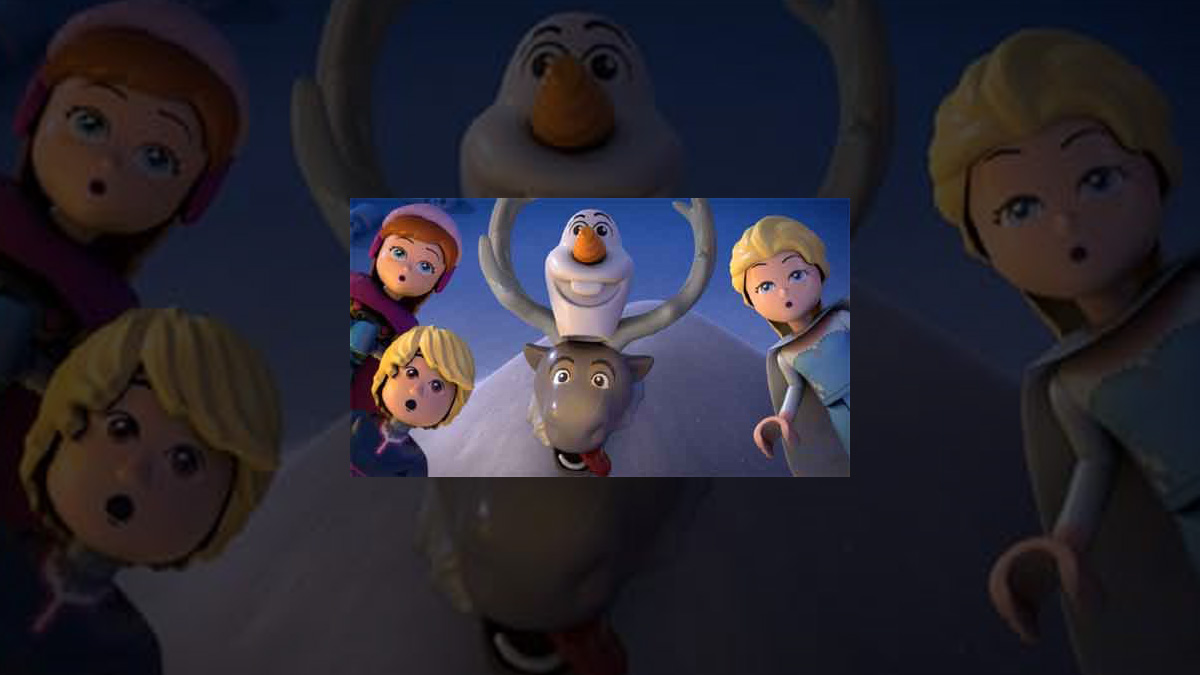 What with "Frozen – Live at the Hyperion" opening in late May at Disney California Adventure Park and Epcot's "Frozen Ever After" attraction opening its doors later this morning, Anna & Elsa have had a very busy month.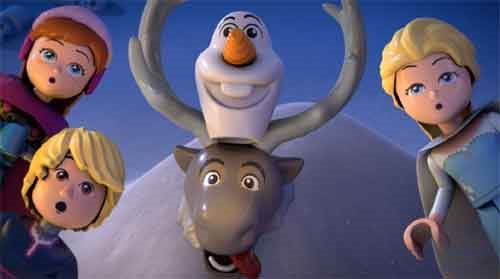 Copyright Disney Enterprises, Inc. All rights reserved
So what will these Scandinavian sisters be doing for an encore? Would you believe joining forces with the LEGO Group? Anna & Elsa – along with Kristoff, Olaf & Sven – will be starring in four new "Frozen" animated shorts that will air on the Disney Channel. Not only that, but these new LEGO shorts will be based on a brand-new published-by-Random-House story, "Frozen Northern Lights."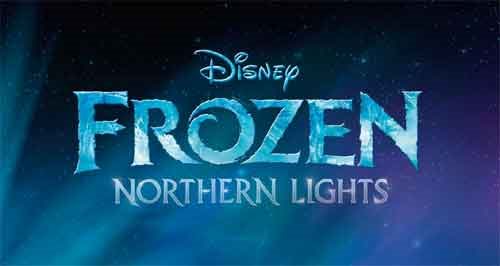 Copyright Disney Enterprises, Inc. All rights reserved
The fun officially gets underway in July as "Frozen" fans can once again return to the kingdom of Arendelle thanks to a cleverly interconnected collection of books, animated shorts from the LEGO group as well as digital games & activities.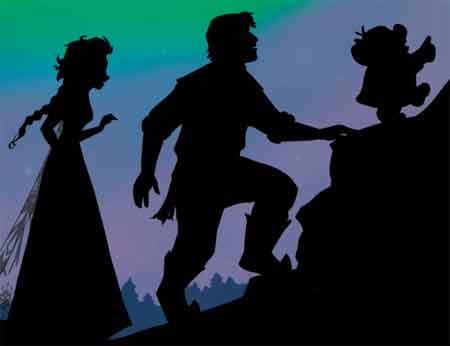 Copyright Disney Enterprises, Inc. All rights reserved
"So what awaits 'Frozen' fans once they return to Arendelle?," you ask. "Frozen Northern Lights" tells the story of Little Rock, one of those trolls that adopted young Kristoff & Sven in the original "Frozen" film. Little Rock needs help earning his tracking crystal. So Anna, Elsa, Kristoff, Sven & Olaf join this tiny troll on an epic mountain adventure to restore the glimmer of the Northern Lights.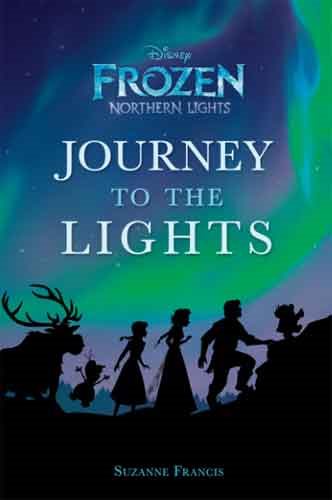 Copyright Disney Enterprises, Inc. All rights reserved
The hardcover novelization of this story — "Disney Frozen Northern Lights: Journey to the Lights" – will hit store shelves next month. As for those four animated shorts, the LEGO Group will definitely be bringing its unique style of animation and quirky sense of humor to the world of "Frozen."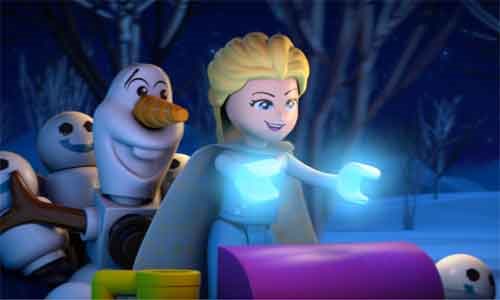 Copyright Disney Enterprises, Inc. All rights reserved
And did I mention that the vocal talent from the original Disney "Frozen" will be returning to reprise their roles? Or that a full compilation of all four of the LEGO "Frozen Northern Lights" shorts will air on the Disney Channel later this Fall?
So are you ready to see "Let It Go" get the LEGO treatment?
This article originally appeared on the Huffington Post's Entertainment page on Tuesday, June 21, 2016
"Yo-kai Watch 2: Bony Spirits and Fleshy Souls" coming to America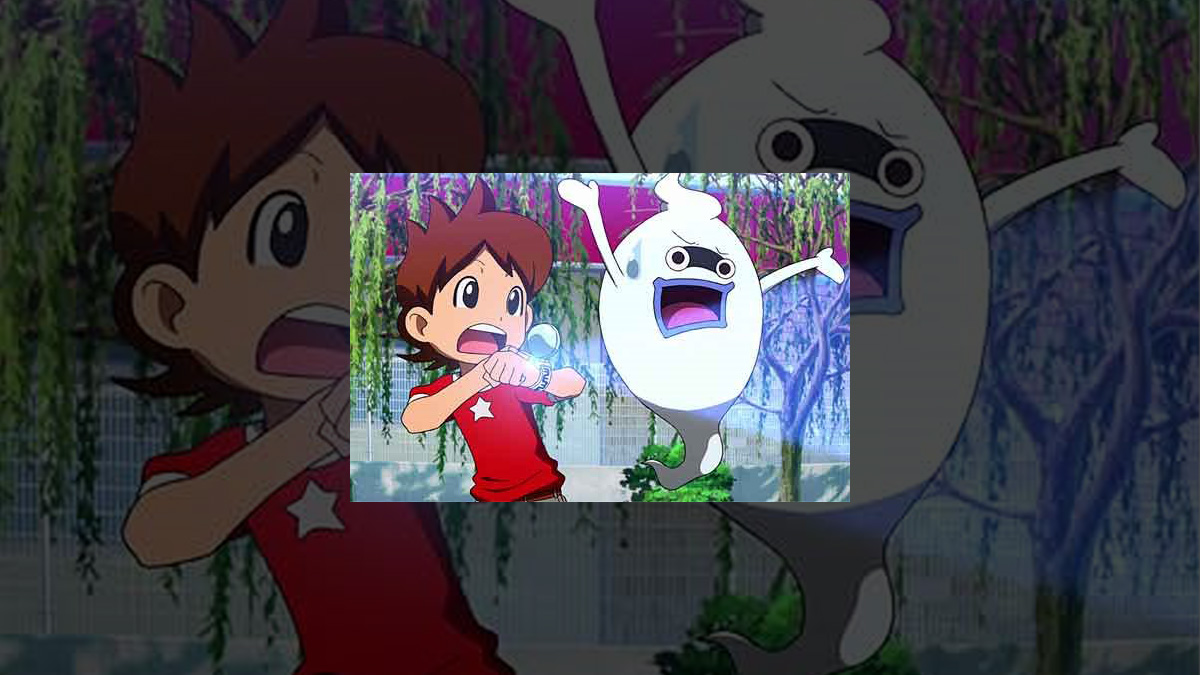 If you've been watching Disney XD lately OR If you've been in a Target, a Walmart, a Hot Topic OR anywhere that sells video games … Heck, if you've been around a group of kids lately, chances are you've heard of Yo-Kai Watch.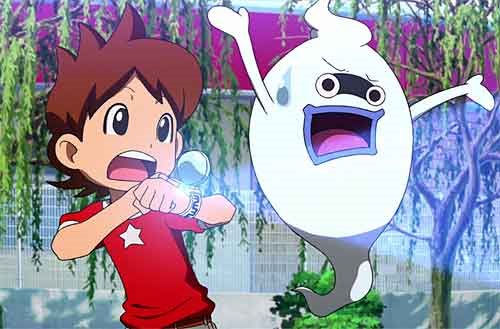 Initially released in Japan by Level-5 in 2013, just last year the first of Yo-Kai Watch games were translated and brought over for American audiences. In Japan, the game was a huge, bombastic hit. And why not? The creatures within the game were based on characters from popular Japanese stories. The kappa, the nekomata, and the kitsune, just to name a few. Via use of their Yo-Kai Watch, the main character — Nate in the English version — is able to see the invisible Yo-Kai, who haunt and inspirit the world around them.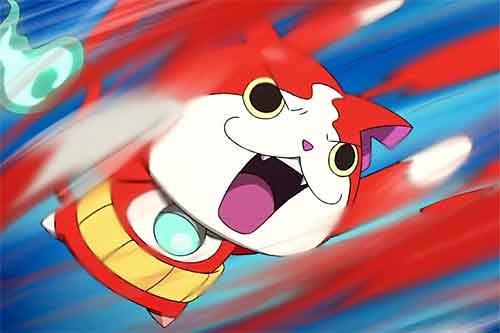 Given it was so rooted in Japanese culture, it was thought that this series would have an uphill battle once it arrived in the US. But luckily, Yo-Kai Watch wound up with an extremely solid viewership on Disney XD. And the game — despite a demo that was sort of 'eh' — was a really inspired, beautifully detailed, fun game. The writing in the game really held it up, despite the battles sometimes becoming repetitive. Overall, it was a fantastic, moving experience to play.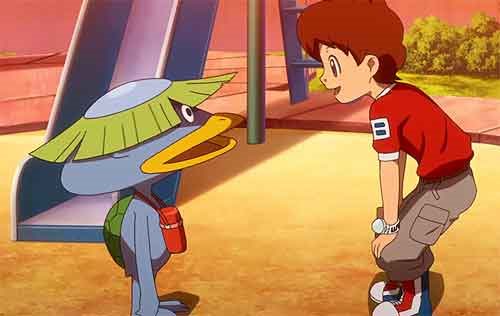 So imagine how excited I was to see that the long-awaited sequel was finally announced. English fans had been campaigning under the hashtag '#LocalizeYW2' passionately, and it seems they've been heard. Or the game sold enough. Or hey, probably both. "Yo-Kai Watch 2: Bony Spirits and Fleshy Souls" will be arriving in America on the 3DS on September 30th, 2016.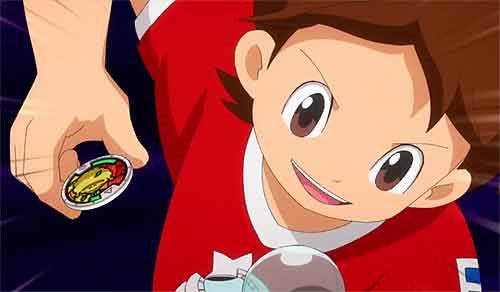 Kind of an odd name, right? Well, there's going to be two versions. If you're familiar with Pokemon (And sorry. it's a bit of a sore point when Yo-Kai Watch is brought up next to Pokemon. But sometimes comparisons need to be made) you probably are aware of the fact that typically two versions of one game are released — Pokemon Diamond and Pearl, X and Y, etc. Well, that's what's happening here. The game introduces 184 new Yo-Kai, and some are split between the two versions of the game. There's also different quests, and different exclusive DLC add-ons between the two.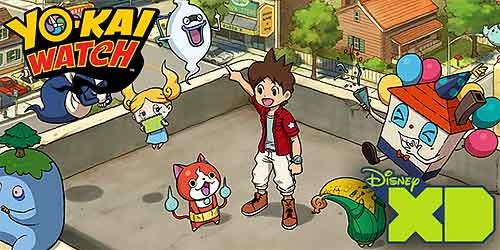 With new merch coming out, and the sequel on the horizon, it seems Yo-Kai Watch is really picking up speed here in North America. If you'd like to check out this phenomenon, "Yo-Kai Watch" airs weekdays at 5 p.m. on Disney XD.