"Disney Dragonkind" roars into stores & "Disney Bunnies" hops onto bookstore shelves in early 2007
Whether you like your characters furry or fierce, Disney Consumer Products has now got it covered. Jim Hill shares what he knows about these two new product lines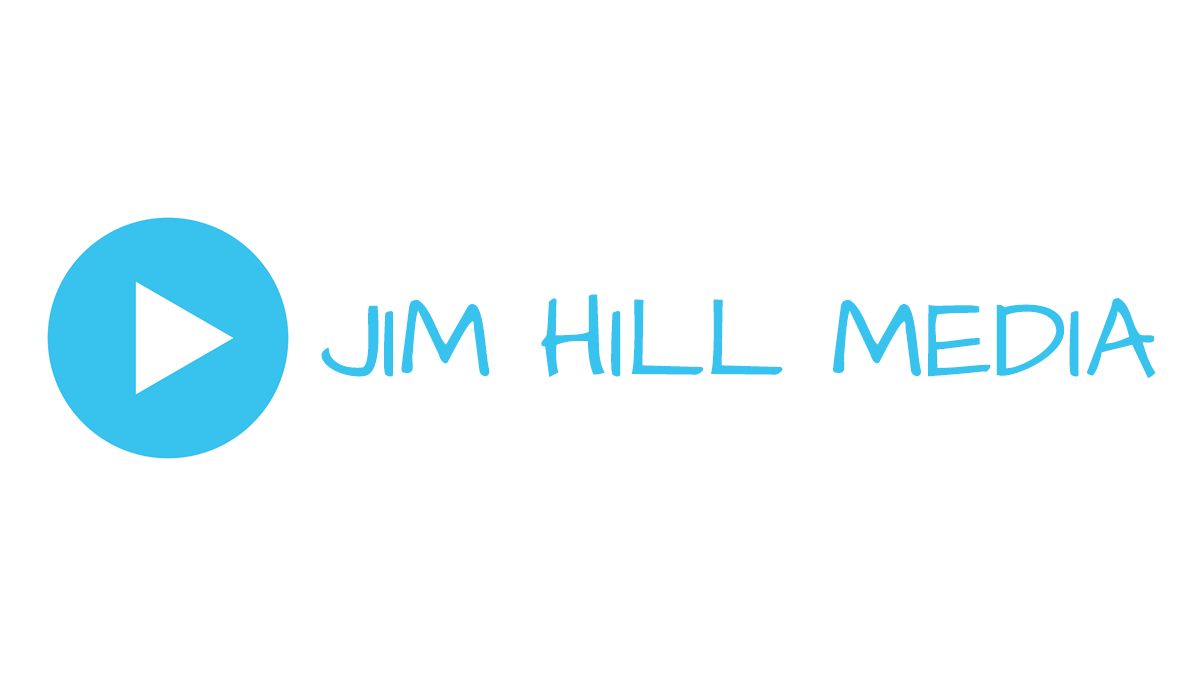 Well, the folks at Disney Consumer Products are nothing if not ambitious.
I mean, you'd think that they'd already have their hands full. What with having to keep the $3 billion Disney Princess franchise moving forward just as they get the Disney Fairies franchise underway. Never mind coming up with new product lines to support those old Disney stalwarts, Mickey Mouse & Winnie the Pooh.
But even with all that already on their plate, DCP staffers are always on the prowl. Always looking for new ways to expand Disney's retail empire. And — just recently — one of the concepts that this division of the Mouse House has been embracing passionately is the repurposing of old characters. As in: Finding memorable characters from older Disney films and then plucking them out of their original storylines and re-inventing them as stand-alone characters.
Case in point: Thumper from "Bambi." Once just the pal of the "Prince of the Forest," Thumper and his sisters … Well, if all goes according to plan, this excessively cute family of rabbits will soon be the Walt Disney Company's next big brand. Ready or not, folks, here comes …

Copyright 2006 Disney Enterprises
According to staffers that I've spoken with at Disney Consumer Products, the "Disney Bunnies" product line will get off to a rather modest start. With a trio of books (Which will hit store shelves on January 15, 2007) being sort of a trial balloon to see if there's any real interest in Thumper-themed products.
Out of these books, Laura Driscoll's "I Love You, My Bunnies" is probably the most ambitious. A 32-page hardcover that's aimed at kids 4-8, it tells the story of how Thumper & his sisters worked together to create the perfect gift for their mother. Which is a twig basket filled with flowers.

Copyright 2007 Disney Press
Given that you've got cute bunnies making a basket for their mother … Disney Consumer Products hopes that they'll be able to get two bites out of the same apple next spring with "I Love You, My Bunnies." Meaning that this Laura Driscoll book (Which features illustrations by the Disney Storybook Artists) can be sold as both an item that can be stuffed in an Easter basket AND as a Mother's Day present.
As for the other two "Disney Bunnies" titles, "Thumper Counts to Ten" …

Copyright 2007 Disney Press
… and "Goodnight, Thumper!" …

Copyright 2007 Disney Press
Well, both of these books were written by Kitty Richards and are intended for babies & toddlers. Only 16 pages long and printed on sturdy cardboard, "Thumper Counts to Ten" and "Goodnight, Thumper!" will probably stand up to whatever abuse your infant can dish out.
Of course, Disney Consumer Products recognizes that not every consumer has children and/or really goes for the cuter characters in the Disney stable. That some Disneyana fans are actually drawn to some of the darker, edgier stuff that the studio has produced over the past 78 years (EX: "The Nightmare Before Christmas").
With this in mind, DCP turned its attention to all the dragons that have appeared in various Disney films over the years. Was there perhaps an opportunity here to reinvent these characters? Change them from cuddly animated creations to truly fearsome creatures?

With this idea in mind, Disney Consumer Products contacted the talented sculptors at Gentle Giant Studios. And the end result was …

Copyright 2006 Disney Enterprises
Let me say that — right from the start — that "Disney Dragonkind" is a very different take on the characters that you know and love. The folks at Gentle Giant … Well, they've imagined a world where dragons are actually real. More importantly, where dragons are now the dominant species.
I mean, take a look at the re-imagined Maleficent from Disney's "Sleeping Beauty."

Photo by Steve Gerding
That's one fierce looking creature, don't you think? Or — better yet — how about Mushu from "Mulan"?

Photo by Steve Gerding

Not exactly " … travel-sized, for your convenience" anymore, is he? And wait 'til you get a look at Elliot from "Pete's Dragon."

Photo by Steve Gerding
He's still get that lovable lantern jaw. But check out Elliot's claws. Yikes!
Obviously, the "Disney Dragonkind" product line isn't for all your purists out there. Those folks who insist that Disney's characters can never change, that they must always look as they did in the very first film they appeared in.
But me? I gotta tell you that I really like what the folks at Gentle Giant Studios have done here. I mean, you can still see elements of the original characters in each of these sculptures … But — at the same time — the artists have totally reimagined Disney's dragons, made these fantasy characters seem that much more real. Which is why I'm excited to see what the rest of the characters in this new product line will look like.
Speaking of which, the "Disney Dragonkind" Maleficent statue will be the first one in the series to reach store shelves. It's expected to pop up in the retail world sometime in January 2007, with the Mushu & Elliot statues not that far behind.
Depending on how these first three "Disney Dragonkind" statues are received, Gentle Giant Studios & DCP hope to expand this product line out into snowglobes & t-shirts. Maybe even a series of fine art prints.
But — for now, anyway — "Disney Dragonkind" will be concentrating on these statues. With Maleficent (Which stands 13.5 inches high, 16 inches to the top of the flag in the tower. While the draon's wingspan is an impressive 20 inches) being limited to an edition of 1000, which is expected to retail for $300.
So what do you folks think? Or you okay with these new DCP product lines? Did Gentle Giant go too far with its re-imagining of Disney's dragons? Or are you more concerned about Thumper being plucked out of "Bambi," only to become his own brand?
Your thoughts?
——————————————————————–



Special thanks to Steve Gerding of KungFuRodeo.com. Who first took photos of the first three Disney Dragonkind statues when they were on display at the Gentle Giant booth at Comic-Con International last month, then graciously allowed these images to be reproduced here at JHM
Disney Will Bring D23: The Ultimate Disney Fan Event to Anaheim, California in August 2024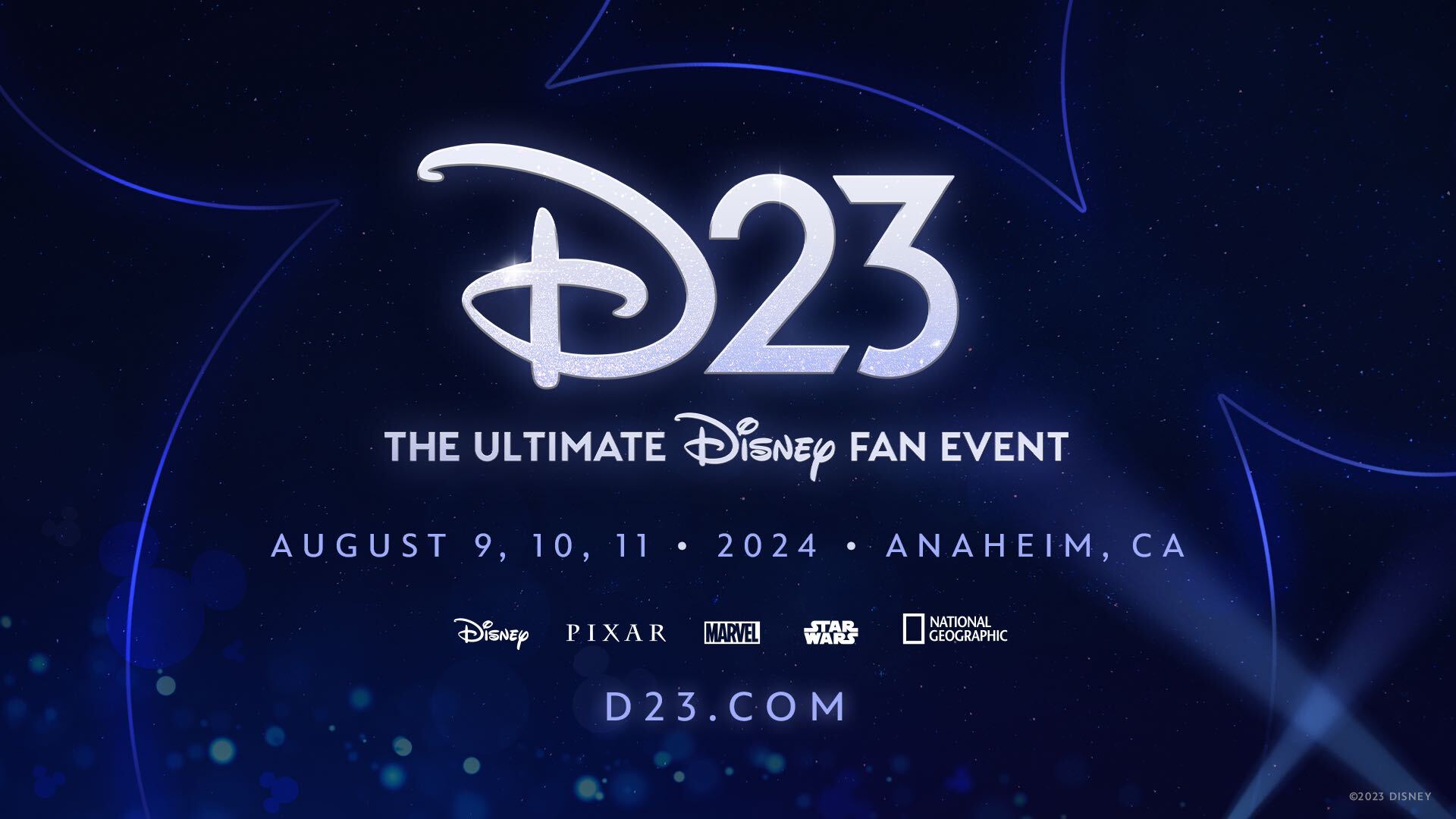 Expanded Disney Fan Experience Will Feature New and Exciting Events Across Multiple Locations, Including a D23 Takeover of the Happiest Place On Earth, Evening Entertainment at the Honda Center, D23 Day at Angel Stadium, and Much More
Fan Favorites Including Exhibits, Panels, Shows, and Shopping Will Dazzle Disney Enthusiasts at the Anaheim Convention Center
D23: The Ultimate Disney Fan Event is a one-of-a-kind fan experience like never before with spectacular shows, new venues, and multiple days of entertainment that will bring together the best of Disney, Pixar, Marvel, Star Wars, and more!
Highlightswill include:
Sunday, August 4: D23 Day at Angel Stadium, where D23 fans are invited to attend the Los Angeles Angels vs. New York Mets game.
Thursday, August 8: D23 kickoff celebration at Disneyland Resort.
Friday, August 9 – Sunday, August 11: Shopping, exhibits, panels, and presentations will take place at the Anaheim Convention Center during the day, with the fun extending into the evening at the Honda Center, the bigger home to marquee shows.
Tickets for D23: The Ultimate Disney Fan Event will go on sale in Spring 2024, with ticketing options to be announced later for access to the Anaheim Convention Center and the Honda Center. Admission for D23 Day at Angel Stadium and the D23 kickoff celebration at Disneyland Resort will be available as separate ticketed events. Additional details for D23: The Ultimate Disney Fan Event will be announced in early 2024.
You can get updates by staying connected to D23 via social media (@DisneyD23 on Facebook, Instagram, X), D23.com, and our weekly D23 FanFare email (sign up for free as a D23 General Member at JoinD23.com).
About D23
The name "D23" pays homage to the exciting journey that began in 1923 when Walt Disney opened his first studio in Hollywood. D23 is the first official club for fans in Disney's nearly 100-year history. It gives its members a greater connection to the entire world of Disney by placing them in the middle of the magic year-round through its quarterly publication, Disney twenty-three; the latest news and stories on D23.com; member-exclusive offers and discounts; the popular D23 Inside Disney podcast; and special experiences for D23 Members throughout the year.
Fans can join D23 at Gold Membership ($99.99/year), Gold Duo Membership ($129.99/year), and General Membership (complimentary) levels at D23.com. To keep up with all the latest D23 news and events, follow DisneyD23 on Facebook, Instagram, X, TikTok, and YouTube.
Star Wars Spoof: Space Robots in Outer Space Ep X: Battle for the Halcyon: The Last Starcruiser
Sure, Star Wars is cool and all. But let's not forget about that other multi-part sci-fi cinematic spectacular, "Space Robots in Outer Space." In fact, Hank Lonely (Hollywood's ultimate hyphenate — actor / producer / director / writer / guy who makes sure the Porto Potties are kept squeaky-clean) just announced that there'll soon be a 10th installment of this … Well, not exactly beloved. How about we say "admired from afar" instead? … series coming to a theater near you. In fact, here's the highly anticipated teaser trailer for that project. Which is supposed to be titled "Space Robots in Outer Space X — Battle for the Halycon: The Last Starcruiser."
Okay. Now the real story … In honor of Star Wars Day (i.e., May 4th. As in "May the Fourth Be With You"), Len Testa and I are sharing something that we produced with the help of all the nice folks who joined us last month aboard the Halycon.
We turned the Galactic Starcruiser as well as Black Spire Outpost into the backdrop for an affectionate send-up of all things Stars Wars. We hope that you (more importantly, the legal team at Lucasfilm) take this faux trailer in the spirit with which it was intended. Special thanks to Aaron Adams for so skillfully stitching all of this footage together. Also thanks to the team at Storybook Destinations, Touring Plans and the talented cast & crew aboard the "Star Wars: Galactic Starcruiser" for making this "Disney Dish" fan event so memorable.
Disney's New Trailer Reveals How Ralph & Vanellope Get to the Internet in "Ralph Breaks the Internet: Wreck-It Ralph 2"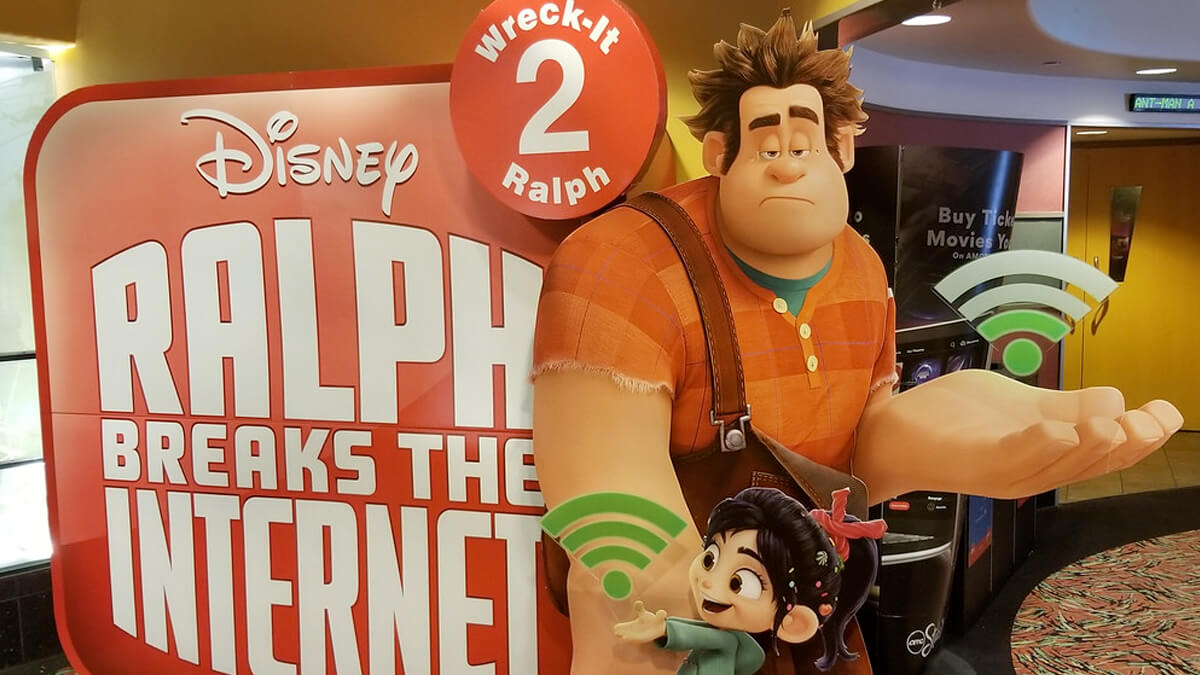 When "Wreck-It Ralph" opened on Nov. 2, 2012, it turned in the highest opening weekend ever for a Walt Disney Animation Studios film at the time of release. Now Disney is hoping Ralph will not only break the Internet but the 2018 Thanksgiving boxoffice records as well.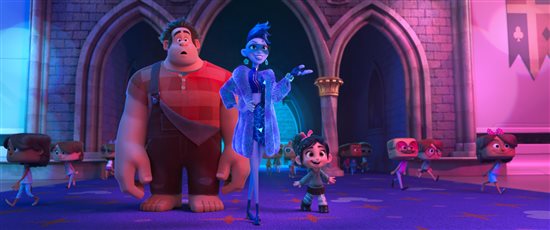 The film re-teams the original director, producer and co-writer behind "Wreck-It Ralph." The screenplay is currently being written by Phil Johnston and Pamela Ribon. Director Rich Moore, producer Clark Spencer, and co-writer Phil Johnston partnered with fellow director Byron Howard and co-writer/co-director Jared Bush to create the Academy Award®-winning blockbuster feature "Zootopia."
ROYAL REUNION – In "Ralph Breaks the Internet: Wreck It Ralph 2," Vanellope von Schweetz-along with her best friend Ralph-ventures into the uncharted world of the internet. When she finds herself surrounded by Disney princesses, she's surprised to learn that she actually has a lot in common with them. The scene, highlighted in a new trailer for the film (below), features several of the original princess voices, including Auli'i Cravalho ("Moana"), Kristen Bell (Anna in "Frozen"), Idina Menzel (Elsa in "Frozen"), Kelly MacDonald (Merida in "Brave"), Mandy Moore (Rapunzel in "Tangled"), Anika Noni Rose (Tiana in "The Princess and the Frog"), Ming-Na Wen ("Mulan"), Irene Bedard ("Pocahontas"), Linda Larkin (Jasmine in "Aladdin"), Paige O'Hara (Belle in "Beauty and the Beast") and Jodi Benson (Ariel in "The Little Mermaid"). Featuring Sarah Silverman as the voice of Vanellope, "Ralph Breaks the Internet: Wreck It Ralph 2" opens in theaters nationwide Nov. 21, 2018.