Disney's looking for Beatles sound-alikes to come climb aboard its "Yellow Submarine" remake
Jim Hill shares some information about the fab four feature film open casting call that's been held in Stamford, CT this coming Saturday & Sunday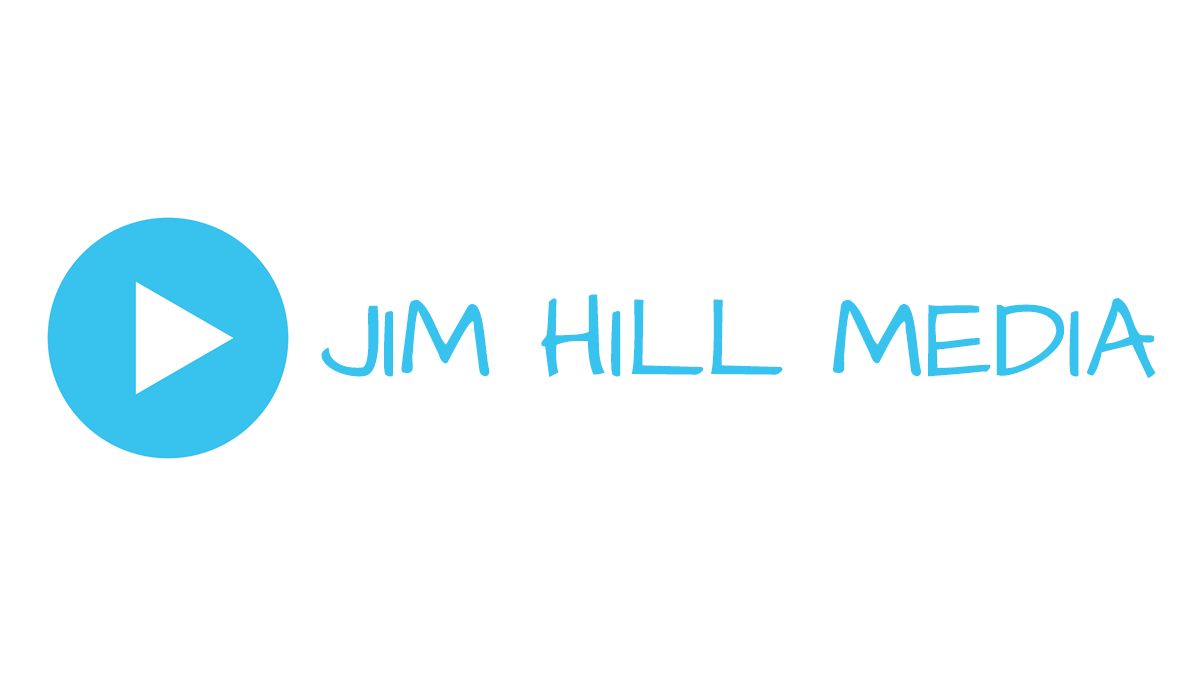 If you keep an eye on DisneyAuditions.com, you'll see that Casting is constantly looking for people to play the Characters. New hirers who'd be willing to climb inside one of those often hot walk-around suits and then go out & entertain Guests on a Disney cruise ship and/or in one of the theme parks.
But this coming weekend, the Mouse is taking a break from recruiting for the Fab Five (i.e. Mickey, Minnie, Donald, Goofy & Pluto) and — instead — is concentrating on finding performers who'd be interested in portraying the Fab Four.
As in John, Paul, George and Ringo.
\ Copyright Apple Corps 2009. All Rights Reserved
Yep – this Saturday and Sunday – as Beatles fans from all over the globe descend on Stamford, CT for BEATexpo 2009 – Victoria Burrows & Scot Boland will be setting up shop in the Shippan Point Room at the Downtown Holiday Inn. And from 10 a.m. to 6 p.m. on November 28th and from 12 noon to 8 p.m. on November 29th, these casting agents will be meeting with aspiring singers, actors & musicians who'd be interested in appearing in what (for this set of auditions, anyway) is being called the fab four feature film.
Okay. I know. You just hammered on the above link. Which then took you to the official webpage for this opening casting call. And while there is lots of information there about Saturday & Sunday's auditions, The Walt Disney Company is only mentioned in passing. As in:
(This) film will be shot as a MOTION-CAPTURE feature like the current Disney release of A CHRISTMAS CAROL starring Jim Carrey.

Copyright 2009 ImageMovers Digital. All Right Reserved
"So how I do know that this strange set of auditions in Stamford, CT has any real ties to The Walt Disney Company?," you ask. Okay. Let me connect the dots for you.
At the Walt Disney Pictures presentation at the D23 Expo, Dick Cook revealed that Disney's rumored "Yellow Submarine" remake is a go. Photo by Eric Charbonneau. Copyright 2009 Disney. All Rights Reserved
And given that the official website for this fab four feature film says that performers who audition for this project will have the opportunity to show Victoria & Scot that they …
" … can embody the characters of John, Paul, George or Ringo."
… It doesn't really take a rocket scientist to figure out that what's going on next Saturday & Sunday in Stamford is the first round of auditions for Disney's new performance capture version of "Yellow Submarine." Even though – as you look over that open casting call webpage – you'll find absolutely no mention of ImageMovers Digital's upcoming Disney Digital 3D remake of that 1968 hand-drawn animated feature.
Copyright Apple Corps 2009. All Rights Reserved
Performers who are seriously looking to be considered for the fab four feature film are being asked by Burrows/Boland to head on over to the Showfax website. Where they can then download the sides for the specific Beatles that they'd like to portray.
And when Burrows/Boland say specific, they mean specific. These auditions are only open to male performers 20 – 45 years of age. What's more, Victoria & Scot suggest that – if you want to be seriously considered for these parts (Which – as the open casting call website says – " … are LEAD ROLES IN OUR FEATURE FILM") – you should not only be able to replicate John, Paul, George and Ringo's unique vocal quality from 1967 & 1970 but also be able to duplicate the Beatles' distinct body language & gestures.
Mind you, to help out with the latter aspect of this audition, Burrows/ Boland have provided plenty of video reference footage from interviews that these Liverpudlians did back in the 1960s. Not to mention brief clips from that great black-and-white Richard Lester film, "A Hard Day's Night."
Copyright Apple Corps. All Rights Reserved
Of course, given that Burrows / Boland will be holding these auditions at BEATexpo 2009, what Victoria & Scot are hoping that 99.999% of the performers that they'll be seeing on Saturday & Sunday won't need to look at any video reference footage. Given that Stamford will be crawling with Beatles tribute bands this coming week … Well, Burrows / Boland hopes to cherry-pick the very best faux Johns, Pauls, Georges and Ringos out of all of these groups to then consider for casting in "Yellow Submarine."
Now what kind of confuses me about these fab four feature film auditions is the heavy emphasis that Victoria & Scot have placed on " … We are looking for the vocal quality that (The Beatles) had from 1967 – 1970." Which would suggest that the people who will be auditioning for this ImageMovers Digital production will (if they do get cast, that is) be expected to sing at some point in the finished film.
But if that's really the case … Then why Disney & ImageMovers Digital spend months negotiating with Sony / ATV Music Publishing LLC and EMI-Capitol Records for the right to incorporate 16 Beatles songs & recordings from the original "Yellow Submarine" soundtrack into the new Disney Digital 3D version of this film?
Copyright Apple Corps. All Rights Reserved
More to the point, given that – just over two weeks ago – Robert Zemeckis (while he was out doing publicity for "Disney's A Christmas Carol") was quoted as saying that he hoped to persuade the two surviving Beatles, Paul McCartney & Ringo Starr, to come play themselves in this performance capture picture … One has to wonder what's really going on here. Is what Burrows / Boland will be doing in Stamford, CT this coming weekend a legitimate open call or some big publicity stunt to help hype Disney's "Yellow Submarine" remake? Or are John Lennon & George Harrison lookalikes / sound-alikes primarily what Victoria & Scot are now looking for?
Whatever the case is here … You have to admit that there's probably no better way to get the Beatles fan community excited about this Disney Digital 3D remake of "Yellow Submarine" than by holding auditions for this project at BEATexpo 2009. Imagine how many members of Beatles tribute bands will spend the next few days hoping & praying that they'll soon plunked from obscurity to then become a part of this big budget performance capture project?
So for those of you who ever dreamed of becoming part of the Fab Four (as opposed to Disney's Fab Five) I say (borrowing a phrase — sort of — from "Drive My Car" on the Beatles' "Rubber Soul" album) yes, you're gonna be a star. Provided – of course – that you can do a halfway decent Liverpudlian accent.
Copyright Disney. All Rights Reserved
And for those who are seriously thinking about heading down to Stamford next Saturday & Sunday to try out for Burrows / Boland … Now cribbing from John Lennon's ad-lib at the end of "Get Back" from "Let It Be" : "I'd like to say good luck on behalf of the group and myself, and I hope that you all pass the audition."
Your thoughts?
Tis the season … If you'd like to show your appreciation for all of the great stories
that you've read at JimHillMedia.com over the years, please click on
the banner above before you begin your holiday shopping at Amazon.com. If
you do that … Well, JHM then gets a teeny tiny chunk of whatever you
spend.
Happy Holidays!
Disney Will Bring D23: The Ultimate Disney Fan Event to Anaheim, California in August 2024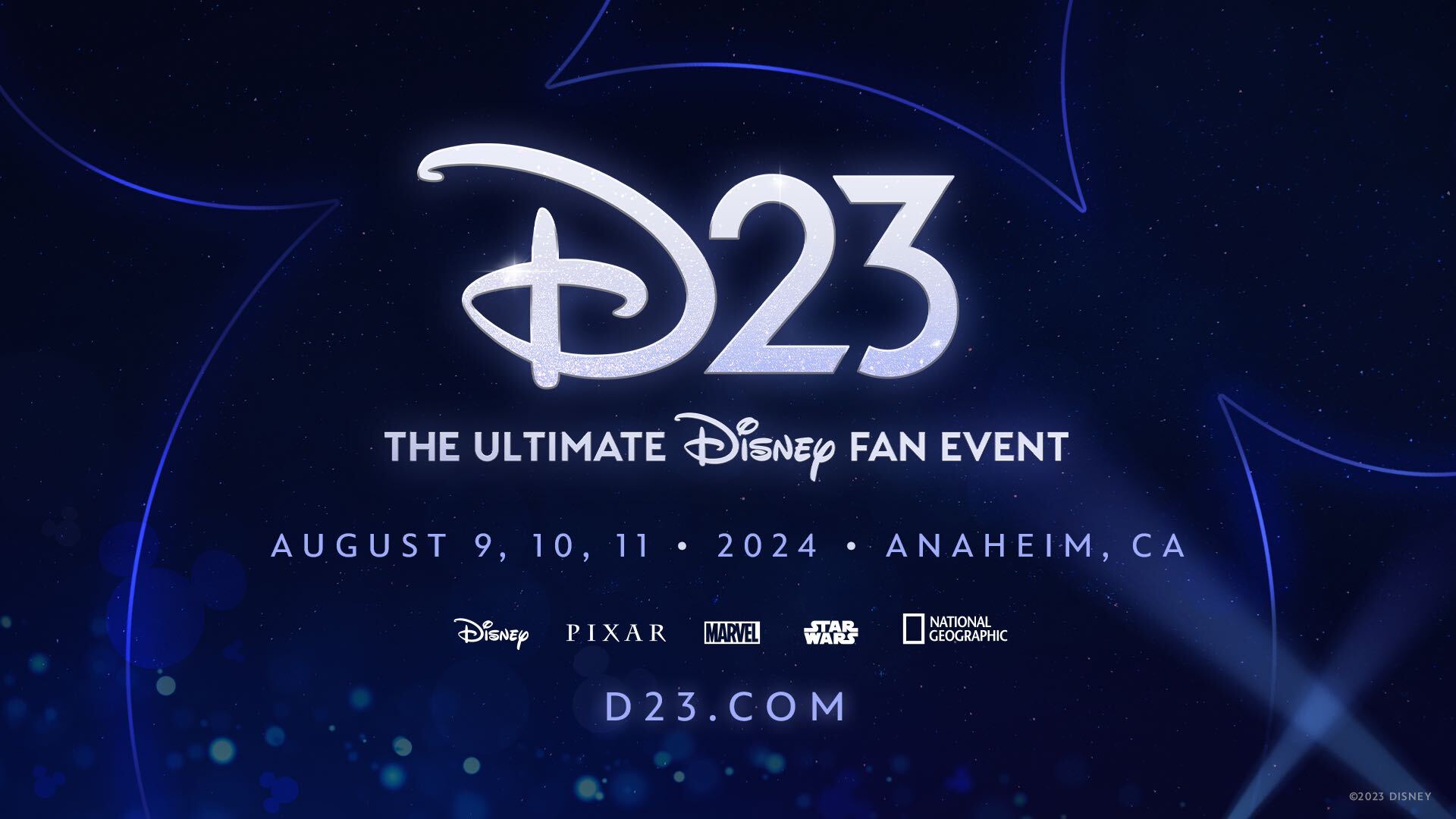 Expanded Disney Fan Experience Will Feature New and Exciting Events Across Multiple Locations, Including a D23 Takeover of the Happiest Place On Earth, Evening Entertainment at the Honda Center, D23 Day at Angel Stadium, and Much More
Fan Favorites Including Exhibits, Panels, Shows, and Shopping Will Dazzle Disney Enthusiasts at the Anaheim Convention Center
D23: The Ultimate Disney Fan Event is a one-of-a-kind fan experience like never before with spectacular shows, new venues, and multiple days of entertainment that will bring together the best of Disney, Pixar, Marvel, Star Wars, and more!
Highlightswill include:
Sunday, August 4: D23 Day at Angel Stadium, where D23 fans are invited to attend the Los Angeles Angels vs. New York Mets game.
Thursday, August 8: D23 kickoff celebration at Disneyland Resort.
Friday, August 9 – Sunday, August 11: Shopping, exhibits, panels, and presentations will take place at the Anaheim Convention Center during the day, with the fun extending into the evening at the Honda Center, the bigger home to marquee shows.
Tickets for D23: The Ultimate Disney Fan Event will go on sale in Spring 2024, with ticketing options to be announced later for access to the Anaheim Convention Center and the Honda Center. Admission for D23 Day at Angel Stadium and the D23 kickoff celebration at Disneyland Resort will be available as separate ticketed events. Additional details for D23: The Ultimate Disney Fan Event will be announced in early 2024.
You can get updates by staying connected to D23 via social media (@DisneyD23 on Facebook, Instagram, X), D23.com, and our weekly D23 FanFare email (sign up for free as a D23 General Member at JoinD23.com).
About D23
The name "D23" pays homage to the exciting journey that began in 1923 when Walt Disney opened his first studio in Hollywood. D23 is the first official club for fans in Disney's nearly 100-year history. It gives its members a greater connection to the entire world of Disney by placing them in the middle of the magic year-round through its quarterly publication, Disney twenty-three; the latest news and stories on D23.com; member-exclusive offers and discounts; the popular D23 Inside Disney podcast; and special experiences for D23 Members throughout the year.
Fans can join D23 at Gold Membership ($99.99/year), Gold Duo Membership ($129.99/year), and General Membership (complimentary) levels at D23.com. To keep up with all the latest D23 news and events, follow DisneyD23 on Facebook, Instagram, X, TikTok, and YouTube.
Star Wars Spoof: Space Robots in Outer Space Ep X: Battle for the Halcyon: The Last Starcruiser
Sure, Star Wars is cool and all. But let's not forget about that other multi-part sci-fi cinematic spectacular, "Space Robots in Outer Space." In fact, Hank Lonely (Hollywood's ultimate hyphenate — actor / producer / director / writer / guy who makes sure the Porto Potties are kept squeaky-clean) just announced that there'll soon be a 10th installment of this … Well, not exactly beloved. How about we say "admired from afar" instead? … series coming to a theater near you. In fact, here's the highly anticipated teaser trailer for that project. Which is supposed to be titled "Space Robots in Outer Space X — Battle for the Halycon: The Last Starcruiser."
Okay. Now the real story … In honor of Star Wars Day (i.e., May 4th. As in "May the Fourth Be With You"), Len Testa and I are sharing something that we produced with the help of all the nice folks who joined us last month aboard the Halycon.
We turned the Galactic Starcruiser as well as Black Spire Outpost into the backdrop for an affectionate send-up of all things Stars Wars. We hope that you (more importantly, the legal team at Lucasfilm) take this faux trailer in the spirit with which it was intended. Special thanks to Aaron Adams for so skillfully stitching all of this footage together. Also thanks to the team at Storybook Destinations, Touring Plans and the talented cast & crew aboard the "Star Wars: Galactic Starcruiser" for making this "Disney Dish" fan event so memorable.
Disney's New Trailer Reveals How Ralph & Vanellope Get to the Internet in "Ralph Breaks the Internet: Wreck-It Ralph 2"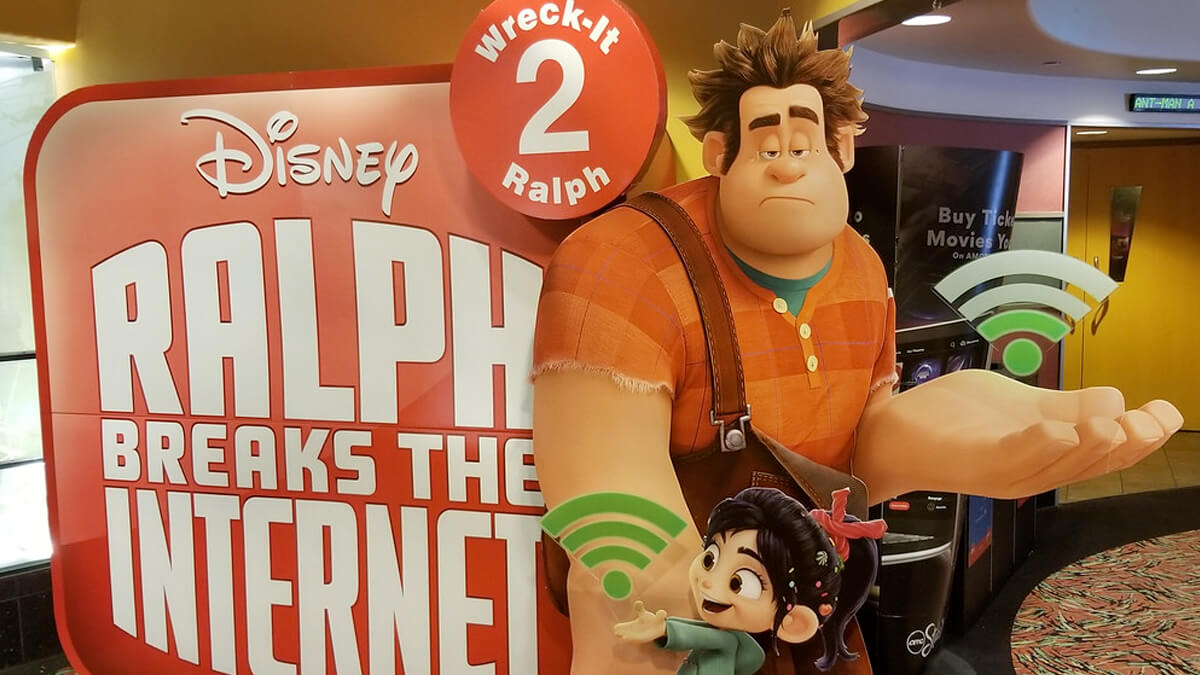 When "Wreck-It Ralph" opened on Nov. 2, 2012, it turned in the highest opening weekend ever for a Walt Disney Animation Studios film at the time of release. Now Disney is hoping Ralph will not only break the Internet but the 2018 Thanksgiving boxoffice records as well.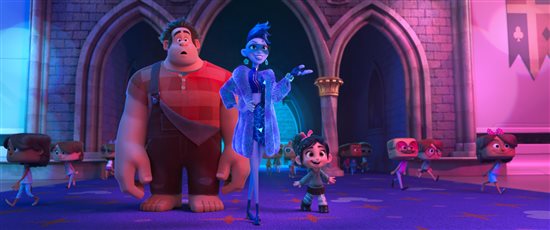 The film re-teams the original director, producer and co-writer behind "Wreck-It Ralph." The screenplay is currently being written by Phil Johnston and Pamela Ribon. Director Rich Moore, producer Clark Spencer, and co-writer Phil Johnston partnered with fellow director Byron Howard and co-writer/co-director Jared Bush to create the Academy Award®-winning blockbuster feature "Zootopia."
ROYAL REUNION – In "Ralph Breaks the Internet: Wreck It Ralph 2," Vanellope von Schweetz-along with her best friend Ralph-ventures into the uncharted world of the internet. When she finds herself surrounded by Disney princesses, she's surprised to learn that she actually has a lot in common with them. The scene, highlighted in a new trailer for the film (below), features several of the original princess voices, including Auli'i Cravalho ("Moana"), Kristen Bell (Anna in "Frozen"), Idina Menzel (Elsa in "Frozen"), Kelly MacDonald (Merida in "Brave"), Mandy Moore (Rapunzel in "Tangled"), Anika Noni Rose (Tiana in "The Princess and the Frog"), Ming-Na Wen ("Mulan"), Irene Bedard ("Pocahontas"), Linda Larkin (Jasmine in "Aladdin"), Paige O'Hara (Belle in "Beauty and the Beast") and Jodi Benson (Ariel in "The Little Mermaid"). Featuring Sarah Silverman as the voice of Vanellope, "Ralph Breaks the Internet: Wreck It Ralph 2" opens in theaters nationwide Nov. 21, 2018.