Disney's "Million Dollar Arm" Begins Production Shooting in India, Georgia and Los Angeles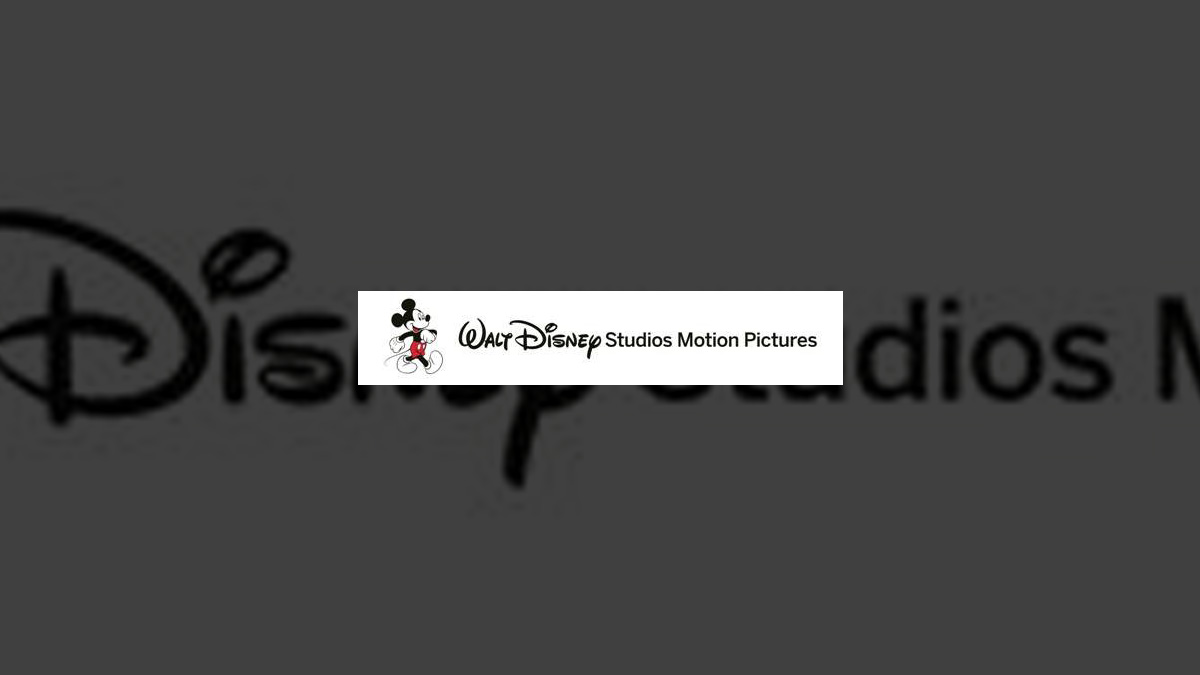 Burbank, Calif. (May 30, 2013) Principal photography has begun on Walt Disney Pictures' "Million Dollar Arm," starring Jon Hamm. Directed by Craig Gillespie ("Lars and the Real Girl," "Fright Night"), the film is produced by Mark Ciardi and Gordon Gray, through their Mayhem Pictures, and Joe Roth, under his Roth Films banner, with Palak Patel and Kevin Halloran serving as executive producers. Tom McCarthy ("Win Win," "The Visitor") wrote the screenplay. The film also stars Bill Paxton ("Haywire," "Hatfields & McCoys"), Lake Bell ("What Happens in Vegas," "It's Complicated"), Suraj Sharma ("Life of Pi"), Aasif Mandvi ("The Daily Show," "Margin Call"), Madhur Mittal ("Slumdog Millionaire"), Pitobash ("Three Idiots," "Shanghai") and Academy Award®-winner Alan Arkin. A.R. Rahman ("127 Hours," "Slumdog Millionaire") is scoring the film. "Million Dollar Arm" will shoot on locations in India, Georgia and Los Angeles.
Based on a true story, Disney's "Million Dollar Arm" follows JB Bernstein, a once-successful sports agent who now finds himself edged out by bigger, slicker competitors. He and his partner Aash (Aasif Mandvi) will have to close their business down for good if JB doesn't come up with something fast. Late one night, while watching cricket being played in India on TV, JB comes up with an idea so radical it just might work. Why not go to there and find the next baseball pitching sensation? Setting off for Mumbai with nothing but a gifted but cantankerous scout (Alan Arkin) in tow, JB stages a televised, nationwide competition called "Million Dollar Arm" where 40,000 hopefuls compete before two 18-year-old finalists, Rinku and Dinesh (Suraj Sharma, Madhur Mittal), emerge as winners. JB brings them back to the United States to train with legendary pitching coach Tom House (Bill Paxton). The goal: get the boys signed to a major league team.
Not only is the game itself difficult to master, but life in the U.S. with a committed bachelor makes things even more complicated-for all of them. While Rinku and Dinesh learn the finer points of baseball and American culture, they in turn teach JB the true meaning of teamwork and commitment. Ultimately, what began as a purely commercial venture becomes something more and leads JB to find the one thing he was never looking for at all-a family.
The producing team of Mark Ciardi and Gordon Gray, producers of such notable sports movies as "Secretariat," "Miracle" and "The Rookie," joins forces with veteran producer Joe Roth ("Oz The Great and Powerful," "Snow White and the Huntsman," "Alice in Wonderland") to bring Disney's "Million Dollar Arm" to the screen.
Director Craig Gillespie gained widespread recognition with the critically acclaimed "Lars and the Real Girl," starring Oscar®-nominated Ryan Gosling. He also directed "Fright Night," starring Anton Yelchin, Colin Farrell, Christopher Mintz-Plasse, David Tennant, Imogen Poots, and Toni Collette. For television, Gillespie produced and directed the highly acclaimed Showtime series "United States of Tara." His direction of the pilot episode earned Toni Collette both an Emmy® Award and a Golden Globe® Award.
Golden Globe® winner Jon Hamm is perhaps best-known for his nuanced portrayal of high-powered, philandering advertising executive Don Draper on AMC's award-winning drama series "Mad Men." His previous film credits include "Friends with Kids," which he also produced; "Bridesmaids," "The Town," "Sucker Punch," "Howl," "Shrek Forever After," as the voice of "Brogan," "The Day the Earth Stood Still," "Ira & Abby," "Kissing Jessica Stein" and "We Were Soldiers." He recently completed HBO's "Clear History" with Larry David for director Greg Mottola and the BBC miniseries "A Young Doctor's Notebook," opposite Daniel Radcliffe, which he also executive produced.
Alan Arkin, one of the most respected artists of the stage and screen, won an Academy Award® for Best Supporting Actor for his performance in the 2006 hit "Little Miss Sunshine." For his role, Arkin also won an Independent Spirit Award and a BAFTA Award, and shared in a Screen Actors Guild (SAG) Award® for Outstanding Motion Picture Cast, in addition to receiving an individual SAG Award® nomination for Outstanding Performance by an Actor in a Supporting Role. Arkin most recently earned Oscar®, BAFTA and Golden Globe® Award nominations for his supporting performance in director Ben Affleck's Oscar®-winning Best Picture "Argo," which also won the BAFTA Award for Best Picture.
Talented, multi-faceted actor Bill Paxton has starred in many audience-pleasing hit films, including "Titanic," "Apollo 13," "Aliens" "Twister," "Mighty Joe Young," "Spy Kids, 2&3" and "Tombstone." He was recently seen in "The Colony," "Shanghai Calling" and "Haywire." On television, Paxton is well known for the series "Big Love," for which he was Golden Globe® nominated, and recently starred in the award-winning miniseries "Hatfields & McCoys" opposite Kevin Costner.
Lake Bell wrote, produced, starred in and directed her most recent film, "In A World…," which garnered Bell the Waldo Salt Screenwriting Award at Sundance this year. Bell was also seen at this year's Sundance Film Festival in the film "Black Rock," opening in May 2013, directed by Katie Aselton. Other film credits include, among others, "A Good Old Fashioned Orgy," Paramount's hit comedy "No Strings Attached," Nancy Meyer's "It's Complicated," "What Happens in Vegas" and "Pride and Glory."
Suraj Sharma won acclaim for his portrayal of Pi Patel in Ang Lee's acclaimed movie "Life of Pi." With no previous experience, Lee cast Sharma for the role of Pi, following an extensive, months-long search throughout India. For his work in "Life of Pi," Sharma earned a Critics' Choice nomination for Best Young Actor, an Empire Award nomination for Best Male Newcomer and won the Sierra Youth in Film Award from the Las Vegas Film Critics as well as the MTV Movie Award for Best Scared as Sh**t Performance, among others.
Aasif Mandvi, well known as a correspondent on "The Daily Show with Jon Stewart," is an accomplished actor who will next be seen in "The Internship," starring Vince Vaughn and Owen Wilson. Recent films include "Premium Rush," "Ruby Sparks" and "Margin Call."
Madhur Mittal is best known for his performance as Salim in the acclaimed film "Slumdog Millionaire," which won the Academy Award® for Best Picture of 2008 and for which he won the Screen Actors Guild Award® for Outstanding Performance by a Cast in a Motion Picture.
Pitobash is a Hindi film actor known for his roles in "I Am Kalam," "Shor in the City" and "Shanghai." At the age of 12, Pitobash was honored with the "National Balshree Award" from the president of India in the field of creative performance. He later went on to join Bollywood as an actor.
Disney's "Million Dollar Arm" is slated for a 2014 release.
Disney Will Bring D23: The Ultimate Disney Fan Event to Anaheim, California in August 2024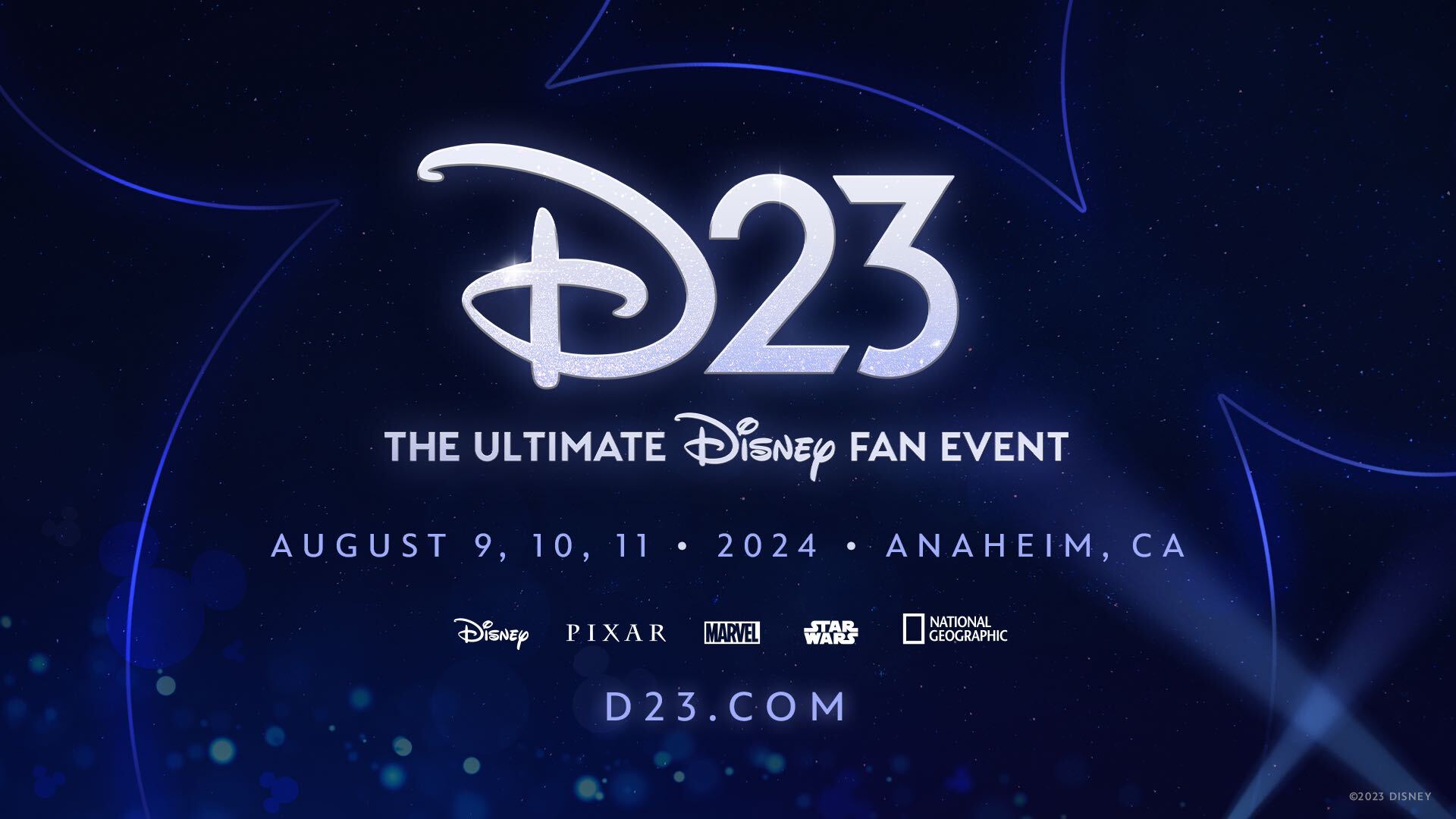 Expanded Disney Fan Experience Will Feature New and Exciting Events Across Multiple Locations, Including a D23 Takeover of the Happiest Place On Earth, Evening Entertainment at the Honda Center, D23 Day at Angel Stadium, and Much More
Fan Favorites Including Exhibits, Panels, Shows, and Shopping Will Dazzle Disney Enthusiasts at the Anaheim Convention Center
D23: The Ultimate Disney Fan Event is a one-of-a-kind fan experience like never before with spectacular shows, new venues, and multiple days of entertainment that will bring together the best of Disney, Pixar, Marvel, Star Wars, and more!
Highlightswill include:
Sunday, August 4: D23 Day at Angel Stadium, where D23 fans are invited to attend the Los Angeles Angels vs. New York Mets game.
Thursday, August 8: D23 kickoff celebration at Disneyland Resort.
Friday, August 9 – Sunday, August 11: Shopping, exhibits, panels, and presentations will take place at the Anaheim Convention Center during the day, with the fun extending into the evening at the Honda Center, the bigger home to marquee shows.
Tickets for D23: The Ultimate Disney Fan Event will go on sale in Spring 2024, with ticketing options to be announced later for access to the Anaheim Convention Center and the Honda Center. Admission for D23 Day at Angel Stadium and the D23 kickoff celebration at Disneyland Resort will be available as separate ticketed events. Additional details for D23: The Ultimate Disney Fan Event will be announced in early 2024.
You can get updates by staying connected to D23 via social media (@DisneyD23 on Facebook, Instagram, X), D23.com, and our weekly D23 FanFare email (sign up for free as a D23 General Member at JoinD23.com).
About D23
The name "D23" pays homage to the exciting journey that began in 1923 when Walt Disney opened his first studio in Hollywood. D23 is the first official club for fans in Disney's nearly 100-year history. It gives its members a greater connection to the entire world of Disney by placing them in the middle of the magic year-round through its quarterly publication, Disney twenty-three; the latest news and stories on D23.com; member-exclusive offers and discounts; the popular D23 Inside Disney podcast; and special experiences for D23 Members throughout the year.
Fans can join D23 at Gold Membership ($99.99/year), Gold Duo Membership ($129.99/year), and General Membership (complimentary) levels at D23.com. To keep up with all the latest D23 news and events, follow DisneyD23 on Facebook, Instagram, X, TikTok, and YouTube.
Star Wars Spoof: Space Robots in Outer Space Ep X: Battle for the Halcyon: The Last Starcruiser
Sure, Star Wars is cool and all. But let's not forget about that other multi-part sci-fi cinematic spectacular, "Space Robots in Outer Space." In fact, Hank Lonely (Hollywood's ultimate hyphenate — actor / producer / director / writer / guy who makes sure the Porto Potties are kept squeaky-clean) just announced that there'll soon be a 10th installment of this … Well, not exactly beloved. How about we say "admired from afar" instead? … series coming to a theater near you. In fact, here's the highly anticipated teaser trailer for that project. Which is supposed to be titled "Space Robots in Outer Space X — Battle for the Halycon: The Last Starcruiser."
Okay. Now the real story … In honor of Star Wars Day (i.e., May 4th. As in "May the Fourth Be With You"), Len Testa and I are sharing something that we produced with the help of all the nice folks who joined us last month aboard the Halycon.
We turned the Galactic Starcruiser as well as Black Spire Outpost into the backdrop for an affectionate send-up of all things Stars Wars. We hope that you (more importantly, the legal team at Lucasfilm) take this faux trailer in the spirit with which it was intended. Special thanks to Aaron Adams for so skillfully stitching all of this footage together. Also thanks to the team at Storybook Destinations, Touring Plans and the talented cast & crew aboard the "Star Wars: Galactic Starcruiser" for making this "Disney Dish" fan event so memorable.
Disney's New Trailer Reveals How Ralph & Vanellope Get to the Internet in "Ralph Breaks the Internet: Wreck-It Ralph 2"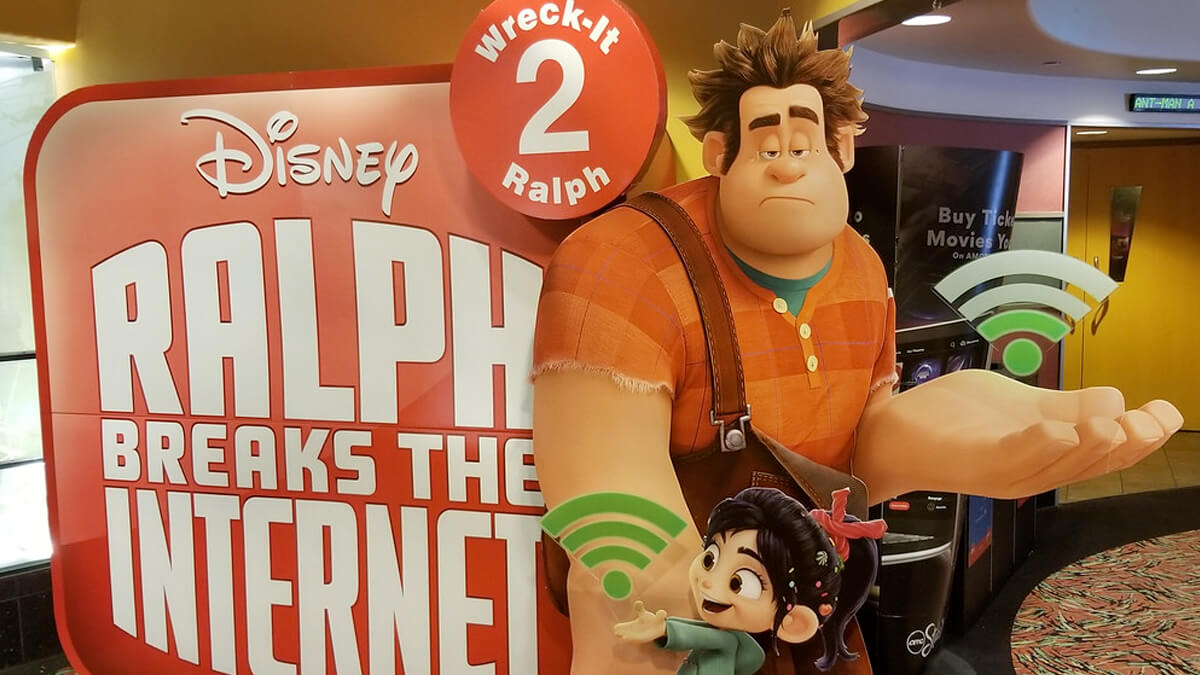 When "Wreck-It Ralph" opened on Nov. 2, 2012, it turned in the highest opening weekend ever for a Walt Disney Animation Studios film at the time of release. Now Disney is hoping Ralph will not only break the Internet but the 2018 Thanksgiving boxoffice records as well.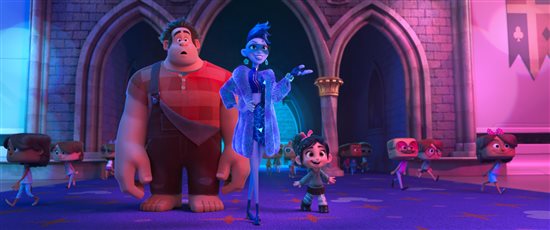 The film re-teams the original director, producer and co-writer behind "Wreck-It Ralph." The screenplay is currently being written by Phil Johnston and Pamela Ribon. Director Rich Moore, producer Clark Spencer, and co-writer Phil Johnston partnered with fellow director Byron Howard and co-writer/co-director Jared Bush to create the Academy Award®-winning blockbuster feature "Zootopia."
ROYAL REUNION – In "Ralph Breaks the Internet: Wreck It Ralph 2," Vanellope von Schweetz-along with her best friend Ralph-ventures into the uncharted world of the internet. When she finds herself surrounded by Disney princesses, she's surprised to learn that she actually has a lot in common with them. The scene, highlighted in a new trailer for the film (below), features several of the original princess voices, including Auli'i Cravalho ("Moana"), Kristen Bell (Anna in "Frozen"), Idina Menzel (Elsa in "Frozen"), Kelly MacDonald (Merida in "Brave"), Mandy Moore (Rapunzel in "Tangled"), Anika Noni Rose (Tiana in "The Princess and the Frog"), Ming-Na Wen ("Mulan"), Irene Bedard ("Pocahontas"), Linda Larkin (Jasmine in "Aladdin"), Paige O'Hara (Belle in "Beauty and the Beast") and Jodi Benson (Ariel in "The Little Mermaid"). Featuring Sarah Silverman as the voice of Vanellope, "Ralph Breaks the Internet: Wreck It Ralph 2" opens in theaters nationwide Nov. 21, 2018.