Disney's "The Lion King" Shatters Box Office Records in Dayton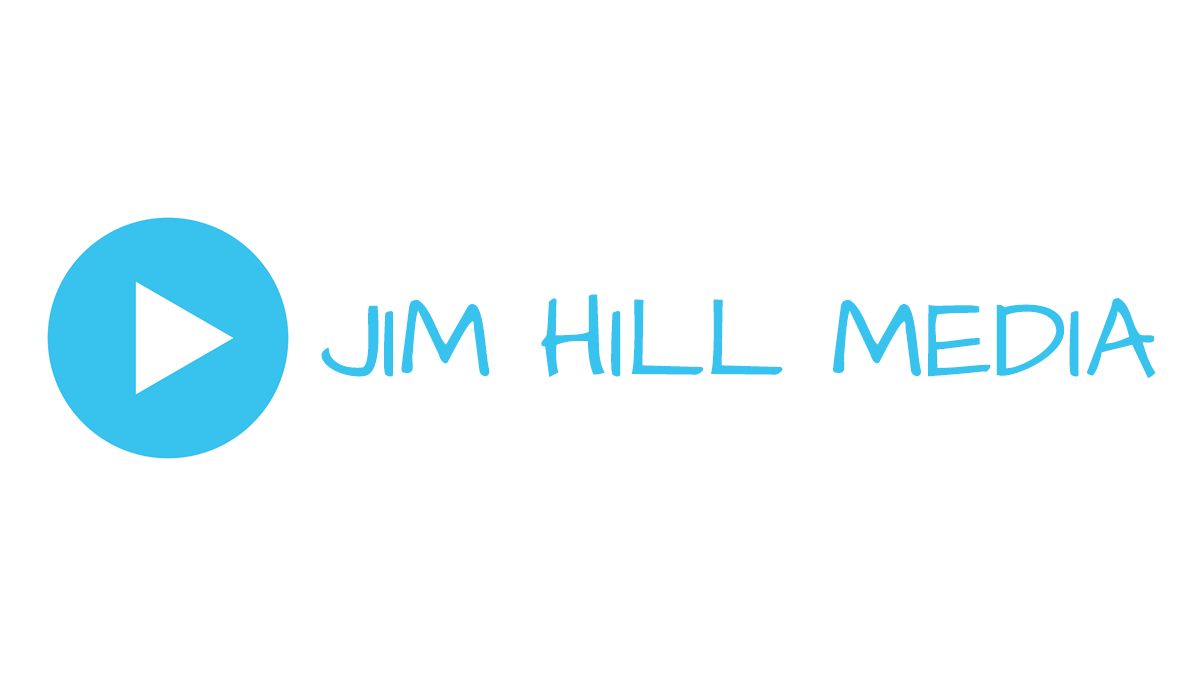 TOURING ENGAGEMENT IS
THE HIGHEST-GROSSING THEATRICAL PRODUCTION TO PLAY THE SCHUSTER CENTER
Dayton, OH (July
13, 2011) – Disney's THE LION KING set new
box office records during its four-week premiere engagement at the Benjamin
& Marion Schuster Performing Arts Center in Dayton. The sold-out engagement,
part of Victoria Theatre Association's Miami Valley & Good Samaritan
Hospitals Broadway Series, concluded on July 10 and grossed over $5.3 million at the box office and
entertained nearly 70,000 patrons during 32 performances (the previous record
was held by WICKED which grossed $4.5 million during 24 performances).
It
is estimated that THE LION KING
generated an $18 million economic benefit to Dayton from travel, hotels,
restaurants, parking and other businesses patronized by both theatergoers and
production staff. This figure is based
upon a Touring Broadway League report which states that on average, Broadway
tours contribute to the local metropolitan area's economy an economic impact 3.5
times the gross ticket sales.
"It was
truly a pleasure to present Disney's THE
LION KING to the Miami Valley community. The cast, crew and staff of
Disney's THE LION KING were a
delight to work with throughout the entire run," said Ken Neufeld, President
& CEO of Victoria Theatre Association and Arts Center Foundation. "Because
of THE LION KING's popularity, we have been able to provide a substantial
boost to Dayton's economy and downtown nightlife, not to mention reaching new
audiences and introducing new generations of theatre-goers to the performing
arts in our community."
"We are so proud to have shared
the experience of this groundbreaking production with audiences in Dayton, and
to have entertained so many first-time and regular theatergoers," said Jack
Eldon, Vice President, Domestic, Disney Theatrical Productions. "It is
incredible to reflect that in our ninth year of touring this theatrical
phenomenon, we are still doing huge business at the box office while visiting
new cities throughout North America. We are looking forward to continued
success in the coming years."
This North American National Tour has been seen by nearly 13
million theatergoers and grossed over $834 million to date. Enjoying its ninth year on the
road, THE LION KING continues to celebrate unparalleled achievements and
delight new audiences throughout North America. The current schedule is
listed below.
ABOUT THE LION KING
Now in its 14th year, THE LION KING remains ascendant,
continuing to reign as a cultural phenomenon and one of the most popular stage
musicals in the world. Since its 1997 Broadway premiere, 18
global productions have been seen by more than 55 million people, grossed over
$4.3 billion to date and have cumulatively run 83 years. Produced by Disney Theatrical Productions
(under the direction of Thomas Schumacher), THE LION KING is the seventh longest-running musical in Broadway
history and one of only five
productions in theatre history to play for ten years or more, both on Broadway
and in the West End. Translated into
seven different languages (Japanese, German, Korean, French, Dutch, Mandarin,
Spanish), the show has been performed in 14 different countries on five
continents. THE LION KING can currently be seen on Broadway (its flagship
production), on stages across North America, and in Las Vegas, London's West
End, Hamburg, Tokyo, Singapore and Sapporo.
In October, the first Spanish production will bow in Madrid.
THE LION KING won
six 1998 Tony® Awards: Best Musical,
Best Scenic Design (Richard Hudson), Best Costume Design (Julie Taymor), Best
Lighting Design (Donald Holder), Best Choreography (Garth Fagan) and Best
Direction of a Musical, making Taymor the
first woman in theatrical history bestowed with the honor. THE LION KING has also earned more
than 70 major arts awards including the 1998 NY Drama Critics Circle Award for
Best Musical, the 1999 Grammy® for Best Musical Show Album, the 1999 Evening
Standard Award for Theatrical Event of the Year and the 1999 Laurence Olivier
Awards for Best Choreography and Best Costume Design.
On stage,
Taymor's creative vision blends elements of African art and Broadway
artisanship to depict anthropomorphic animal characters. Taymor, along with designer Michael Curry, has created hundreds of
masks and puppets for THE LION KING.
The book has been adapted by Roger
Allers, who co-directed The Lion
King animated feature, and Irene
Mecchi, who co-wrote the film's screenplay. Other members of the creative team
include: Steve Canyon Kennedy (sound design), Michael Ward (hair and makeup design), John Stefaniuk (associate
director), Marey Griffith (associate choreographer), Clement Ishmael (music
supervisor). Anne Quart serves as
associate producer.
The Broadway score features Elton John and Tim Rice's music from The Lion King animated film along
with three new songs by John and
Rice; additional musical
material by South African Lebo M,
Mark Mancina, Jay Rifkin, Julie Taymor and Hans
Zimmer; and music from "Rhythm of the Pride Lands," an album
inspired by the original music in the film, written by Lebo M, Mark Mancina
and Hans Zimmer. The
resulting sound of THE LION KING is a fusion of Western popular music
and the distinctive sounds and rhythms of Africa, ranging from the Academy®
Award-winning song "Can You Feel The Love Tonight" to the haunting ballad
"Shadowland."
For more information worldwide
visit, LionKing.com
Disney Will Bring D23: The Ultimate Disney Fan Event to Anaheim, California in August 2024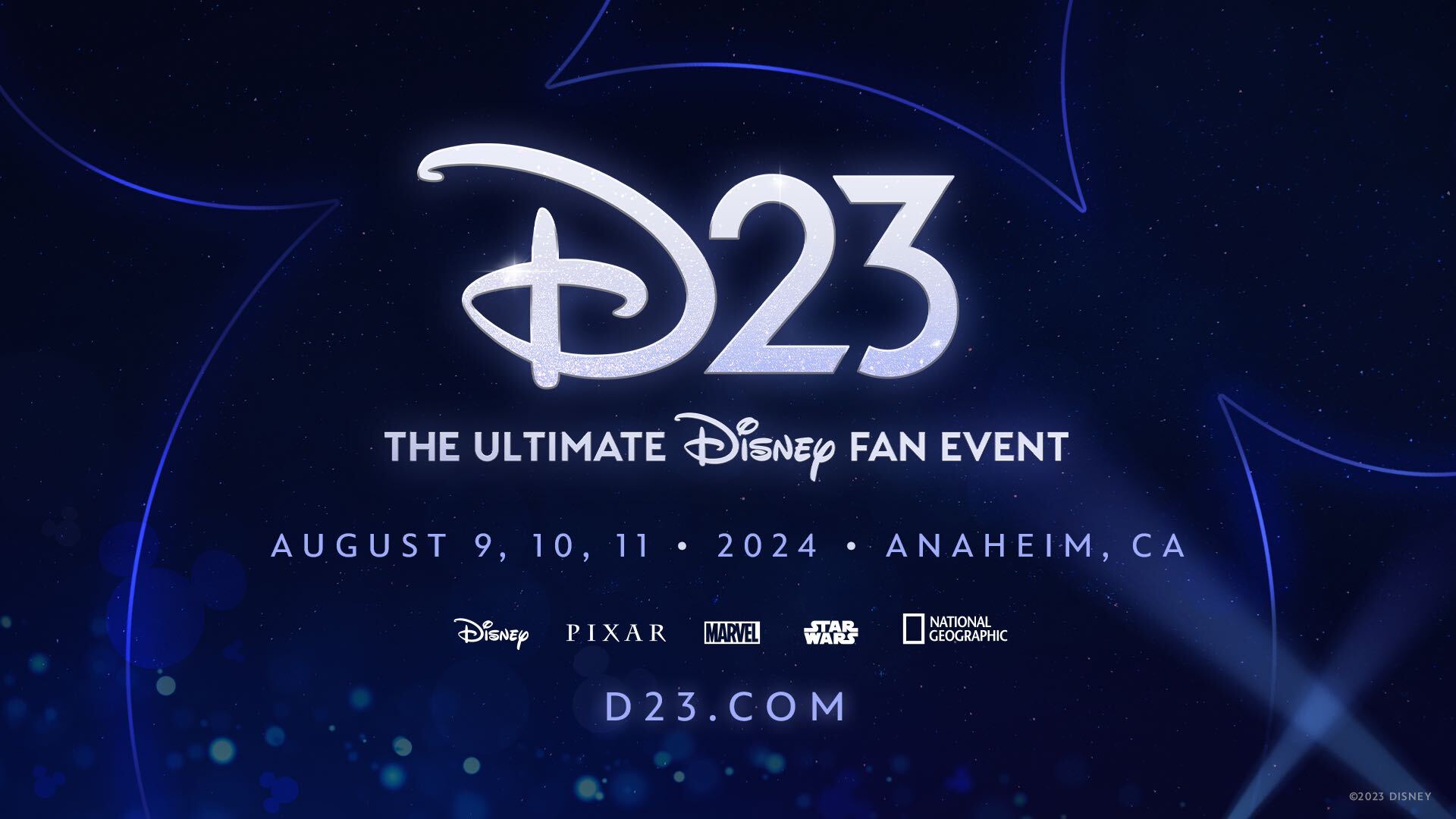 Expanded Disney Fan Experience Will Feature New and Exciting Events Across Multiple Locations, Including a D23 Takeover of the Happiest Place On Earth, Evening Entertainment at the Honda Center, D23 Day at Angel Stadium, and Much More
Fan Favorites Including Exhibits, Panels, Shows, and Shopping Will Dazzle Disney Enthusiasts at the Anaheim Convention Center
D23: The Ultimate Disney Fan Event is a one-of-a-kind fan experience like never before with spectacular shows, new venues, and multiple days of entertainment that will bring together the best of Disney, Pixar, Marvel, Star Wars, and more!
Highlightswill include:
Sunday, August 4: D23 Day at Angel Stadium, where D23 fans are invited to attend the Los Angeles Angels vs. New York Mets game.
Thursday, August 8: D23 kickoff celebration at Disneyland Resort.
Friday, August 9 – Sunday, August 11: Shopping, exhibits, panels, and presentations will take place at the Anaheim Convention Center during the day, with the fun extending into the evening at the Honda Center, the bigger home to marquee shows.
Tickets for D23: The Ultimate Disney Fan Event will go on sale in Spring 2024, with ticketing options to be announced later for access to the Anaheim Convention Center and the Honda Center. Admission for D23 Day at Angel Stadium and the D23 kickoff celebration at Disneyland Resort will be available as separate ticketed events. Additional details for D23: The Ultimate Disney Fan Event will be announced in early 2024.
You can get updates by staying connected to D23 via social media (@DisneyD23 on Facebook, Instagram, X), D23.com, and our weekly D23 FanFare email (sign up for free as a D23 General Member at JoinD23.com).
About D23
The name "D23" pays homage to the exciting journey that began in 1923 when Walt Disney opened his first studio in Hollywood. D23 is the first official club for fans in Disney's nearly 100-year history. It gives its members a greater connection to the entire world of Disney by placing them in the middle of the magic year-round through its quarterly publication, Disney twenty-three; the latest news and stories on D23.com; member-exclusive offers and discounts; the popular D23 Inside Disney podcast; and special experiences for D23 Members throughout the year.
Fans can join D23 at Gold Membership ($99.99/year), Gold Duo Membership ($129.99/year), and General Membership (complimentary) levels at D23.com. To keep up with all the latest D23 news and events, follow DisneyD23 on Facebook, Instagram, X, TikTok, and YouTube.
Star Wars Spoof: Space Robots in Outer Space Ep X: Battle for the Halcyon: The Last Starcruiser
Sure, Star Wars is cool and all. But let's not forget about that other multi-part sci-fi cinematic spectacular, "Space Robots in Outer Space." In fact, Hank Lonely (Hollywood's ultimate hyphenate — actor / producer / director / writer / guy who makes sure the Porto Potties are kept squeaky-clean) just announced that there'll soon be a 10th installment of this … Well, not exactly beloved. How about we say "admired from afar" instead? … series coming to a theater near you. In fact, here's the highly anticipated teaser trailer for that project. Which is supposed to be titled "Space Robots in Outer Space X — Battle for the Halycon: The Last Starcruiser."
Okay. Now the real story … In honor of Star Wars Day (i.e., May 4th. As in "May the Fourth Be With You"), Len Testa and I are sharing something that we produced with the help of all the nice folks who joined us last month aboard the Halycon.
We turned the Galactic Starcruiser as well as Black Spire Outpost into the backdrop for an affectionate send-up of all things Stars Wars. We hope that you (more importantly, the legal team at Lucasfilm) take this faux trailer in the spirit with which it was intended. Special thanks to Aaron Adams for so skillfully stitching all of this footage together. Also thanks to the team at Storybook Destinations, Touring Plans and the talented cast & crew aboard the "Star Wars: Galactic Starcruiser" for making this "Disney Dish" fan event so memorable.
Disney's New Trailer Reveals How Ralph & Vanellope Get to the Internet in "Ralph Breaks the Internet: Wreck-It Ralph 2"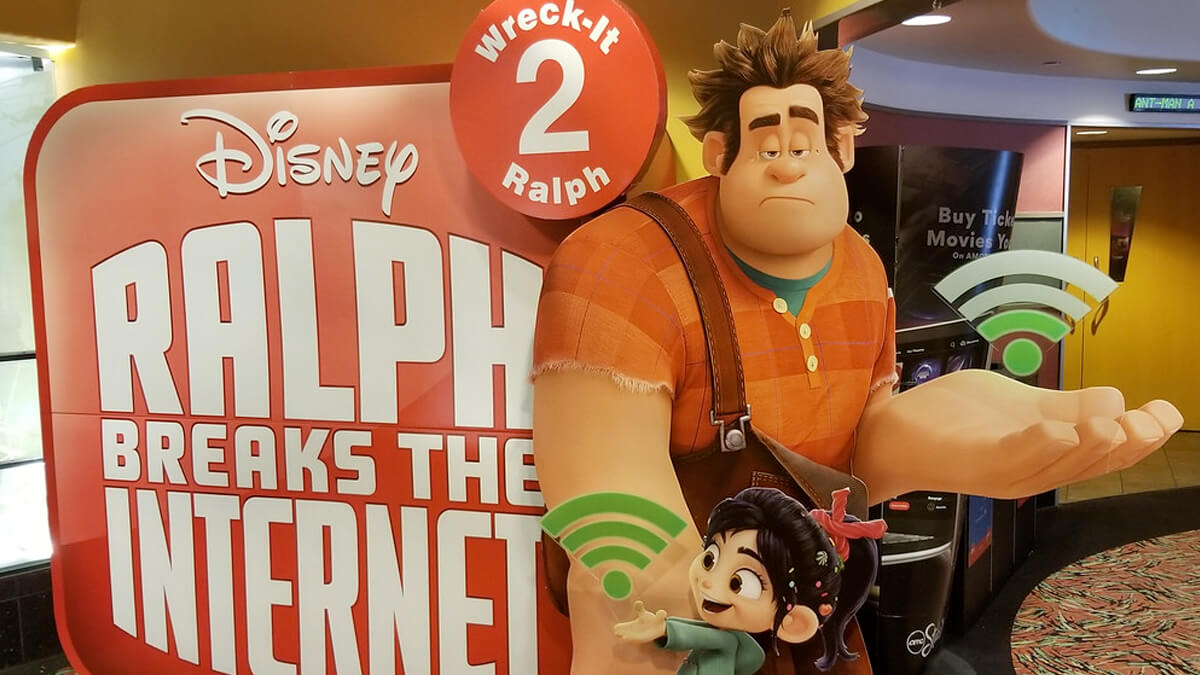 When "Wreck-It Ralph" opened on Nov. 2, 2012, it turned in the highest opening weekend ever for a Walt Disney Animation Studios film at the time of release. Now Disney is hoping Ralph will not only break the Internet but the 2018 Thanksgiving boxoffice records as well.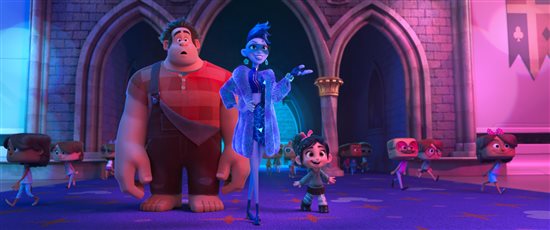 The film re-teams the original director, producer and co-writer behind "Wreck-It Ralph." The screenplay is currently being written by Phil Johnston and Pamela Ribon. Director Rich Moore, producer Clark Spencer, and co-writer Phil Johnston partnered with fellow director Byron Howard and co-writer/co-director Jared Bush to create the Academy Award®-winning blockbuster feature "Zootopia."
ROYAL REUNION – In "Ralph Breaks the Internet: Wreck It Ralph 2," Vanellope von Schweetz-along with her best friend Ralph-ventures into the uncharted world of the internet. When she finds herself surrounded by Disney princesses, she's surprised to learn that she actually has a lot in common with them. The scene, highlighted in a new trailer for the film (below), features several of the original princess voices, including Auli'i Cravalho ("Moana"), Kristen Bell (Anna in "Frozen"), Idina Menzel (Elsa in "Frozen"), Kelly MacDonald (Merida in "Brave"), Mandy Moore (Rapunzel in "Tangled"), Anika Noni Rose (Tiana in "The Princess and the Frog"), Ming-Na Wen ("Mulan"), Irene Bedard ("Pocahontas"), Linda Larkin (Jasmine in "Aladdin"), Paige O'Hara (Belle in "Beauty and the Beast") and Jodi Benson (Ariel in "The Little Mermaid"). Featuring Sarah Silverman as the voice of Vanellope, "Ralph Breaks the Internet: Wreck It Ralph 2" opens in theaters nationwide Nov. 21, 2018.