Disney's The Muppets – Meet new friends Gary, Walter & Mary, say hello to old friends Miss Piggy, Kermit, Fozzie, Gonzo and Animal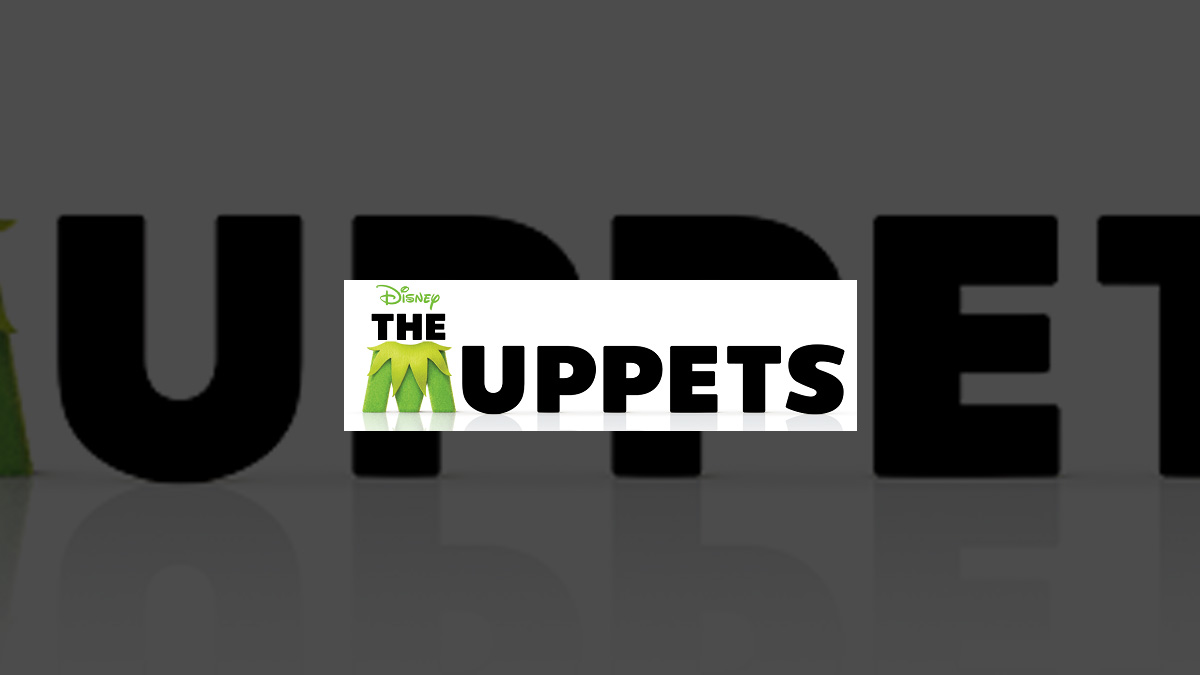 GARY (Jason Segel) is loyal to his brother Walter-the
two do everything together. "Gary is from Smalltown, USA," says Jason Segel (TV's "How I Met
Your Mother," "Forgetting Sarah Marshall"), a longtime Muppet fan who created
the role with himself in mind. "He's very naïve, sweet and innocent, and he's
very much in love with his girlfriend Mary. He's torn between his brother and
growing into a new phase of maturation where it's time to be with his
girlfriend. He's lived with his brother forever so that is his big struggle."
The plot thickens when the trio decides to take a vacation.
Says Segel, "The movie starts out with me and my brother Walter, whose wildest
fantasy is to meet the Muppets. My goal is to take a vacation to L.A. with my girlfriend Mary. So we all
come to L.A. and while taking a tour of Muppet Studios, which are now decrepit,
we find out that they're going to be torn down to drill for oil. So we have to
find Kermit, reunite the Muppets-who have disbanded because of professional
rivalries-and put on a show to raise enough money to save the studio."
Gary throws himself into the effort,
putting his relationship with Mary on the back burner-again. Will he ever be
able to grow up and embrace true love?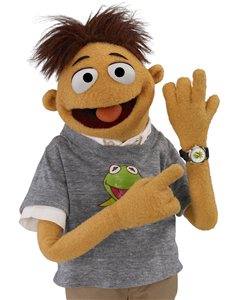 With his
Kermit t-shirt and watch, WALTER
(Walter) is a devoted fan of the Muppets. The lifelong resident of Smalltown, USA, dreams of meeting his heroes one
day, and feels that-just maybe-he belongs with them. So when brother Gary and
his girlfriend Mary plan a trip to Los Angeles, Walter joins them with hopes of
realizing his dream once and for all.
The role
marks the big-screen debut for Walter, and one seemingly written for him. "I
play Walter, the world's biggest Muppet fan," says the star, "which is a real
coincidence, since I happen to be the world's biggest Muppet fan and my name is
Walter. It's like I was made to play this part."
Walter
finds himself in the wrong place at the wrong time-or is it the right
time?-when he overhears evil oil baron Tex Richman discussing a plot to destroy
Muppet Studios. With the help of Gary and Mary, it's Walter who sets the plan
in motion to reunite the Muppets and save the studio. His pure-hearted
enthusiasm for all things Muppets just might save more than the studio, too.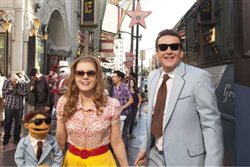 MARY (Amy Adams) is a valued shop teacher in Smalltown, USA-at least if the number of apples on
her desk are any indication. She is Gary's longtime girlfriend who often
finds herself playing third wheel to Gary and his brother Walter.
Mary
shares Gary and Walter's sweet, innocent disposition, but she's growing
weary of sharing her boyfriend with Walter. She can't help but hope for a
magical proposal during their Los Angeles
vacation, but her plans are derailed when news of Muppet Studios' pending
demise spur the trio into expressly non-marriage-proposal action.
Amy Adams ("The Fighter," "Julie & Julia") was called on
for the role-in a way that was impossible to miss, says the actress. "Jason and
Kermit sent me an invitation to be in Disney's "The Muppets"-they asked if I'd
read the script and consider the role of Mary. Kermit was a big part of my
decision. I don't like to tell Jason that 'cause he's a little sensitive that I
might be partial to Kermit, but I am."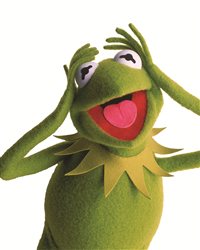 In Disney's
"The Muppets," KERMIT THE FROG (Kermit
the Frog) lives a quiet, solitary life. It's been a few years since the
Muppets last performed together and Kermit doesn't realize how much he misses
his friends until he's tracked down by Walter, Gary and Mary from Smalltown,
and convinced to reunite with the rest of the Muppets to save Muppet Studios.
Returning
to the role he made famous in six previous Muppet movies, "The Muppet Show" and
countless TV specials and internet videos, is Kermit the Frog. "I've played
other parts, like Bob Crachit in 'A Muppet Christmas Carol' and Captain
Smollett in 'Muppet Treasure Island,' says Kermit, "but I think me is my
favorite part."
The role is a bit of a departure for the frog known for his
unifying spirit and award-winning songs like "The Rainbow Connection." "The
movie is filled with comedy, music and adventure-like all the Muppet movies,"
says Kermit. "But I play quite a dramatic role. You see a side of me that maybe
you haven't see before-and I'm not just taking about new camera angles. Acting
wise, I really stretch to play me. One of my favorite moments is singing a
brand new original song called 'Pictures in my Head.' I walk through the halls
of a big mansion looking at portraits of my Muppet friends and missing those
guys. It was very emotional…and I think it will disprove critics who've said
'the frog can't emote.'"
Kermit, who's always the glue that holds the Muppets
together, has a big job in this movie, going head to head with Tex Richman-a
guy who's lost his laugh-to save the studio.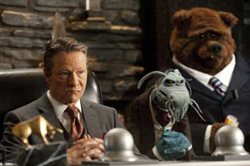 TEX RICHMAN (Chris Cooper) is a rich oil baron who's concocted a devious plan to
destroy Muppet Studios, presumably to dig for the oil he claims is underneath.
But the
truth, says Chris Cooper ("Adaptation," "The Bourne Identity"), who portrays
the villain, is that Tex has a personal vendetta against the Muppets. "He
blames the Muppets for a terrible event that happened to him at his 10th
birthday party," says Cooper. "He is unable to laugh and has vowed to destroy
the Muppets."
But Tex
Richman's inability to laugh doesn't stop him from taking part in other Muppet
antics. He may be cold-hearted and conniving, but this oil magnate has a few
secrets up his sleeve that are more fun than fiendish.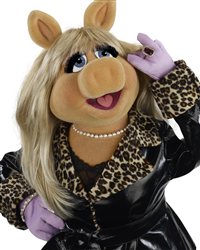 MISS PIGGY (Miss Piggy) showcases her diva attitude and big
personality in a new made-to-order gig in Disney's "The Muppets." As plus-size
editor of Vogue Paris, she shares her sublime fashion sensibilities with
readers worldwide… at least until Kermit shows up.
The Frog is
there, of course, as part of his mission to reunite all the Muppets to save
Muppet Studios from Tex Richman. But Miss Piggy can read between the lines: she
knows an invitation for love when she sees it. And really-how could she say no
to Kermie?
Playing the
role of Miss Piggy is none other than Miss Piggy ("Muppets from Space," TV's
"The Muppet Show"). "It's the role I was born to play," says the
internationally famous star. "Moi plays a high-powered, confident, charismatic,
gorgeous, scene-stealing star who saves the day and wins her frog's heart."
Her fans
would expect nothing less.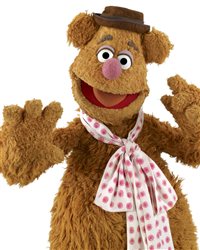 FOZZIE BEAR (Fozzie Bear) lives to make people laugh. So
during the Muppets' extended hiatus depicted in Disney's "The Muppets," the
stand-up comic bear was determined to keep his act and the spirit of the
Muppets alive-even if it meant joining up with a Reno casino tribute band called the
Moopets. Imitation is the sincerest form of flattery, and the Moopets may be
sincere, but they're also a little creepy.
"The
Moopets recreate great Muppet moments," says Fozzie Bear ("The Great Muppet
Caper," TV's "The Muppet Show"), who is back on the big screen as his namesake,
"at least that's what they told me we were doing. Could've fooled me."
Regardless
of who he shares the stage with, Fozzie will try anything to tickle the
audience's funny bones: gags, novelties, whoopee cushions, banana peels,
custard pies and recycled jokes that earn more winces than laughs-particularly
from his in-house hecklers, Statler and Waldorf (aka "those two old guys in the
balcony") In truth, Statler and Waldorf just might be the bear's biggest fans.
Though they'd never admit it, they may actually be happy to see Fozzie and the
Muppets reunited-and they might have to throw the bear a laugh or two this time
if it means saving Muppet Studios.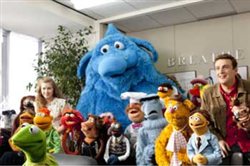 VERONICA (Rashida Jones) is a network executive called on by
the Muppets to air their studio-saving telethon. She's not easily swayed, and
it'll take a big-name star to seal the deal.
Actress
Rashida Jones ("The Social Network," TV's "The Office) portrays the
tough-as-nails woman to impress. "I play a hard-nosed, stressed-out TV
executive," says Jones, "but I am the only one who gives the Muppets the chance
to air their fundraising telethon. I definitely crack the whip, though, because
I'm scared of losing my job and I'm scared it's not going to be successful-I
yell at Kermit a lot."
It won't be easy, but
hopefully, Kermit can charm Veronica like he charms every woman, network exec
and diva pig he encounters.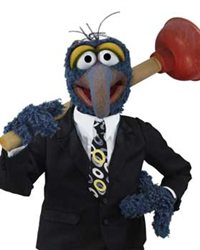 GONZO THE GREAT (The Great Gonzo) has been very busy since the Muppets
last performed. In Disney's "The Muppets," Kermit, Walter and the gang find
that Gonzo's career is down the drain-literally. "I play a plumbing magnate,"
says the daredevil who returns to the role he singlehandedly made famous. "In
this movie, we see what happens when I pursue plumbing-my original career
choice. Actually, show business and plumbing have a lot in common-especially
when it comes to clogs and snakes."
It takes
some convincing-and an increase in health insurance coverage-to get Gonzo back
on stage. Fortunately, Gonzo ("The Muppets Take Manhattan," TV's "The Muppet
Show"), a pioneer of all things weird, can't resist the temptation of the wild
and wacky stunts he performs to earn the eternal admiration (not to mention shock
and awe) of his audience-and one very special chicken named Camilla.
Gonzo's
stage act, which includes shooting himself from a cannon, balancing a piano on
his nose, or eating radial tires to classical music, will likely always end in
disaster-but that's the whole point!
ANIMAL (Animal), the ultimate rock n' roll
survivor, finally addresses a troublesome personality trait and finds himself
in an anger management program in Disney's "The Muppets." He's traded in his
drums for a flute and is struggling to redefine his identity. As if…
But fear
not, fans of the over-the-top, monosyllabic, appetite-with-legs drummer from
Dr. Teeth's Electric Mayhem Band. Once reunited with the Muppets, Animal's
incessant (yet innocent) pursuit of rock n' roll, food and women (not
necessarily in that order) returns. "Me like," says Animal ("Muppet Treasure
Island," TV's "The Muppet Show"). "Movie good."
Star Wars Spoof: Space Robots in Outer Space Ep X: Battle for the Halcyon: The Last Starcruiser
Sure, Star Wars is cool and all. But let's not forget about that other multi-part sci-fi cinematic spectacular, "Space Robots in Outer Space." In fact, Hank Lonely (Hollywood's ultimate hyphenate — actor / producer / director / writer / guy who makes sure the Porto Potties are kept squeaky-clean) just announced that there'll soon be a 10th installment of this … Well, not exactly beloved. How about we say "admired from afar" instead? … series coming to a theater near you. In fact, here's the highly anticipated teaser trailer for that project. Which is supposed to be titled "Space Robots in Outer Space X — Battle for the Halycon: The Last Starcruiser."
Okay. Now the real story … In honor of Star Wars Day (i.e., May 4th. As in "May the Fourth Be With You"), Len Testa and I are sharing something that we produced with the help of all the nice folks who joined us last month aboard the Halycon.
We turned the Galactic Starcruiser as well as Black Spire Outpost into the backdrop for an affectionate send-up of all things Stars Wars. We hope that you (more importantly, the legal team at Lucasfilm) take this faux trailer in the spirit with which it was intended. Special thanks to Aaron Adams for so skillfully stitching all of this footage together. Also thanks to the team at Storybook Destinations, Touring Plans and the talented cast & crew aboard the "Star Wars: Galactic Starcruiser" for making this "Disney Dish" fan event so memorable.
Disney's New Trailer Reveals How Ralph & Vanellope Get to the Internet in "Ralph Breaks the Internet: Wreck-It Ralph 2"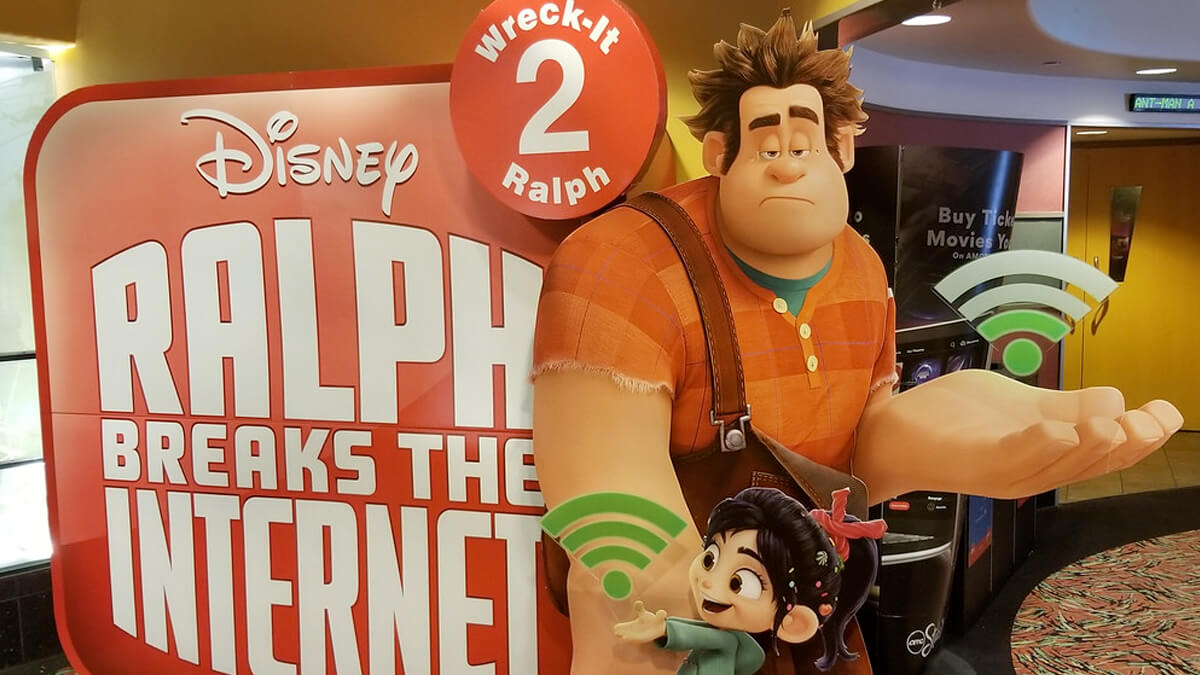 When "Wreck-It Ralph" opened on Nov. 2, 2012, it turned in the highest opening weekend ever for a Walt Disney Animation Studios film at the time of release. Now Disney is hoping Ralph will not only break the Internet but the 2018 Thanksgiving boxoffice records as well.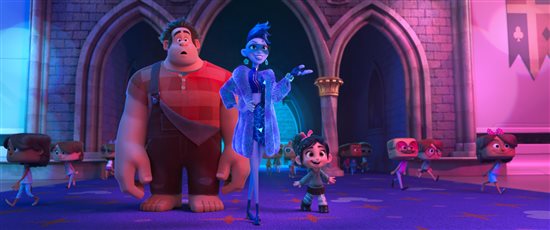 The film re-teams the original director, producer and co-writer behind "Wreck-It Ralph." The screenplay is currently being written by Phil Johnston and Pamela Ribon. Director Rich Moore, producer Clark Spencer, and co-writer Phil Johnston partnered with fellow director Byron Howard and co-writer/co-director Jared Bush to create the Academy Award®-winning blockbuster feature "Zootopia."
ROYAL REUNION – In "Ralph Breaks the Internet: Wreck It Ralph 2," Vanellope von Schweetz-along with her best friend Ralph-ventures into the uncharted world of the internet. When she finds herself surrounded by Disney princesses, she's surprised to learn that she actually has a lot in common with them. The scene, highlighted in a new trailer for the film (below), features several of the original princess voices, including Auli'i Cravalho ("Moana"), Kristen Bell (Anna in "Frozen"), Idina Menzel (Elsa in "Frozen"), Kelly MacDonald (Merida in "Brave"), Mandy Moore (Rapunzel in "Tangled"), Anika Noni Rose (Tiana in "The Princess and the Frog"), Ming-Na Wen ("Mulan"), Irene Bedard ("Pocahontas"), Linda Larkin (Jasmine in "Aladdin"), Paige O'Hara (Belle in "Beauty and the Beast") and Jodi Benson (Ariel in "The Little Mermaid"). Featuring Sarah Silverman as the voice of Vanellope, "Ralph Breaks the Internet: Wreck It Ralph 2" opens in theaters nationwide Nov. 21, 2018.
Marvel Fans: See Props, Costumes, New Games, Exclusive Content and More at Disney's D23 EXPO 2017 in Anaheim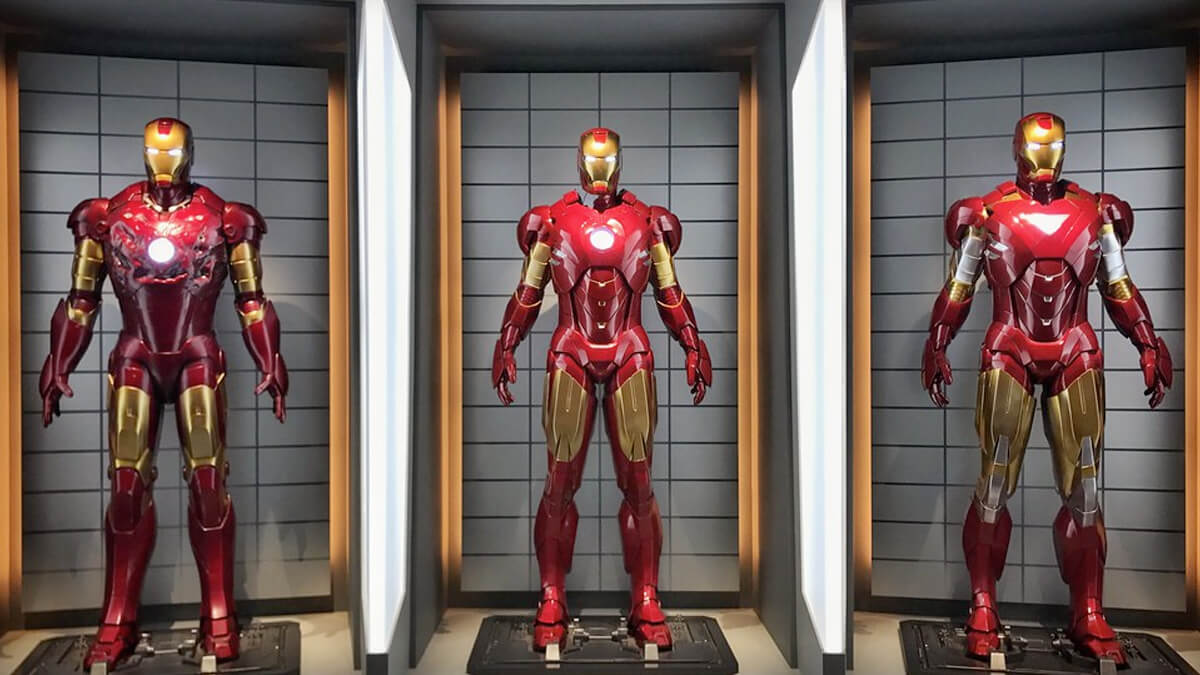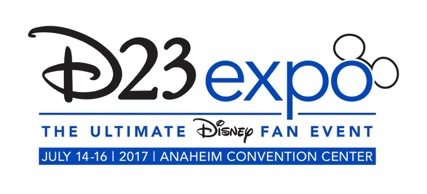 MARVEL ANNOUNCES EPIC EXPERIENCES FOR FANS AT DISNEY'S D23 EXPO 2017 IN ANAHEIM, JULY 14-16
BURBANK, Calif. (June 1, 2017) – Marvel will make its way to D23 Expo's show floor from July 14­-16 with an exciting look at its upcoming film titles in the Marvel Studios Pavilion, featuring an array of props and costumes from the Studios' upcoming slate, including Thor: Ragnarok, Black Panther, and more.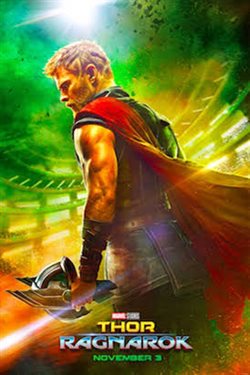 In Marvel Studios' Thor: Ragnarok, in theaters November 2017, Thor is imprisoned on the other side of the universe without his mighty hammer and finds himself in a race against time to get back to Asgard to stop Ragnarok-the destruction of his homeworld and the end of Asgardian civilization-at the hands of an all-powerful new threat, the ruthless Hela., played by Cate Blanchette.
But first he must survive the Grandmaster's gladiatorial contest that pits him against his former ally and fellow Avenger-the Incredible Hulk.
Fans will get an up-close look at the costumes and props from this highly anticipated movie as well as photo opportunities with exclusive set pieces from the film.
The incredible costumes from Black Panther will also be on display.
Black Panther follows the journey of T'Challa after the events of Marvel Studios' Captain America: Civil War,where he returns to the isolated, technologically advanced African nation of Wakanda to serve as his country's new leader.
In addition to the exciting props and costumes on display, Marvel Studios will host multiple giveaways and events within its pavilion space in Hall B.
Fans will get the chance to meet with Marvel Studios' filmmakers, development team, and talent. Exclusive artwork will be given away daily, along with other surprises. Details on talent appearances and special signings will be made available on the D23 Expo app.
Fans will also be able to enjoy all-new console and mobile Marvel Games, plus incredible exclusive content and announcements throughout the weekend!
For the first time at D23 Expo, guests will be able to get their hands on the hottest new console and mobile games featuring favorite Marvel Super Heroes, playing as the world-famous Avengers, Guardians of the Galaxy, Spider-Man, and more!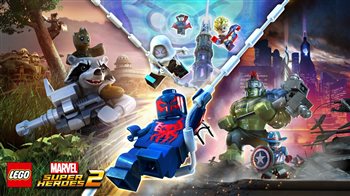 LEGO®Marvel Super Heroes 2 is an all-new, original adventure and sequel to the smash hit LEGO®Marvel Super Heroes.Bringing together iconic Marvel Super Heroes and Super Villains from different eras and realities, along with signature LEGO humor,the latest epic adventure from TT Games transports players into a cosmic battle across myriad Marvel locations ripped from time and space into the incredible open hub world of Chronopolis.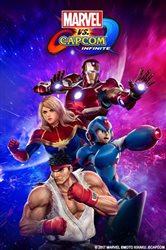 Adding to the infinite excitement of D23 Expo, Marvel vs. Capcom: Infinite will offer attendees hands-on opportunities with the next era of the highly revered action-fighting game series.
Marvel and Capcom universes collide like never before as iconic characters team up for action-packed player-versus-player combat.
Marvel vs. Capcom: Infinite features a variety of exciting and accessible single-player modes and rich multi-player content for new players and longtime fans alike and will be released on September 19, 2017, for PlayStation 4, Xbox One, and PC.
Gazillion will offer a chance to play Marvel Heroes Omega and win fantastic prizes.
Marvel Heroes Omega combines the core gameplay style of Action-RPGs and MMOs with an expansive library of heroes from the Marvel Universe. With thousands of hours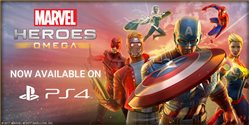 of character progression and rewards,Marvel Heroes Omegacomes packed with tons of replay value and a steady stream of new challenges with regular updates.
Netmarble is bringing its best to D23 Expo with MARVEL: Future Fight.
Featuring 120 Marvel Super Heroes to choose from, players create teams of their favorites to fight for their future. D23 Expo attendees can try their hand at saving the universe.
Marvel Puzzle Quest is where the best in match-3 puzzle gameplay meets Marvel's biggest Super Heroes and Super Villains in the most epic puzzle adventure game available on your phone, tablet, and PC.
Marvel Puzzle Questcombines favorite Marvel characters with deep RPG leveling, player-versus-player tournaments, Alliances, and much more. Guests can unleash their inner Super Hero and wage war against their enemies. Learn more atwww.marvelpuzzlequest.com.
Marvel will present incredible panels during D23 Expo, including the fan-favorite Cup o' Joe on Friday, July 14, at 1:15 p.m. in the D23 Expo Arena, featuring Chief Creative Officer of Marvel, Joe Quesada, in a no-holds-barred panel of everything Marvel!
That same day at 6 p.m. on Stage 28, Marvel Animation presents a surprise-filled panel of sneak peeks, special guests, exclusive footage, and big announcements about the future of Marvel Animation on Stage 28. Details will be available on the D23 Expo app.
Tickets for D23 Expo 2017 are available for $81 for one-day adult admission and $59 forchildren 3-9. Membersof D23: The Official Disney Fan Club can purchase tickets for $72 for a one-day adult admission and $53 for children 3-9. Multi-day tickets are also available.
For more information on tickets and D23 Expo 2017, visit D23Expo.com.