Don't Be A Scrooge- Holiday Tips!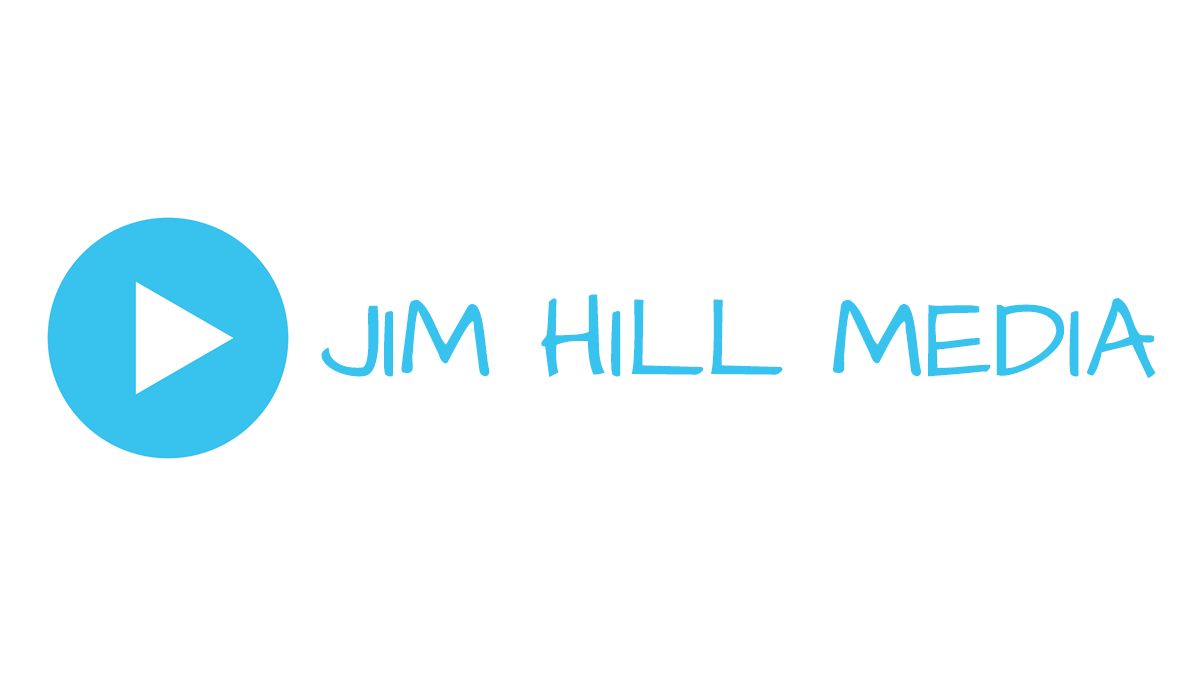 Don't Be a Scrooge!
In the midst of a sluggish economy, high unemployment rates and rising airfares, there's a reason so many people utter Charles Dickens' memorable line, "Bah, humbug!" at some point during the holiday season. However, with a little ingenuity-and planning-you can have a memorable celebration even if money is tight. We have numerous tips to help you spend wisely on gifts, entertaining and travel. Ebenezer Scrooge, be damned!
GIFT-GIVING GUIDANCE
This holiday season may be the time to set some new ground rules for gift-giving in your family. Don't worry. We're not suggesting the stockings go unstuffed, just that you be a bit more creative in bestowing meaningful gifts that won't leave you penniless. Robyn Spizman, the country's foremost gift-expert and author of Make It Memorable, shares eight wallet-friendly ideas:
Give from your heart. "Think about your attitude of gratitude and a kind deed someone did for you this past year. Express your thanks by writing a heartfelt note or poem or get creative and write an acrostic based on their name like Thank you Tony: T is for Terrific, O is for One of a Kind, N is for Nice and Y is for You…Terrific, One of a Kind, Nice – You!"
Gift a page turning gift! "Re-gift your favorite book. While you should avoid being a Scrooge and re-gifting things you don't want-what makes you think anyone else wants them-when it comes to a treasured book you loved reading, that's anti-Scrooge and approved. Add a bookmark or self-sticking notes throughout the book with little messages of what a novel friend or family member they are."
Give them a hand! "Give a gift that saves time and frustration. Grandma might love to sew, but threading those needles can be a Scrooge moment. Thread up a month's worth of needles for Grandma and just watch your gift sew up her affection. It will clearly keep her in stitches and put a smile on her face."
Think free and fabulous. "Give the age-old coupon that you personalize for an errand, from getting your best bud organized, driving carpool, pet-sitting, babysitting, to cake baking!"
Give mini wishes! "Consider filling a care package with their favorite chewing gum, free samples of higher-priced items, etc. Small gifts can be a big way of giving a variety of your favorite things, such as new products to try. You can include some coupons from the newspaper or stores to save them time, money and energy!"
Give a do-together gift. "Choose something for a friend that you two can do together, such as tickets for a friend or a mani and pedi."
Share a recipe. "Give a favorite recipe and the ingredients and maybe even a lesson in cake baking. Bring everything with you, stir up some fun and voila! You've made dessert for them."
Consider freezer pleasers. "Fill up a friend or family member's freezer with casseroles, home-baked goodies and anything destined to freeze and then please! It's such a thoughtful gift that's certain to warm up even a Scrooge's cold heart!"
ENTERTAINING WITH EASE
If you are responsible for hosting your family's extended Christmas Eve dinner, or you just can't give up the annual holiday bash you always throw, do not worry. The party can still be a smashing success even on a smaller budget. Los Angeles caterer Kate Paul of Food Ink believes a fabulous party is all in the details. Here are her top ten tips:
"Easy floral décor for the table: do one type of flower so that there is no time-consuming arranging that might make you tear your hair out! Mismatched mason jars or small juice bottles (Italian fruit juice bottles are the best for a designer look) filled with one bloom-and underlit by tealights-is an easy, ten-minute design."
"Place candles outside the doorway, perhaps even up the path, to greet guests and let them know that you are happy to see them."
"Don't forget hand towels, a candle and a small bud vase filled with fragrant flowers in the bathroom. These three things will make all the difference and guests will feel like they are at a high-end restaurant!"
"Always offer a cheese platter, which you can set up the night before. Add crackers and berries just before the party starts. That way if guests turn up early (someone always does) they will have something to eat."
"In this challenging economy, think about potlucks with your friends so that you can all see each other without huge expenses falling to one person. Perhaps designate a theme and ask people to bring along a dish of their choice that fits the theme. You designate appetizer, salad, vegetable, side, dessert, etc., or just serve all heavy appetizers!"
"Don't be overly ambitious with the menu. It is better to offer the best-tasting four appetizers EVER than try to replicate that French Laundry Chef's Table Experience. Good as you are, you won't relax!"
"Take one day to visit your local gourmet stores to see what new appetizers and prepared foods they have in stock. That way you can pre-plan food that can be oven easy if you don't have it in you to cook every element."
"Ask your local liquor store if they will supply you with alcohol on a sale/return basis. You send back unused and unopened bottles so you only pay what is consumed and don't have any leftovers that cost you money."
"Set up a proper bar, even if you're only serving beer and wine. Put wine in a wine cooler, line glasses up on trays, and be sure to have the extras like sliced citrus for water, a bottle opener and a small garbage can nearby for trash."
"Take the time to introduce your guests to each other, note what each may have in common or how you know them, and make sure that no one is left without a glass in their hand."
TRAVEL TIPS
One of the most stressful things about the holidays is travel: from packing to security lines, crowded flights to inevitable delays. Add to that the fact that airfares are on the rise again this year and it's hard to get too excited about leaving town. Fortunately, expert Peter Greenberg, CBS News Travel Editor and author of "Tough Times, Great Travels," has lots of good advice for surviving the season:
"I'm a contrarian traveler, so my advice is this: it's best to travel when everyone else ISN'T," says Greenberg. "That means not hitting the road the Wednesday before or the Sunday after Thanksgiving, and definitely not the day before Christmas. But guess what? Winter does provide two great opportunities to travel when there are no crowds: the week AFTER Thanksgiving and just after New Year's. Those are known as the dead weeks in travel, which means great deals, no crowds, and best of all, no traffic."
Use the Internet to your advantage, advises Greenberg on his website, PeterGreenberg.com. "Sign up for fare alerts for your specific city so you'll be notified if and when the price goes down. Specific airlines have them, as do resources like Farecompare.com and AirfareWatchdog.com. Also, take a look at Bing Travel's Farecast alert which tells you with reasonable confidence whether prices will go up, down, or stay flat."
If you have the time, connect. "Look for connecting flights rather than non-stops for better deals," he says. "But make sure the layover is at least an hour. If you miss a connection due to a delay, it will be difficult to get on another flight."
"Last, but not least, on short trips, remember the most economical alternative is to skip the planes altogether and opt for a bus or train," says Greenberg. "Prices around the holidays remain relatively stable, whether you're traveling before, on or during Thanksgiving and Christmas Day. Not all reservations are guaranteed, so arrive early to avoid being bumped."
DISNEY'S A CHRISTMAS CAROL BLU-RAY COMBO PACK AND DVD AVAILABLE NOVEMBER 16TH
Disney's New Trailer Reveals How Ralph & Vanellope Get to the Internet in "Ralph Breaks the Internet: Wreck-It Ralph 2"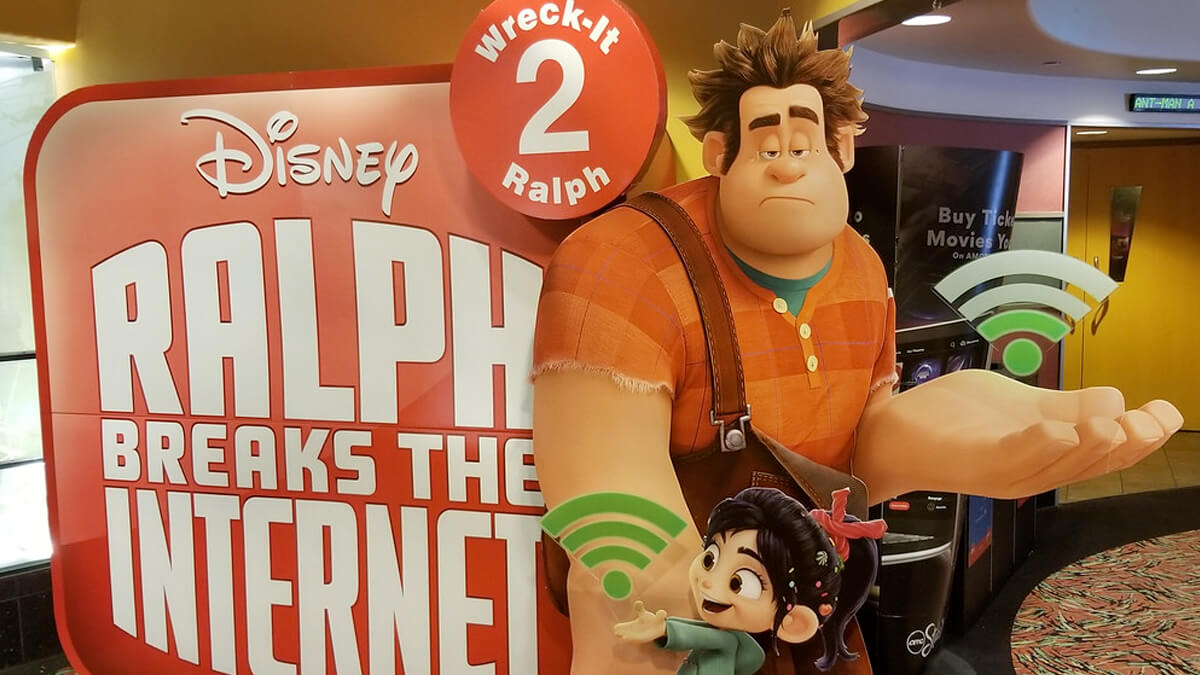 When "Wreck-It Ralph" opened on Nov. 2, 2012, it turned in the highest opening weekend ever for a Walt Disney Animation Studios film at the time of release. Now Disney is hoping Ralph will not only break the Internet but the 2018 Thanksgiving boxoffice records as well.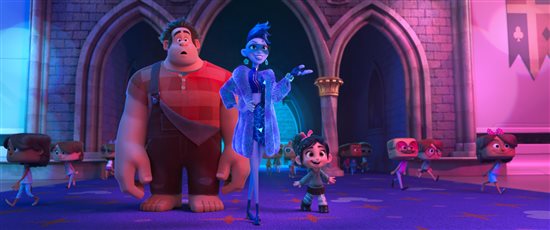 The film re-teams the original director, producer and co-writer behind "Wreck-It Ralph." The screenplay is currently being written by Phil Johnston and Pamela Ribon. Director Rich Moore, producer Clark Spencer, and co-writer Phil Johnston partnered with fellow director Byron Howard and co-writer/co-director Jared Bush to create the Academy Award®-winning blockbuster feature "Zootopia."
ROYAL REUNION – In "Ralph Breaks the Internet: Wreck It Ralph 2," Vanellope von Schweetz-along with her best friend Ralph-ventures into the uncharted world of the internet. When she finds herself surrounded by Disney princesses, she's surprised to learn that she actually has a lot in common with them. The scene, highlighted in a new trailer for the film (below), features several of the original princess voices, including Auli'i Cravalho ("Moana"), Kristen Bell (Anna in "Frozen"), Idina Menzel (Elsa in "Frozen"), Kelly MacDonald (Merida in "Brave"), Mandy Moore (Rapunzel in "Tangled"), Anika Noni Rose (Tiana in "The Princess and the Frog"), Ming-Na Wen ("Mulan"), Irene Bedard ("Pocahontas"), Linda Larkin (Jasmine in "Aladdin"), Paige O'Hara (Belle in "Beauty and the Beast") and Jodi Benson (Ariel in "The Little Mermaid"). Featuring Sarah Silverman as the voice of Vanellope, "Ralph Breaks the Internet: Wreck It Ralph 2" opens in theaters nationwide Nov. 21, 2018.
Marvel Fans: See Props, Costumes, New Games, Exclusive Content and More at Disney's D23 EXPO 2017 in Anaheim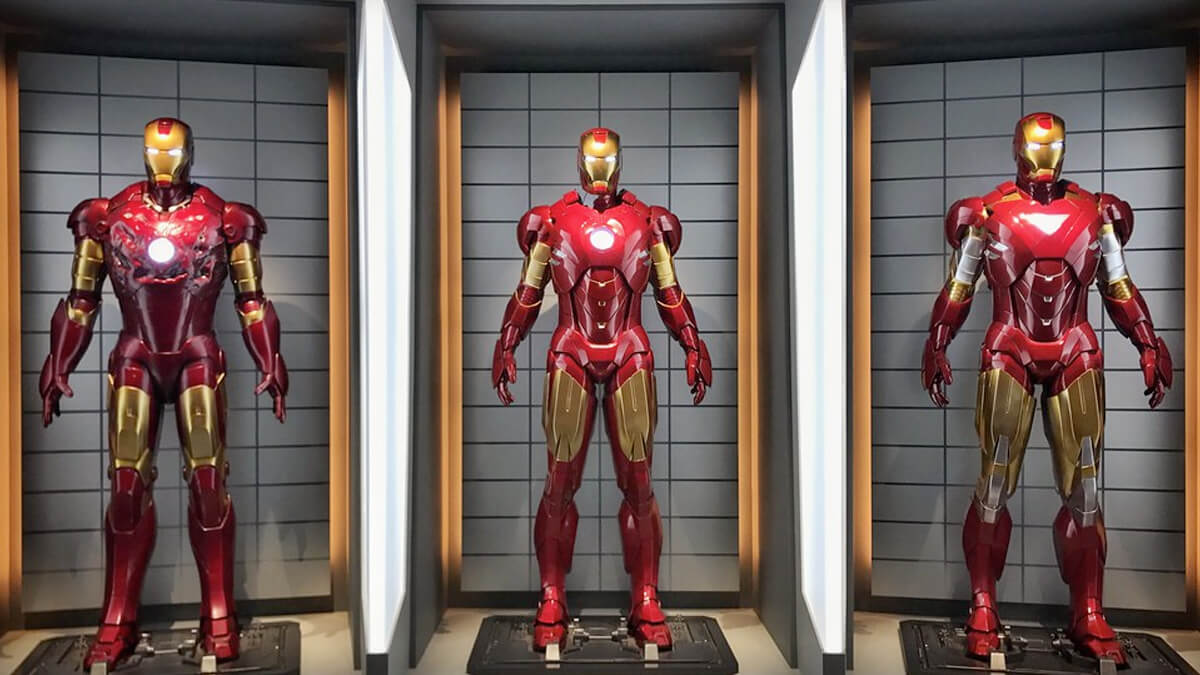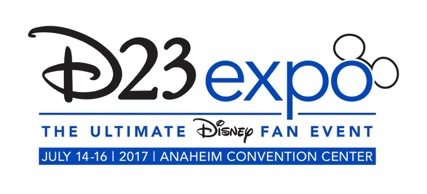 MARVEL ANNOUNCES EPIC EXPERIENCES FOR FANS AT DISNEY'S D23 EXPO 2017 IN ANAHEIM, JULY 14-16
BURBANK, Calif. (June 1, 2017) – Marvel will make its way to D23 Expo's show floor from July 14­-16 with an exciting look at its upcoming film titles in the Marvel Studios Pavilion, featuring an array of props and costumes from the Studios' upcoming slate, including Thor: Ragnarok, Black Panther, and more.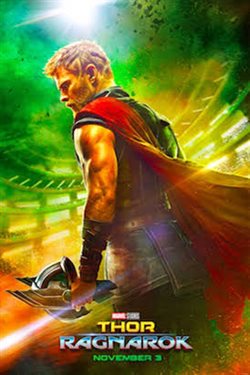 In Marvel Studios' Thor: Ragnarok, in theaters November 2017, Thor is imprisoned on the other side of the universe without his mighty hammer and finds himself in a race against time to get back to Asgard to stop Ragnarok-the destruction of his homeworld and the end of Asgardian civilization-at the hands of an all-powerful new threat, the ruthless Hela., played by Cate Blanchette.
But first he must survive the Grandmaster's gladiatorial contest that pits him against his former ally and fellow Avenger-the Incredible Hulk.
Fans will get an up-close look at the costumes and props from this highly anticipated movie as well as photo opportunities with exclusive set pieces from the film.
The incredible costumes from Black Panther will also be on display.
Black Panther follows the journey of T'Challa after the events of Marvel Studios' Captain America: Civil War,where he returns to the isolated, technologically advanced African nation of Wakanda to serve as his country's new leader.
In addition to the exciting props and costumes on display, Marvel Studios will host multiple giveaways and events within its pavilion space in Hall B.
Fans will get the chance to meet with Marvel Studios' filmmakers, development team, and talent. Exclusive artwork will be given away daily, along with other surprises. Details on talent appearances and special signings will be made available on the D23 Expo app.
Fans will also be able to enjoy all-new console and mobile Marvel Games, plus incredible exclusive content and announcements throughout the weekend!
For the first time at D23 Expo, guests will be able to get their hands on the hottest new console and mobile games featuring favorite Marvel Super Heroes, playing as the world-famous Avengers, Guardians of the Galaxy, Spider-Man, and more!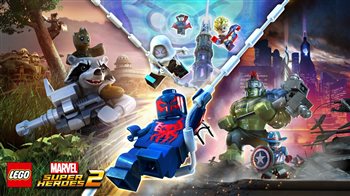 LEGO®Marvel Super Heroes 2 is an all-new, original adventure and sequel to the smash hit LEGO®Marvel Super Heroes.Bringing together iconic Marvel Super Heroes and Super Villains from different eras and realities, along with signature LEGO humor,the latest epic adventure from TT Games transports players into a cosmic battle across myriad Marvel locations ripped from time and space into the incredible open hub world of Chronopolis.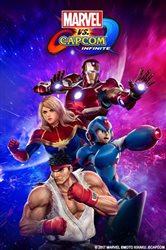 Adding to the infinite excitement of D23 Expo, Marvel vs. Capcom: Infinite will offer attendees hands-on opportunities with the next era of the highly revered action-fighting game series.
Marvel and Capcom universes collide like never before as iconic characters team up for action-packed player-versus-player combat.
Marvel vs. Capcom: Infinite features a variety of exciting and accessible single-player modes and rich multi-player content for new players and longtime fans alike and will be released on September 19, 2017, for PlayStation 4, Xbox One, and PC.
Gazillion will offer a chance to play Marvel Heroes Omega and win fantastic prizes.
Marvel Heroes Omega combines the core gameplay style of Action-RPGs and MMOs with an expansive library of heroes from the Marvel Universe. With thousands of hours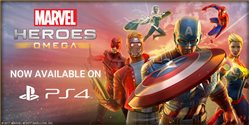 of character progression and rewards,Marvel Heroes Omegacomes packed with tons of replay value and a steady stream of new challenges with regular updates.
Netmarble is bringing its best to D23 Expo with MARVEL: Future Fight.
Featuring 120 Marvel Super Heroes to choose from, players create teams of their favorites to fight for their future. D23 Expo attendees can try their hand at saving the universe.
Marvel Puzzle Quest is where the best in match-3 puzzle gameplay meets Marvel's biggest Super Heroes and Super Villains in the most epic puzzle adventure game available on your phone, tablet, and PC.
Marvel Puzzle Questcombines favorite Marvel characters with deep RPG leveling, player-versus-player tournaments, Alliances, and much more. Guests can unleash their inner Super Hero and wage war against their enemies. Learn more atwww.marvelpuzzlequest.com.
Marvel will present incredible panels during D23 Expo, including the fan-favorite Cup o' Joe on Friday, July 14, at 1:15 p.m. in the D23 Expo Arena, featuring Chief Creative Officer of Marvel, Joe Quesada, in a no-holds-barred panel of everything Marvel!
That same day at 6 p.m. on Stage 28, Marvel Animation presents a surprise-filled panel of sneak peeks, special guests, exclusive footage, and big announcements about the future of Marvel Animation on Stage 28. Details will be available on the D23 Expo app.
Tickets for D23 Expo 2017 are available for $81 for one-day adult admission and $59 forchildren 3-9. Membersof D23: The Official Disney Fan Club can purchase tickets for $72 for a one-day adult admission and $53 for children 3-9. Multi-day tickets are also available.
For more information on tickets and D23 Expo 2017, visit D23Expo.com.
Shanghai To Host World Premiere Of Disney's "Pirates Of The Caribbean: Dead Men Tell No Tales"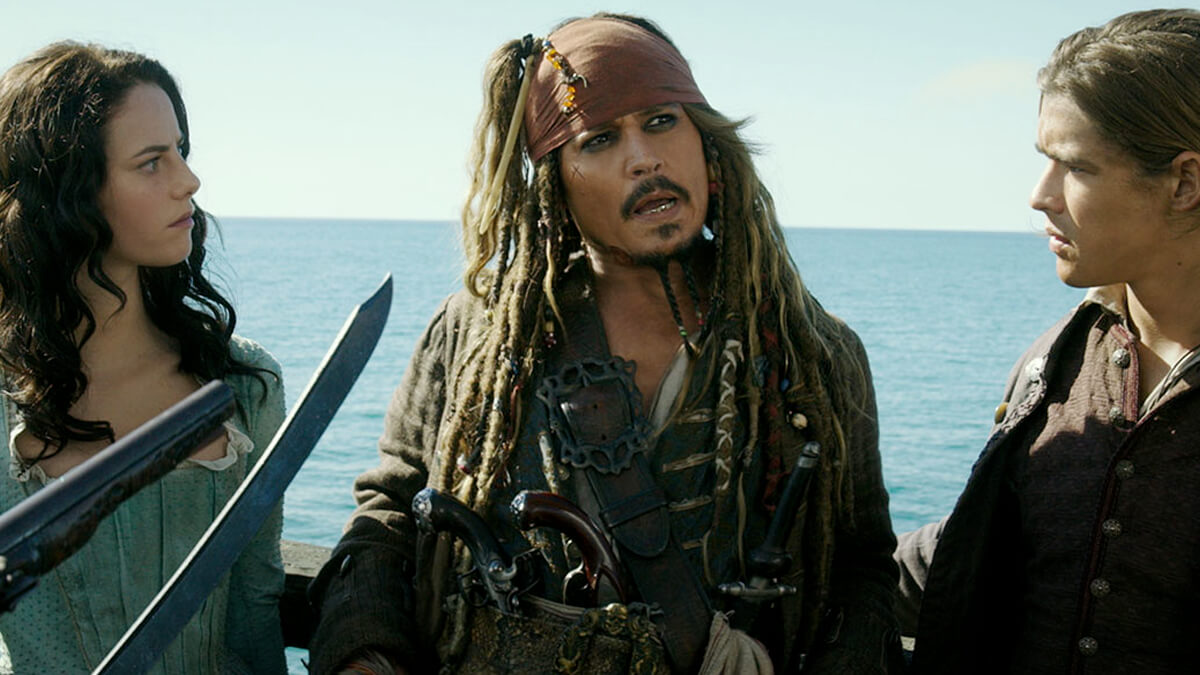 First-ever Mainland China Hollywood Movie World Premiere Will Take Place at Shanghai Disney Resort with an
All-star Lineup of Special Guests on May 11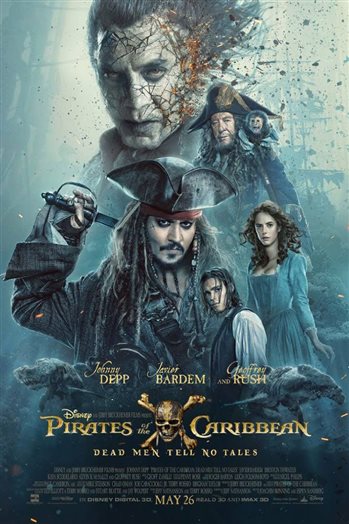 BURBANK, CALIF. (April 25, 2017)-Disney announced today that Disney/Jerry Bruckheimer Films' "Pirates of the Caribbean: Dead Men Tell No Tales" will have its World Premiere in Shanghai, China, at Shanghai Disney Resort on Thursday, May 11, marking the first time a Hollywood movie will premiere in Mainland China. Johnny Depp, Orlando Bloom, Geoffrey Rush, Javier Bardem, Brenton Thwaites, directors Joachim Rønning and Espen Sandberg, and producer Jerry Bruckheimer plan to attend the gala event.
The red-carpet event will take place in Disneytown at Shanghai Disney Resort. After the red carpet, the "Pirates of the Caribbean: Dead Men Tell No Tales" screening will be held in Walt Disney Grand Theatre at Disneytown. Shanghai Disney Resort is also home to Shanghai Disneyland, featuring Treasure Cove, the first pirate-themed land at a Disney park, inspired by the Pirates of the Caribbean franchise.
Premiere guests will enjoy a stunning presentation of the film in Dolby Vision laser projection and Dolby Atmos immersive audio provided by Dolby and delivered through QSC speakers and amplifiers with Q-SYS control at the Walt Disney Grand Theatre.
Samsung is the title sponsor of the World Premiere of "Pirates of the Caribbean: Dead Men Tell No Tales," which will be released on May 26 in China, day and date with its release in the U.S.
About the Movie:
Johnny Depp returns to the big screen as the iconic, swashbuckling anti-hero Jack Sparrow in the all-new "Pirates of the Caribbean: Dead Men Tell No Tales." The rip-roaring adventure finds down-on-his-luck Captain Jack feeling the winds of ill-fortune blowing strongly his way when deadly ghost sailors, led by the terrifying Captain Salazar (Javier Bardem), escape from the Devil's Triangle bent on killing every pirate at sea-notably Jack. Jack's only hope of survival lies in the legendary Trident of Poseidon, but to find it he must forge an uneasy alliance with Carina Smyth (Kaya Scodelario), a brilliant and beautiful astronomer, and Henry (Brenton Thwaites), a headstrong young sailor in the Royal Navy. At the helm of the Dying Gull, his pitifully small and shabby ship, Captain Jack seeks not only to reverse his recent spate of ill fortune, but to save his very life from the most formidable and malicious foe he has ever faced.
"Pirates of the Caribbean: Dead Men Tell No Tales" also stars Kevin R. McNally as Joshamee Gibbs, Golshifteh Farahani as the sea-witch Shansa, David Wenham as Scarfield, Stephen Graham as Scrum, Orlando Bloom as Will Turner, and Geoffrey Rush as Captain Hector Barbossa.
Joachim Rønning and Espen Sandberg are directing "Pirates of the Caribbean: Dead Men Tell No Tales" with Jerry Bruckheimer producing. The executive producers are Mike Stenson, Chad Oman, Joe Caracciolo, Jr., Terry Rossio and Brigham Taylor. The story is by Jeff Nathanson and Terry Rossio, and Jeff Nathanson wrote the screenplay. "Pirates of the Caribbean: Dead Men Tell No Tales" drops anchor in U.S. theaters on May 26, 2017.