"Forever Let Us Hold Our Banners High! High! High! High!"
Brian Ramsey of Surplus Kingdom introduces himself to the JHM audience and then explains how he wound up in the Disneyana, Theme Park, Hotel and Resort Surplus business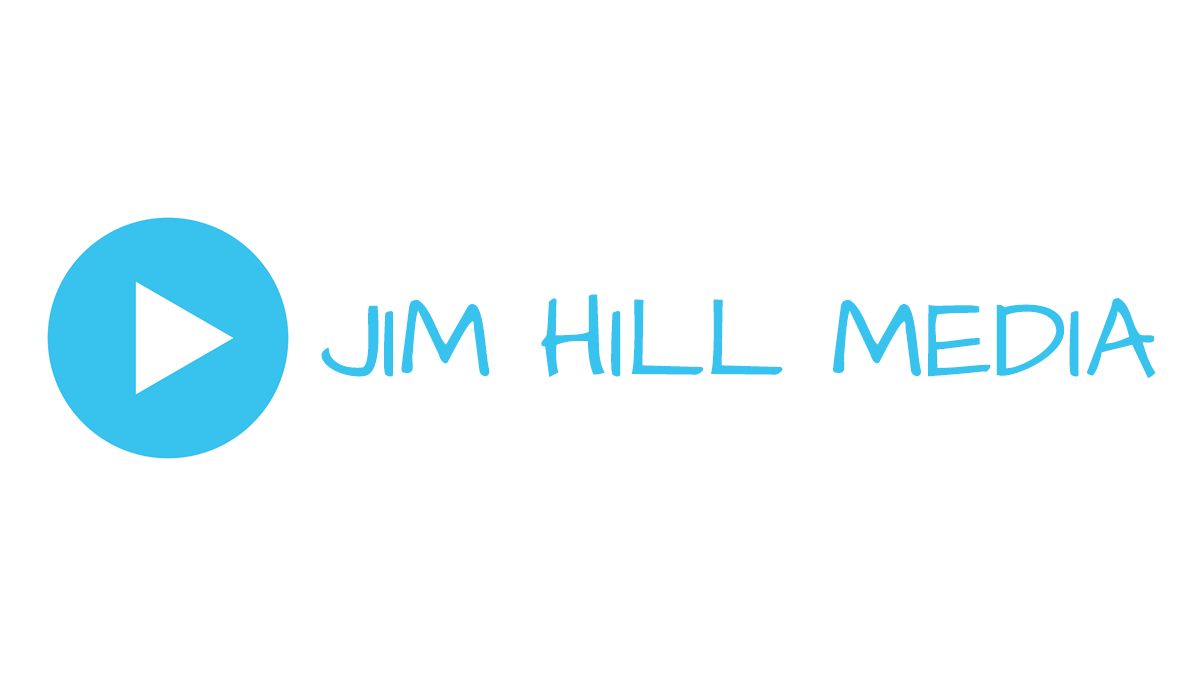 Notice anything different about JHM lately? Particularly in
that banner space toward the top of the page?
That's because JimHillMedia recently switched sponsors.
Where once Mouse Surplus held the top spot at this website, now Surplus Kingdom
rules the roost.
Confused yet? Wait. It gets worse. My name is Brian Ramsey.
And I'm the guy who used to own Mouse Surplus but who now owns & operates Surplus
Kingdom.
Copyright Disney. All Rights Reserved
So what happened there? Well, do you remember what happened
with Walt Disney and Oswald the Lucky Rabbit? It was a lot like that, actually.
Only instead of losing control of some cartoon bunny, I lost control of a Disney
collectibles business that I'd spent almost 10 years building up.
But that's okay. Because – as Walt once said:
"You may not realize it when it happens, but a kick in the teeth
may be the best thing in the world for you."
Copyright 1985 Walt Disney Productions. All Rights Reserved
And every hard lesson mistake that I learned from losing
control of Mouse Surplus, I've now applied toward Surplus Kingdom. Which I'm
determined to build into the No. 1 Disneyana, Theme Park, Hotel and Resort
Surplus business out there.
Of course, one of the advantages that I have over my
competition is … Well, I've actually been doing this for almost a decade now.
And in that time, I've gotten to do some pretty amazing things at the Disney Parks
& Resorts. Including:
Copyright 1964 Walt Disney Productions. All Rights Reserved
Visiting the Magic Kingdom after-hours to remove
fixtures from the Main Street Train Station & Tomorrowland's Timekeeper
attraction for resale.
Assisted in the liquidation of the prop department
at Walt Disney Studios.
Copyright 1985 Walt Disney Productions. All Rights Reserved
Okay. I know. There are people out there don't like and/or don't
understand what I do. They just hate the idea that The Walt Disney Company is a
business that – like every business out there – periodically sells off and/or
gets rid of things it no longer needs or wants.
But me? I kind of think of Surplus Kingdom like the Island
of Misfit Toys. And my goal is to try & find new homes for all the stuff
that Mickey no longer needs or wants. Plus make a buck or two.
And I gotta tell you, given that I'm a Disneyana collector
myself, it's sometime pretty tough to part with some of these items that I come
across.
Copyright 1985 Walt Disney Productions. All Rights Reserved
Take – for instance –
the images that I've used to illustrate today's article. They all come from
this series of laser discs that I recently purchased from Disney.
To be honest, there's a little bit of everything in this
pile of discs. The finale film (i.e. the fourth revised version of this
compilation of classic clips circa April of 1999) for "The Great Movie Ride."
Tokyo Disneyland's version of "Captain Eo." The pre-show & post-show loops
from Space Mountain (You know? Those short movies that used to play on the
overhead monitors as you walked through this Tomorrowland queue). Plus a disc
that used to be shown in DHS's Studio Showcase which explained how the special
effects in "Mary Poppins" & "20,000 Leagues Under The Sea" were produced.
So why did Disney let these truly cool little laser discs
go? A couple of reasons, actually.For
one thing, over the past several years, The Walt Disney Company has updated a
lot of the technology that it uses at its theme parks. Which means that – in most
cases – laser discs were replaced by digital files.
Copyright 1985 Walt Disney Productions. All Rights Reserved
And then … Again quoting from Walt:
"(Insert
the name of your favorite Disney theme park here) will never be complete. It
will continue to grow as long as there is imagination in the world."
Which means that the Mouse periodically changes out rides,
shows and attractions. Just so that the Guests always have something new to see
whenever they visit the Parks.
And that stuff that Disney casts off while it's freshening
up an attraction or remodeling a resort … Well, that's what I wind up with.
Which I then attempt to resell through Surplus Kingdom.
Copyright 1985 Walt Disney Productions. All Rights Reserved
Again, over the past 10 years of doing this sort of work at
the Walt Disney World & Disneyland Resort, I've witnessed some
pretty amazing things. Not to mention acquiring some pretty snazzy items for my
own personal Disneyana collection.
In the weeks & months ahead, I hope to share some of
these stories with you. Not to mention showcasing various items from my own
Disneyana collection. All with the hope that you might then be compelled to head
on over the Surplus Kingdom website to see "What Will You Find?"
But that can wait 'til my next JHM article. For now … I just
wanted to introduce myself as well as explain (for those of you who remember Brian
Ramsey from my old Mouse Surplus days) how I wound up over at Surplus Kingdom.
Copyright 1985 Walt Disney Productions. All Rights Reserved
Beyond that … It's a real banner day here at Surplus Kingdom.
K-E-Y ? Because we're thrilled to be the new sponsor of JimHillMedia's banner
space.
Disney Will Bring D23: The Ultimate Disney Fan Event to Anaheim, California in August 2024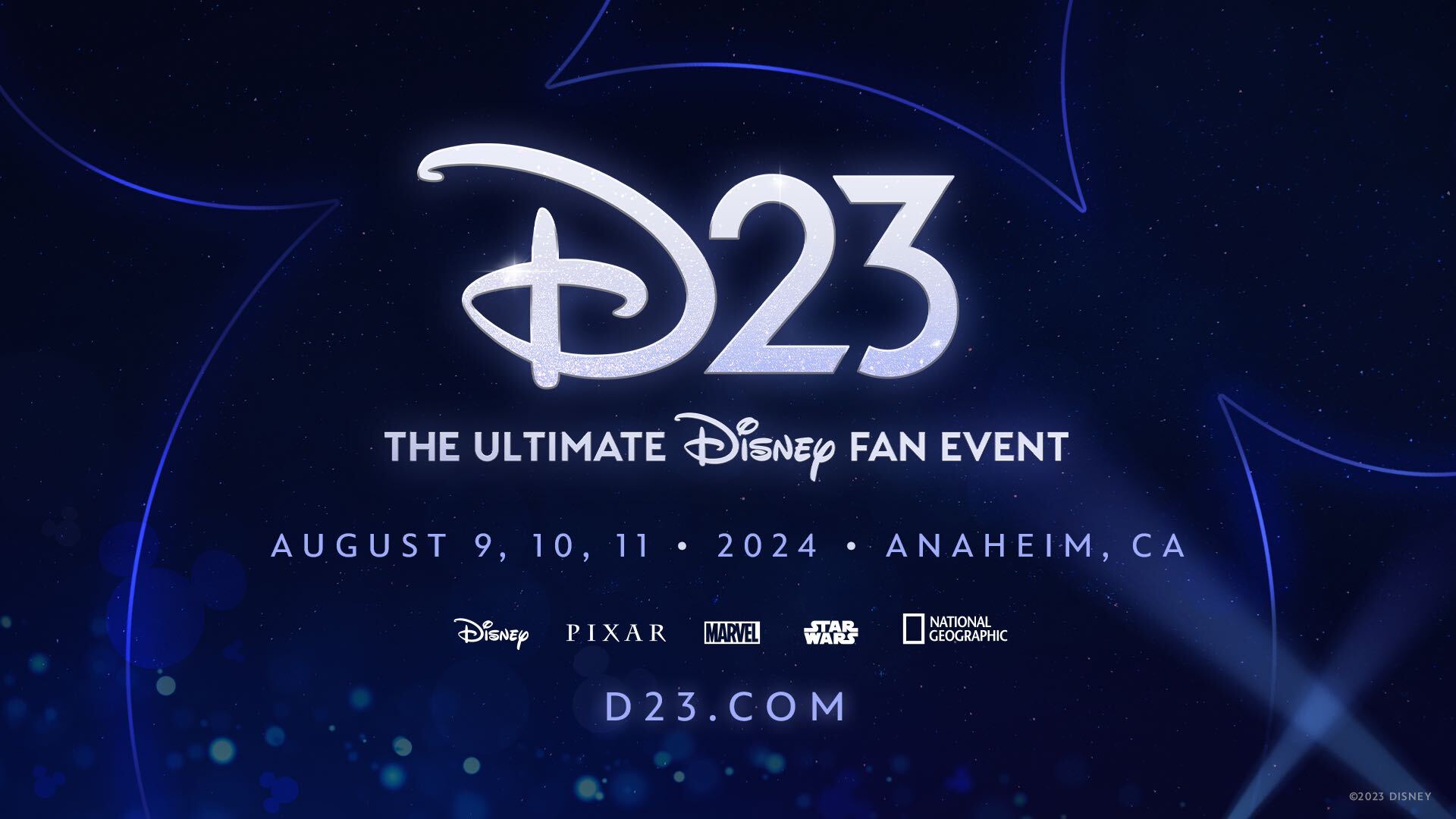 Expanded Disney Fan Experience Will Feature New and Exciting Events Across Multiple Locations, Including a D23 Takeover of the Happiest Place On Earth, Evening Entertainment at the Honda Center, D23 Day at Angel Stadium, and Much More
Fan Favorites Including Exhibits, Panels, Shows, and Shopping Will Dazzle Disney Enthusiasts at the Anaheim Convention Center
D23: The Ultimate Disney Fan Event is a one-of-a-kind fan experience like never before with spectacular shows, new venues, and multiple days of entertainment that will bring together the best of Disney, Pixar, Marvel, Star Wars, and more!
Highlightswill include:
Sunday, August 4: D23 Day at Angel Stadium, where D23 fans are invited to attend the Los Angeles Angels vs. New York Mets game.
Thursday, August 8: D23 kickoff celebration at Disneyland Resort.
Friday, August 9 – Sunday, August 11: Shopping, exhibits, panels, and presentations will take place at the Anaheim Convention Center during the day, with the fun extending into the evening at the Honda Center, the bigger home to marquee shows.
Tickets for D23: The Ultimate Disney Fan Event will go on sale in Spring 2024, with ticketing options to be announced later for access to the Anaheim Convention Center and the Honda Center. Admission for D23 Day at Angel Stadium and the D23 kickoff celebration at Disneyland Resort will be available as separate ticketed events. Additional details for D23: The Ultimate Disney Fan Event will be announced in early 2024.
You can get updates by staying connected to D23 via social media (@DisneyD23 on Facebook, Instagram, X), D23.com, and our weekly D23 FanFare email (sign up for free as a D23 General Member at JoinD23.com).
About D23
The name "D23" pays homage to the exciting journey that began in 1923 when Walt Disney opened his first studio in Hollywood. D23 is the first official club for fans in Disney's nearly 100-year history. It gives its members a greater connection to the entire world of Disney by placing them in the middle of the magic year-round through its quarterly publication, Disney twenty-three; the latest news and stories on D23.com; member-exclusive offers and discounts; the popular D23 Inside Disney podcast; and special experiences for D23 Members throughout the year.
Fans can join D23 at Gold Membership ($99.99/year), Gold Duo Membership ($129.99/year), and General Membership (complimentary) levels at D23.com. To keep up with all the latest D23 news and events, follow DisneyD23 on Facebook, Instagram, X, TikTok, and YouTube.
Star Wars Spoof: Space Robots in Outer Space Ep X: Battle for the Halcyon: The Last Starcruiser
Sure, Star Wars is cool and all. But let's not forget about that other multi-part sci-fi cinematic spectacular, "Space Robots in Outer Space." In fact, Hank Lonely (Hollywood's ultimate hyphenate — actor / producer / director / writer / guy who makes sure the Porto Potties are kept squeaky-clean) just announced that there'll soon be a 10th installment of this … Well, not exactly beloved. How about we say "admired from afar" instead? … series coming to a theater near you. In fact, here's the highly anticipated teaser trailer for that project. Which is supposed to be titled "Space Robots in Outer Space X — Battle for the Halycon: The Last Starcruiser."
Okay. Now the real story … In honor of Star Wars Day (i.e., May 4th. As in "May the Fourth Be With You"), Len Testa and I are sharing something that we produced with the help of all the nice folks who joined us last month aboard the Halycon.
We turned the Galactic Starcruiser as well as Black Spire Outpost into the backdrop for an affectionate send-up of all things Stars Wars. We hope that you (more importantly, the legal team at Lucasfilm) take this faux trailer in the spirit with which it was intended. Special thanks to Aaron Adams for so skillfully stitching all of this footage together. Also thanks to the team at Storybook Destinations, Touring Plans and the talented cast & crew aboard the "Star Wars: Galactic Starcruiser" for making this "Disney Dish" fan event so memorable.
Disney's New Trailer Reveals How Ralph & Vanellope Get to the Internet in "Ralph Breaks the Internet: Wreck-It Ralph 2"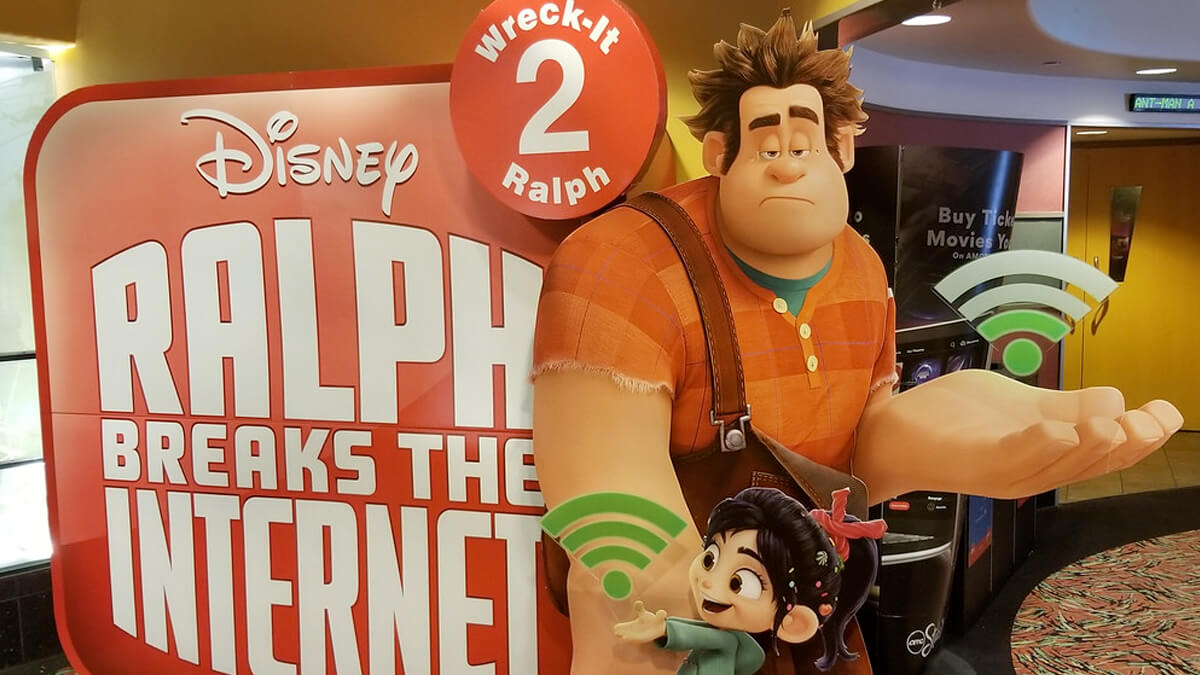 When "Wreck-It Ralph" opened on Nov. 2, 2012, it turned in the highest opening weekend ever for a Walt Disney Animation Studios film at the time of release. Now Disney is hoping Ralph will not only break the Internet but the 2018 Thanksgiving boxoffice records as well.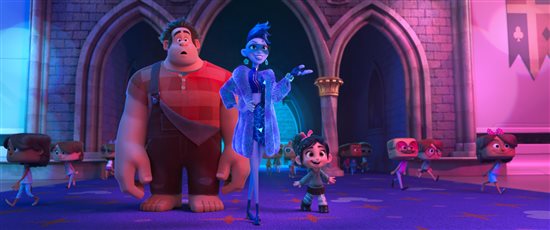 The film re-teams the original director, producer and co-writer behind "Wreck-It Ralph." The screenplay is currently being written by Phil Johnston and Pamela Ribon. Director Rich Moore, producer Clark Spencer, and co-writer Phil Johnston partnered with fellow director Byron Howard and co-writer/co-director Jared Bush to create the Academy Award®-winning blockbuster feature "Zootopia."
ROYAL REUNION – In "Ralph Breaks the Internet: Wreck It Ralph 2," Vanellope von Schweetz-along with her best friend Ralph-ventures into the uncharted world of the internet. When she finds herself surrounded by Disney princesses, she's surprised to learn that she actually has a lot in common with them. The scene, highlighted in a new trailer for the film (below), features several of the original princess voices, including Auli'i Cravalho ("Moana"), Kristen Bell (Anna in "Frozen"), Idina Menzel (Elsa in "Frozen"), Kelly MacDonald (Merida in "Brave"), Mandy Moore (Rapunzel in "Tangled"), Anika Noni Rose (Tiana in "The Princess and the Frog"), Ming-Na Wen ("Mulan"), Irene Bedard ("Pocahontas"), Linda Larkin (Jasmine in "Aladdin"), Paige O'Hara (Belle in "Beauty and the Beast") and Jodi Benson (Ariel in "The Little Mermaid"). Featuring Sarah Silverman as the voice of Vanellope, "Ralph Breaks the Internet: Wreck It Ralph 2" opens in theaters nationwide Nov. 21, 2018.