"I Am Number Four" 's stunt coordinator talks taking hits in Hollywood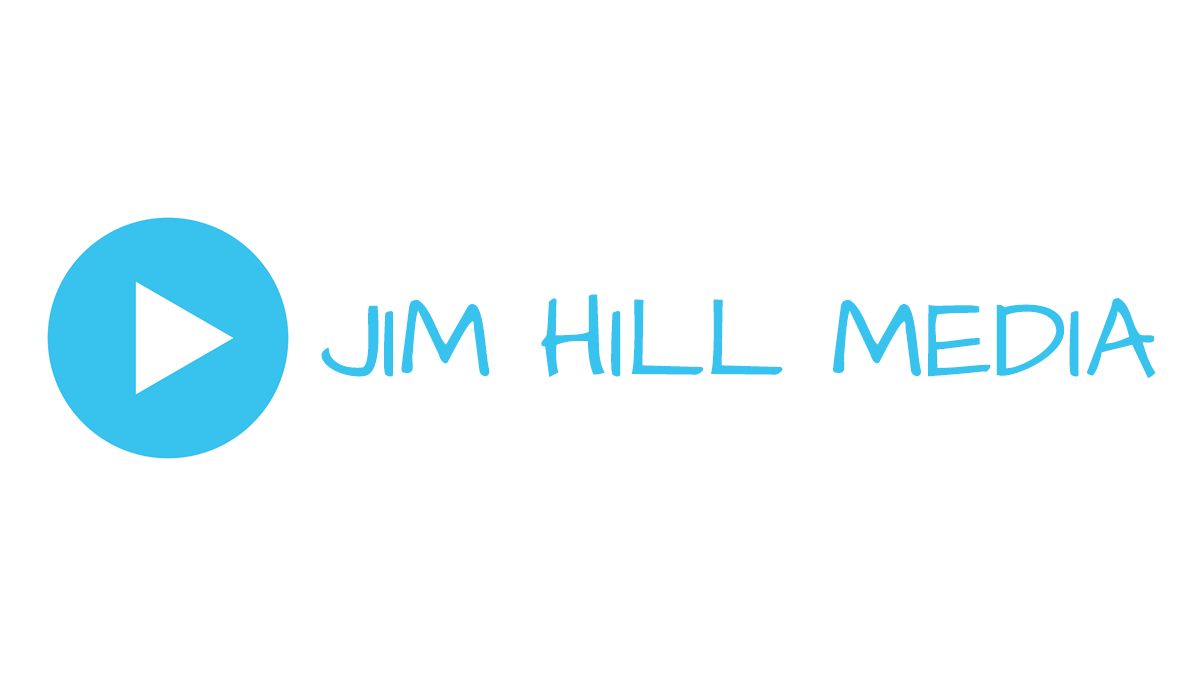 "When you stage a fight for a film, it's not the same thing as a real fight."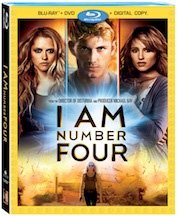 In celebration of TODAY'S release of I AM NUMBER FOUR on Blu-ray & DVD, we present you with Stunt Coordinator Peng Zhang's tips for breaking into the business as a stunt and fight coordinator for film!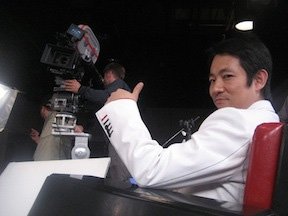 So You Want Be A Stuntman?
Top Hollywood Stunt Coordinator Peng Zhang Tells Us About His Cool Job And How To Break Into The Business
Peng Zhang is one of Hollywood's most sought-after stunt and fight coordinators. He got his start as a stunt double for Jackie Chan and since then has worked on such films as "The Last Samurai," "X-Men: The Last Stand," "Rush Hour 3," "Percy Jackson and the Olympians," and the forthcoming "The Twilight Saga: Breaking Dawn." Meanwhile you can catch some of his best work in the amazing action sequences in "I Am Number Four." Zhang not only choreographed many of the fights in "I Am Number Four," he also trained actress Teresa Palmer for her role as a deadly martial arts expert. We'd say he's got one on the most exciting jobs in the world, but if you think that being a stuntman is all about jumping off moving trains and punching the bad guys, think again. There's a lot more to being a stuntman or stuntwoman than that and we asked Zhang to give us the lowdown on his profession and some advice for anyone out there who wants to break into the business.
Multitask!
Zhang says that the number one mistake made by people who want to be Hollywood stunt performers is thinking that martial arts are the easy way in. Zhang is an expert at numerous martial arts himself, but he says you have to master all sorts of other skills too: from driving a motorcycle to scuba diving, horseback riding and rock climbing. "The more skills you have, the more useful you are on a film," Zhang says, "and there simply isn't enough work to go around if all you're good at is one thing."
Acting Out
The other essential skill for a stuntman? Acting! "A stunt man or woman is actually an actor," Zhang says, "because you're making something look real and convincing when it's not real at all. You are also there to help the director tell a story through action, so knowing something about acting really helps." In Hollywood at least, stunt performers also need to be members of the actors' union, the Screen Actors Guild, and the best way of qualifying for membership is to work as an extra on as many films as possible. Working as an extra not only gives you a foot in the door, it's a great way of watching stunt coordinators and performers at work.
Did You Know?
Silent movie superstar Buster Keaton performed one of the first film stunts. It involved the front of a house falling on top of him while the window fell around him to leave him unharmed and still standing. The secret of this early bit of movie magic? Very careful measurements!
Be Safe!
The popular image of stunt performers is of people who love danger and all kinds of risks and it's true that if you hate heights, this probably isn't the job for you. But, as Zhang points out, safety should be the number one concern of stuntmen. "Of course we have to come up with exciting stuff to put up there on screen," he says, "but the skill is in doing it in ways that avoid danger and risks to ourselves or the actors we are working with." Zhang says shooting a scene involving lots of horses and lots of explosions is probably the most dangerous stunt work he has ever done, but he has never suffered any serious injuries.
FAKING IT
"What people don't always think about is that when you stage a fight for a film, it isn't the same thing as a real fight," Zhang says. For one thing, a real fight would involve people getting hurt. Secondly, Zhang says, a real blow to the stomach doesn't even look convincing. "Our job is to choreograph action almost like someone might choreograph a dance sequence in a film. You have to think about where the camera will be, how the sequence is going to be edited, what the story is and who the characters are."
Did You Know?
The cars used in onscreen car chases and crashes aren't the same ones you can buy at your local car dealers. They are fitted with all sorts of special equipment, whether it's a roll cage or pneumatic arm to help them flip over safely, special mounts for cameras, or simple fire extinguishers.
The Next Step
Many stunt performers are happy simply to be the people who stand in for the stars and do the jumping out of planes, throwing punches, firing guns or driving getaway cars. As a stunt and fight coordinator, however, Peng Zhang's work has taken him to the next level. He not only trains actors to do some of their own stunts, but he also works closely with the director of a film and the visual effects department to plan action sequences and find ways to make them as exciting as possible. "It's a really varied job," he says, "and it can be very creative."
TELLING A STORY
What makes a really great action sequence? It's never just the number of explosions or crashed cars, Zhang says. "The action should always be there for a reason," he explains. "It's about using our art and our skill to help the director and the actors tell the story through action. You should never do a stunt just because you think it would look cool."
Did You Know?
In "I Am Number Four" actress Teresa Palmer did many of her own stunts. In preparation for her role in the film she worked with Peng Zhang for two months before shooting began, practicing martial arts kicks, sword fighting and acrobatics.
Not All Glamour
Stunt work is definitely exciting but it often involves very long hours and difficult conditions and only the top performers make a lot of money. Stuntmen sometimes work 14-hour days and may be up to their necks in icy cold water or dangling from a helicopter for hours on end. Would-be stunt performers should also realise that if you do your job well it's likely to be the star you are standing in for or the director of the film who will get most of the credit for your work. "Fortunately I don't want to be a star myself," Zhang says. "My reward is seeing great action sequences on screen."
Still Interested?
If you still think being a stuntman could be the job for you, Zhang's advice is to get to the peak of fitness, practice lots of different sports, including martial arts, and watch as many film as possible to try to understand what makes a great action sequence. In some countries you can find stunt schools that will teach you some of the tricks of the trade. Just make sure the schools are properly accredited and that everything you are doing will be safe.
I AM NUMBER FOUR is Available on Blu-ray & DVD May 24th!
Disney Will Bring D23: The Ultimate Disney Fan Event to Anaheim, California in August 2024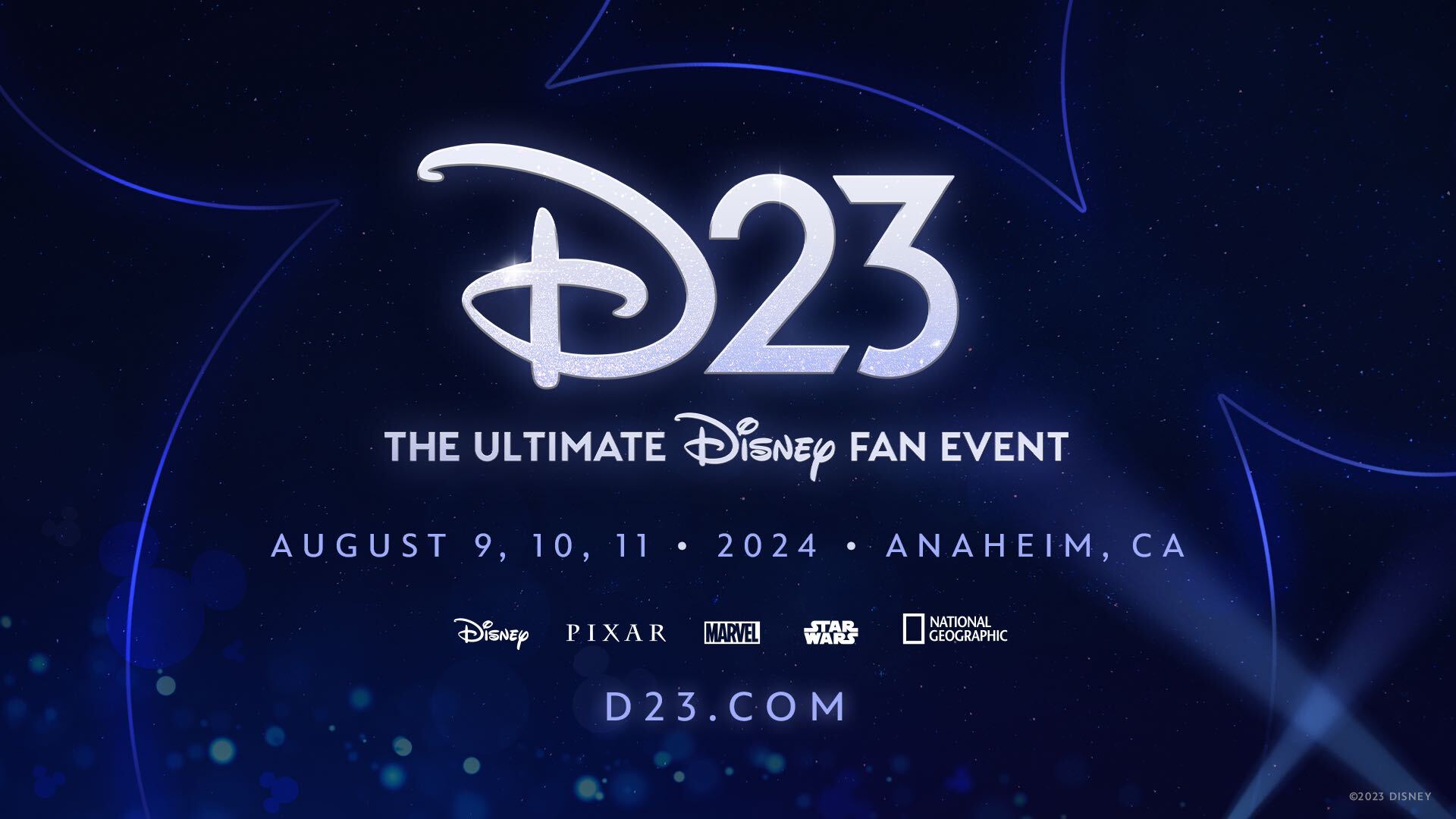 Expanded Disney Fan Experience Will Feature New and Exciting Events Across Multiple Locations, Including a D23 Takeover of the Happiest Place On Earth, Evening Entertainment at the Honda Center, D23 Day at Angel Stadium, and Much More
Fan Favorites Including Exhibits, Panels, Shows, and Shopping Will Dazzle Disney Enthusiasts at the Anaheim Convention Center
D23: The Ultimate Disney Fan Event is a one-of-a-kind fan experience like never before with spectacular shows, new venues, and multiple days of entertainment that will bring together the best of Disney, Pixar, Marvel, Star Wars, and more!
Highlightswill include:
Sunday, August 4: D23 Day at Angel Stadium, where D23 fans are invited to attend the Los Angeles Angels vs. New York Mets game.
Thursday, August 8: D23 kickoff celebration at Disneyland Resort.
Friday, August 9 – Sunday, August 11: Shopping, exhibits, panels, and presentations will take place at the Anaheim Convention Center during the day, with the fun extending into the evening at the Honda Center, the bigger home to marquee shows.
Tickets for D23: The Ultimate Disney Fan Event will go on sale in Spring 2024, with ticketing options to be announced later for access to the Anaheim Convention Center and the Honda Center. Admission for D23 Day at Angel Stadium and the D23 kickoff celebration at Disneyland Resort will be available as separate ticketed events. Additional details for D23: The Ultimate Disney Fan Event will be announced in early 2024.
You can get updates by staying connected to D23 via social media (@DisneyD23 on Facebook, Instagram, X), D23.com, and our weekly D23 FanFare email (sign up for free as a D23 General Member at JoinD23.com).
About D23
The name "D23" pays homage to the exciting journey that began in 1923 when Walt Disney opened his first studio in Hollywood. D23 is the first official club for fans in Disney's nearly 100-year history. It gives its members a greater connection to the entire world of Disney by placing them in the middle of the magic year-round through its quarterly publication, Disney twenty-three; the latest news and stories on D23.com; member-exclusive offers and discounts; the popular D23 Inside Disney podcast; and special experiences for D23 Members throughout the year.
Fans can join D23 at Gold Membership ($99.99/year), Gold Duo Membership ($129.99/year), and General Membership (complimentary) levels at D23.com. To keep up with all the latest D23 news and events, follow DisneyD23 on Facebook, Instagram, X, TikTok, and YouTube.
Star Wars Spoof: Space Robots in Outer Space Ep X: Battle for the Halcyon: The Last Starcruiser
Sure, Star Wars is cool and all. But let's not forget about that other multi-part sci-fi cinematic spectacular, "Space Robots in Outer Space." In fact, Hank Lonely (Hollywood's ultimate hyphenate — actor / producer / director / writer / guy who makes sure the Porto Potties are kept squeaky-clean) just announced that there'll soon be a 10th installment of this … Well, not exactly beloved. How about we say "admired from afar" instead? … series coming to a theater near you. In fact, here's the highly anticipated teaser trailer for that project. Which is supposed to be titled "Space Robots in Outer Space X — Battle for the Halycon: The Last Starcruiser."
Okay. Now the real story … In honor of Star Wars Day (i.e., May 4th. As in "May the Fourth Be With You"), Len Testa and I are sharing something that we produced with the help of all the nice folks who joined us last month aboard the Halycon.
We turned the Galactic Starcruiser as well as Black Spire Outpost into the backdrop for an affectionate send-up of all things Stars Wars. We hope that you (more importantly, the legal team at Lucasfilm) take this faux trailer in the spirit with which it was intended. Special thanks to Aaron Adams for so skillfully stitching all of this footage together. Also thanks to the team at Storybook Destinations, Touring Plans and the talented cast & crew aboard the "Star Wars: Galactic Starcruiser" for making this "Disney Dish" fan event so memorable.
Disney's New Trailer Reveals How Ralph & Vanellope Get to the Internet in "Ralph Breaks the Internet: Wreck-It Ralph 2"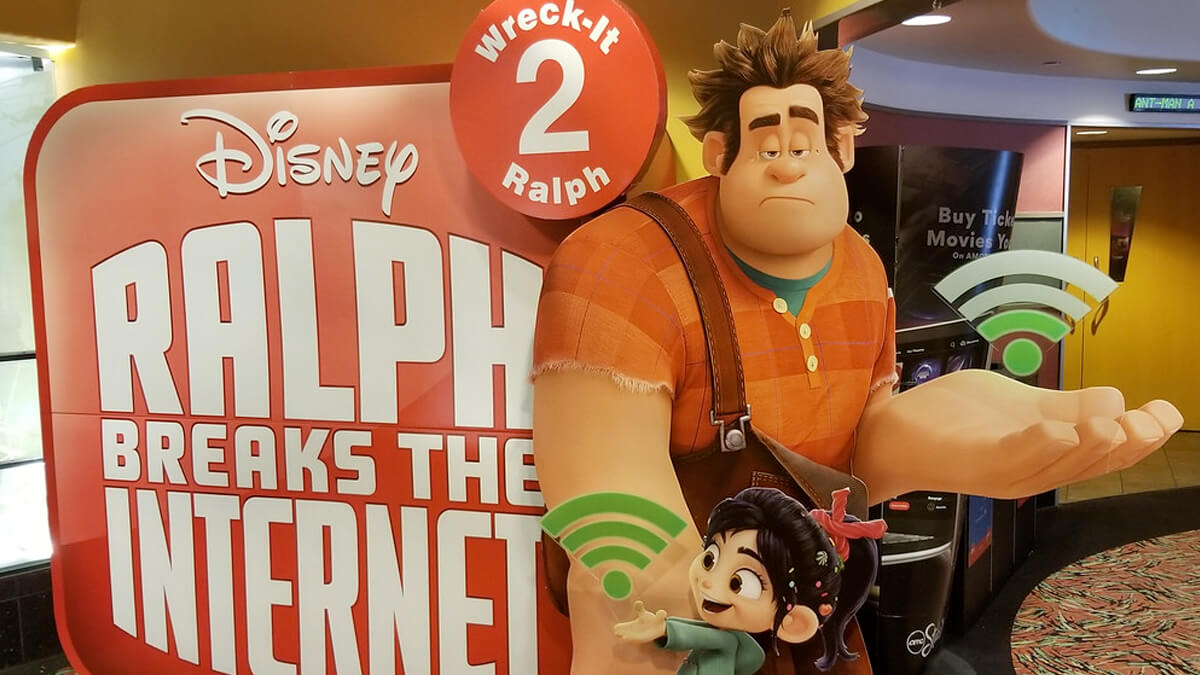 When "Wreck-It Ralph" opened on Nov. 2, 2012, it turned in the highest opening weekend ever for a Walt Disney Animation Studios film at the time of release. Now Disney is hoping Ralph will not only break the Internet but the 2018 Thanksgiving boxoffice records as well.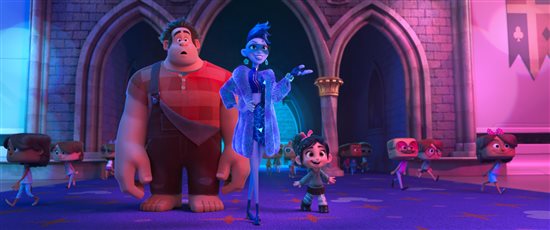 The film re-teams the original director, producer and co-writer behind "Wreck-It Ralph." The screenplay is currently being written by Phil Johnston and Pamela Ribon. Director Rich Moore, producer Clark Spencer, and co-writer Phil Johnston partnered with fellow director Byron Howard and co-writer/co-director Jared Bush to create the Academy Award®-winning blockbuster feature "Zootopia."
ROYAL REUNION – In "Ralph Breaks the Internet: Wreck It Ralph 2," Vanellope von Schweetz-along with her best friend Ralph-ventures into the uncharted world of the internet. When she finds herself surrounded by Disney princesses, she's surprised to learn that she actually has a lot in common with them. The scene, highlighted in a new trailer for the film (below), features several of the original princess voices, including Auli'i Cravalho ("Moana"), Kristen Bell (Anna in "Frozen"), Idina Menzel (Elsa in "Frozen"), Kelly MacDonald (Merida in "Brave"), Mandy Moore (Rapunzel in "Tangled"), Anika Noni Rose (Tiana in "The Princess and the Frog"), Ming-Na Wen ("Mulan"), Irene Bedard ("Pocahontas"), Linda Larkin (Jasmine in "Aladdin"), Paige O'Hara (Belle in "Beauty and the Beast") and Jodi Benson (Ariel in "The Little Mermaid"). Featuring Sarah Silverman as the voice of Vanellope, "Ralph Breaks the Internet: Wreck It Ralph 2" opens in theaters nationwide Nov. 21, 2018.