"I Am Number Four" 's stunt coordinator talks taking hits in Hollywood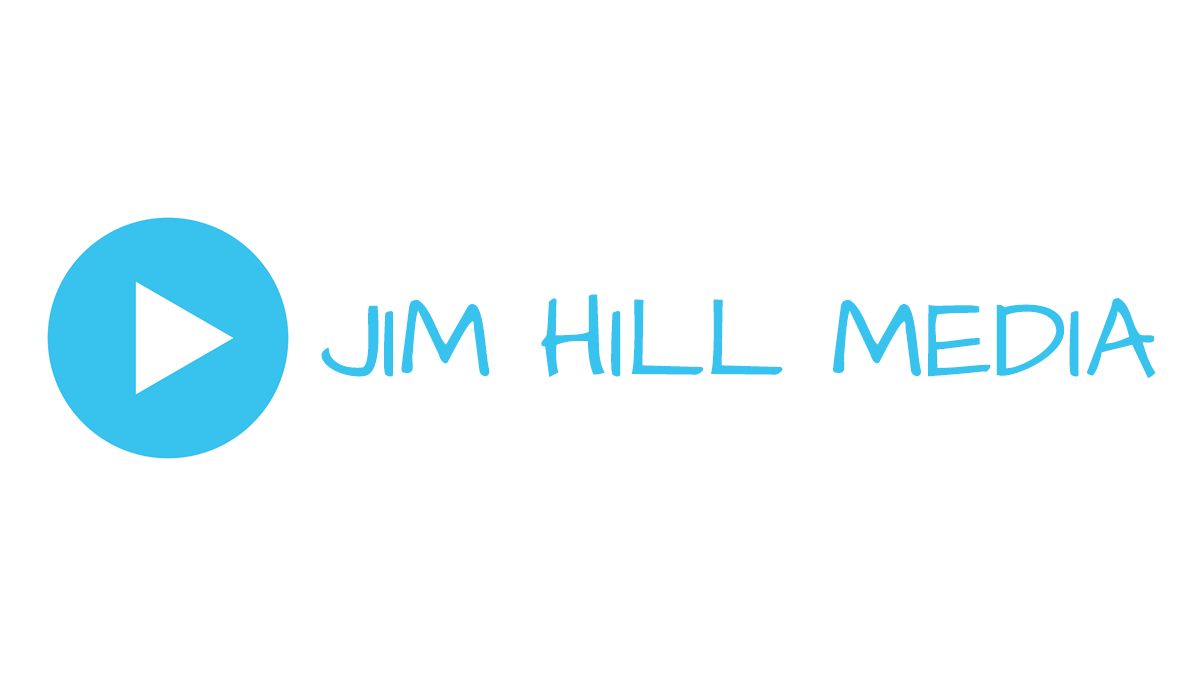 "When you stage a fight for a film, it's not the same thing as a real fight."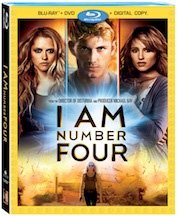 In celebration of TODAY'S release of I AM NUMBER FOUR on Blu-ray & DVD, we present you with Stunt Coordinator Peng Zhang's tips for breaking into the business as a stunt and fight coordinator for film!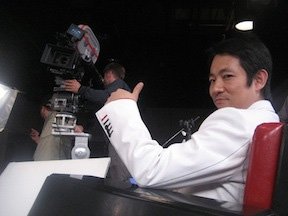 So You Want Be A Stuntman?
Top Hollywood Stunt Coordinator Peng Zhang Tells Us About His Cool Job And How To Break Into The Business
Peng Zhang is one of Hollywood's most sought-after stunt and fight coordinators. He got his start as a stunt double for Jackie Chan and since then has worked on such films as "The Last Samurai," "X-Men: The Last Stand," "Rush Hour 3," "Percy Jackson and the Olympians," and the forthcoming "The Twilight Saga: Breaking Dawn." Meanwhile you can catch some of his best work in the amazing action sequences in "I Am Number Four." Zhang not only choreographed many of the fights in "I Am Number Four," he also trained actress Teresa Palmer for her role as a deadly martial arts expert. We'd say he's got one on the most exciting jobs in the world, but if you think that being a stuntman is all about jumping off moving trains and punching the bad guys, think again. There's a lot more to being a stuntman or stuntwoman than that and we asked Zhang to give us the lowdown on his profession and some advice for anyone out there who wants to break into the business.
Multitask!
Zhang says that the number one mistake made by people who want to be Hollywood stunt performers is thinking that martial arts are the easy way in. Zhang is an expert at numerous martial arts himself, but he says you have to master all sorts of other skills too: from driving a motorcycle to scuba diving, horseback riding and rock climbing. "The more skills you have, the more useful you are on a film," Zhang says, "and there simply isn't enough work to go around if all you're good at is one thing."
Acting Out
The other essential skill for a stuntman? Acting! "A stunt man or woman is actually an actor," Zhang says, "because you're making something look real and convincing when it's not real at all. You are also there to help the director tell a story through action, so knowing something about acting really helps." In Hollywood at least, stunt performers also need to be members of the actors' union, the Screen Actors Guild, and the best way of qualifying for membership is to work as an extra on as many films as possible. Working as an extra not only gives you a foot in the door, it's a great way of watching stunt coordinators and performers at work.
Did You Know?
Silent movie superstar Buster Keaton performed one of the first film stunts. It involved the front of a house falling on top of him while the window fell around him to leave him unharmed and still standing. The secret of this early bit of movie magic? Very careful measurements!
Be Safe!
The popular image of stunt performers is of people who love danger and all kinds of risks and it's true that if you hate heights, this probably isn't the job for you. But, as Zhang points out, safety should be the number one concern of stuntmen. "Of course we have to come up with exciting stuff to put up there on screen," he says, "but the skill is in doing it in ways that avoid danger and risks to ourselves or the actors we are working with." Zhang says shooting a scene involving lots of horses and lots of explosions is probably the most dangerous stunt work he has ever done, but he has never suffered any serious injuries.
FAKING IT
"What people don't always think about is that when you stage a fight for a film, it isn't the same thing as a real fight," Zhang says. For one thing, a real fight would involve people getting hurt. Secondly, Zhang says, a real blow to the stomach doesn't even look convincing. "Our job is to choreograph action almost like someone might choreograph a dance sequence in a film. You have to think about where the camera will be, how the sequence is going to be edited, what the story is and who the characters are."
Did You Know?
The cars used in onscreen car chases and crashes aren't the same ones you can buy at your local car dealers. They are fitted with all sorts of special equipment, whether it's a roll cage or pneumatic arm to help them flip over safely, special mounts for cameras, or simple fire extinguishers.
The Next Step
Many stunt performers are happy simply to be the people who stand in for the stars and do the jumping out of planes, throwing punches, firing guns or driving getaway cars. As a stunt and fight coordinator, however, Peng Zhang's work has taken him to the next level. He not only trains actors to do some of their own stunts, but he also works closely with the director of a film and the visual effects department to plan action sequences and find ways to make them as exciting as possible. "It's a really varied job," he says, "and it can be very creative."
TELLING A STORY
What makes a really great action sequence? It's never just the number of explosions or crashed cars, Zhang says. "The action should always be there for a reason," he explains. "It's about using our art and our skill to help the director and the actors tell the story through action. You should never do a stunt just because you think it would look cool."
Did You Know?
In "I Am Number Four" actress Teresa Palmer did many of her own stunts. In preparation for her role in the film she worked with Peng Zhang for two months before shooting began, practicing martial arts kicks, sword fighting and acrobatics.
Not All Glamour
Stunt work is definitely exciting but it often involves very long hours and difficult conditions and only the top performers make a lot of money. Stuntmen sometimes work 14-hour days and may be up to their necks in icy cold water or dangling from a helicopter for hours on end. Would-be stunt performers should also realise that if you do your job well it's likely to be the star you are standing in for or the director of the film who will get most of the credit for your work. "Fortunately I don't want to be a star myself," Zhang says. "My reward is seeing great action sequences on screen."
Still Interested?
If you still think being a stuntman could be the job for you, Zhang's advice is to get to the peak of fitness, practice lots of different sports, including martial arts, and watch as many film as possible to try to understand what makes a great action sequence. In some countries you can find stunt schools that will teach you some of the tricks of the trade. Just make sure the schools are properly accredited and that everything you are doing will be safe.
I AM NUMBER FOUR is Available on Blu-ray & DVD May 24th!
Disney's New Trailer Reveals How Ralph & Vanellope Get to the Internet in "Ralph Breaks the Internet: Wreck-It Ralph 2"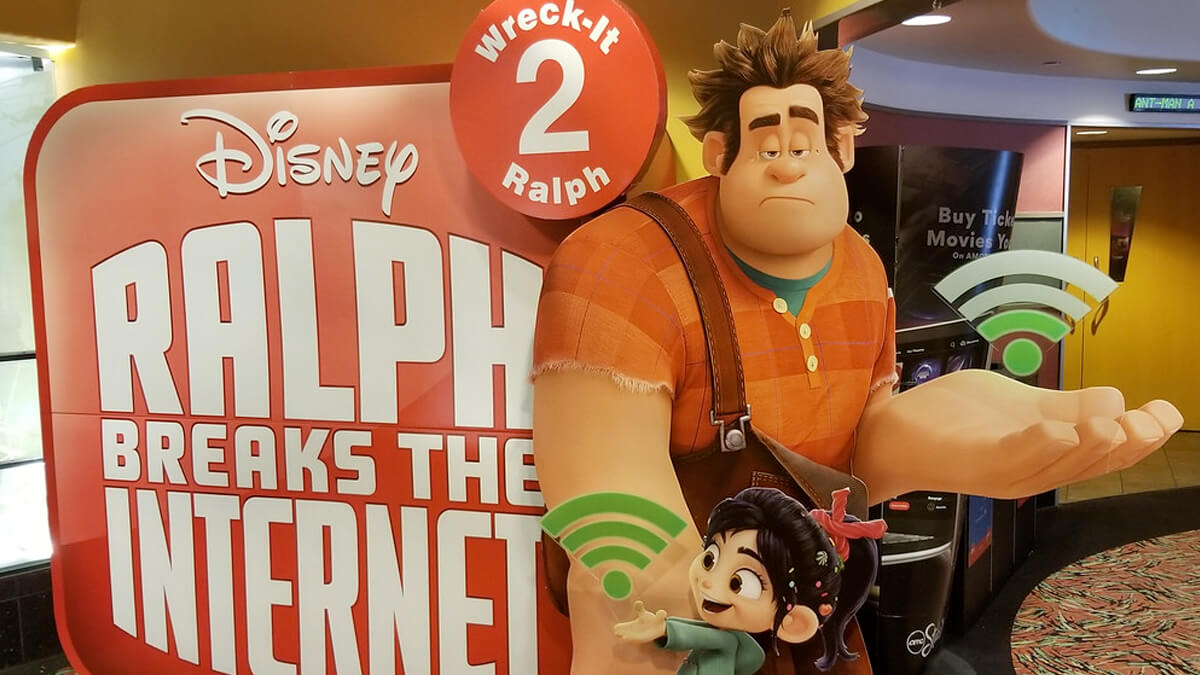 When "Wreck-It Ralph" opened on Nov. 2, 2012, it turned in the highest opening weekend ever for a Walt Disney Animation Studios film at the time of release. Now Disney is hoping Ralph will not only break the Internet but the 2018 Thanksgiving boxoffice records as well.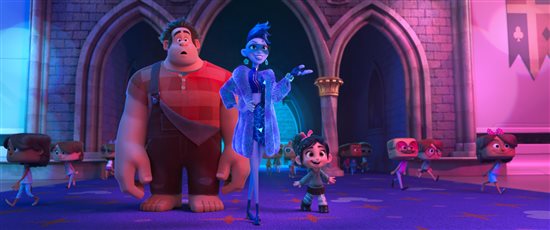 The film re-teams the original director, producer and co-writer behind "Wreck-It Ralph." The screenplay is currently being written by Phil Johnston and Pamela Ribon. Director Rich Moore, producer Clark Spencer, and co-writer Phil Johnston partnered with fellow director Byron Howard and co-writer/co-director Jared Bush to create the Academy Award®-winning blockbuster feature "Zootopia."
ROYAL REUNION – In "Ralph Breaks the Internet: Wreck It Ralph 2," Vanellope von Schweetz-along with her best friend Ralph-ventures into the uncharted world of the internet. When she finds herself surrounded by Disney princesses, she's surprised to learn that she actually has a lot in common with them. The scene, highlighted in a new trailer for the film (below), features several of the original princess voices, including Auli'i Cravalho ("Moana"), Kristen Bell (Anna in "Frozen"), Idina Menzel (Elsa in "Frozen"), Kelly MacDonald (Merida in "Brave"), Mandy Moore (Rapunzel in "Tangled"), Anika Noni Rose (Tiana in "The Princess and the Frog"), Ming-Na Wen ("Mulan"), Irene Bedard ("Pocahontas"), Linda Larkin (Jasmine in "Aladdin"), Paige O'Hara (Belle in "Beauty and the Beast") and Jodi Benson (Ariel in "The Little Mermaid"). Featuring Sarah Silverman as the voice of Vanellope, "Ralph Breaks the Internet: Wreck It Ralph 2" opens in theaters nationwide Nov. 21, 2018.
Marvel Fans: See Props, Costumes, New Games, Exclusive Content and More at Disney's D23 EXPO 2017 in Anaheim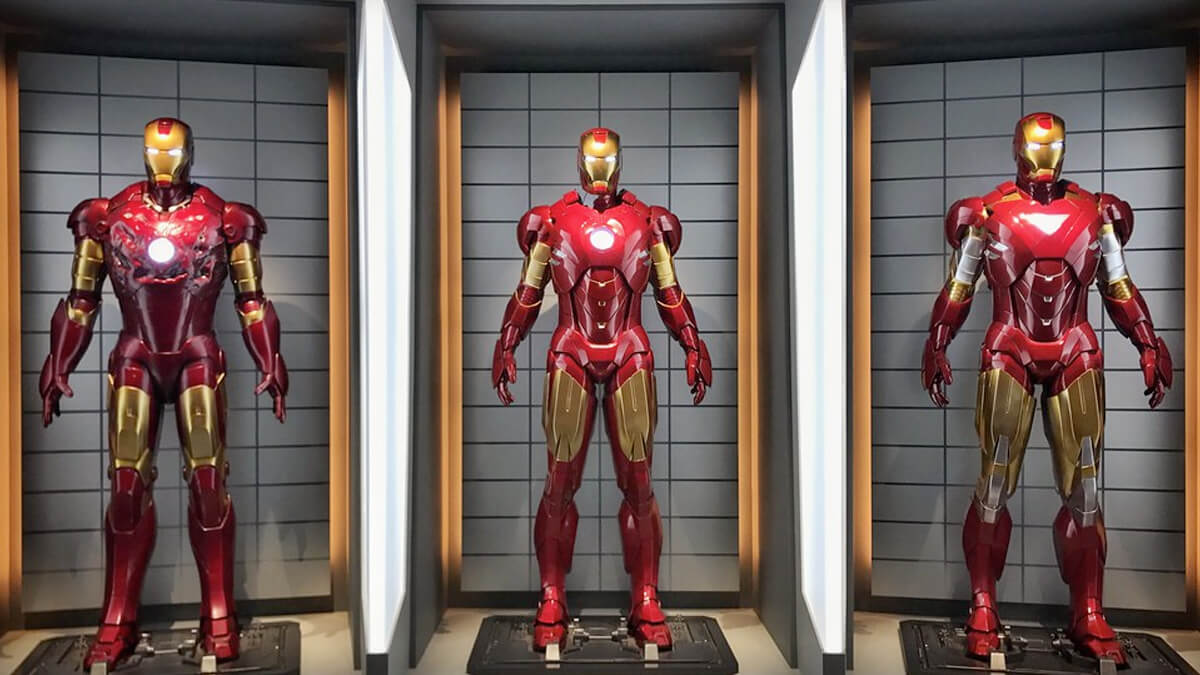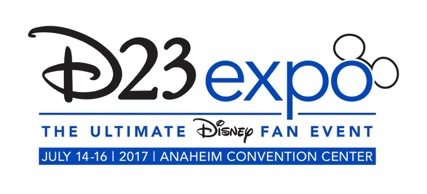 MARVEL ANNOUNCES EPIC EXPERIENCES FOR FANS AT DISNEY'S D23 EXPO 2017 IN ANAHEIM, JULY 14-16
BURBANK, Calif. (June 1, 2017) – Marvel will make its way to D23 Expo's show floor from July 14­-16 with an exciting look at its upcoming film titles in the Marvel Studios Pavilion, featuring an array of props and costumes from the Studios' upcoming slate, including Thor: Ragnarok, Black Panther, and more.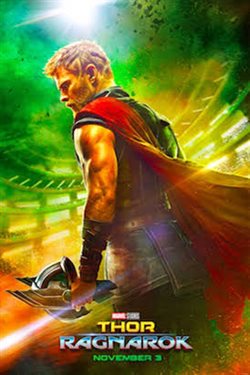 In Marvel Studios' Thor: Ragnarok, in theaters November 2017, Thor is imprisoned on the other side of the universe without his mighty hammer and finds himself in a race against time to get back to Asgard to stop Ragnarok-the destruction of his homeworld and the end of Asgardian civilization-at the hands of an all-powerful new threat, the ruthless Hela., played by Cate Blanchette.
But first he must survive the Grandmaster's gladiatorial contest that pits him against his former ally and fellow Avenger-the Incredible Hulk.
Fans will get an up-close look at the costumes and props from this highly anticipated movie as well as photo opportunities with exclusive set pieces from the film.
The incredible costumes from Black Panther will also be on display.
Black Panther follows the journey of T'Challa after the events of Marvel Studios' Captain America: Civil War,where he returns to the isolated, technologically advanced African nation of Wakanda to serve as his country's new leader.
In addition to the exciting props and costumes on display, Marvel Studios will host multiple giveaways and events within its pavilion space in Hall B.
Fans will get the chance to meet with Marvel Studios' filmmakers, development team, and talent. Exclusive artwork will be given away daily, along with other surprises. Details on talent appearances and special signings will be made available on the D23 Expo app.
Fans will also be able to enjoy all-new console and mobile Marvel Games, plus incredible exclusive content and announcements throughout the weekend!
For the first time at D23 Expo, guests will be able to get their hands on the hottest new console and mobile games featuring favorite Marvel Super Heroes, playing as the world-famous Avengers, Guardians of the Galaxy, Spider-Man, and more!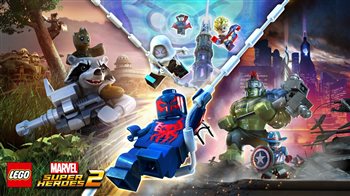 LEGO®Marvel Super Heroes 2 is an all-new, original adventure and sequel to the smash hit LEGO®Marvel Super Heroes.Bringing together iconic Marvel Super Heroes and Super Villains from different eras and realities, along with signature LEGO humor,the latest epic adventure from TT Games transports players into a cosmic battle across myriad Marvel locations ripped from time and space into the incredible open hub world of Chronopolis.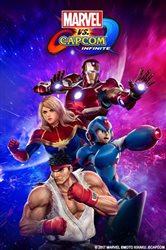 Adding to the infinite excitement of D23 Expo, Marvel vs. Capcom: Infinite will offer attendees hands-on opportunities with the next era of the highly revered action-fighting game series.
Marvel and Capcom universes collide like never before as iconic characters team up for action-packed player-versus-player combat.
Marvel vs. Capcom: Infinite features a variety of exciting and accessible single-player modes and rich multi-player content for new players and longtime fans alike and will be released on September 19, 2017, for PlayStation 4, Xbox One, and PC.
Gazillion will offer a chance to play Marvel Heroes Omega and win fantastic prizes.
Marvel Heroes Omega combines the core gameplay style of Action-RPGs and MMOs with an expansive library of heroes from the Marvel Universe. With thousands of hours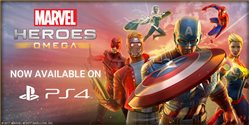 of character progression and rewards,Marvel Heroes Omegacomes packed with tons of replay value and a steady stream of new challenges with regular updates.
Netmarble is bringing its best to D23 Expo with MARVEL: Future Fight.
Featuring 120 Marvel Super Heroes to choose from, players create teams of their favorites to fight for their future. D23 Expo attendees can try their hand at saving the universe.
Marvel Puzzle Quest is where the best in match-3 puzzle gameplay meets Marvel's biggest Super Heroes and Super Villains in the most epic puzzle adventure game available on your phone, tablet, and PC.
Marvel Puzzle Questcombines favorite Marvel characters with deep RPG leveling, player-versus-player tournaments, Alliances, and much more. Guests can unleash their inner Super Hero and wage war against their enemies. Learn more atwww.marvelpuzzlequest.com.
Marvel will present incredible panels during D23 Expo, including the fan-favorite Cup o' Joe on Friday, July 14, at 1:15 p.m. in the D23 Expo Arena, featuring Chief Creative Officer of Marvel, Joe Quesada, in a no-holds-barred panel of everything Marvel!
That same day at 6 p.m. on Stage 28, Marvel Animation presents a surprise-filled panel of sneak peeks, special guests, exclusive footage, and big announcements about the future of Marvel Animation on Stage 28. Details will be available on the D23 Expo app.
Tickets for D23 Expo 2017 are available for $81 for one-day adult admission and $59 forchildren 3-9. Membersof D23: The Official Disney Fan Club can purchase tickets for $72 for a one-day adult admission and $53 for children 3-9. Multi-day tickets are also available.
For more information on tickets and D23 Expo 2017, visit D23Expo.com.
Shanghai To Host World Premiere Of Disney's "Pirates Of The Caribbean: Dead Men Tell No Tales"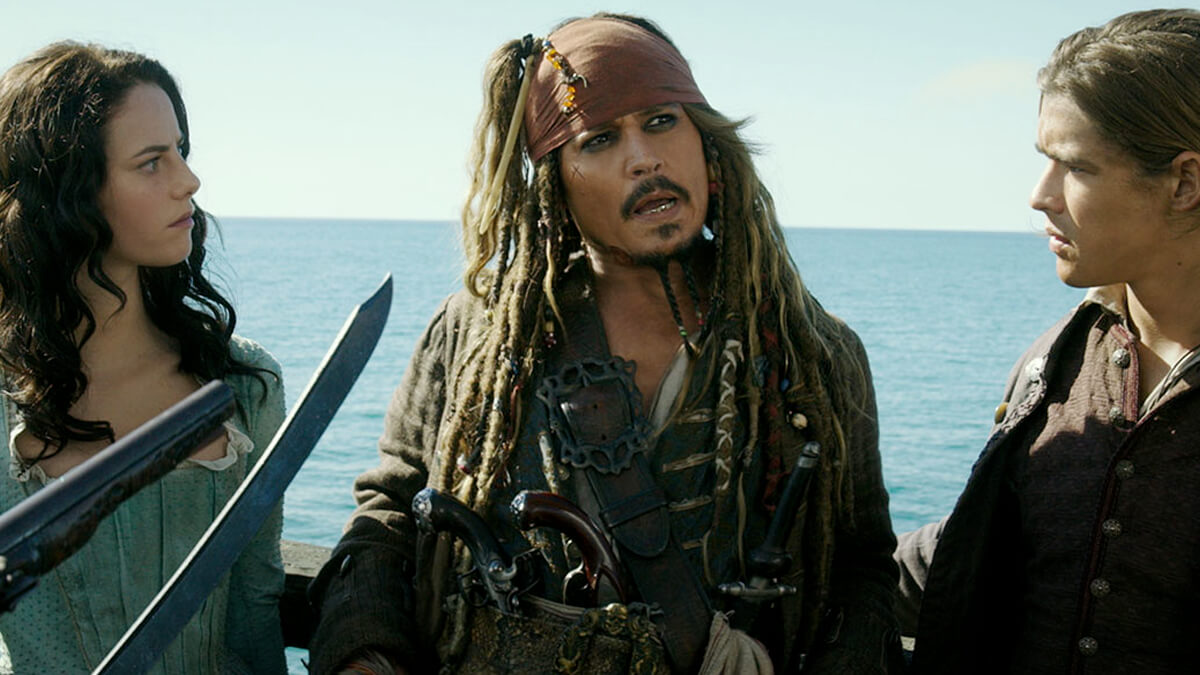 First-ever Mainland China Hollywood Movie World Premiere Will Take Place at Shanghai Disney Resort with an
All-star Lineup of Special Guests on May 11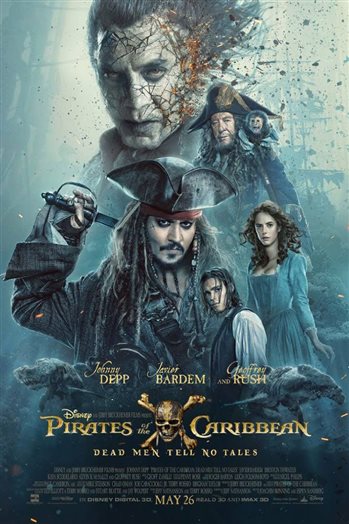 BURBANK, CALIF. (April 25, 2017)-Disney announced today that Disney/Jerry Bruckheimer Films' "Pirates of the Caribbean: Dead Men Tell No Tales" will have its World Premiere in Shanghai, China, at Shanghai Disney Resort on Thursday, May 11, marking the first time a Hollywood movie will premiere in Mainland China. Johnny Depp, Orlando Bloom, Geoffrey Rush, Javier Bardem, Brenton Thwaites, directors Joachim Rønning and Espen Sandberg, and producer Jerry Bruckheimer plan to attend the gala event.
The red-carpet event will take place in Disneytown at Shanghai Disney Resort. After the red carpet, the "Pirates of the Caribbean: Dead Men Tell No Tales" screening will be held in Walt Disney Grand Theatre at Disneytown. Shanghai Disney Resort is also home to Shanghai Disneyland, featuring Treasure Cove, the first pirate-themed land at a Disney park, inspired by the Pirates of the Caribbean franchise.
Premiere guests will enjoy a stunning presentation of the film in Dolby Vision laser projection and Dolby Atmos immersive audio provided by Dolby and delivered through QSC speakers and amplifiers with Q-SYS control at the Walt Disney Grand Theatre.
Samsung is the title sponsor of the World Premiere of "Pirates of the Caribbean: Dead Men Tell No Tales," which will be released on May 26 in China, day and date with its release in the U.S.
About the Movie:
Johnny Depp returns to the big screen as the iconic, swashbuckling anti-hero Jack Sparrow in the all-new "Pirates of the Caribbean: Dead Men Tell No Tales." The rip-roaring adventure finds down-on-his-luck Captain Jack feeling the winds of ill-fortune blowing strongly his way when deadly ghost sailors, led by the terrifying Captain Salazar (Javier Bardem), escape from the Devil's Triangle bent on killing every pirate at sea-notably Jack. Jack's only hope of survival lies in the legendary Trident of Poseidon, but to find it he must forge an uneasy alliance with Carina Smyth (Kaya Scodelario), a brilliant and beautiful astronomer, and Henry (Brenton Thwaites), a headstrong young sailor in the Royal Navy. At the helm of the Dying Gull, his pitifully small and shabby ship, Captain Jack seeks not only to reverse his recent spate of ill fortune, but to save his very life from the most formidable and malicious foe he has ever faced.
"Pirates of the Caribbean: Dead Men Tell No Tales" also stars Kevin R. McNally as Joshamee Gibbs, Golshifteh Farahani as the sea-witch Shansa, David Wenham as Scarfield, Stephen Graham as Scrum, Orlando Bloom as Will Turner, and Geoffrey Rush as Captain Hector Barbossa.
Joachim Rønning and Espen Sandberg are directing "Pirates of the Caribbean: Dead Men Tell No Tales" with Jerry Bruckheimer producing. The executive producers are Mike Stenson, Chad Oman, Joe Caracciolo, Jr., Terry Rossio and Brigham Taylor. The story is by Jeff Nathanson and Terry Rossio, and Jeff Nathanson wrote the screenplay. "Pirates of the Caribbean: Dead Men Tell No Tales" drops anchor in U.S. theaters on May 26, 2017.