James Franco & Mila Kunis hit the (yellow) bricks as Disney's "Oz the Great and Powerful" begins production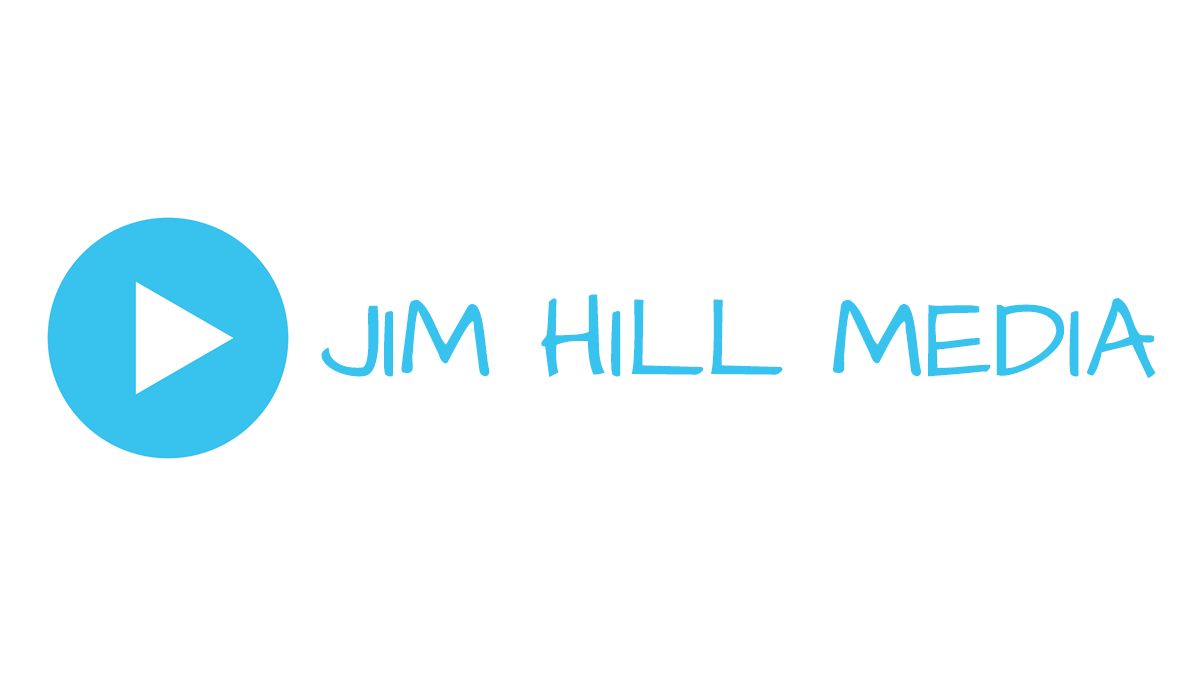 "OZ THE GREAT AND POWERFUL" BEGINS PRODUCTION IN MICHIGAN
James Franco, Mila Kunis, Rachel Weisz, Michelle Williams
Topline Sam Raimi's New Fantasy Adventure
Pontiac, MI., July 25, 2011-Walt Disney Pictures' fantastical adventure "Oz The Great and Powerful," directed by Sam Raimi, went in front of the cameras at the brand-new Raleigh Studios in Pontiac, Michigan, on Monday, July 25, 2011, boasting a stellar cast that includes Academy Award® nominee James Franco ("127 Hours") as the young wizard, Golden Globe® nominee Mila Kunis ("Black Swan") as the witch Theodora, Academy Award® winner Rachel Weisz ("The Constant Gardener") as Kunis' sister Evanora and two-time Oscar®-nominated actress Michelle Williams ("Brokeback Mountain," "Blue Valentine") as Glinda, the Good Witch.
The cast also includes Emmy® and Golden Globe® nominee Zach Braff ("Scrubs," "Garden State"), who will play Franco's circus assistant as well as lend his vocal talents to one of the CGI creatures in the story – Finley, the winged monkey who accompanies the magician on his journey to Oz; and 12-year-old actress Joey King ("Ramona and Beezus"), who will voice another CGI character in the story, China Girl, who also joins the future Wizard on his excursion through Oz.
"Oz The Great and Powerful" imagines the origins of L. Frank Baum's beloved character, the Wizard of Oz. When Oscar Diggs (James Franco), a small-time circus magician with dubious ethics, is hurled away from dusty Kansas to the vibrant Land of Oz, he thinks he's hit the jackpot-fame and fortune are his for the taking-that is until he meets three witches, Theodora (Mila Kunis), Evanora (Rachel Weisz) and Glinda (Michelle Williams), who are not convinced he is the great wizard everyone's been expecting. Reluctantly drawn into the epic problems facing the Land of Oz and its inhabitants, Oscar must find out who is good and who is evil before it is too late. Putting his magical arts to use through illusion, ingenuity-and even a bit of wizardry-Oscar transforms himself not only into the great and powerful Wizard of Oz but into a better man as well.
The film will be produced by industry veteran Joe Roth, along with executive producers Grant Curtis (the "Spider-Man" trilogy, "Drag Me to Hell"), Philip Steuer ("The Chronicles of Narnia" series) and Palak Patel. The screenplay was written by Mitchell Kapner, ("The Whole Nine Yards") and David Lindsay-Abaire ("Rabbit Hole," "Robots").
Raimi has assembled his own band of technical wizards and movie magicians on the project, which includes cinematographer Peter Deming ("Mulholland Dr.," "Drag Me to Hell"), two-time Academy Award®-winning production designer Robert Stromberg ("Alice in Wonderland," "Avatar"), Oscar®-winning film editor Bob Murawski ("The Hurt Locker," the "Spider-Man" trilogy), veteran Oscar®-nominated costume designer Gary Jones ("Spider-Man 2," "The Talented Mr. Ripley"), visual effects Oscar® winner Scott Stokdyk ("Spider-Man 2," "Spider-Man") and Academy Award®-winning special makeup artist Howard Berger ("The Chronicles of Narnia" series), who will create the looks of several of the unique denizens of Oz, including creatures such as the Whimsies, the Tinkers and the Winkies, as well as the ghastly look of the Wicked Witch of the West.
Production on "Oz The Great and Powerful" will take place entirely on site at the new Raleigh Michigan Studios, the 200,000 square foot sound stage facility in Pontiac, Michigan, once the location of General Motors' Centerpoint business campus and truck manufacturing plant.
"Oz The Great and Powerful" will be released through Walt Disney Studios Motion Pictures on March 8, 2013.
Disney Will Bring D23: The Ultimate Disney Fan Event to Anaheim, California in August 2024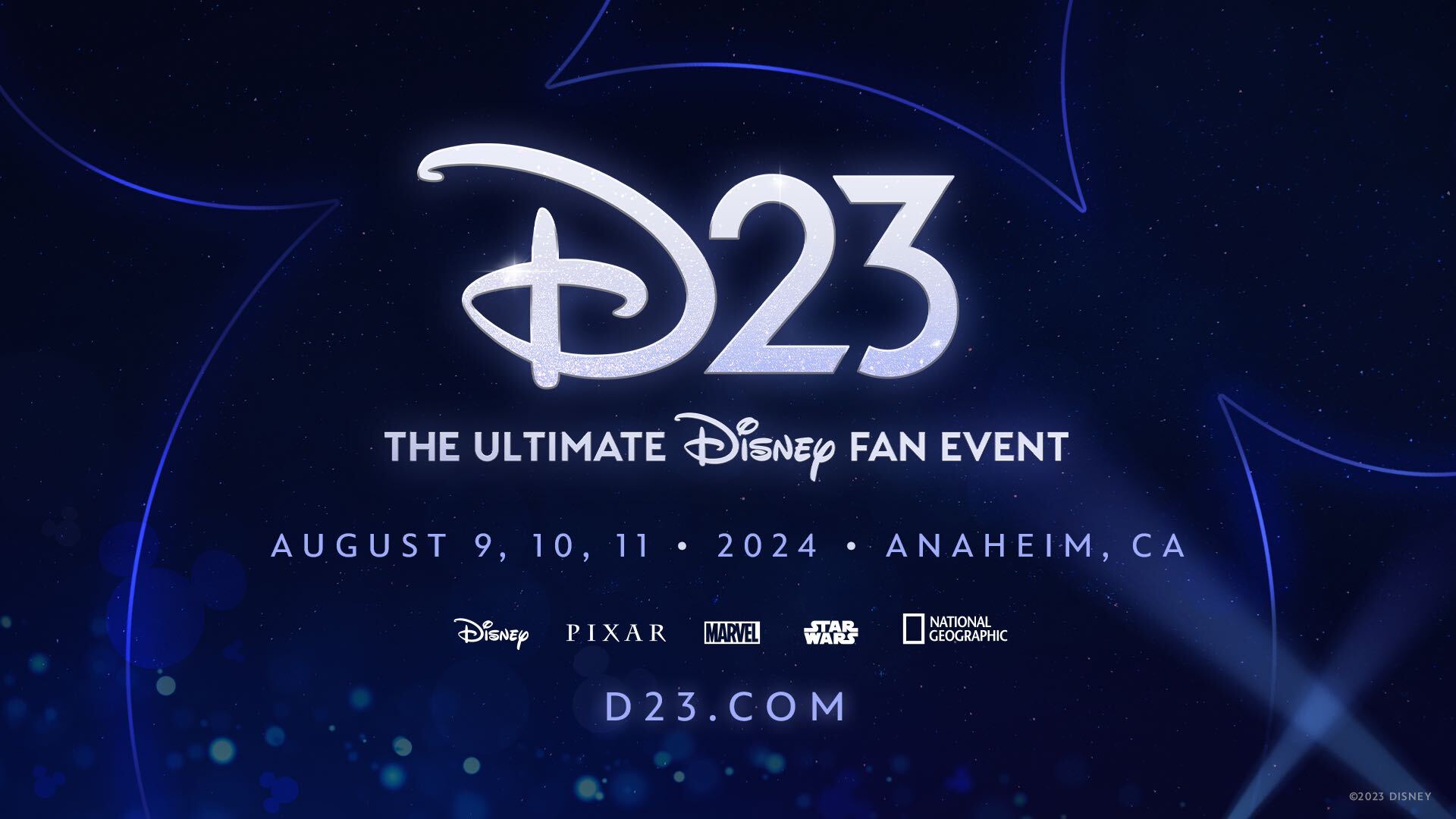 Expanded Disney Fan Experience Will Feature New and Exciting Events Across Multiple Locations, Including a D23 Takeover of the Happiest Place On Earth, Evening Entertainment at the Honda Center, D23 Day at Angel Stadium, and Much More
Fan Favorites Including Exhibits, Panels, Shows, and Shopping Will Dazzle Disney Enthusiasts at the Anaheim Convention Center
D23: The Ultimate Disney Fan Event is a one-of-a-kind fan experience like never before with spectacular shows, new venues, and multiple days of entertainment that will bring together the best of Disney, Pixar, Marvel, Star Wars, and more!
Highlightswill include:
Sunday, August 4: D23 Day at Angel Stadium, where D23 fans are invited to attend the Los Angeles Angels vs. New York Mets game.
Thursday, August 8: D23 kickoff celebration at Disneyland Resort.
Friday, August 9 – Sunday, August 11: Shopping, exhibits, panels, and presentations will take place at the Anaheim Convention Center during the day, with the fun extending into the evening at the Honda Center, the bigger home to marquee shows.
Tickets for D23: The Ultimate Disney Fan Event will go on sale in Spring 2024, with ticketing options to be announced later for access to the Anaheim Convention Center and the Honda Center. Admission for D23 Day at Angel Stadium and the D23 kickoff celebration at Disneyland Resort will be available as separate ticketed events. Additional details for D23: The Ultimate Disney Fan Event will be announced in early 2024.
You can get updates by staying connected to D23 via social media (@DisneyD23 on Facebook, Instagram, X), D23.com, and our weekly D23 FanFare email (sign up for free as a D23 General Member at JoinD23.com).
About D23
The name "D23" pays homage to the exciting journey that began in 1923 when Walt Disney opened his first studio in Hollywood. D23 is the first official club for fans in Disney's nearly 100-year history. It gives its members a greater connection to the entire world of Disney by placing them in the middle of the magic year-round through its quarterly publication, Disney twenty-three; the latest news and stories on D23.com; member-exclusive offers and discounts; the popular D23 Inside Disney podcast; and special experiences for D23 Members throughout the year.
Fans can join D23 at Gold Membership ($99.99/year), Gold Duo Membership ($129.99/year), and General Membership (complimentary) levels at D23.com. To keep up with all the latest D23 news and events, follow DisneyD23 on Facebook, Instagram, X, TikTok, and YouTube.
Star Wars Spoof: Space Robots in Outer Space Ep X: Battle for the Halcyon: The Last Starcruiser
Sure, Star Wars is cool and all. But let's not forget about that other multi-part sci-fi cinematic spectacular, "Space Robots in Outer Space." In fact, Hank Lonely (Hollywood's ultimate hyphenate — actor / producer / director / writer / guy who makes sure the Porto Potties are kept squeaky-clean) just announced that there'll soon be a 10th installment of this … Well, not exactly beloved. How about we say "admired from afar" instead? … series coming to a theater near you. In fact, here's the highly anticipated teaser trailer for that project. Which is supposed to be titled "Space Robots in Outer Space X — Battle for the Halycon: The Last Starcruiser."
Okay. Now the real story … In honor of Star Wars Day (i.e., May 4th. As in "May the Fourth Be With You"), Len Testa and I are sharing something that we produced with the help of all the nice folks who joined us last month aboard the Halycon.
We turned the Galactic Starcruiser as well as Black Spire Outpost into the backdrop for an affectionate send-up of all things Stars Wars. We hope that you (more importantly, the legal team at Lucasfilm) take this faux trailer in the spirit with which it was intended. Special thanks to Aaron Adams for so skillfully stitching all of this footage together. Also thanks to the team at Storybook Destinations, Touring Plans and the talented cast & crew aboard the "Star Wars: Galactic Starcruiser" for making this "Disney Dish" fan event so memorable.
Disney's New Trailer Reveals How Ralph & Vanellope Get to the Internet in "Ralph Breaks the Internet: Wreck-It Ralph 2"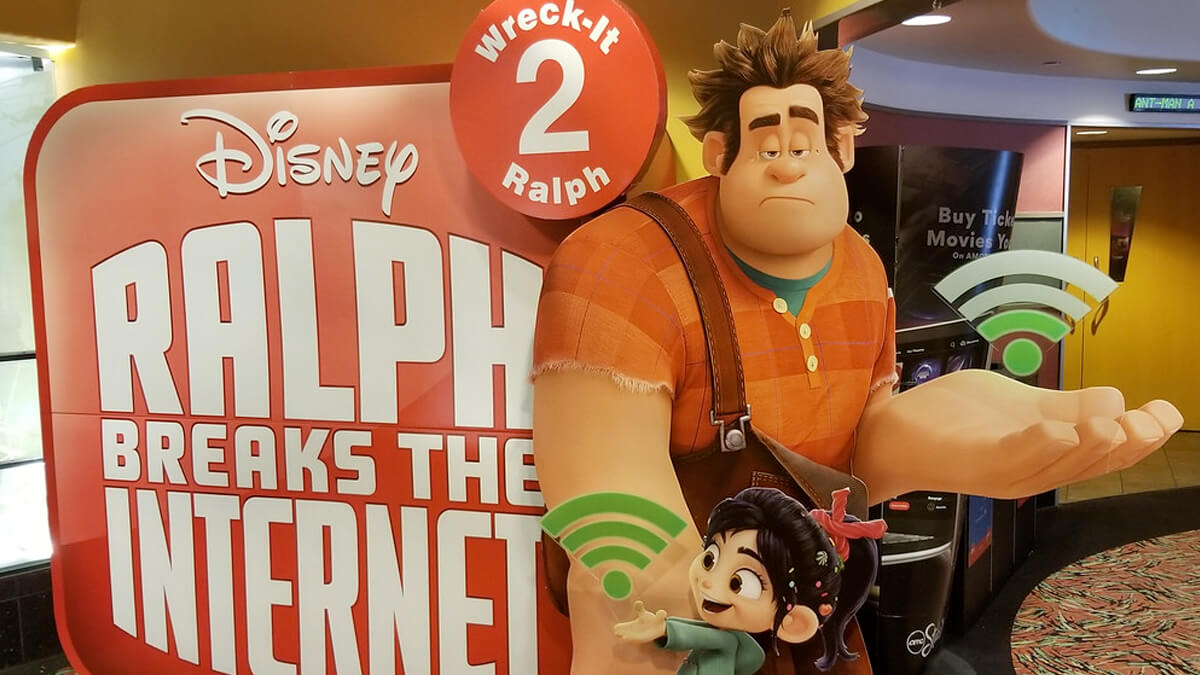 When "Wreck-It Ralph" opened on Nov. 2, 2012, it turned in the highest opening weekend ever for a Walt Disney Animation Studios film at the time of release. Now Disney is hoping Ralph will not only break the Internet but the 2018 Thanksgiving boxoffice records as well.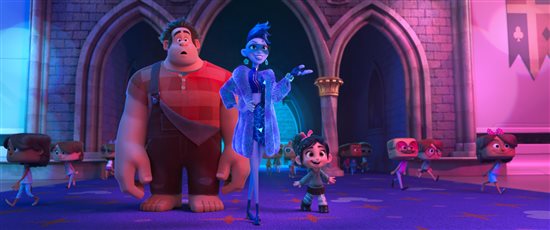 The film re-teams the original director, producer and co-writer behind "Wreck-It Ralph." The screenplay is currently being written by Phil Johnston and Pamela Ribon. Director Rich Moore, producer Clark Spencer, and co-writer Phil Johnston partnered with fellow director Byron Howard and co-writer/co-director Jared Bush to create the Academy Award®-winning blockbuster feature "Zootopia."
ROYAL REUNION – In "Ralph Breaks the Internet: Wreck It Ralph 2," Vanellope von Schweetz-along with her best friend Ralph-ventures into the uncharted world of the internet. When she finds herself surrounded by Disney princesses, she's surprised to learn that she actually has a lot in common with them. The scene, highlighted in a new trailer for the film (below), features several of the original princess voices, including Auli'i Cravalho ("Moana"), Kristen Bell (Anna in "Frozen"), Idina Menzel (Elsa in "Frozen"), Kelly MacDonald (Merida in "Brave"), Mandy Moore (Rapunzel in "Tangled"), Anika Noni Rose (Tiana in "The Princess and the Frog"), Ming-Na Wen ("Mulan"), Irene Bedard ("Pocahontas"), Linda Larkin (Jasmine in "Aladdin"), Paige O'Hara (Belle in "Beauty and the Beast") and Jodi Benson (Ariel in "The Little Mermaid"). Featuring Sarah Silverman as the voice of Vanellope, "Ralph Breaks the Internet: Wreck It Ralph 2" opens in theaters nationwide Nov. 21, 2018.