KIDS' TV STAR TO MAKE CAPE ANN HIS NEIGHBORHOOD FOR FINAL WEEKEND OF FILM FESTIVAL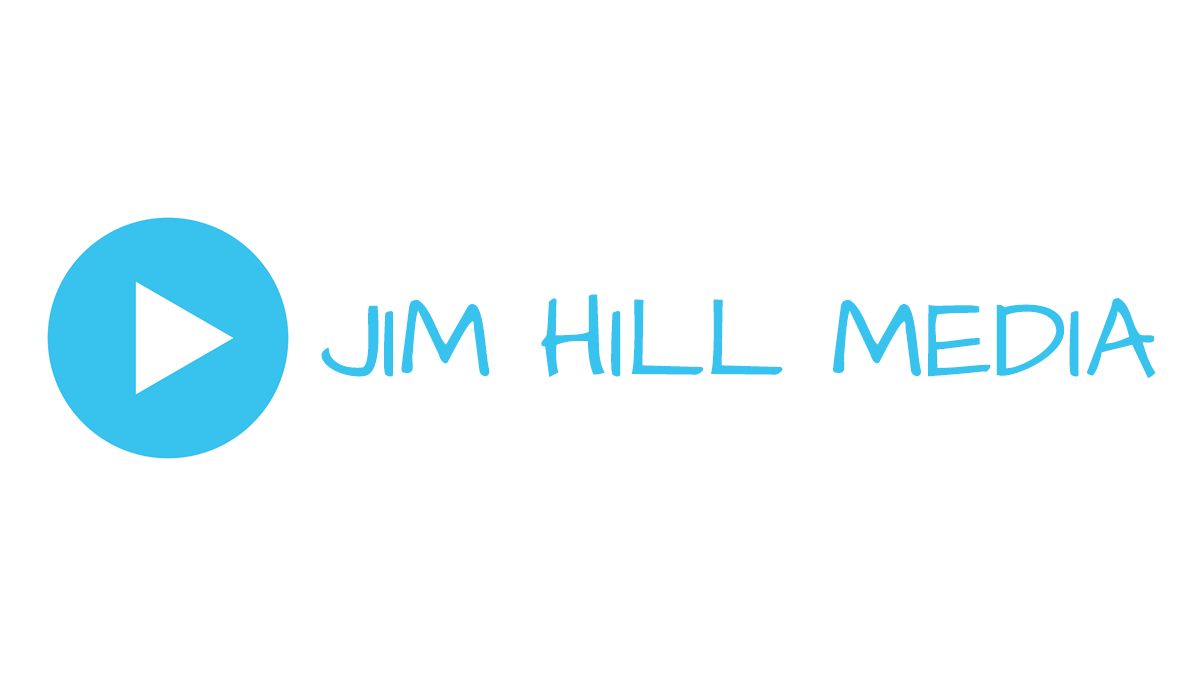 [Cape Ann, MA * October 8, 2010] – The film "My Tale Of Two Cities" (www.MyTaleOfTwoCities.com), a funny and hopeful comeback story, kicks off the final weekend of The Cape Ann Film Festival (www.CapeAnnFilmFest.com) on Friday, Oct. 15th at 7:00pm at the Rockport Music Cinema (www.RockportMusic.org) at the Shalin Liu Performance Center at 37 Main Street in Rockport with Guest of Honor, David "Mr. McFeely" Newell of the long-running kids' staple, "Mister Rogers' Neighborhood." The film is an entertaining and inspiring story about coming home again and people and cities reinventing themselves for a new age.
After the screening, Newell, who is featured in the film and is Guest of Honor of the 2010 Cape Ann Film Festival, will lead a special "Won't You Be My Neighbor?" sing-along. The film's director, "St. Elmo's Fire" screenwriter and "Saved By The Bell" producer Carl Kurlander, will also participate in a Q&A after the screening.
As an additional special treat for Cape Ann moviegoers, Sunday Oct. 17 at 2:00pm at the
Cape Ann Community Cinema
(
www.CapeAnnCinema.com
) at 21 Main Street in Gloucester, the Festival will present
"Speedy Delivery"
(
www.SpeedyDeliveryMovie.com
), a heartwarming documentary focusing on the quest of actor David Newell (aka "Mr. McFeely" the delivery man from "Mister Rogers' Neighborhood") to keep alive the legacy of Fred Rogers and "The Neighborhood." Newell will also appear at that screening and will conduct a "Won't You Be My Neighbor?" sing-along after the film.
The two-venue Cape Ann Film Festival opened on Friday, October 1st with a sold-out presentation of the local interest documentary "The Gloucester 18," and wraps on Sunday, October 17th at 5:00pm at Rockport Music Cinema with a presentation of the restoration of Fritz Lang's silent 1927 masterpiece, "Metropolis" with a live score by the renowned Cambridge trio, The Alloy Orchestra. Local cellist Kristen Miller will open the show with a new score for Maya Deren's experimental 1944 short, "At Land."
MORE ABOUT "MY TALE OF TWO CITIES":
When "St. Elmo's Fire" screenwriter and "Saved By The Bell" producer Carl Kurlander left Los Angeles for what he thought would be a one-year Hollywood sabbatical to teach at the University of Pittsburgh, little did he think the journey would land him as a guest on "The Oprah Winfrey Show" on a program about people who had changed their lives, much less inspire a feature documentary. But shortly after, Kurlander told Oprah how happy he and his wife were raising their daughter in Pittsburgh — the real-life "Mister Rogers' Neighborhood" where Mister Rogers had produced his TV show for 40 years — Pittsburgh and America's favorite neighbor Fred Rogers passed away and the City of Pittsburgh went bankrupt. With both himself and his hometown in a mid-life crisis, Kurlander set out on a Don Quixote quest to make a film to help the city he had grown up in.
Armed with a cranky cameraman, funded by his dermatologist, and often battling his wife, who longs to return to the sunny West Coast, Carl asks his neighbors from the famous (Steeler Franco Harris, Teresa Heinz Kerry) to the not-so-famous (his old gym teacher, the girl who inspired St. Elmo's Fire) how this once great industrial giant, which built America with its steel, conquered polio, and invented everything from aluminum to the Big Mac, can reinvent itself for a new age.
Kurlander goes cheese shopping with Teresa Heinz Kerry where they discuss her late husband John Heinz's belief that sometimes your worst problems can become your best opportunities; tosses a football with legendary Pittsburgh Steeler Franco Harris; visits with Andy Warhol's nephew at a local scrapyard, and goes fishing in Pittsburgh's once polluted rivers with his brother actor Tom Kurlander and, after eating a catfish, consults with famed coroner Dr. Cyril Wecht to find out if they will live. Along the way, the film documents one of the most inspiring urban comebacks in recent history as, during the course of filming, Pittsburgh went from the brink of bankruptcy to being named in 2010 "America's Most Livable City."
As comedian Louie Anderson jokes in the film, "My Tale Of Two Cities" is not a "Roger & Me," but a "Mister Rogers & Me" — a feel-good movie which explores whether you can go home again and how all of us can make a difference in the communities in which we live. But in the end, this quirky, personal, and often funny, film may be most about what Oprah said to Kurlander when he was on her show — the search for a more "authentic life."
On March 23, 2010, "My Tale Of Two Cities" became the first movie ever to play Capitol Hill at the new U.S. Visitor's Center where many shared Congressman Mike Doyle's sentiment that this is "a comeback story that can inspire cities around the country." The film has gone on to play in theaters across North America including Windsor Ontario, Pittsburgh, Tempe, Harrisburg, New Haven, Cleveland, Boston, Portland and Louisville.
For more information and media inquiries or screeners, email Marketing Director Chelsea Strub at
MyTaleOfTwoCities@gmail.com
. "My Tale Of Two Cities" is distributed by Panorama Entertainment.
WHAT PEOPLE ARE SAYING ABOUT "MY TALE OF TWO CITIES":
"Made in the first-person style of Michael Moore, Morgan Spurlock, and Bruce Weber, this witty and heartfelt documentary interweaves Kurlander's personal odyssey with an account of the rise-and-fall-and-rise-again of The Steel City, touching upon such touchstones as TV icon Mr. Rogers (who also went back to Pittsburgh), onetime local filmmaker George Romero ("Even the dead left Pittsburgh!"), football legend Franco Harris ("The Immaculate Reception"), Andy Warhol, and many more." -The Gene Siskel Film Center
"A story of comebacks, coming back, and what a beautiful day in the neighborhood can mean." -Barb Vancheri, Pittsburgh Post-Gazette
"A movie that is timely, moving, and – above all – entertaining. You can't get an entire city into therapy– but this film is the next best thing." -Mitch Teich, Milwaukee Public Radio
"… a wry, funny tale…. A cross between Woody Allen and Fred Rogers, Kurlander reminds us that our cities are the real "Real America in which we can best renew ourselves, our country, and our hope for all humanity." -Howard Fineman, Newsweek
"Delightfully quirky" -Chicago Reader
"Schlubbier than Michael Moore." -The Boston Globe
# # #
Disney Will Bring D23: The Ultimate Disney Fan Event to Anaheim, California in August 2024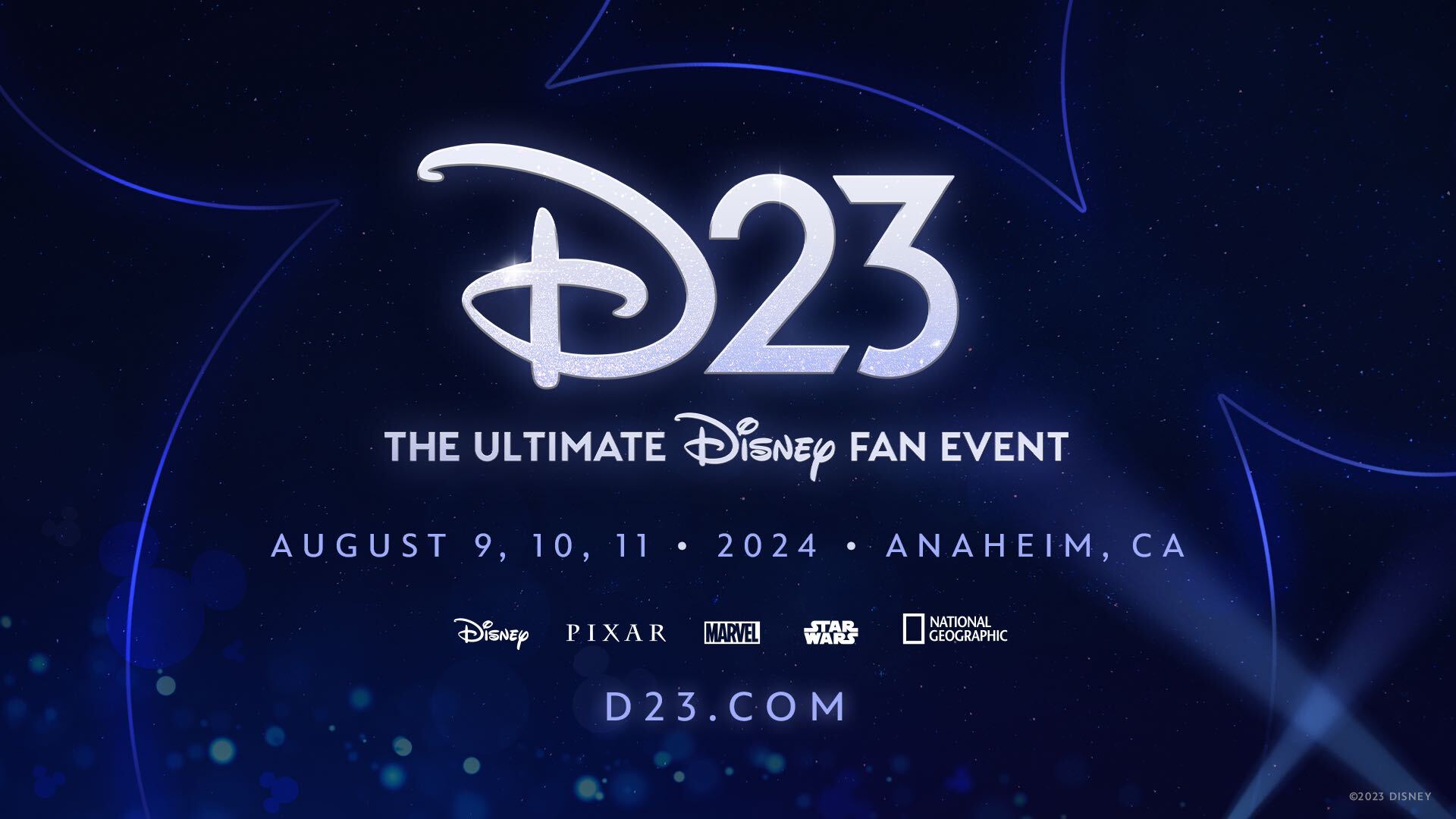 Expanded Disney Fan Experience Will Feature New and Exciting Events Across Multiple Locations, Including a D23 Takeover of the Happiest Place On Earth, Evening Entertainment at the Honda Center, D23 Day at Angel Stadium, and Much More
Fan Favorites Including Exhibits, Panels, Shows, and Shopping Will Dazzle Disney Enthusiasts at the Anaheim Convention Center
D23: The Ultimate Disney Fan Event is a one-of-a-kind fan experience like never before with spectacular shows, new venues, and multiple days of entertainment that will bring together the best of Disney, Pixar, Marvel, Star Wars, and more!
Highlightswill include:
Sunday, August 4: D23 Day at Angel Stadium, where D23 fans are invited to attend the Los Angeles Angels vs. New York Mets game.
Thursday, August 8: D23 kickoff celebration at Disneyland Resort.
Friday, August 9 – Sunday, August 11: Shopping, exhibits, panels, and presentations will take place at the Anaheim Convention Center during the day, with the fun extending into the evening at the Honda Center, the bigger home to marquee shows.
Tickets for D23: The Ultimate Disney Fan Event will go on sale in Spring 2024, with ticketing options to be announced later for access to the Anaheim Convention Center and the Honda Center. Admission for D23 Day at Angel Stadium and the D23 kickoff celebration at Disneyland Resort will be available as separate ticketed events. Additional details for D23: The Ultimate Disney Fan Event will be announced in early 2024.
You can get updates by staying connected to D23 via social media (@DisneyD23 on Facebook, Instagram, X), D23.com, and our weekly D23 FanFare email (sign up for free as a D23 General Member at JoinD23.com).
About D23
The name "D23" pays homage to the exciting journey that began in 1923 when Walt Disney opened his first studio in Hollywood. D23 is the first official club for fans in Disney's nearly 100-year history. It gives its members a greater connection to the entire world of Disney by placing them in the middle of the magic year-round through its quarterly publication, Disney twenty-three; the latest news and stories on D23.com; member-exclusive offers and discounts; the popular D23 Inside Disney podcast; and special experiences for D23 Members throughout the year.
Fans can join D23 at Gold Membership ($99.99/year), Gold Duo Membership ($129.99/year), and General Membership (complimentary) levels at D23.com. To keep up with all the latest D23 news and events, follow DisneyD23 on Facebook, Instagram, X, TikTok, and YouTube.
Star Wars Spoof: Space Robots in Outer Space Ep X: Battle for the Halcyon: The Last Starcruiser
Sure, Star Wars is cool and all. But let's not forget about that other multi-part sci-fi cinematic spectacular, "Space Robots in Outer Space." In fact, Hank Lonely (Hollywood's ultimate hyphenate — actor / producer / director / writer / guy who makes sure the Porto Potties are kept squeaky-clean) just announced that there'll soon be a 10th installment of this … Well, not exactly beloved. How about we say "admired from afar" instead? … series coming to a theater near you. In fact, here's the highly anticipated teaser trailer for that project. Which is supposed to be titled "Space Robots in Outer Space X — Battle for the Halycon: The Last Starcruiser."
Okay. Now the real story … In honor of Star Wars Day (i.e., May 4th. As in "May the Fourth Be With You"), Len Testa and I are sharing something that we produced with the help of all the nice folks who joined us last month aboard the Halycon.
We turned the Galactic Starcruiser as well as Black Spire Outpost into the backdrop for an affectionate send-up of all things Stars Wars. We hope that you (more importantly, the legal team at Lucasfilm) take this faux trailer in the spirit with which it was intended. Special thanks to Aaron Adams for so skillfully stitching all of this footage together. Also thanks to the team at Storybook Destinations, Touring Plans and the talented cast & crew aboard the "Star Wars: Galactic Starcruiser" for making this "Disney Dish" fan event so memorable.
Disney's New Trailer Reveals How Ralph & Vanellope Get to the Internet in "Ralph Breaks the Internet: Wreck-It Ralph 2"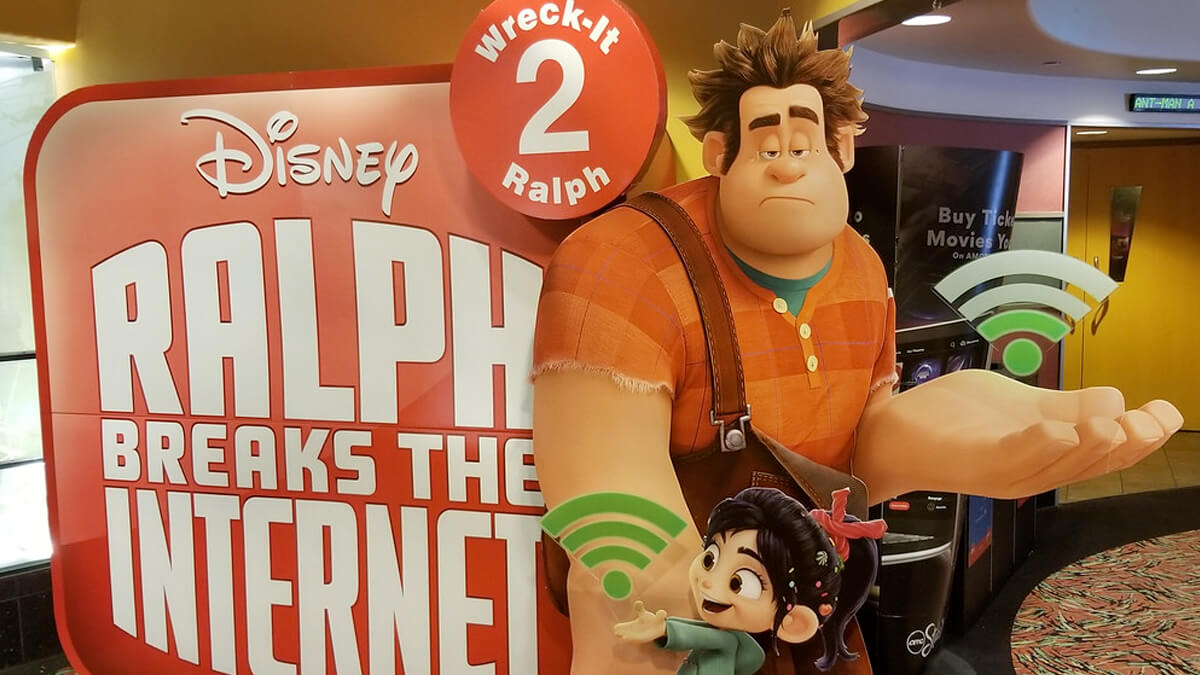 When "Wreck-It Ralph" opened on Nov. 2, 2012, it turned in the highest opening weekend ever for a Walt Disney Animation Studios film at the time of release. Now Disney is hoping Ralph will not only break the Internet but the 2018 Thanksgiving boxoffice records as well.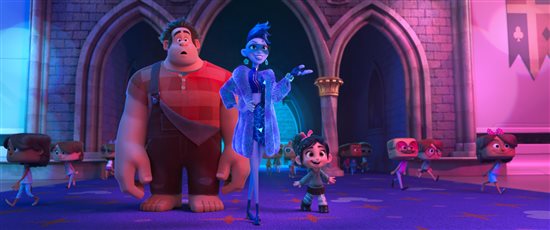 The film re-teams the original director, producer and co-writer behind "Wreck-It Ralph." The screenplay is currently being written by Phil Johnston and Pamela Ribon. Director Rich Moore, producer Clark Spencer, and co-writer Phil Johnston partnered with fellow director Byron Howard and co-writer/co-director Jared Bush to create the Academy Award®-winning blockbuster feature "Zootopia."
ROYAL REUNION – In "Ralph Breaks the Internet: Wreck It Ralph 2," Vanellope von Schweetz-along with her best friend Ralph-ventures into the uncharted world of the internet. When she finds herself surrounded by Disney princesses, she's surprised to learn that she actually has a lot in common with them. The scene, highlighted in a new trailer for the film (below), features several of the original princess voices, including Auli'i Cravalho ("Moana"), Kristen Bell (Anna in "Frozen"), Idina Menzel (Elsa in "Frozen"), Kelly MacDonald (Merida in "Brave"), Mandy Moore (Rapunzel in "Tangled"), Anika Noni Rose (Tiana in "The Princess and the Frog"), Ming-Na Wen ("Mulan"), Irene Bedard ("Pocahontas"), Linda Larkin (Jasmine in "Aladdin"), Paige O'Hara (Belle in "Beauty and the Beast") and Jodi Benson (Ariel in "The Little Mermaid"). Featuring Sarah Silverman as the voice of Vanellope, "Ralph Breaks the Internet: Wreck It Ralph 2" opens in theaters nationwide Nov. 21, 2018.