Lightning McQueen, Tow Truck Mater and Finn McMissile Race State By STATE FARM®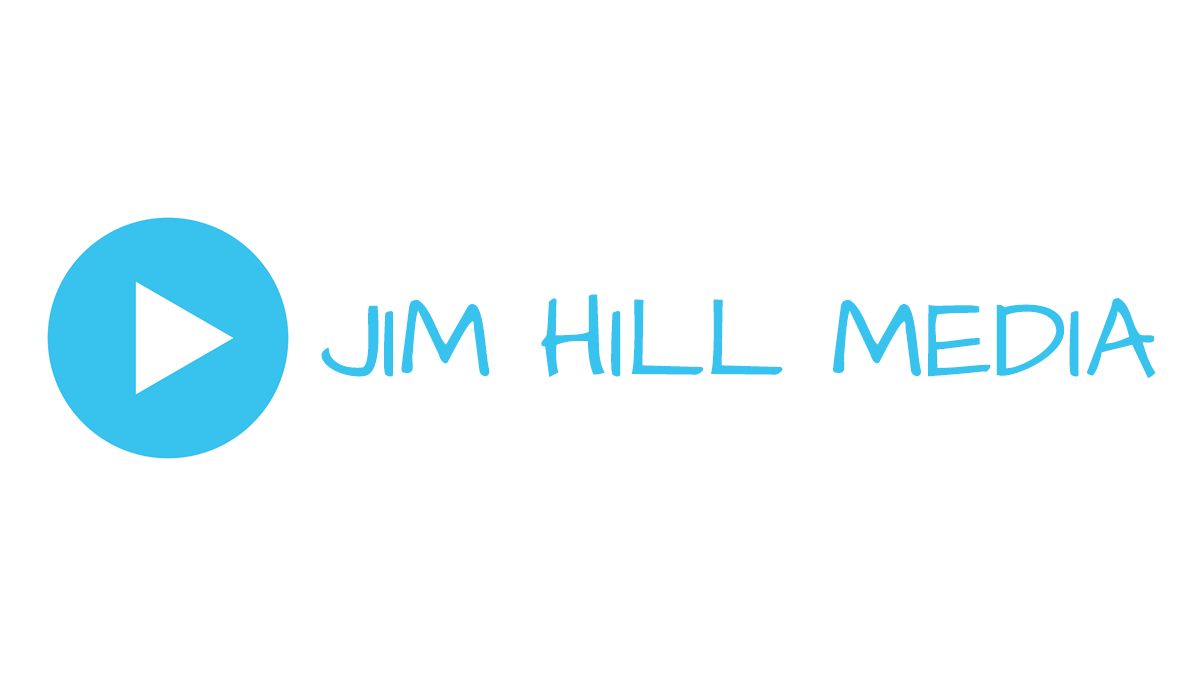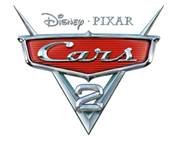 PRESENTED BY STATE FARM®, "AGENTS ON A MISSION" MULTI-CITY TOUR
KICKS OFF AT THE MALL OF AMERICA ON MARCH 22
Star Racecar Lightning McQueen, Lovable Tow Truck Mater and
Master British Spy Finn McMissile Race Across North America to Celebrate
Disney•Pixar's Big-Screen Adventure "Cars 2"
BURBANK, Calif. (March 18, 2011) – Presented by State Farm, the "Agents on a Mission" tour hits the road with Disney•Pixar's "Cars 2" this spring when four-time Piston Cup champion Lightning McQueen and best friend Mater join master British spy Finn McMissile on a 30-city tour that kicks off at the Mall of America in Bloomington, Minn., on March 22. The star cars race off the big screen and into a host of cities-life-size remote-controlled models will light up and rev for fans in Detroit, Toronto, Phoenix, Philadelphia, New York, Boston, Washington, DC, and Miami, among others. The tour heats up at the film's Los Angeles red-carpet premiere on June 18, just in time for the "Cars 2" theatrical opening on June 24.
"The 'Agents on a Mission' tour lets fans get face to face with 'Cars' favorites Lightning McQueen and Mater, plus the very cool, very savvy spy Finn McMissile, a new character on 'Cars 2' roster," says MT Carney, president of marketing for The Walt Disney Studios. "This movie is filled with fun, action, heart and a lot of laughs-we want to get everyone geared up for 'Cars 2.'"
Star racecar Lightning McQueen (voice of Owen Wilson) and the incomparable tow truck Mater (voice of Larry the Cable Guy) take their friendship to exciting new places in Disney•Pixar's "Cars 2" when they head overseas to compete in the first-ever World Grand Prix. But the road to the championship is filled with surprises when Mater gets caught up in an intriguing adventure of his own: international espionage. Mater finds himself torn between assisting Lightning McQueen in the high-profile race and towing the line in a top-secret mission orchestrated by master British super spy Finn McMissile (voice of Michael Caine). Directed by John Lasseter and produced by Denise Ream, the fast-paced fun includes a colorful new all-car cast, complete with menacing villains and international racing competitors.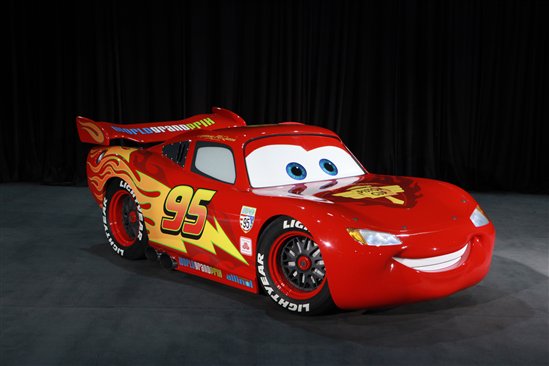 State Farm brings Disney•Pixar's "Cars 2" adventure directly to fans with the "Agents on a Mission" tour, showcasing cars modeled after their big-screen likenesses. The cars will be outfitted in Goodyear tires and transported from coast to coast (and back again) by Mack Trucks, Inc. Visitors can check out the cars and take part in a variety of "Cars 2"-themed activities, including a video kiosk, e-photo opportunities, games and giveaways. They can also enter the "Agents on a Mission" sweepstakes, which features 18,000 prizes, including a new car.
"State Farm is thrilled to present the 'Cars 2' 'Agents on a Mission' tour," says Pam El, marketing vice president, State Farm. "Like our force of 18,000 agents across the U.S. and Canada, whose mission is to help people realize their dreams every day, families can become secret agents by participating in fun 'Cars 2'-themed missions at the tour and online."
The tour will run through June, hitting the U.S. red-carpet premiere in Los Angeles, and wrapping up in San Francisco and Sonoma. For more information about the movie, the tour and a list of cities, check out Disney.com/cars.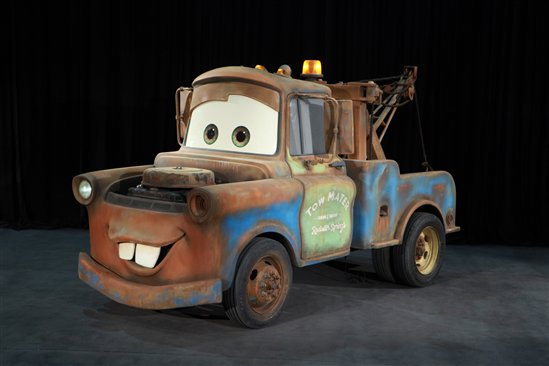 Disney•Pixar's "Cars," originally released on June 9, 2006, grossed nearly $462 million worldwide. It was nominated for two Oscars® and one Golden Globe® Award, winning the first ever Golden Globe for Best Animated Feature Film.
Presented in Disney Digital 3DTM and IMAX® 3D in select theaters, Disney•Pixar's "Cars 2" hits the track on June 24, 2011. The film marks DisneyŸPixar's 12th feature-length animated film and will be released as Pixar Animation Studios celebrates its 25th Anniversary this year. The Studio, founded in 1986, has earned 29 Academy Awards® and seven Golden Globes®. To date, its 11 feature films have grossed more than $6.5 billion at the worldwide box office.
For more information about the movie, visit Disney.com/cars, like us on Facebook: facebook.com/pixarcars, and follow us on Twitter: twitter.com/disneypixar. For more information about State Farm and the "Agents on a Mission" promotion, like State Farm on Facebook: facebook.com/statefarm or follow State Farm on Twitter: twitter.com/statefarm.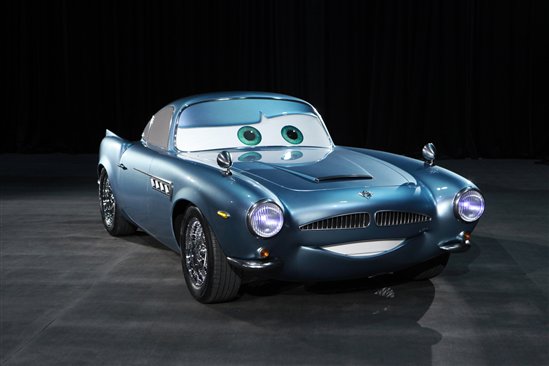 ABOUT STATE FARM®
State Farm insures more cars and homes than any other insurer in the U.S., is the leading insurer of watercraft and is also a leading insurer in Canada. Our 17,800 agents and more than 66,000 employees serve 81 million policies and accounts – more than 79 million auto, fire, life and health policies in the United States and Canada, and nearly 2 million bank accounts. State Farm Mutual Automobile Insurance Company is the parent of the State Farm family of companies. State Farm is ranked No. 34 on the Fortune 500 list of largest companies. For more information, please visit statefarm.com® or in Canada statefarm.ca®.
ABOUT GOODYEAR
Goodyear is one of the world's largest tire companies. It employs approximately 69,000 people and manufactures its products in more than 57 facilities in 23 countries around the world. Its two Innovation Centers in Akron, Ohio, and Colmar-Berg, Luxembourg, strive to develop state-of-the-art
products and services that set the technology and performance standard for the industry. For more information about Goodyear, go to www.goodyear.com/corporate.
ABOUT MACK TRUCKS, INC.
Dedicated to quality, reliability, and total customer satisfaction, Mack Trucks, Inc. has provided its customers with innovative transportation solutions for more than a century. Today, Mack is one of North America's largest producers of heavy-duty trucks and MACK® trucks are sold and serviced through an extensive distribution network in more than 45 countries. Mack trucks and diesel engines sold in North America are assembled in the United States. Mack manufacturing locations are certified to the internationally recognized ISO 9001 standard for quality and ISO 14001 standard for environmental management systems. Mack is also a proud sponsor of Share the Road, an American Trucking Associations' public information campaign aimed at enhancing the safety of our nation's roadways. Mack Trucks, Inc. is part of the Volvo Group, one of the world's leading manufacturers of trucks, buses and construction equipment, drive systems for marine and industrial applications, aerospace components and services, and is one of the world's leading producers of heavy-diesel engines (9-16 liter). The Group also provides complete solutions for financing and service. The Volvo Group, which employs more than 90,000 people, has production facilities in 19 countries and sells their products in more than 180 markets. Volvo Group sales for 2010 amounted to $36.7 billion. The Volvo Group is a publicly-held company headquartered in Gothenburg, Sweden. Volvo Shares are listed on Nasdaq OMX Nordic Exchange and are traded OTC in the U.S.
Disney Will Bring D23: The Ultimate Disney Fan Event to Anaheim, California in August 2024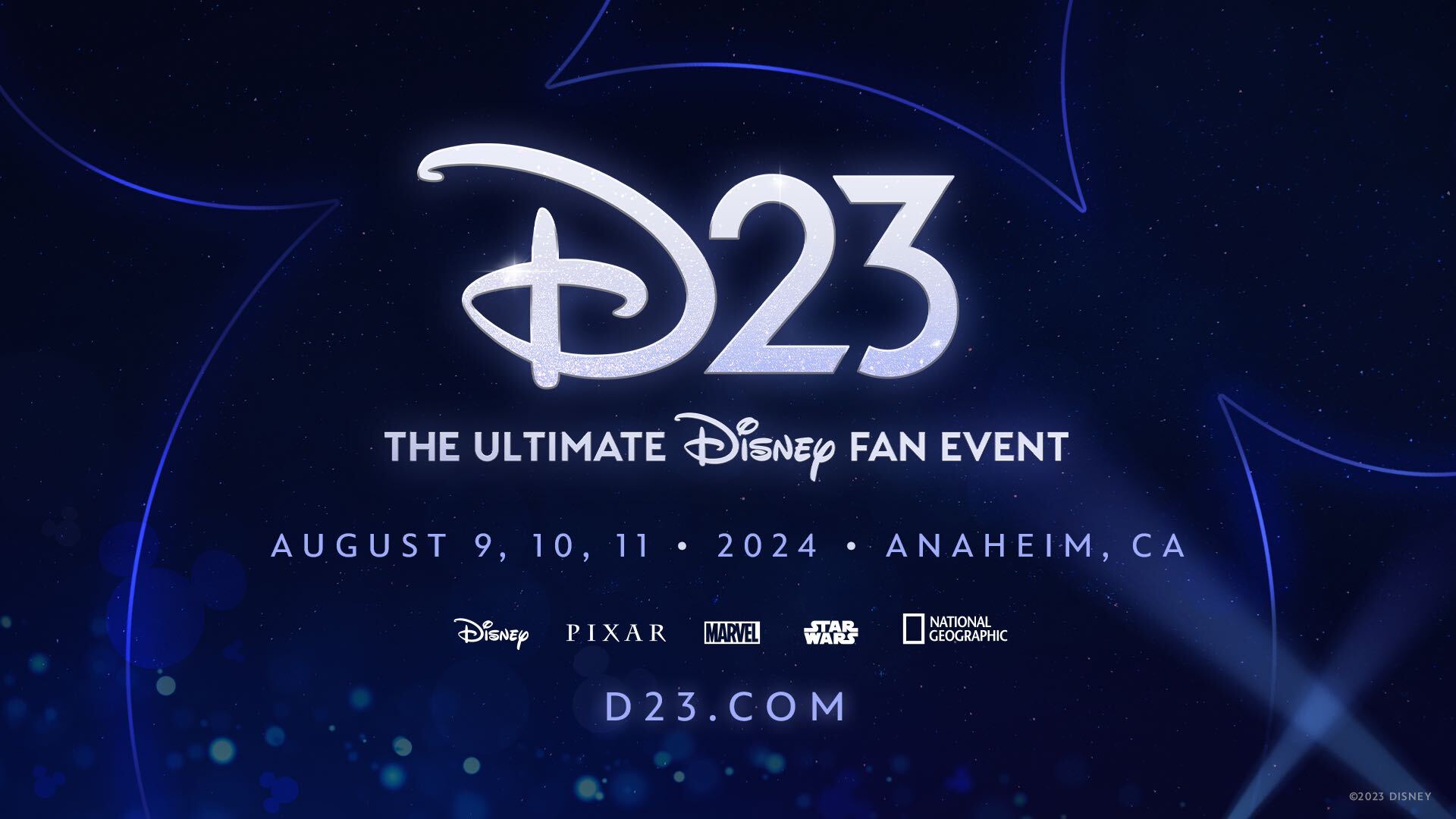 Expanded Disney Fan Experience Will Feature New and Exciting Events Across Multiple Locations, Including a D23 Takeover of the Happiest Place On Earth, Evening Entertainment at the Honda Center, D23 Day at Angel Stadium, and Much More
Fan Favorites Including Exhibits, Panels, Shows, and Shopping Will Dazzle Disney Enthusiasts at the Anaheim Convention Center
D23: The Ultimate Disney Fan Event is a one-of-a-kind fan experience like never before with spectacular shows, new venues, and multiple days of entertainment that will bring together the best of Disney, Pixar, Marvel, Star Wars, and more!
Highlightswill include:
Sunday, August 4: D23 Day at Angel Stadium, where D23 fans are invited to attend the Los Angeles Angels vs. New York Mets game.
Thursday, August 8: D23 kickoff celebration at Disneyland Resort.
Friday, August 9 – Sunday, August 11: Shopping, exhibits, panels, and presentations will take place at the Anaheim Convention Center during the day, with the fun extending into the evening at the Honda Center, the bigger home to marquee shows.
Tickets for D23: The Ultimate Disney Fan Event will go on sale in Spring 2024, with ticketing options to be announced later for access to the Anaheim Convention Center and the Honda Center. Admission for D23 Day at Angel Stadium and the D23 kickoff celebration at Disneyland Resort will be available as separate ticketed events. Additional details for D23: The Ultimate Disney Fan Event will be announced in early 2024.
You can get updates by staying connected to D23 via social media (@DisneyD23 on Facebook, Instagram, X), D23.com, and our weekly D23 FanFare email (sign up for free as a D23 General Member at JoinD23.com).
About D23
The name "D23" pays homage to the exciting journey that began in 1923 when Walt Disney opened his first studio in Hollywood. D23 is the first official club for fans in Disney's nearly 100-year history. It gives its members a greater connection to the entire world of Disney by placing them in the middle of the magic year-round through its quarterly publication, Disney twenty-three; the latest news and stories on D23.com; member-exclusive offers and discounts; the popular D23 Inside Disney podcast; and special experiences for D23 Members throughout the year.
Fans can join D23 at Gold Membership ($99.99/year), Gold Duo Membership ($129.99/year), and General Membership (complimentary) levels at D23.com. To keep up with all the latest D23 news and events, follow DisneyD23 on Facebook, Instagram, X, TikTok, and YouTube.
Star Wars Spoof: Space Robots in Outer Space Ep X: Battle for the Halcyon: The Last Starcruiser
Sure, Star Wars is cool and all. But let's not forget about that other multi-part sci-fi cinematic spectacular, "Space Robots in Outer Space." In fact, Hank Lonely (Hollywood's ultimate hyphenate — actor / producer / director / writer / guy who makes sure the Porto Potties are kept squeaky-clean) just announced that there'll soon be a 10th installment of this … Well, not exactly beloved. How about we say "admired from afar" instead? … series coming to a theater near you. In fact, here's the highly anticipated teaser trailer for that project. Which is supposed to be titled "Space Robots in Outer Space X — Battle for the Halycon: The Last Starcruiser."
Okay. Now the real story … In honor of Star Wars Day (i.e., May 4th. As in "May the Fourth Be With You"), Len Testa and I are sharing something that we produced with the help of all the nice folks who joined us last month aboard the Halycon.
We turned the Galactic Starcruiser as well as Black Spire Outpost into the backdrop for an affectionate send-up of all things Stars Wars. We hope that you (more importantly, the legal team at Lucasfilm) take this faux trailer in the spirit with which it was intended. Special thanks to Aaron Adams for so skillfully stitching all of this footage together. Also thanks to the team at Storybook Destinations, Touring Plans and the talented cast & crew aboard the "Star Wars: Galactic Starcruiser" for making this "Disney Dish" fan event so memorable.
Disney's New Trailer Reveals How Ralph & Vanellope Get to the Internet in "Ralph Breaks the Internet: Wreck-It Ralph 2"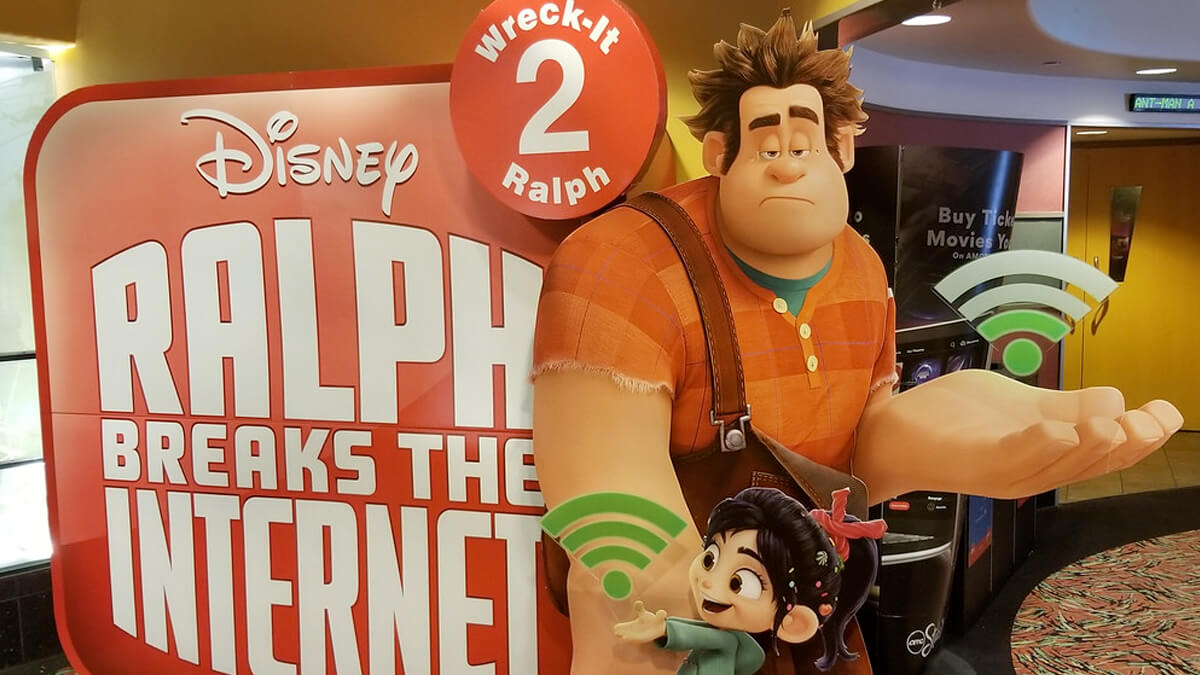 When "Wreck-It Ralph" opened on Nov. 2, 2012, it turned in the highest opening weekend ever for a Walt Disney Animation Studios film at the time of release. Now Disney is hoping Ralph will not only break the Internet but the 2018 Thanksgiving boxoffice records as well.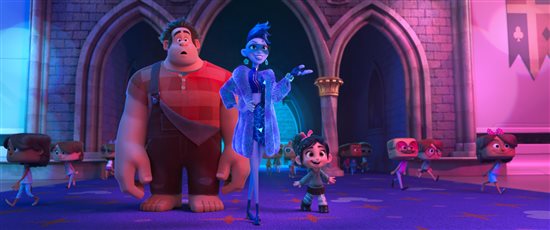 The film re-teams the original director, producer and co-writer behind "Wreck-It Ralph." The screenplay is currently being written by Phil Johnston and Pamela Ribon. Director Rich Moore, producer Clark Spencer, and co-writer Phil Johnston partnered with fellow director Byron Howard and co-writer/co-director Jared Bush to create the Academy Award®-winning blockbuster feature "Zootopia."
ROYAL REUNION – In "Ralph Breaks the Internet: Wreck It Ralph 2," Vanellope von Schweetz-along with her best friend Ralph-ventures into the uncharted world of the internet. When she finds herself surrounded by Disney princesses, she's surprised to learn that she actually has a lot in common with them. The scene, highlighted in a new trailer for the film (below), features several of the original princess voices, including Auli'i Cravalho ("Moana"), Kristen Bell (Anna in "Frozen"), Idina Menzel (Elsa in "Frozen"), Kelly MacDonald (Merida in "Brave"), Mandy Moore (Rapunzel in "Tangled"), Anika Noni Rose (Tiana in "The Princess and the Frog"), Ming-Na Wen ("Mulan"), Irene Bedard ("Pocahontas"), Linda Larkin (Jasmine in "Aladdin"), Paige O'Hara (Belle in "Beauty and the Beast") and Jodi Benson (Ariel in "The Little Mermaid"). Featuring Sarah Silverman as the voice of Vanellope, "Ralph Breaks the Internet: Wreck It Ralph 2" opens in theaters nationwide Nov. 21, 2018.