The Walt Disney Company Sets New Standards for Food Advertising to Kids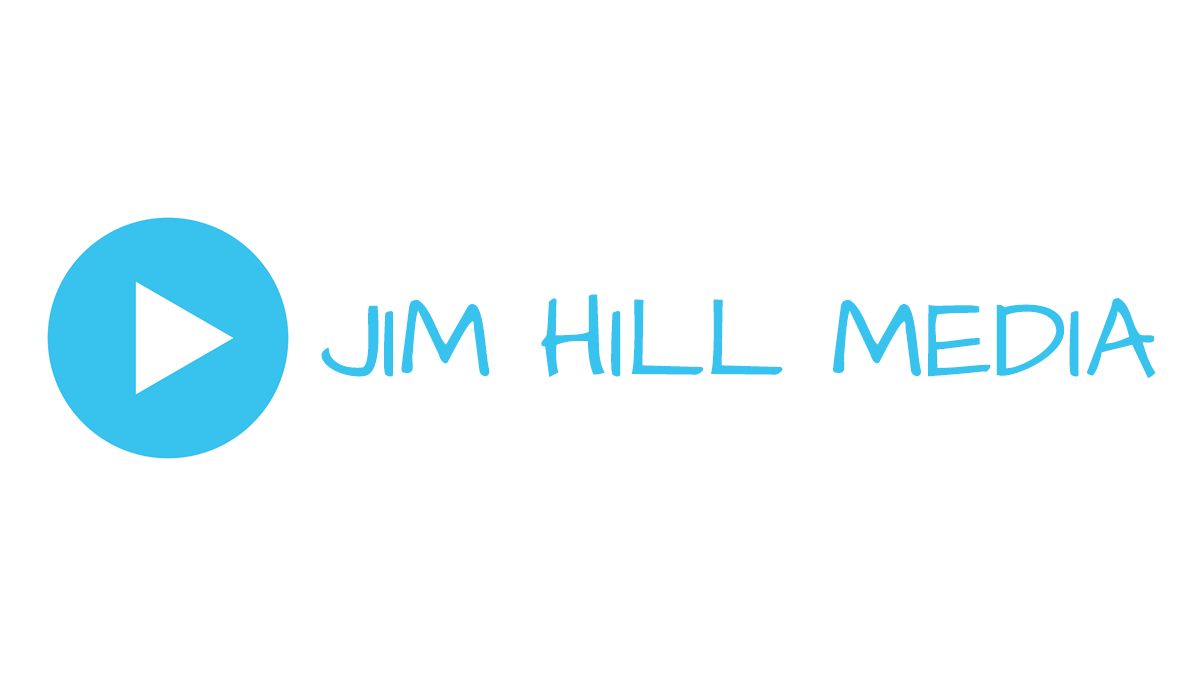 Builds on Disney's 2006 Landmark Nutrition Guidelines
Launches "Mickey Check" Tool to Make it Easier to Identify Nutritious Foods in Stores, Online and on Vacation
BURBANK,
Calif., June 5, 2012 – Building on its landmark nutrition guidelines
established in 2006, The Walt Disney Company (NYSE: DIS) today became
the first major media company to introduce new standards for food
advertising on programming targeting kids and families. This
significant undertaking marks the latest step in Disney's partnership
with parents to inspire kids to lead healthier lifestyles. Under Disney's new
standards, all food and beverage products advertised, sponsored, or
promoted on Disney Channel, Disney XD, Disney Junior, Radio Disney, and
Disney-owned online destinations oriented to families with younger
children will be required by 2015 to meet Disney's nutrition
guidelines. The nutrition guidelines are aligned to federal standards,
promote fruit and vegetable consumption and call for limiting calories
and reducing saturated fat, sodium, and sugar.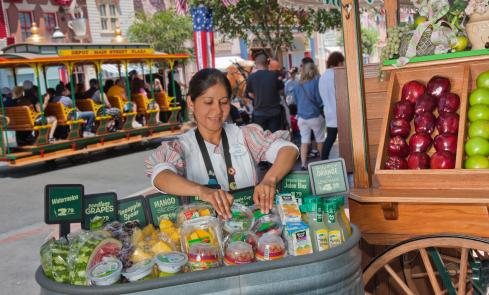 Copyright 2012 The Walt Disney Company. All rights reserved.
"We're
proud of the impact we've had over the last six years," said Robert A.
Iger, Chairman and CEO, The Walt Disney Company. "We've taken steps
across our company to support better choices for families, and now we're
taking the next important step forward by setting new food advertising
standards for kids. The emotional connection kids have to our
characters and stories gives us a unique opportunity to continue to
inspire and encourage them to lead healthier lives."
Since
2006 when Disney became the first major media company to establish
nutrition guidelines, the company has successfully combined its unique
storytelling, beloved characters, and unparalleled reach to make
healthier lifestyles for families more appealing and more fun.
Disney's unmatched efforts have received critical acclaim and
recognition from moms, nutrition experts, and federal regulators.
"This
new initiative is truly a game changer for the health of our children,"
said First Lady Michelle Obama. "This is a major American company – a
global brand – that is literally changing the way it does business so
that our kids can lead healthier lives. With this new initiative,
Disney is doing what no major media company has ever done before in the
U.S. – and what I hope every company will do going forward. When it
comes to the ads they show and the food they sell, they are asking
themselves one simple question: "Is this good for our kids?"'
"Mickey Check" Tool
In
addition to its new advertising standards, Disney today introduced the
"Mickey Check" tool, an icon that calls out nutritious food and menu
items sold in stores, online, and at restaurants and food venues at its
U.S. Parks and Resorts. By the end of 2012 the "Mickey Check" will
appear on licensed foods products, on qualified recipes on Disney.com
and Family.com, and on menus and select products at Disney's Parks and
Resorts.
Disney Magic of Healthy Living on Vacation
In
2006, Disney pioneered new, well-balanced kids' meals served at its
Parks and Resorts, which automatically include nutritious sides and
beverages such as carrots and low-fat milk, unless parents opt out. Of
the more than 12 million kids' meals served last year at Disney Parks
and Resorts in the U.S., parents stuck with the healthier options 6 out
of 10 times. Now, Disney will enhance its breakthrough efforts by
further reducing sodium in kids' meals and introducing new well-balanced
kids' breakfast meals.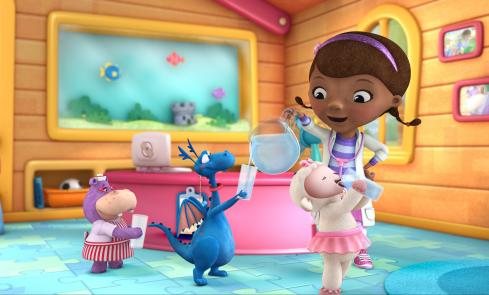 Copyright 2012 The Walt Disney Company. All rights reserved.
Disney Magic of Healthy Living at Retail
Since
2006, Disney Consumer Products (DCP) has sold more than two billion
servings of Disney licensed fruits and vegetables in North America, and
has transformed its food offerings resulting in 85 percent of all U.S.
licensed products meeting the company's nutrition guidelines and only 15
percent reserved for special occasion treats. Additionally, Disney
will further reduce sugar and sodium in all licensed foods.
Disney Magic of Healthy Living On-Air
Disney's
iconic characters, creativity, and family entertainment platforms offer
a unique position from which Disney can help make nutritious eating and
physical activity fun and rewarding. Disney Magic of Healthy Living
includes online resources for families, live events, as well as
informative short-form programming. The on-air spots, which today reach
almost 100 million households in the U.S. on Disney Channel, Disney XD
and Disney Junior, inspire and encourage kids and families to live
healthier lifestyles through better eating habits and fun activities.
Disney's 2006 nutrition policy stipulated that promotions aimed at
children 12 years old and under – most notably for films — would meet
specific guidelines. Since then, Disney kid-targeted film promotional
campaigns feature only healthier food and beverage products.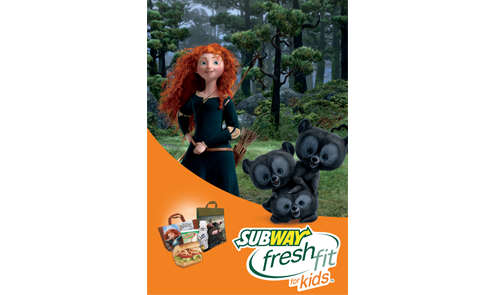 Copyright 2012 The Walt Disney Company. All rights reserved.
"Making
healthy eating and physical activity fun is central to creating
healthier generations to come," said Dr. James O. Hill, who worked with
Disney to develop its nutrition guidelines, and is executive director of
the Anschutz Health & Wellness Center at the University of
Colorado. "Disney is using 'magic' – fun and creativity – to encourage
kids and families to make positive changes, and it is working."

About Disney Magic of Healthy Living
Disney Magic of Healthy Living partners
with parents and inspires kids and families to lead healthier
lifestyles. This initiative includes engaging content, useful tools, as
well as nutrition guidelines that pair the fun of Disney's stories and
characters with a well-balanced portfolio of foods and healthier
lifestyle choices. Disney's nutrition guidelines, which were first
introduced in 2006, were developed with the help of experts and align to
federal standards. For more information, please visit: www.thewaltdisneycompany.com/mohl
Disney Will Bring D23: The Ultimate Disney Fan Event to Anaheim, California in August 2024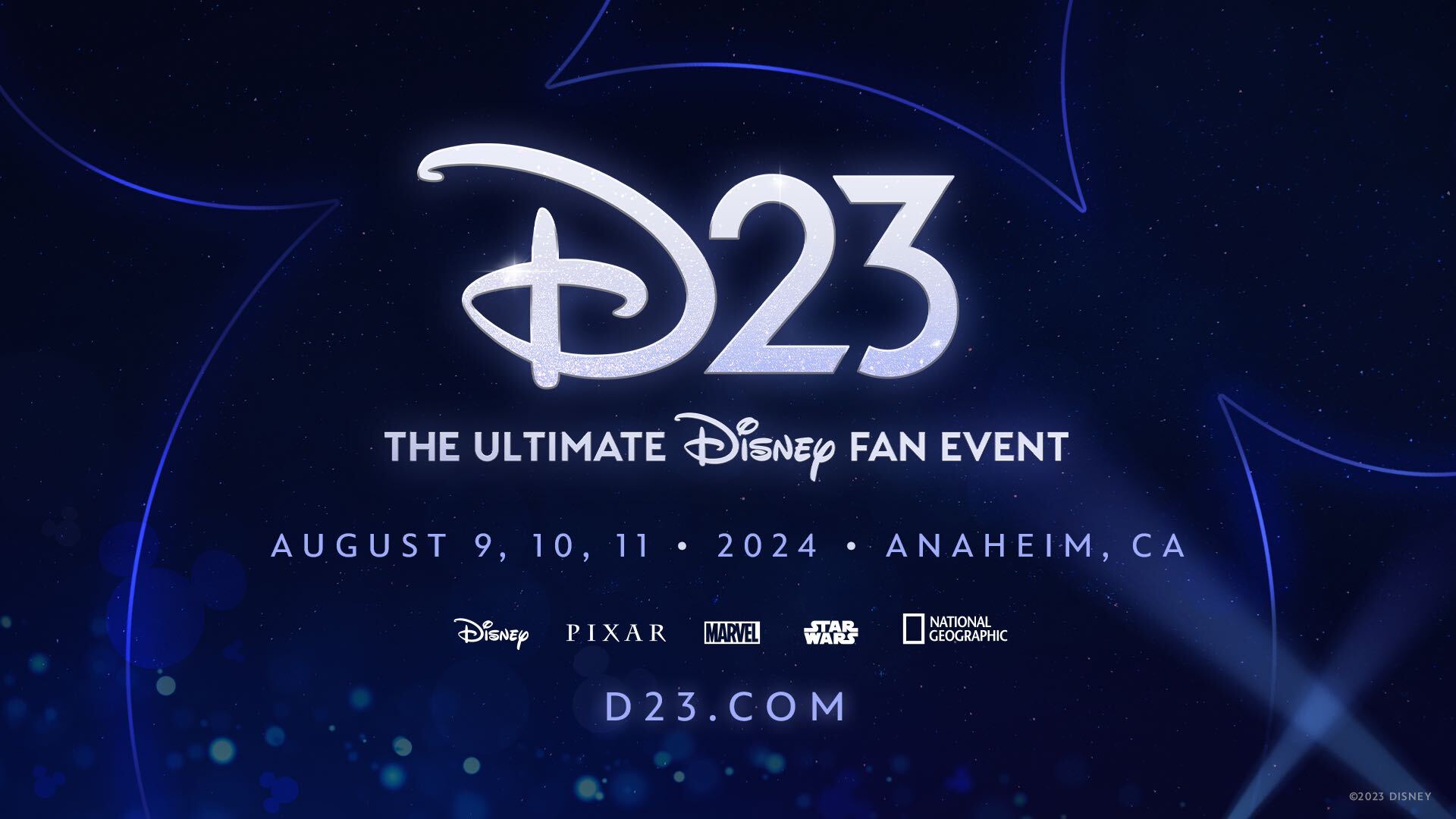 Expanded Disney Fan Experience Will Feature New and Exciting Events Across Multiple Locations, Including a D23 Takeover of the Happiest Place On Earth, Evening Entertainment at the Honda Center, D23 Day at Angel Stadium, and Much More
Fan Favorites Including Exhibits, Panels, Shows, and Shopping Will Dazzle Disney Enthusiasts at the Anaheim Convention Center
D23: The Ultimate Disney Fan Event is a one-of-a-kind fan experience like never before with spectacular shows, new venues, and multiple days of entertainment that will bring together the best of Disney, Pixar, Marvel, Star Wars, and more!
Highlightswill include:
Sunday, August 4: D23 Day at Angel Stadium, where D23 fans are invited to attend the Los Angeles Angels vs. New York Mets game.
Thursday, August 8: D23 kickoff celebration at Disneyland Resort.
Friday, August 9 – Sunday, August 11: Shopping, exhibits, panels, and presentations will take place at the Anaheim Convention Center during the day, with the fun extending into the evening at the Honda Center, the bigger home to marquee shows.
Tickets for D23: The Ultimate Disney Fan Event will go on sale in Spring 2024, with ticketing options to be announced later for access to the Anaheim Convention Center and the Honda Center. Admission for D23 Day at Angel Stadium and the D23 kickoff celebration at Disneyland Resort will be available as separate ticketed events. Additional details for D23: The Ultimate Disney Fan Event will be announced in early 2024.
You can get updates by staying connected to D23 via social media (@DisneyD23 on Facebook, Instagram, X), D23.com, and our weekly D23 FanFare email (sign up for free as a D23 General Member at JoinD23.com).
About D23
The name "D23" pays homage to the exciting journey that began in 1923 when Walt Disney opened his first studio in Hollywood. D23 is the first official club for fans in Disney's nearly 100-year history. It gives its members a greater connection to the entire world of Disney by placing them in the middle of the magic year-round through its quarterly publication, Disney twenty-three; the latest news and stories on D23.com; member-exclusive offers and discounts; the popular D23 Inside Disney podcast; and special experiences for D23 Members throughout the year.
Fans can join D23 at Gold Membership ($99.99/year), Gold Duo Membership ($129.99/year), and General Membership (complimentary) levels at D23.com. To keep up with all the latest D23 news and events, follow DisneyD23 on Facebook, Instagram, X, TikTok, and YouTube.
Star Wars Spoof: Space Robots in Outer Space Ep X: Battle for the Halcyon: The Last Starcruiser
Sure, Star Wars is cool and all. But let's not forget about that other multi-part sci-fi cinematic spectacular, "Space Robots in Outer Space." In fact, Hank Lonely (Hollywood's ultimate hyphenate — actor / producer / director / writer / guy who makes sure the Porto Potties are kept squeaky-clean) just announced that there'll soon be a 10th installment of this … Well, not exactly beloved. How about we say "admired from afar" instead? … series coming to a theater near you. In fact, here's the highly anticipated teaser trailer for that project. Which is supposed to be titled "Space Robots in Outer Space X — Battle for the Halycon: The Last Starcruiser."
Okay. Now the real story … In honor of Star Wars Day (i.e., May 4th. As in "May the Fourth Be With You"), Len Testa and I are sharing something that we produced with the help of all the nice folks who joined us last month aboard the Halycon.
We turned the Galactic Starcruiser as well as Black Spire Outpost into the backdrop for an affectionate send-up of all things Stars Wars. We hope that you (more importantly, the legal team at Lucasfilm) take this faux trailer in the spirit with which it was intended. Special thanks to Aaron Adams for so skillfully stitching all of this footage together. Also thanks to the team at Storybook Destinations, Touring Plans and the talented cast & crew aboard the "Star Wars: Galactic Starcruiser" for making this "Disney Dish" fan event so memorable.
Disney's New Trailer Reveals How Ralph & Vanellope Get to the Internet in "Ralph Breaks the Internet: Wreck-It Ralph 2"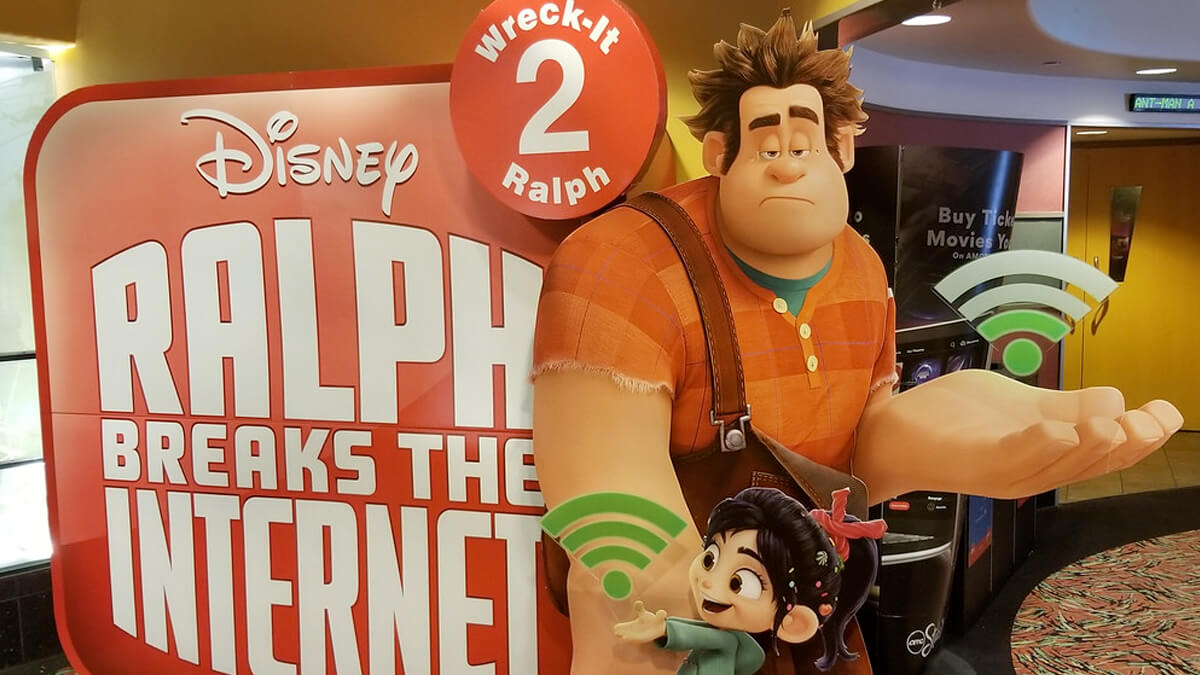 When "Wreck-It Ralph" opened on Nov. 2, 2012, it turned in the highest opening weekend ever for a Walt Disney Animation Studios film at the time of release. Now Disney is hoping Ralph will not only break the Internet but the 2018 Thanksgiving boxoffice records as well.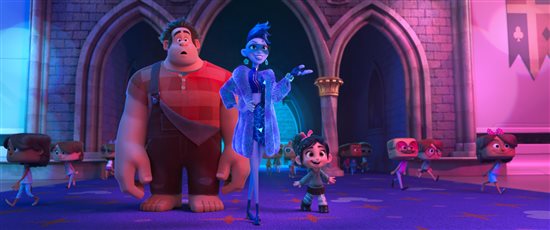 The film re-teams the original director, producer and co-writer behind "Wreck-It Ralph." The screenplay is currently being written by Phil Johnston and Pamela Ribon. Director Rich Moore, producer Clark Spencer, and co-writer Phil Johnston partnered with fellow director Byron Howard and co-writer/co-director Jared Bush to create the Academy Award®-winning blockbuster feature "Zootopia."
ROYAL REUNION – In "Ralph Breaks the Internet: Wreck It Ralph 2," Vanellope von Schweetz-along with her best friend Ralph-ventures into the uncharted world of the internet. When she finds herself surrounded by Disney princesses, she's surprised to learn that she actually has a lot in common with them. The scene, highlighted in a new trailer for the film (below), features several of the original princess voices, including Auli'i Cravalho ("Moana"), Kristen Bell (Anna in "Frozen"), Idina Menzel (Elsa in "Frozen"), Kelly MacDonald (Merida in "Brave"), Mandy Moore (Rapunzel in "Tangled"), Anika Noni Rose (Tiana in "The Princess and the Frog"), Ming-Na Wen ("Mulan"), Irene Bedard ("Pocahontas"), Linda Larkin (Jasmine in "Aladdin"), Paige O'Hara (Belle in "Beauty and the Beast") and Jodi Benson (Ariel in "The Little Mermaid"). Featuring Sarah Silverman as the voice of Vanellope, "Ralph Breaks the Internet: Wreck It Ralph 2" opens in theaters nationwide Nov. 21, 2018.