Universal Studios Hollywood Makes Unprecedented Investment in Biggest Line-Up of New Attractions in Its History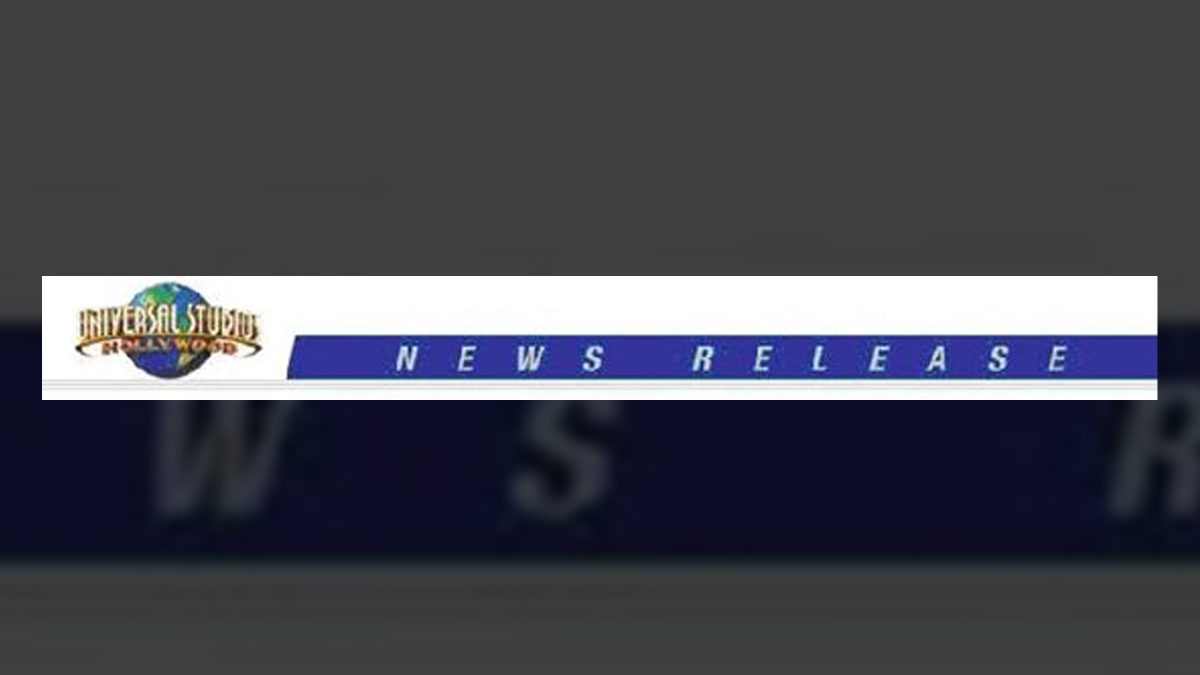 Dramatically Altering Universal Studios Hollywood Footprint to Reimagine
Destination
with Innovative Thrill Rides and Immersive Lands
Project Represents Biggest Five-Year Line-Up of New
Attractions in
Universal Studios Hollywood History, Solidifying Theme Park's Long-Term Commitment to Tourism and Economic
Vitality in Los
Angeles
Universal
City, California, April 8, 2014 – Reaffirming its position as the #1 tourist
destination in Los Angeles with one of the most progressive and exciting theme
park experiences anywhere, Universal Studios HollywoodSM, is making an unprecedented five-year investment in revolutionary new
thrill rides and expansive themed environments that will radically alter the
familiar footprint and landscape of The Entertainment Capital of L.A.
SM
This monumental transformation, the
most significant undertaking in the theme park's storied 50 year history, will
have substantial impacts across all facets of L.A.'s economic
spectrum from job creation to tourism. Representing the single largest investment
ever made, this sweeping makeover began in 2012 with the introduction of the
award-winning mega-attraction, "Transformers:
The Ride-3D" and will culminate in 2016 with the much-anticipated Los
Angeles debut of "The Wizarding World of
Harry PotterTM."
"This is a pivotal time in the
history of Universal Studios Hollywood as we build upon our extraordinary
success and expand our vision for the future of our world-class destination,"
said Larry Kurzweil, President of Universal Studios Hollywood. "This broad investment in our five-year transformation
will further strengthen Universal Studios Hollywood as an economic leader, significantly
contributing to long-term employment opportunities and tourism throughout L.A."
"This amazing investment by Universal Studios Hollywood
represents a dramatic boost for Los Angeles tourism, creating new world class
entertainment that will add new jobs, stimulate hospitality revenues and
contribute to the economic prosperity of our city," said Los Angeles Mayor Eric
Garcetti.
From its humble beginnings 50 years
ago, Universal Studios Hollywood has remained true to its roots of immersing
guests in the awe-inspiring world of movie-making magic, providing remarkable
access to movie sets on a real working studio lot. Its once celebrated "Glamour Trams" have
evolved to become the now world-famous Studio Tour and a hallmark attraction, bringing
millions of guests onto areas of an authentic movie and television studio
typically restricted to authorized movie production personnel and into that
elusive world motivated by three compelling words: lights, camera, action.
The evolution of breakthrough, next-generation
thrill rides has continued to revolutionize the theme park renowned for its
innovative collaborations with top Hollywood filmmakers and the greatest
creative minds in entertainment – Steven Spielberg, Peter Jackson, Michael Bay,
Chris Meledandri – whose credibility contribute immensely to a ride's
authenticity.
Working in collaboration with
Universal Creative, the visionary design and development division of Universal
Parks & Resorts, Universal Studios Hollywood has crafted an ambitious blueprint
for the future of the theme park detailing its expansive redesign and
mega-attraction introductions.
RELATED STORY: Universal Studios Hollywood transforms its Lower Lot for the grand opening of "Transformers: The Ride-3D"
"Transformers: The Ride-3D" set the stage for this epic
transformation in 2012 and raised the bar for immersive, technologically advanced
entertainment offered at Universal Studios Hollywood or elsewhere. Working in partnership with award-winning
filmmaker Michael Bay and the technical luminaries at Industrial
Light & Magic, the ride infused an adrenalized multi-level ride-track and visceral
special effects with one of the most elaborate flight simulation ride systems
ever created. Housed within a newly
built 60,000 square foot structure, the ride utilized the highest, most
sophisticated resolution of 3D-HD technology available to virtually launch
guests into the dynamic, action-packed robotic world of the Transformers.
In
summer 2013, the interior focal point of the theme park profoundly changed with
the installation of Universal Plaza, a visually aesthetic 37,000 square
foot art deco styled piazza. This
impressive and versatile polygon-shaped entertainment venue sits at the heart
of the theme park as a welcoming open air courtyard, architecturally
reminiscent of classic Hollywood glamour. Featuring a
soaring 70 foot tall tower emblazoned with the word Universal, the venue is large in scope, yet provides a warm and
inviting environment to host an array of special events and entertainment.
On
April 12, 2014, "Despicable Me Minion Mayhem" and "Super Silly Fun Land" will open at Universal Studios
Hollywood. Based on Universal Pictures and Illumination Entertainment's Academy
Award® and Golden
Globe Award-nominated film franchise, and created in collaboration with Chris
Meledandri, founder and CEO of Illumination Entertainment, "Despicable Me
Minion Mayhem" will resonate with the same endearing qualities and characters
that catapulted the franchise to international blockbuster fame.
The footprint for "Despicable Me
Minion Mayhem" and "Super Silly Fun Land," however,
will serve as a crucial turning point for the theme park, as the adventure
represents its first foray into fully expansive themed environments aimed at
immersing visitors from the moment they enter the space. From experiencing Gru's neighborhood to Miss
Hattie's Home for Girls and the imaginative seaside carnival, this
all-encompassing approach is a decisive departure from the park's more commonly
used vignette ride exteriors to create holistic experiences and transport
guests to that imaginary place.
2015
will be a momentous year for the theme park with two spectacular attractions
debuting as part of the 50th anniversary. "Springfield" an immersive land surrounding "The
Simpsons Ride" will open in Spring 2015 and in Summer 2015, "Fast &
Furious-Supercharged," based on the blockbuster film series, will be introduced
as the grand finale to the celebrated Studio Tour.
The
former layout of the park will become unrecognizable when "Springfield" hometown
of America's favorite
family, The Simpsons, breathes new life
to the sprawling and vibrant space surrounding "The Simpsons Ride." "Springfield" will
capture the spirit of the town and engage visitors and fans of the show in the
intensely absorbing and colorful world made famous throughout the series' 25
seasons.
"Springfield" is being designed
to make guests feel as if they are being propelled through their television
sets into the accurately depicted city, complete with signature eateries from
Krusty Burger to Luigi's Pizza and Phineas Q. Butterfat's 5600 Flavors Ice
Cream Parlor to iconic watering holes like Moe's Tavern and Duff's
Brewery.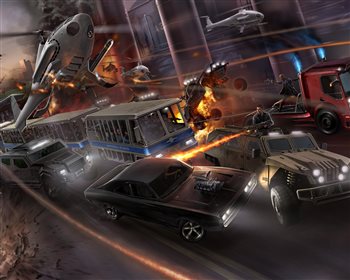 "Fast
& Furious-Supercharged" will be a pulse-pounding, adrenaline-fueled finale
to the world-famous Studio Tour. This
technologically advanced thrill ride, will catapult guests into
the high-stakes underground world of fast cars where they'll join the cast in a
harrowing escapade. The ride will be situated within a newly constructed
50,000 square foot building on the legendary backlot and will reunite stars
from the Fast & Furious series in
a groundbreaking mega-attraction, conceived as a new installment to the dynamic
film series that can only be experienced at The Entertainment Capital of L.A.
The dynamic hydraulic-motion based
ride will tell an original Fast &
Furious story, incorporating hyper-realistic special effects and
state-of-the-art 3D-HD imagery projected onto the world's longest and most
expansive 360-degree screen spanning nearly 400 feet in length to encircle
Studio Tour guests in the Fast &
Furious universe.
2016 will be a magical year for
Universal Studios Hollywood as the theme park's epic
transformation becomes fully realized with the highly-anticipated arrival of "The
Wizarding World of Harry Potter."
Inspired by the magical
world created by J.K. Rowling and brought to life in the Warner Bros. films,
"The Wizarding World of Harry Potter" at Universal Studios Hollywood will be a
fully immersive land designed for the entire family that brings the Harry
Potter fiction and films to life with impeccable detail and authenticity. Similar to the dynamic Universal Orlando
Resort themed land that opened in 2010, the Hollywood
experience will be faithful to the visual landscape of the fiction and films,
including Hogwarts castle that will serve as the iconic focal point of the
impressively themed environment. "The
Wizarding World of Harry Potter" is a collaboration between J.K. Rowling, Warner
Bros. Entertainment and Universal
Parks
and Resorts.
This evolution of Universal Studios
Hollywood will also include the addition of two newly constructed parking
structures that, combined, will accommodate thousands of additional vehicles.
Construction on the second parking structure will be completed in late 2015.
Universal Studios Hollywood, The Entertainment Capital of L.A.,
includes a full-day, movie-based theme park and Studio Tour; the CityWalk entertainment, shopping and dining complex, the Universal
CityWalk Cinemas and the "5 Towers" state-of-the-art outdoor concert
venue. World-class rides and attractions
include the intense, award-winning ride, "King Kong 360 3-D" on the famed
behind-the-scenes Studio Tour, the critically-acclaimed mega-attraction, "TransformersTM: The Ride-3D," "The Simpsons RideTM," "Revenge of the
MummySM-The Ride," "Jurassic Park® -The Ride," and the much
anticipated 3D Ultra-HD movie motion-simulator adventure, "Despicable Me Minion
Mayhem" and "Super Silly Fun Land."
Disney Will Bring D23: The Ultimate Disney Fan Event to Anaheim, California in August 2024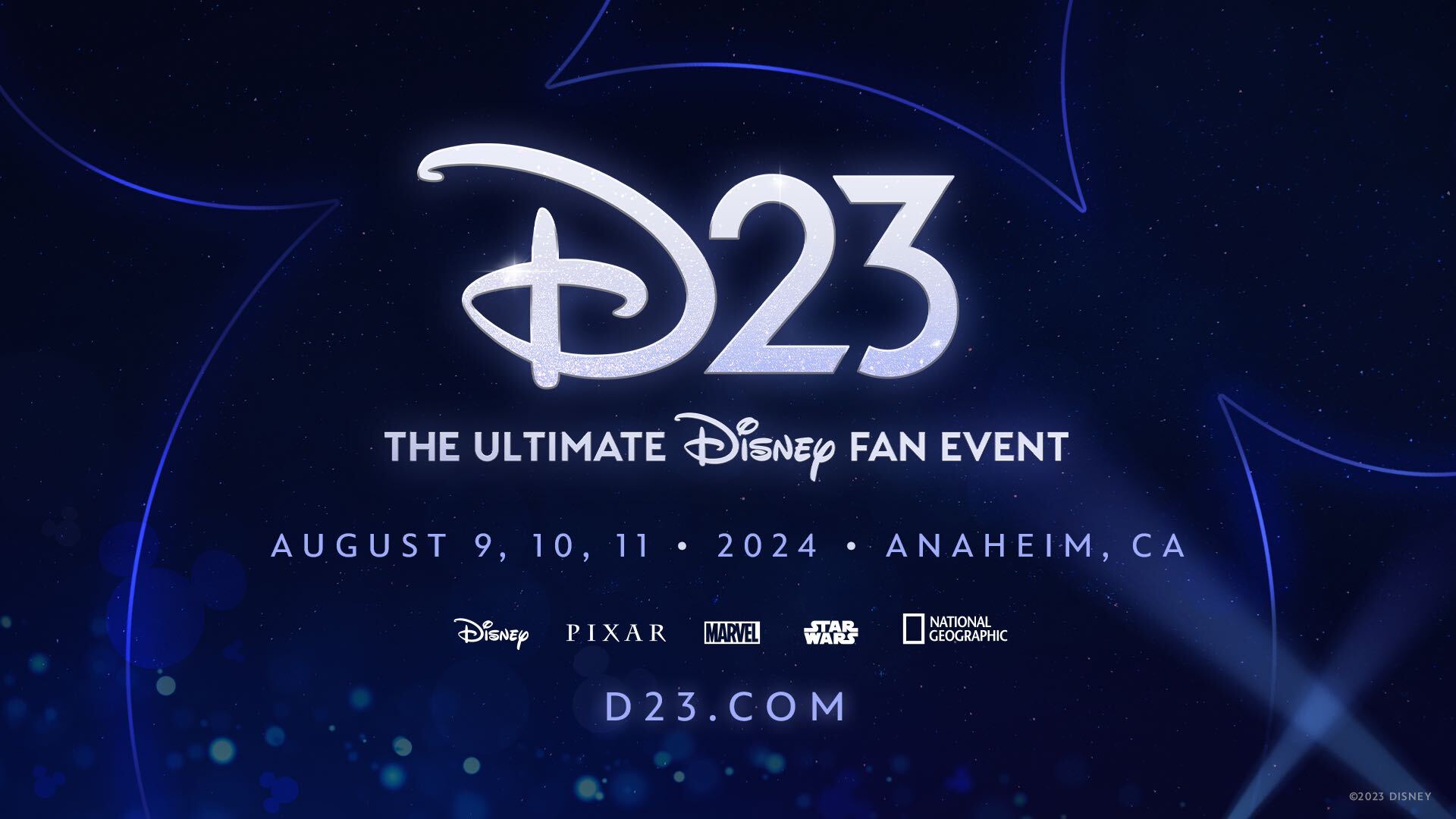 Expanded Disney Fan Experience Will Feature New and Exciting Events Across Multiple Locations, Including a D23 Takeover of the Happiest Place On Earth, Evening Entertainment at the Honda Center, D23 Day at Angel Stadium, and Much More
Fan Favorites Including Exhibits, Panels, Shows, and Shopping Will Dazzle Disney Enthusiasts at the Anaheim Convention Center
D23: The Ultimate Disney Fan Event is a one-of-a-kind fan experience like never before with spectacular shows, new venues, and multiple days of entertainment that will bring together the best of Disney, Pixar, Marvel, Star Wars, and more!
Highlightswill include:
Sunday, August 4: D23 Day at Angel Stadium, where D23 fans are invited to attend the Los Angeles Angels vs. New York Mets game.
Thursday, August 8: D23 kickoff celebration at Disneyland Resort.
Friday, August 9 – Sunday, August 11: Shopping, exhibits, panels, and presentations will take place at the Anaheim Convention Center during the day, with the fun extending into the evening at the Honda Center, the bigger home to marquee shows.
Tickets for D23: The Ultimate Disney Fan Event will go on sale in Spring 2024, with ticketing options to be announced later for access to the Anaheim Convention Center and the Honda Center. Admission for D23 Day at Angel Stadium and the D23 kickoff celebration at Disneyland Resort will be available as separate ticketed events. Additional details for D23: The Ultimate Disney Fan Event will be announced in early 2024.
You can get updates by staying connected to D23 via social media (@DisneyD23 on Facebook, Instagram, X), D23.com, and our weekly D23 FanFare email (sign up for free as a D23 General Member at JoinD23.com).
About D23
The name "D23" pays homage to the exciting journey that began in 1923 when Walt Disney opened his first studio in Hollywood. D23 is the first official club for fans in Disney's nearly 100-year history. It gives its members a greater connection to the entire world of Disney by placing them in the middle of the magic year-round through its quarterly publication, Disney twenty-three; the latest news and stories on D23.com; member-exclusive offers and discounts; the popular D23 Inside Disney podcast; and special experiences for D23 Members throughout the year.
Fans can join D23 at Gold Membership ($99.99/year), Gold Duo Membership ($129.99/year), and General Membership (complimentary) levels at D23.com. To keep up with all the latest D23 news and events, follow DisneyD23 on Facebook, Instagram, X, TikTok, and YouTube.
Star Wars Spoof: Space Robots in Outer Space Ep X: Battle for the Halcyon: The Last Starcruiser
Sure, Star Wars is cool and all. But let's not forget about that other multi-part sci-fi cinematic spectacular, "Space Robots in Outer Space." In fact, Hank Lonely (Hollywood's ultimate hyphenate — actor / producer / director / writer / guy who makes sure the Porto Potties are kept squeaky-clean) just announced that there'll soon be a 10th installment of this … Well, not exactly beloved. How about we say "admired from afar" instead? … series coming to a theater near you. In fact, here's the highly anticipated teaser trailer for that project. Which is supposed to be titled "Space Robots in Outer Space X — Battle for the Halycon: The Last Starcruiser."
Okay. Now the real story … In honor of Star Wars Day (i.e., May 4th. As in "May the Fourth Be With You"), Len Testa and I are sharing something that we produced with the help of all the nice folks who joined us last month aboard the Halycon.
We turned the Galactic Starcruiser as well as Black Spire Outpost into the backdrop for an affectionate send-up of all things Stars Wars. We hope that you (more importantly, the legal team at Lucasfilm) take this faux trailer in the spirit with which it was intended. Special thanks to Aaron Adams for so skillfully stitching all of this footage together. Also thanks to the team at Storybook Destinations, Touring Plans and the talented cast & crew aboard the "Star Wars: Galactic Starcruiser" for making this "Disney Dish" fan event so memorable.
Disney's New Trailer Reveals How Ralph & Vanellope Get to the Internet in "Ralph Breaks the Internet: Wreck-It Ralph 2"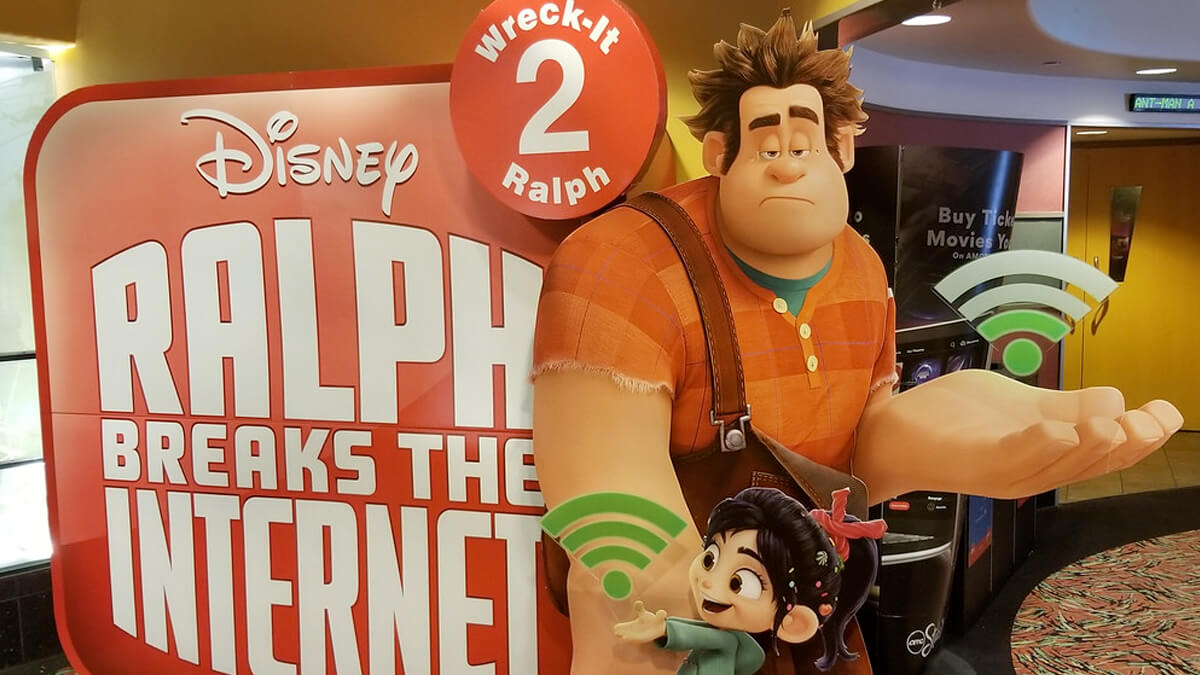 When "Wreck-It Ralph" opened on Nov. 2, 2012, it turned in the highest opening weekend ever for a Walt Disney Animation Studios film at the time of release. Now Disney is hoping Ralph will not only break the Internet but the 2018 Thanksgiving boxoffice records as well.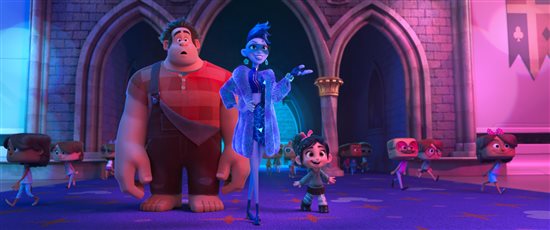 The film re-teams the original director, producer and co-writer behind "Wreck-It Ralph." The screenplay is currently being written by Phil Johnston and Pamela Ribon. Director Rich Moore, producer Clark Spencer, and co-writer Phil Johnston partnered with fellow director Byron Howard and co-writer/co-director Jared Bush to create the Academy Award®-winning blockbuster feature "Zootopia."
ROYAL REUNION – In "Ralph Breaks the Internet: Wreck It Ralph 2," Vanellope von Schweetz-along with her best friend Ralph-ventures into the uncharted world of the internet. When she finds herself surrounded by Disney princesses, she's surprised to learn that she actually has a lot in common with them. The scene, highlighted in a new trailer for the film (below), features several of the original princess voices, including Auli'i Cravalho ("Moana"), Kristen Bell (Anna in "Frozen"), Idina Menzel (Elsa in "Frozen"), Kelly MacDonald (Merida in "Brave"), Mandy Moore (Rapunzel in "Tangled"), Anika Noni Rose (Tiana in "The Princess and the Frog"), Ming-Na Wen ("Mulan"), Irene Bedard ("Pocahontas"), Linda Larkin (Jasmine in "Aladdin"), Paige O'Hara (Belle in "Beauty and the Beast") and Jodi Benson (Ariel in "The Little Mermaid"). Featuring Sarah Silverman as the voice of Vanellope, "Ralph Breaks the Internet: Wreck It Ralph 2" opens in theaters nationwide Nov. 21, 2018.