Walt Disney Studios: "Saving Mr. Banks" Begins Production in Los Angeles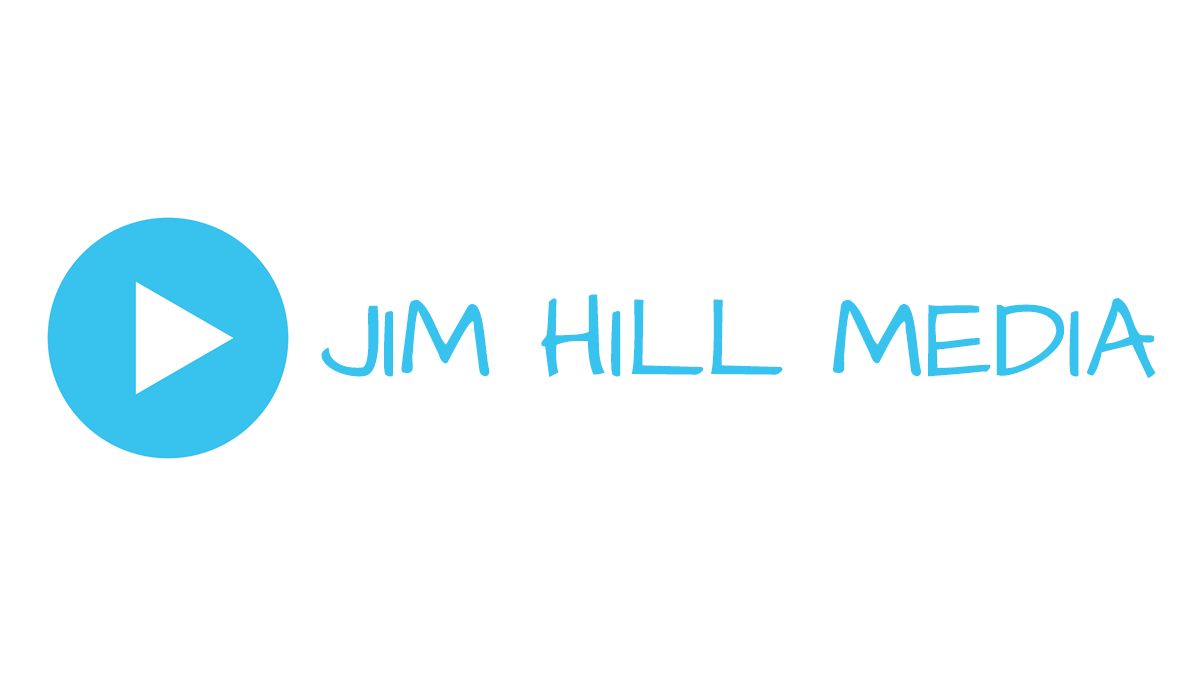 Los Angeles, Calif., September 19, 2012-Disney
began production today on "Saving Mr. Banks," the account of Walt
Disney's twenty-year pursuit of the film rights to P.L. Travers' popular
novel, Mary Poppins, and the testy partnership the upbeat filmmaker develops with the uptight author during the project's pre-production in 1961.
Two-time Academy Award®-winner
Tom Hanks ("Philadelphia," "Forrest Gump") will essay the role of the
legendary Disney (the first time the entrepreneur has ever been depicted
in a dramatic film) alongside fellow double Oscar®-winner
Emma Thompson ("Howard's End," "Sense and Sensibility") in the role of
the prickly novelist. Before actually signing away the book's rights,
Travers' demands for contractual script and character control circumvent
not only Disney's vision for the film adaptation, but also those of the
creative team of screenwriter Don DaGradi and sibling composers Richard
and Robert Sherman, whose original score and song (Chim-Chim-Cher-ee) would go on to win Oscars® at the 1965 ceremonies (the film won five awards of its thirteen nominations).

When Travers travels from London to Hollywood in 1961 to finally
discuss Disney's desire to bring her beloved character to the motion
picture screen (a quest he began in the 1940s as a promise to his two
daughters), Disney meets a prim, uncompromising sexagenarian not only
suspect of the impresario's concept for the film, but a woman struggling
with her own past. During her stay in California, Travers' reflects
back on her childhood in 1906 Australia, a trying time for her family
which not only molded her aspirations to write, but one that also
inspired the characters in her 1934 book.

None more so than the one person whom she loved and admired more than
any other-her caring father, Travers Goff, a tormented banker who,
before his untimely death that same year, instills the youngster with
both affection and enlightenment (and would be the muse for the story's
patriarch, Mr. Banks, the sole character that the famous nanny comes to
aide). While reluctant to grant Disney the film rights, Travers comes
to realize that the acclaimed Hollywood storyteller has his own motives
for wanting to make the film-which, like the author, hints at the
relationship he shared with his own father in the early 20th Century
Midwest.

Colin Farrell ("Minority Report," "Total Recall") co-stars as Travers'
doting dad, Goff, along with British actress Ruth Wilson (the
forthcoming films "The Lone Ranger" and "Anna Karenina") as his
long-suffering wife, Margaret; Oscar®
and Emmy® nominee Rachel Griffiths ("Six Feet Under," "Hilary and
Jackie," "The Rookie") as Margaret's sister, Aunt Ellie (who inspired
the title character of Travers' novel); and a screen
newcomer-11-year-old Aussie native Annie Buckley as the young,
blossoming writer, nicknamed "Ginty" in the flashback sequences.

The cast also includes Emmy® winner Bradley Whitford ("The West Wing,"
"The Cabin in the Woods") as screenwriter Don DaGradi; Jason Schwartzman
("Rushmore," "Moonrise Kingdom") and B.J. Novak ("NBC's "The Office,"
"Inglourious Basterds") as the songwriting Sherman Brothers (Richard and
Robert, respectively); Oscar®
nominee and Emmy winner Paul Giamatti ("Sideways," "Cinderella Man,"
HBO's "John Adams") as Ralph, the kindly limousine driver who escorts
Travers during her two-week stay in Hollywood; and multi-Emmy winner
Kathy Baker ("Picket Fences," "Edward Scissorhands") as Tommie, one of
Disney's trusted studio associates.

"Saving Mr. Banks" will be directed by John Lee Hancock ("The Blind
Side," "The Rookie") based on a screenplay by Kelly Marcel (creator of
FOX-TV's "Terra Nova"), from a story by Sue Smith ("Brides of Christ,"
"Bastard Boys") and Kelly Marcel. The film is being produced by Alison
Owen of Ruby Films (the Oscar®-nominated
"Elizabeth," HBO's Emmy®-winning "Temple Grandin"), Ian Collie of
Essential Media (the Aussie TV documentary "The Shadow of Mary Poppins,"
DirecTV's "Rake") and longtime Hancock collaborator Philip
Steuer ("The Rookie," "The Chronicles of Narnia" trilogy). The film's
executive producers are Ruby Films' Paul Trijbits ("Lay the Favorite,"
"Jane Eyre"), Hopscotch Features' Andrew Mason ("The Matrix" trilogy,
"Dark City") and Troy Lum ("Mao's Last Dancer," "I, Frankenstein") and
BBC Films' Christine Langan (Oscar® nominee for "The Queen," "We Need to Talk About Kevin").
Hancock's filmmaking team includes a trio of artists with whom he worked on his 2009 Best Picture Oscar® nominee, "The Blind Side"-two-time Oscar®
nominated production designer Michael Corenblith ("How The Grinch Stole
Christmas," "Apollo 13"), Emmy®-winning costume designer Daniel Orlandi
(HBO's "Game Change," "Frost/Nixon") and film editor Mark Livolsi,
A.C.E. ("Wedding Crashers" "The Devil Wears Prada"). Hancock also
reunites with Academy Award®-nominated
cinematographer John Schwartzman ("Seabiscuit," "Pearl Harbor"), with
whom he first worked on his inspiring 2002 sports drama, "The Rookie."

"Saving Mr. Banks" will film entirely in the Los Angeles area, with key
locations to include Disneyland in Anaheim and the Disney Studios in
Burbank. Filming will conclude around Thanksgiving, 2012, with no
specific 2013 release date yet set.
Disney Will Bring D23: The Ultimate Disney Fan Event to Anaheim, California in August 2024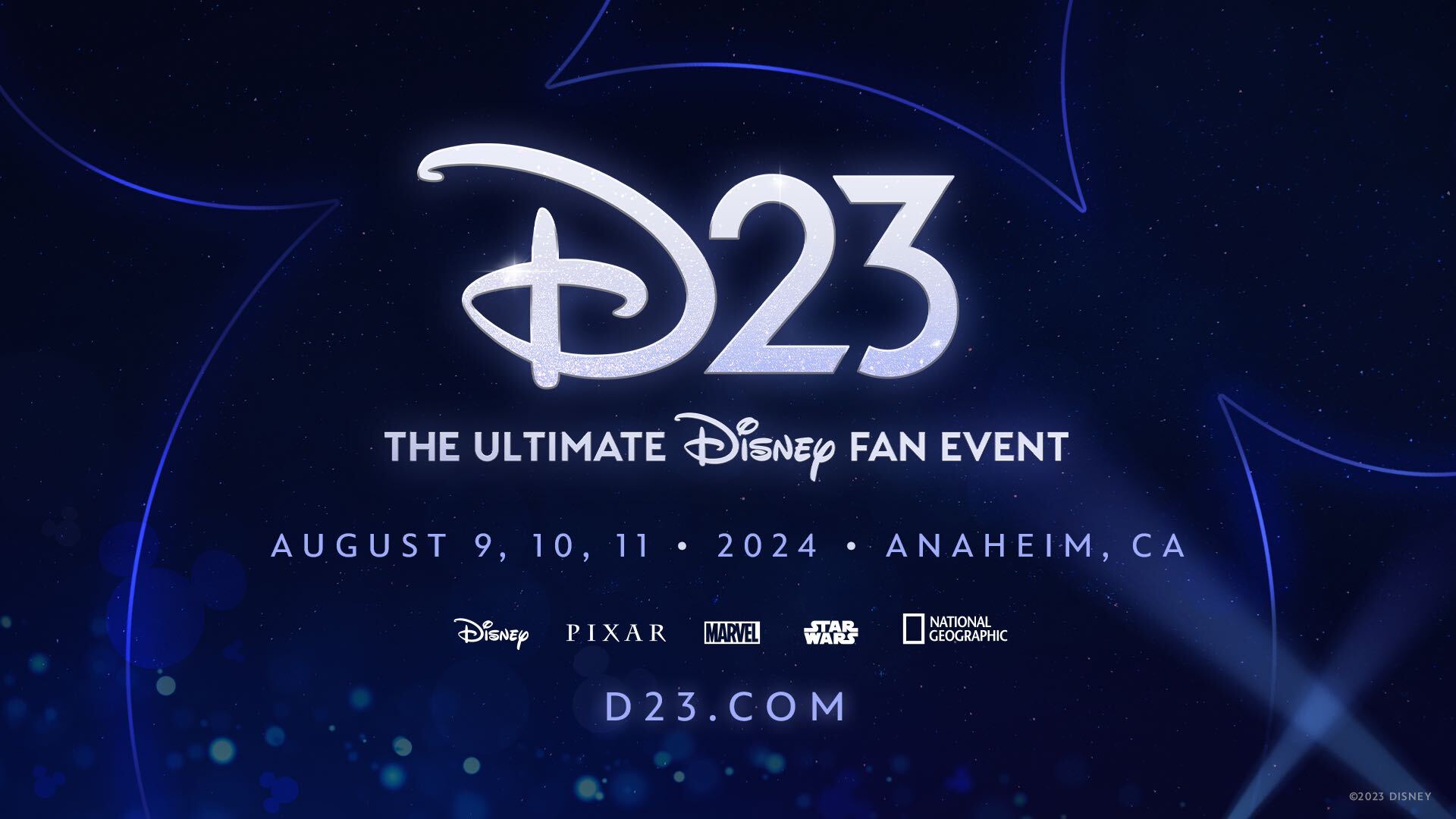 Expanded Disney Fan Experience Will Feature New and Exciting Events Across Multiple Locations, Including a D23 Takeover of the Happiest Place On Earth, Evening Entertainment at the Honda Center, D23 Day at Angel Stadium, and Much More
Fan Favorites Including Exhibits, Panels, Shows, and Shopping Will Dazzle Disney Enthusiasts at the Anaheim Convention Center
D23: The Ultimate Disney Fan Event is a one-of-a-kind fan experience like never before with spectacular shows, new venues, and multiple days of entertainment that will bring together the best of Disney, Pixar, Marvel, Star Wars, and more!
Highlightswill include:
Sunday, August 4: D23 Day at Angel Stadium, where D23 fans are invited to attend the Los Angeles Angels vs. New York Mets game.
Thursday, August 8: D23 kickoff celebration at Disneyland Resort.
Friday, August 9 – Sunday, August 11: Shopping, exhibits, panels, and presentations will take place at the Anaheim Convention Center during the day, with the fun extending into the evening at the Honda Center, the bigger home to marquee shows.
Tickets for D23: The Ultimate Disney Fan Event will go on sale in Spring 2024, with ticketing options to be announced later for access to the Anaheim Convention Center and the Honda Center. Admission for D23 Day at Angel Stadium and the D23 kickoff celebration at Disneyland Resort will be available as separate ticketed events. Additional details for D23: The Ultimate Disney Fan Event will be announced in early 2024.
You can get updates by staying connected to D23 via social media (@DisneyD23 on Facebook, Instagram, X), D23.com, and our weekly D23 FanFare email (sign up for free as a D23 General Member at JoinD23.com).
About D23
The name "D23" pays homage to the exciting journey that began in 1923 when Walt Disney opened his first studio in Hollywood. D23 is the first official club for fans in Disney's nearly 100-year history. It gives its members a greater connection to the entire world of Disney by placing them in the middle of the magic year-round through its quarterly publication, Disney twenty-three; the latest news and stories on D23.com; member-exclusive offers and discounts; the popular D23 Inside Disney podcast; and special experiences for D23 Members throughout the year.
Fans can join D23 at Gold Membership ($99.99/year), Gold Duo Membership ($129.99/year), and General Membership (complimentary) levels at D23.com. To keep up with all the latest D23 news and events, follow DisneyD23 on Facebook, Instagram, X, TikTok, and YouTube.
Star Wars Spoof: Space Robots in Outer Space Ep X: Battle for the Halcyon: The Last Starcruiser
Sure, Star Wars is cool and all. But let's not forget about that other multi-part sci-fi cinematic spectacular, "Space Robots in Outer Space." In fact, Hank Lonely (Hollywood's ultimate hyphenate — actor / producer / director / writer / guy who makes sure the Porto Potties are kept squeaky-clean) just announced that there'll soon be a 10th installment of this … Well, not exactly beloved. How about we say "admired from afar" instead? … series coming to a theater near you. In fact, here's the highly anticipated teaser trailer for that project. Which is supposed to be titled "Space Robots in Outer Space X — Battle for the Halycon: The Last Starcruiser."
Okay. Now the real story … In honor of Star Wars Day (i.e., May 4th. As in "May the Fourth Be With You"), Len Testa and I are sharing something that we produced with the help of all the nice folks who joined us last month aboard the Halycon.
We turned the Galactic Starcruiser as well as Black Spire Outpost into the backdrop for an affectionate send-up of all things Stars Wars. We hope that you (more importantly, the legal team at Lucasfilm) take this faux trailer in the spirit with which it was intended. Special thanks to Aaron Adams for so skillfully stitching all of this footage together. Also thanks to the team at Storybook Destinations, Touring Plans and the talented cast & crew aboard the "Star Wars: Galactic Starcruiser" for making this "Disney Dish" fan event so memorable.
Disney's New Trailer Reveals How Ralph & Vanellope Get to the Internet in "Ralph Breaks the Internet: Wreck-It Ralph 2"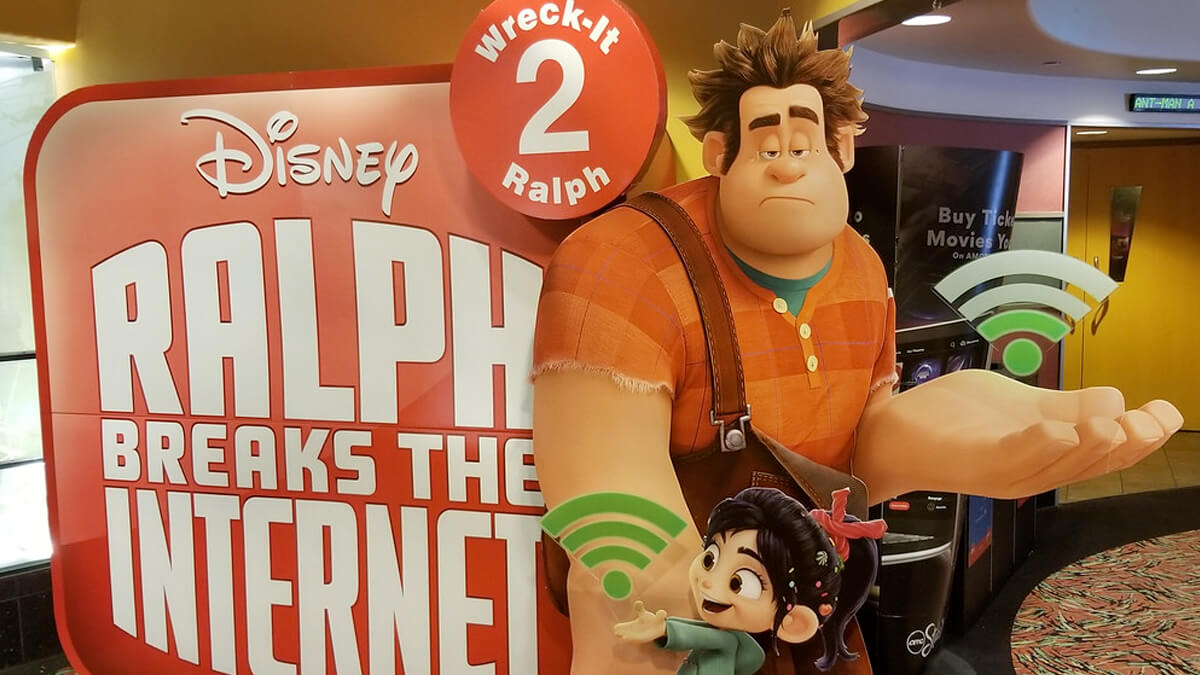 When "Wreck-It Ralph" opened on Nov. 2, 2012, it turned in the highest opening weekend ever for a Walt Disney Animation Studios film at the time of release. Now Disney is hoping Ralph will not only break the Internet but the 2018 Thanksgiving boxoffice records as well.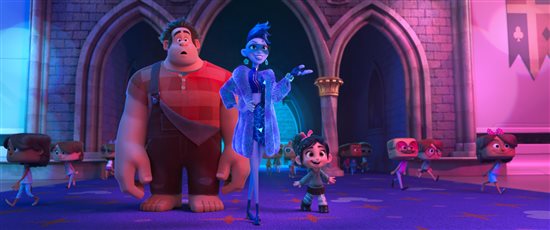 The film re-teams the original director, producer and co-writer behind "Wreck-It Ralph." The screenplay is currently being written by Phil Johnston and Pamela Ribon. Director Rich Moore, producer Clark Spencer, and co-writer Phil Johnston partnered with fellow director Byron Howard and co-writer/co-director Jared Bush to create the Academy Award®-winning blockbuster feature "Zootopia."
ROYAL REUNION – In "Ralph Breaks the Internet: Wreck It Ralph 2," Vanellope von Schweetz-along with her best friend Ralph-ventures into the uncharted world of the internet. When she finds herself surrounded by Disney princesses, she's surprised to learn that she actually has a lot in common with them. The scene, highlighted in a new trailer for the film (below), features several of the original princess voices, including Auli'i Cravalho ("Moana"), Kristen Bell (Anna in "Frozen"), Idina Menzel (Elsa in "Frozen"), Kelly MacDonald (Merida in "Brave"), Mandy Moore (Rapunzel in "Tangled"), Anika Noni Rose (Tiana in "The Princess and the Frog"), Ming-Na Wen ("Mulan"), Irene Bedard ("Pocahontas"), Linda Larkin (Jasmine in "Aladdin"), Paige O'Hara (Belle in "Beauty and the Beast") and Jodi Benson (Ariel in "The Little Mermaid"). Featuring Sarah Silverman as the voice of Vanellope, "Ralph Breaks the Internet: Wreck It Ralph 2" opens in theaters nationwide Nov. 21, 2018.