A Talk with a Disney Legend: Joyce Carlson — Part III
In the final installment of his series, Jim Korkis wraps up his interview with this Disney veteran.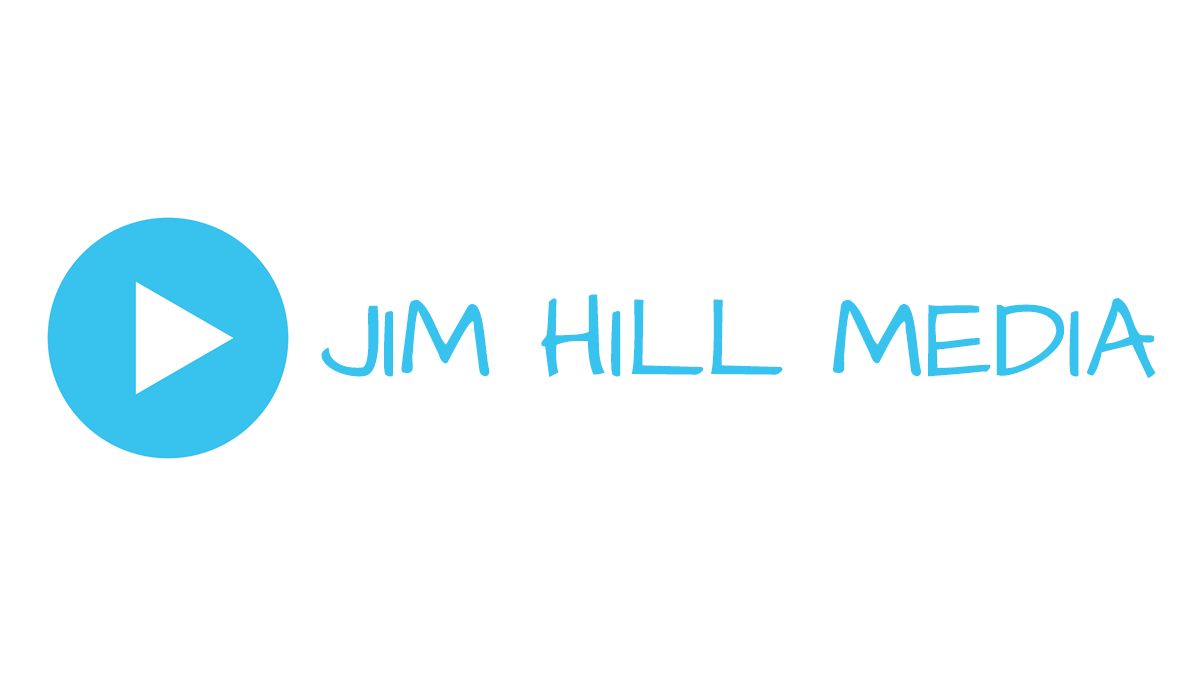 In the final installment of this three part series, Disney Legend Joyce Carlson talks some more about her time at WED. In these installments, I am reprinting the very first interview I did with Joyce Carlson in 1998. I also had the pleasure at the DISNEYANA 2000 convention which was dedicated to IT'S A SMALL WORLD to host a special presentation for conventioners about the creation of that attraction and as a surprise I invited Joyce to appear. I had previously arranged for Joyce to sign in gold ink a black and white photo of Walt riding through the attraction to give to all of those who attended. The interview was videotaped and concentrated primarily on IT'S A SMALL WORLD and perhaps one of these days if there is any interest, I should consider making copies available for sale to readers of JimHillMedia.
Jim: Did you get to go to the World's Fair in 1964?
Joyce: Oh yeah, it was hot. Well, uh, everybody was going over from the main studio and we were the ones that worked on all the shows and put them together, Small World and y'know, all the shows, but everyone else was going over to New York and Walt would send them there for two to three days and they didn't have anything to do with it, while we were the ones working on the shows. So Mary finally talked to Walt and said "their noses are being bent and you better send them over" So we got to go to New York for ten days. It was great. They put us in Queens, right by the Shay Stadium and Mary Blair lived out in Long Island so we used to go out and visit her. She would take us out there by the water and we had a grand time. We were there ten days and Walt gave us three hundred dollars. Boy, that was quite a bit in '64. So, uh, I even had money when I came back.
Jim: What was the guests' reaction of these rides?
Joyce: We had our VIP badges and we were the group tour girls and we'd see these lines of people waiting for Small World or alot of the shows and I'd want to go by quickly because it's hot and little kids are crying and they would walk us right into the shows. Course, we had to fill out a folder every day, what shows we saw and what we went on and what we thought was a good idea, if we had any ideas for them, and Walt would read that book when we brought it home. That's what we did every day and we would have to walk by all the guests waiting in line. It was just terrible. That was the only thing that bothered me. But, oh, we saw all the shows. That was great.
Jim: Most of these shows were brought back to Disneyland, were you involved in installing them into Disneyland?
Joyce: When we brought back Small World, we repainted, freshened it up and put it back in the show at Disneyland. That's what we did, we put it back in. Most of the shows were put back in.
Jim: After the World's Fair, what projects were you assigned to?
Joyce: Well, let's see, I used to do alot of inking for Marc Davis for some of the shows that were coming into Disneyland and for Claude Coates, I'd do alot of inking. So the inking experiences had come in handy for some of the set pieces.
Jim: So this would have been Pirates and Haunted Mansion?
Joyce: Yes, that's what I worked on, then Maggie came over and asked if I'd like to move to Florida and I said "sure" so I went over there in '80. I was there for over a year and had a group of artists doing the toys for Small World for Tokyo. Then we finished and it happens to be some of the Japanese boys here today, that worked with me on the toys,they're up in management now (laughs).
Jim: Did you work on all the Small World attractions?
Joyce: Disneyland, there was one brought from New York and then the one for Florida, I worked in Glendale for that one. And then, or course, Japan picked up our show here to put into Tokyo Disneyland
Jim: Aren't there some differences in each Small World attractions?
Joyce: The one in Paris is a little different, it's got new scenes, backgrounds, different toys and all. So, it is an entirely different show than the one here in Florida.
Jim: What type of qualities do you think an Imaginer should have?
Joyce: You'd have to be thinking of new ideas and if there's a new project coming up, sit down and discuss alot of new ideas and who you're going to work with and who can create this or that and put the show together, y'know. Alot of talent, get them going and let them share alot of ideas and use the best ones. That was what Walt would do.
Jim: Do you do alot of reading?
Joyce: I don't read so much any more, but if there's a certain project coming up, I'll read about it and learn about what they want me to do. Like, uh, "America Sings." I wish we had that show here in Florida. That was a good show.
Jim: What did you like about "America Sings?"
Joyce: I did all the hats, Seventy two hats, then my boss says "they're gonna make another set of hats" and I say "there goes another year!" (laughs)
Jim: Some of those critters ended up in Splash Mountain. Are they wearing your hats?
Joyce: Some are, I guess. But they shouldn't be out in the rain, because they're just glue and water. They'll go limp as an old rag. But the hats were all made of felt, glue and water and Marc Davis was the one that sketched them all and I had to paint them. You go down to California to get one of these hoods, where they make hats. You can't get the color of the hood, because Marc dreams up these colors, y'know. Real nice, so I had to mix the colors. After they were hard and dried, I had like a bake shop outside the door and put them out there like cement. So I'd mix the colors, paint the hats, put the brim and crown together and go to Pick and Save to get all these flowers to put on the hats and Marc just loved them.
Shirley Temple even came through and she was the most wonderful person. She made you feel as if you'd known her for 100 years. She'd go over and pick up one of the straw hat's I'd finished and she put it on her head and said "this reminds me of a neighbor when I was a little girl, who used to wear a hat like this." And I thought "Oh, that's cute" didn't go with her dress at all, but she looked cute in it. She came back twice in one year and she was terrific. You just felt so at ease. But they introduced her as "Shirley Black" and I knew it was Shirley Temple. But anyway, she came back twice to look at the hats again, she was wonderful. I had some fond memories of the day I met her.
Jim: Did you have any project that you really liked or you found exceptionally difficult?
Joyce: Well, the one I really liked was Small World with Rolly Crump and Mary Blair. We started off using rubber bands with the dolls. It was primitive, but we used sheer style. Then, when we brought them back to Disneyland, we fixed them up a little better and put motors inside and improved the style. I liked Small World, all those toys.
Jim: What was Mary Blair really like?
Joyce: Oh she was wonderful, what a talent. I learned so much from her. She would let you design an animal for a certain scene, like in Africa for Small World, and would say "that's great, we'll use that and work it out." But she worked flat, she didn't have allot of dimension and she couldn't do the facade at all. We'd just cut up alot of Styrofoam for her and she'd play around with it. Her paintings are all flat. She started to learn a little dimension toward the last, y'know. But her work is charming. I only have one book of hers, the Little Golden Book children's book that she did. That's what we used to help us understand her design afterwards. She was a wonderful talent.
Jim: I had heard you inked the little Mickey for one of the Ingersoll watches.
Joyce: The watch changed so over the years. They've got so many of them, but then, at that time, they wanted this little Mickey. Of course they would always give me the little stuff to ink. No wonder I can't see today. But, I inked the Mickey. My boss said it was for Walt and I thought "Why'd you say that?! Now my lines are going to be all wiggly" and held my breath. But they used that Mickey on one of the Ingersoll watches.
Q: Was Walt a workaholic?
Joyce: Workaholic? Yeah, he was a workaholic. He was always coming up with ideas and working with the animators and people like Mary. Yeah, I could see him and Mary walking around the studio discussing a feature and Mary would do all the backgrounds at that time, that was before Small World. But he was a workaholic, alot of ideas he worked with the animators and the storymen……workaholic? Yes! (laughs).
Jim: Did you ever see Walt grumpy?
Joyce: Yes, I did. In our model shop at WED, he'd have a meeting and we'd have our desks all around the place and the model in the middle of the room. He was having a meeting with the big boys. Y'know, he was quite a smoker, but anyway, when he'd come into a room, you could hear him coughing and once you heard that, you'd know to be on your toes and best behavior because here he comes! (laughs)
But anyway, he'd come in and all the "yes" men would be around him and so he'd stand there and he was telling them what he wanted and if they weren't agreeing or being as enthusiastic as he was or something, his voice got louder and louder and he wasn't happy with them. So, all of a sudden, they disappeared but, uh, he got his way, I'm sure (laughs).
But, that's the only time I ever saw him grumpy.
Jim: Thank you, Joyce.
Interviews are an important part of Disney and animation history although it is always important to remember that the interviewee may be mistaken about dates or sequence of events or may have been privy to only part of a project. If an interviewer dropped by your house today wanting to talk to you about what you ate for lunch twenty years ago or what was the favorite color of socks worn by your best friend in first grade, would you be able to share that information accurately if at all? However, interviews often give an additional piece of the puzzle or a different perspective that help us better understand the bigger picture. I am very glad that people like Michael Barrier recorded interviews with animators for decades. Michael Barrier's FUNNYWORLD was the inspiration for many of us who got involved with animation history and I am very excited that he has established his own website (www.michaelbarrier.com) where he will be including some of the interviews he did in preparation for his outstanding but poorly publicized history of animation. Those readers who are Disney fans will especially enjoy the interview with David Hand, the supervising director of SNOW WHITE and BAMBI, which is more interesting and more revealing that Hand's own book published in 1986, MEMOIRS.

Bob Iger talks up "Star Wars" franchise & "Frozen" sequel at Disney's annual shareholders meeting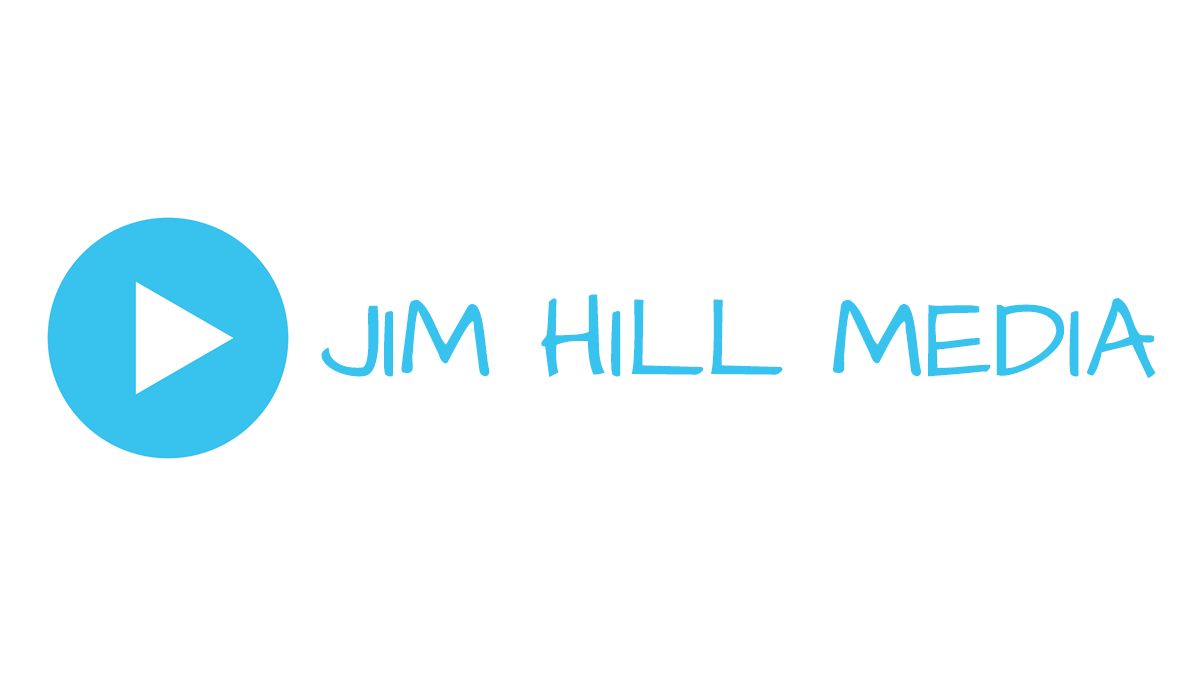 When Chairman and CEO Robert A. Iger took the stage Thursday
at The Walt Disney Company's annual shareholders meeting in San
Francisco, he was surrounded by smiling faces – from
the toe-tapping, grinning Mickey Mouse on his new iWatch to nearly all of the 800-plus
people gathered at The Palace of Fine Arts.
Iger said the iWatch "is going to be in the market real soon
and I just have the idea that it's going to be a big hit. I have an original
Mickey Mouse watch from the 1930s and I usually wear it on special occasions
like this. I just love its link to Disney's heritage and the watch is a prized
possession.
"But," he continued, "the symbolism of Mickey Mouse on this
new device just spoke to me. … The original watch reminds me where Disney
comes from and I think this one surely reminds me of where Disney is going. It
just seemed fitting to wear it here in San Francisco
where creativity and innovation intersect and actually change the world."
Following his praise of the Bay Area, Iger reported Disney's
fourth straight year of record results, assuring shareholders and Disney fans
that there were plenty of reasons for the cheerful mood as he recapped
highlights of the past year and offered a very optimistic projection for the
future growth and earnings.
Disney revealed more details about its plans for the "Star
Wars" franchise and announced a sequel to the studio's box-office animated
juggernaut "Frozen," featuring a story idea by its directors, Jennifer Lee and
Chris Buck.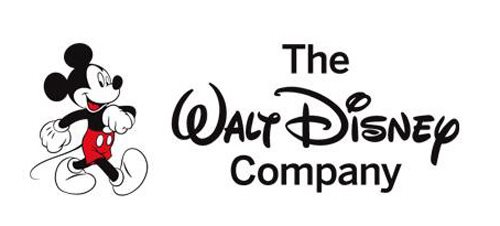 Copyright Disney Enterprises, Inc. All rights reserved
"Driven by extraordinary creativity, innovative technology
and global expansion, 2014 was in fact the biggest, best year in our history," Iger
said. "Our revenue was up 8 percent to $48.8 billion, our net income was up 22
percent to $7.5 billion, and our earnings per-share was up 26 percent to and $4.26.
"Total shareholder return for the year was 38 percent – almost
double the 20 percent return delivered by the S&P 500 during the same
period – and we also paid our 59th straight year of dividends, increasing the
dividend per share by 34 percent."
He recounted a few recent highlights:
Disney's Studio Entertainment division found gold in the
silver screen. With some of 2014's biggest movies, "Guardians of the Galaxy," "Big
Hero 6" and others, the company surpassed $4 billion in global box office for
the second year in a row.
"You know that animation is incredibly important to this
company and that it has always been the very heart and soul of Disney," Iger
said. "Throughout Disney's history our most successful time as a company has
been when our animation is strong and thriving and that's certainly the case
today. The Walt Disney Company is once again home to some of the best animation
in the world with the box office and awards to prove it."
With nearly $1.3 billion in global box office, "Frozen" is
the most successful animated movie in history. Disney's second- and third-most
successful animated movies are "The Lion King" and "Big Hero 6."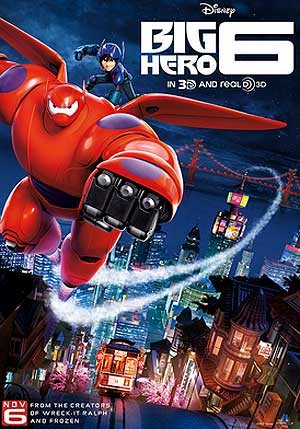 Copyright Disney Enterprises, Inc.
All rights reserved
And, Iger proudly noted the studio recently became the first
to win Oscars the same year for Best Animated Feature, "Big Hero 6," and Best
Animated Short, "Feast."
More guests visited Disney's parks and resorts than ever
before. The historic expansion of Fantasyland at Walt Disney World was recently
completed as well as the roll out of My Magic Plus. "So far more than 10
millions guests have used our Magic Bands," Iger said, "and we're getting rave
reviews."
ESPN continued to reign as the "No. 1 sports brand." The
college football playoff coverage "is a perfect example of ESPN at the top of
its game," Iger said, "and the 'Megacast' gave fans unprecedented access to the
action, offering more than a dozen different ways to watch their teams battle
it out on air, online and on just about every mobile device you can imagine.
"For the final, more than 33 million fans tuned in to see Ohio
State beat Oregon
for the National Championship – the largest single audience in the history of
cable television," he added. "No one but ESPN could do something so big, so
well."
ABC launched its "best season in recent memory and 'Good
Morning America' completed another year as the No. 1 morning show." Iger said
the network is "thriving with compelling programming that sets it apart,
especially when it comes to reflecting the rich diversity of the world around
us. … Thanks to the winning combination of inclusion and quality, ABC is the
only network to grow its audience this season."
Iger also reported that "11 separate franchises at Disney
Consumer Products generated more than $1 billion each in global annual sales."
Disney Interactive achieved its first year of profitability.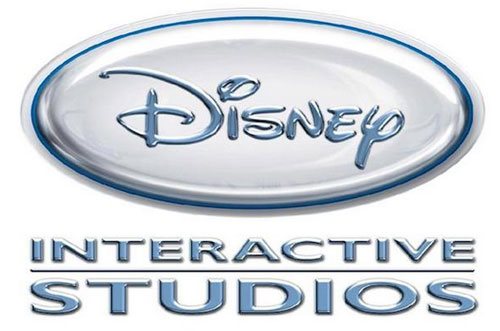 Copyright Disney Enterprises, Inc. All rights reserved
And, Disney's stock price continues to climb.
Iger noted Thursday morning that shares were trading above $105,
compared to about $80 a year ago, giving the company a market cap of just about
$180 billion – around $40 billion higher than it was at the 2014 shareholder
meeting.
Disney is "consistently recognized as one of the world's
most admired companies, respected for our product and our people, as well as
our performance."
Iger noted that several thousand former servicemen and women
have joined the Walt Disney family in the past few years as part of an
initiative to hire more veterans. "The vets at Disney are in good company
because they're among our 180,000 cast members and employees around the world
who work tirelessly to tell great stories and create magic in the lives of
people everyday," he said.
Iger also paid tribute to San Francisco
as "a great Disney city," home to The Walt Disney Family Museum, KGO TV, some
Disney Stores, Pixar "right across the bay in Emeryville. … And LucasFilm is
right across the street. So the Force is definitely with us."
That opened the door for him to talk about "Star Wars." Disney
is moving quickly to reap the benefits of its $4 billion purchase of Lucasfilm
in 2012.
"Star Wars: Episode VII, The Force Awakens," directed by J.J.
Abrams and featuring original cast members Harrison Ford, Carrie Fisher and
Mark Hamill, opens Dec. 18. After unveiling some news footage featuring Stephen
Colbert and others reacting to the release of the teaser trailer, along with
bits of some fan parodies, Iger said the teaser for Episode VII has been "viewed
more than 150 million times and … that response is unbelievable."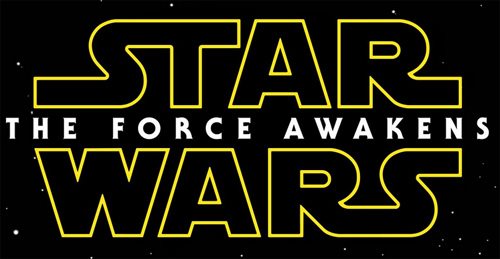 Copyright Lucasfilm / Disney. All rights reserved
He then talked about the future for the franchise, sharing a
piece of concept art for the first standalone Star Wars movie, "Rogue One," from
a script being penned by Chris Weitz ("Cinderella") and based on an idea by
Oscar-winning visual effects supervisor John Knoll. "Rogue One" will be
directed by Gareth Edwards and star Felicity Jones. Filming begins this summer
in London and the movie will open Dec. 16, 2016.
Iger also announced that Rian Johnson will write and direct "Star
Wars: Episode VIII," which will hit theaters on May 26, 2017, but offered no other details.
"So, between now and 2017, we're going to bring three Star
Wars films to the world," Iger said. "It's obviously an incredibly exciting
time for our company, but not just because of (Lucasfilm). We have so much to
look forward to.
" … Our studio has been setting the bar pretty high these
days, too. And it only goes up from here. This is a huge year and 'Star Wars: The
Force Awakens' is just one of the fantastic movies on our slate for 2015.
"Let's start with Marvel. Obviously, an incredible success
story since joining Disney. The studio goes from strength to strength to
strength. In fact, the five Marvel movies we've released so far have averaged
almost $1 billion each in global box office and we're planning to release 11
more Marvel films in the next four years."
This year's Marvel's offerings include the second film
pairing Iron Man, Captain America,
Thor and The Incredible Hulk in "Avengers: Age of Ultron" on May 1. "Ant-Man," starring
Paul Rudd, will hit multiplexes on July 17. Iger also mentioned the recent deal
with Sony that allows Disney to bring the iconic web-slinger Spider-Man back to
the Marvel cinematic universe but offered no details as to how and when that
might happen.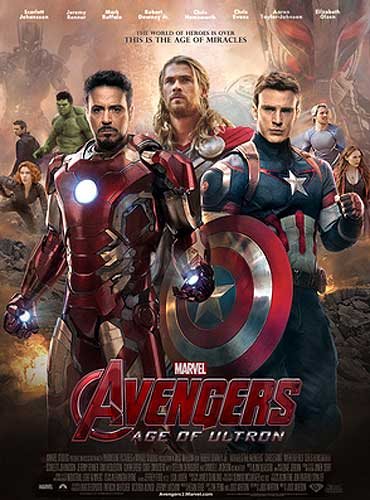 Copyright Marvel / Disney. All rights reserved
He said the company has high hopes for its live-action "Cinderella,"
which is already charming critics and delighting audiences. Iger also promoted
the May 22 release of "Tomorrowland," helmed by "The Incredibles" director Brad
Bird, a member of the Pixar brain trust, and starring George Clooney in his
first Disney film.
And expect another great year for animation.
"When Pixar joined Disney in 2006, we were hoping to spark a
creative resurgence in animation across the company and, looking at our recent
stream of successes, I think we can actually say that it worked," Iger said. "Pixar
has always been home to some of the most original and innovative stories in
animation and we're thrilled to share two new Pixar films with the world this
year."
"Inside Out," directed by Pete Docter, will be released on
June 18. "The Good Dinosaur," directed by Pete Sohn and based on a story by Bob
Peterson, will follow on Nov. 18.
"Last summer, I celebrated my 40th anniversary with the
company and I can honestly say that I've never been prouder to be part of
Disney nor have I even been more optimistic about the future of The Walt Disney
Company," Iger said.
Look forward to these things: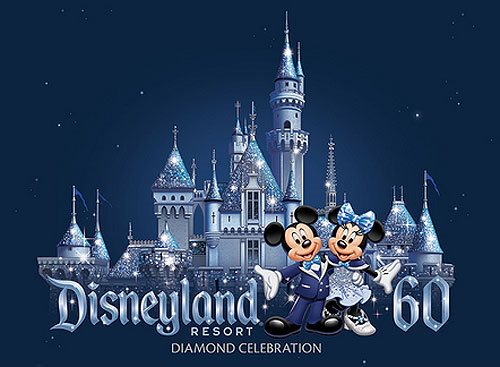 Copyright Disney Enterprises, Inc. All rights reserved
The 60th anniversary of Disneyland
kicks off with a celebration beginning in May.
The fourth D23 Expo, for the ultimate Disney fans, will be
held Aug. 14-16 in Anaheim.
An "Avatar"-themed land at Disney's Animal Kingdom will open
in 2017. An artist's concept drawing shows a Jungle Cruise-like trip through
the panoramas of Pandora. Iger said, "If you thought Pandora looked magical in
the movie, just wait until you see Pandora in person."
Guests to Hong Kong Disneyland be getting the first true
Marvel-themed attraction when The Iron Man Experience opens next year.
And, Iger also indicated "there's growing excitement about
the Shanghai Disney Resort. This is the largest investment we've ever made
outside of the United States
and it well may be the single most creatively ambitious project that we've ever
attempted. … We're going to wrap up major construction by the end of this
year and we're already planning a spectacular grand opening celebration for the
spring of the next year."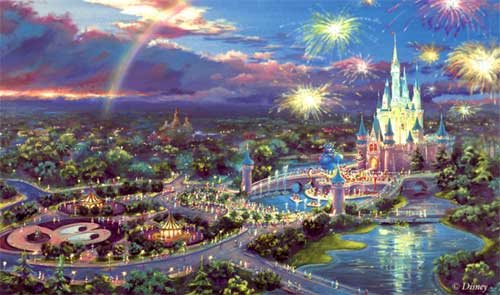 Copyright Disney Enterprises, Inc. All rights reserved
After this, the meeting moved to the business at hand, which
included the election of 10 members of the Board of Directors; hiring
PricewaterhouseCooper LLP as the company's independent accountants for the
fiscal year ending Oct. 3, 2015;
and approving an advisory resolution regarding executive compensation.
A majority of the shareholders voting by proxy followed the
recommendations of the Board and rejected two proposals by shareholders: The
first would have separated the CEO and chairman roles after Iger steps down. The
second would have limited accelerated executive pay.
Of the 1,694,975,006 common shares of Disney stock, 87
percent (representing 1,468,276,676 common shares) had voted by proxy on or
before Jan. 12 It seems few people wanted to do anything that might throw a
monkeywrench into Disney's engine. The company is operating on all cylinders
with lots of fuel to propel it into the future.
After the quick business session, Iger opened the floor to
questions from shareholders for more than 50 minutes.
In response to a young boy named Gideon, there was an
apparent tip-of-the-hand confirmation that Disney Hollywood Studios would soon
be getting a new name, but Iger learned the company was not ready to reveal it.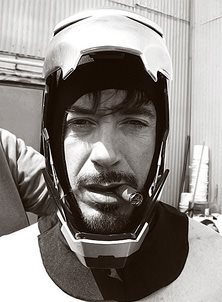 Copyright Marvel / Disney
All rights reserved
After a pediatric nurse and a doctor praised Disney for its
stance limiting smoking in most films marketed to children but reporting that
Marvel's films haven't had the same compliance rate, Iger declared that the
company will "absolutely prohibit" depictions of tobacco use "across the board:
Marvel, Lucas, Pixar and Disney" in all films rated PG-13 and under.
Sorry, that means no more cigars for the character of Tony
Stark in the "Avengers" and "Iron Man" movies. The only exception, Iger
pledged, will be in films which involve historical figures known for smoking.
Responding to a Disneyland cast
member who relayed that his wife has been working as a custodian at the resort
for four years but still isn't making $10 an hour, Iger said the company has
already agreed to raise its minimum wage to $10 an hour by 2016.
Some of the other questions are responses: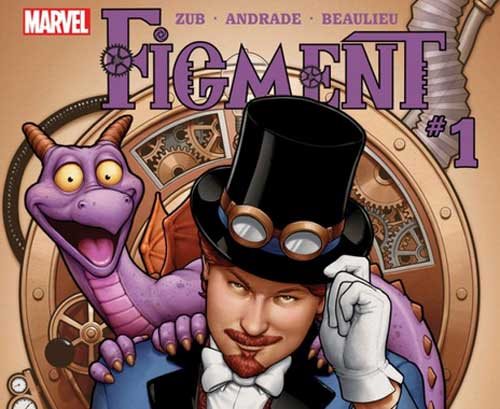 Copyright Marvel / Disney. All rights reserved
Despite being "blown away" by the success of a recent
graphic novel series featuring Dreamfinder and Figment from Florida's Journey
into Imagination, Iger said there's currently no plans to bring the characters
back to Epcot.
Answering one man's questions, Iger relayed that his favorite attraction
is Disneyland's Pirates of the Caribbean. He also indicated that
there's room for growth at both Disneyland and Disney California
Adventure and no plans to add a third gate to the Anaheim Resort anytime
soon.
And Disney's new Chief Operations Officer Thomas Staggs
came to Iger's rescue when Brooke, a six-year-old girl asked who was the
first princess aboard a Disney Cruise Line ship. Staggs told the girl:
"We couldn't chose just one, but Cinderella was certainly there."
After the meeting, I talked to Kathleen Eddy of Elk Grove
and Steve Segal, both attending their first Disney shareholder event.
"I was very impressed with Bob Iger and how he handled all
of the questions, especially those on major issues," Eddy said. "I also enjoyed
seeing John Lasseter in person. He just seems like the nicest, most interesting
person. 'Frozen Fever' was great fun and it was good to hear that 'Frozen 2' is
in the works. I want to see how the standalone Star Wars film comes together,
but I'm intrigued by it."
"One of the best things about it was meeting all these other
like-minded Disney fans in line," she added. "I talked with some of the nicest
people."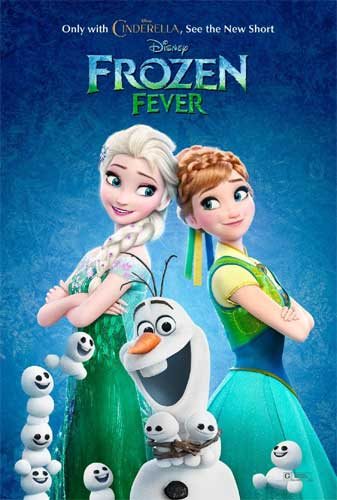 Copyright Disney Enterprises, Inc. All rights reserved
"It was more or less what I expected," said Segal, an
animator who worked on the landmark "Toy Story" and now teaches animation at a
college in San Francisco. "I don't
know that I'd come from Utah for
a shareholders meeting in San Francisco,
but I enjoyed myself.
"I thought Bob Iger was very smooth on his feet and he did a
great job responding to questions from the audience," he continued. "But I also
thought the guy seeking approval for the shareholder initiative on the
separation of CEO and Chairman made a good case and I would have liked to learn
more why Iger and the Board opposed it."
Segal was also "excited to learn that the 'Avatar'-themed
land was going to become part of Animal Kingdom because that park could use a
little more fantasy."
As for the questions from the children, Segal said, "I
thought the kids were great, but Disney is a kid-friendly company if there was
ever was one."
Galyn Susman talks about Pixar's first-ever Xmas special, "Toy Story That Time Forgot"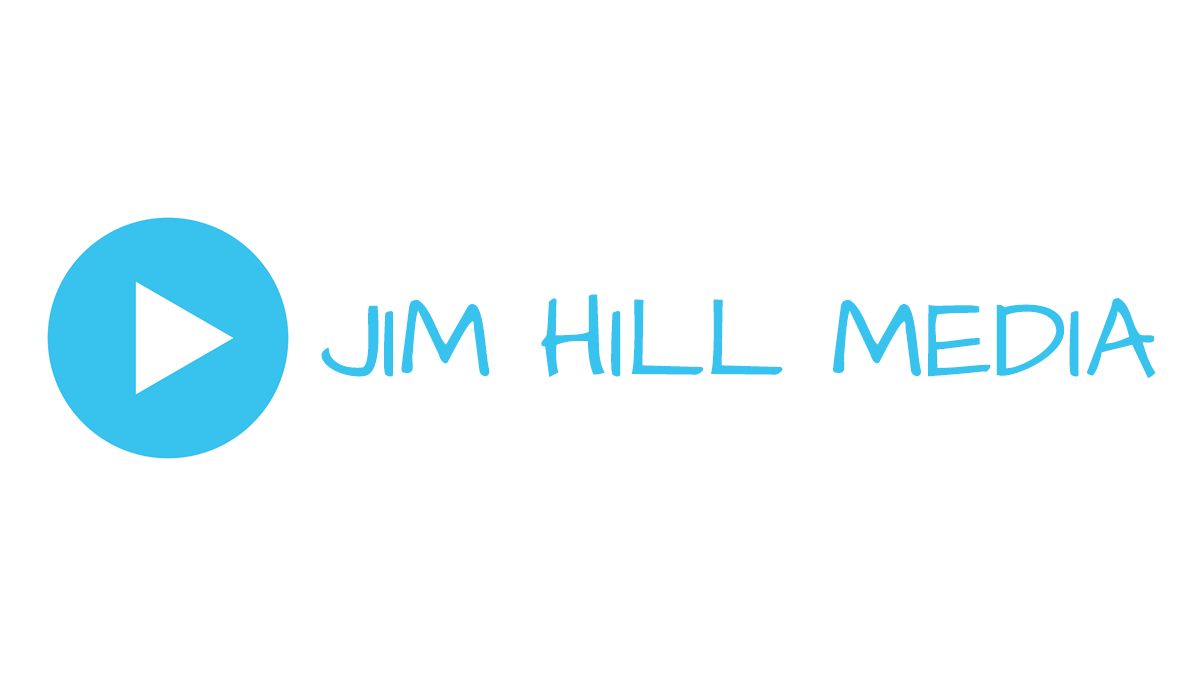 So what's been going on with the Toy Story gang since we
last saw Buzz, Woody & Co. on the
steps at Bonnie's house, as they sadly watched Andy drive off to college? Quite
a lot, actually.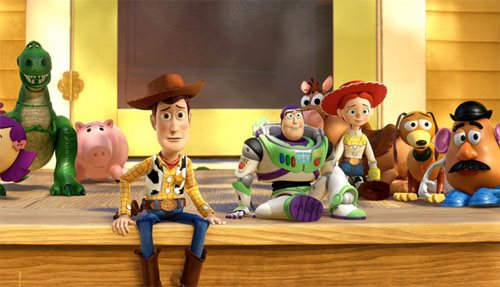 Copyright Disney Pixar. All rights reserved
On the heels of the June 2010 release of "Toy Story
3," Pixar Animation Studios took a two-tiered approach toward keeping
these much-beloved characters front-of-mind. The first part of this program
involved the creation of "Toy Story Toons," a series of stand-alone
shorts which showed how Andy's old playthings were settling in at Bonnie's
place.
The first in this series — "Hawaiian Vacation" —
was released to theaters in June 2011 with Pixar's next full-length animated
feature, "Cars 2." And to hear Galyn Susman (i.e., the producer of
this particular animated short) talk, there was a very specific reason that
this was the first "Toy Story Toon" out the door.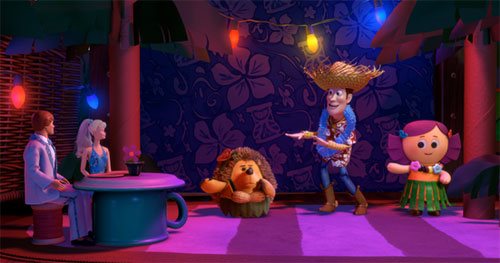 Copyright Disney Pixar. All rights reserved
"The people who work here at Pixar are just like the
fans of the 'Toy Story' films. We genuinely care about these characters. So
with 'Hawaiian Vacation,' we wanted to show that — since we'd last seen them
in 'Toy Story 3' — Bonnie's toys and Andy's toys had actually come together as
a family. That they could now work together as a group on a project like trying
to save Barbie & Ken's romantic get-away," Susman explained during a
recent phone interview.
The second part of Pixar's front-of-mind effort for its
"Toy Story" characters involved the creation of two holiday specials:
"Toy Story of TERROR!" (which debuted to great reviews back in
October of 2013) and "Toy Story That Time Forgot" (which premieres
tonight on ABC at 8 p.m. ET/PT).

Copyright Disney Pixar. All rights reserved
"And as the producer of these two holiday specials, I
can tell you that what was fun about working on 'Toy Story of TERROR!' was that
we got to circle back on two story elements that Pixar had introduced with
previous 'Toy Story' movies: the Combat Carl action figure that Sid blew up in
the first film and Jessie's fear of being boxed up in small tight spaces in
'Toy Story 2.' And it was nice to be able to tell a story about how Jessie grew
as a character, overcame that fear with Combat Carl's help," Galyn
continued.
Whereas "Toy Story That Time Forgot" had a very
different origin. It actually started off life as something that was supposed
to appear on the big screen, rather than the small screen.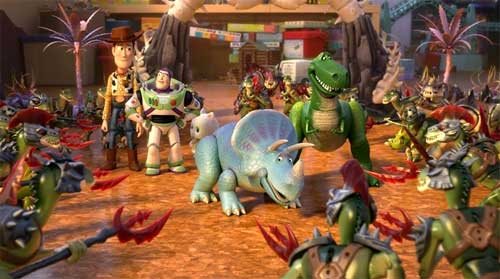 Copyright Disney Pixar. All rights reserved
"When we first started working on 'Toy Story That Time
Forgot' three years ago, it was originally supposed to be a 'Toy Story Toon.'
This six or seven minute-long story about how Rex and Trixie befriended some
Battlesaurs, which are these dinosaur-themed action figures. Buzz and Woody
weren't really in this short at all. At best, those characters made cameo
appearances," Susman recalled.
But as soon as John Lasseter saw the preliminary Battlesaurs
designs, he loved these characters and their world. Which is why he urged Galyn
and her team to think bigger. To take Trixie & Rex's brief interaction with
these action figures and then turn it into a full-blown adventure.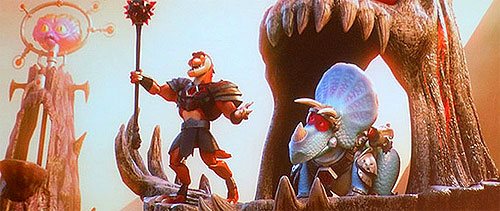 Copyright Disney Pixar. All rights reserved
"And since a lot of the artists & designers who now
work at Pixar grew up playing with 'He-Man' and 'Transformers' action figures,
to now be asked to envision an entire line of warrior dinosaur toys was a
dream-come-true. They designed everything from the armor these characters wore
to the weapons they carried right through to the Arena of Woe. Which is where
the Battlesaurs battle," Susman said.
And because the Battlesaurs have yet to be played with as
"Toy Story That Time Forgot" is getting underway… Well, just like
Buzz Lightyear did in the original "Toy Story," these characters
don't know that they're toys. The Battlesaurs think that they're this proud
race of warriors protecting their world from intruders.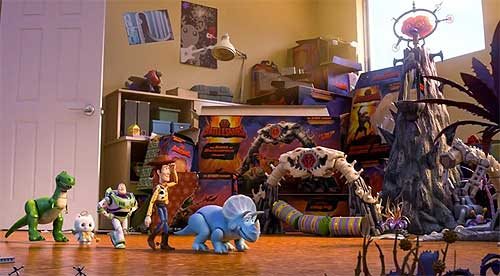 Copyright Disney Pixar. All rights reserved
Speaking of which … One of the more intriguing aspects of
this holiday special is that — as Buzz, Woody, Rex, Trixie and Angel Kitty
(i.e., the Christmas ornament that Bonnie has recently added to her array of
playthings) enter Mason's bedroom (EX: Mason is Bonnie's friend-from-school who
has invited her over for a post-Christmas play date) — the area that these
"Toy Story" characters are exploring is clearly a young boy's
bedroom. But that begins to change as "Toy Story That Time Forgot"
unfolds.
"As Trixie, Rex, Buzz, Woody and Angel Kitty enter the
elaborate Battlesaur playset that Mason received for Christmas, his bedroom
begins to fall away. Since these dinosaur action figures think that
Battleopolis — the world that the Battlesaurs supposedly live in — is a real
place, we actually changed the art direction of this holiday special to reflect
their delusion," Galyn explained. "So during this portion of 'Toy
Story That Time Forgot,' sharp-eyed viewers may notice that the style of
lighting that's used in this part of the show changes. And that while Trixie,
Rex, Buzz, Woody and Angel Kitty are deep inside the Battleopolis playset, they
can no longer see the walls, windows and doors of Mason's bedroom."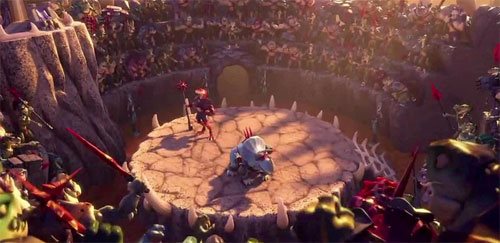 Copyright Disney Pixar. All rights reserved
As one watches "Toy Story That Time Forgot" (which
— FYI — makes its ABC Family debut on Sunday, December 7th at 8:30 p.m.), it's pretty obvious that Pixar
didn't stint on this production. From the size of the crowds of Battlesaurs who
look on as Trixie and Reptillus Maximus (who is winningly voiced by Kevin
McKidd of "Grey's Anatomy" fame) do battle in the Arena of Woe to the
fact that the original voice cast from the original "Toy Story" film
trilogy (i.e., from Tom Hanks and Tim Allen all the way through to insult
comedy legend Don Rickles) all returned to reprise their roles, this is one
holiday special that truly is special.
Mind you, "Toy Story That Time Forgot" may be
Pixar's last holiday special for a while featuring this particular set of
characters. Given that — just last month — Disney CEO Bob revealed (as part
of a quarterly earnings conference call) not only revealed that a "Toy
Story 4" was in the works, but that this Pixar Animation Studios not only
had a release date (i.e., June 16, 2017) but a director (i.e., Pixar and Walt
Disney Animation Studios' Chief Creative Officer John Lasseter) and a producer
(i.e., one Galyn Susman).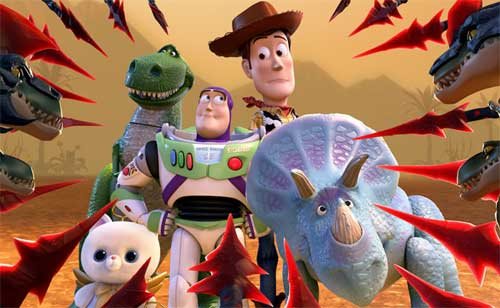 Copyright Disney Pixar. All rights reserved
"As you might expect, I'm not really in a position to
talk about 'Toy Story 4' right now. What I can say is that — while I was ready
to say goodbye to these characters at the end of 'Toy Story 3' — the story
that was pitched to me for the next feature-length installment of this series
was so smart and so strong that I understood immediately why John wanted to
revisit the world of these characters," Susman enthused. "Beyond
that, what else can I say about 'Toy Story 4' ? Well, if people go to see this
new Pixar movie in 2 & 1/2 years, they might see a new toy."
Speaking of new toys … If you like what you see during
tonight's holiday special, just be aware that action figures inspired by
"Toy Story That Time Forgot" will begin popping up on store shelves
starting early next year. So if you've ever dreamed of owning your very own
Goliathon …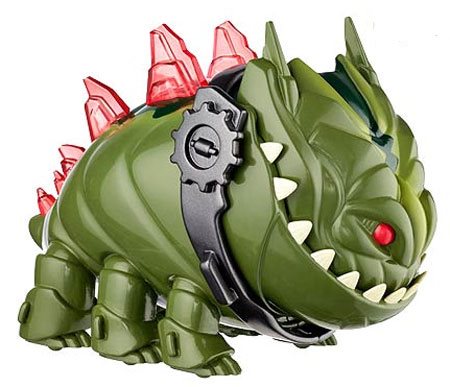 Copyright 2014 Mattel, Inc. All rights reserved
… now might be a good time to add that Mattel-produced
product to your Christmas 2015 shopping list.
This story was originally posted on the Huffington Post's Entertainment page on December 2, 2014
Former Disney CEO Ron Miller recalls his own "TRON" legacy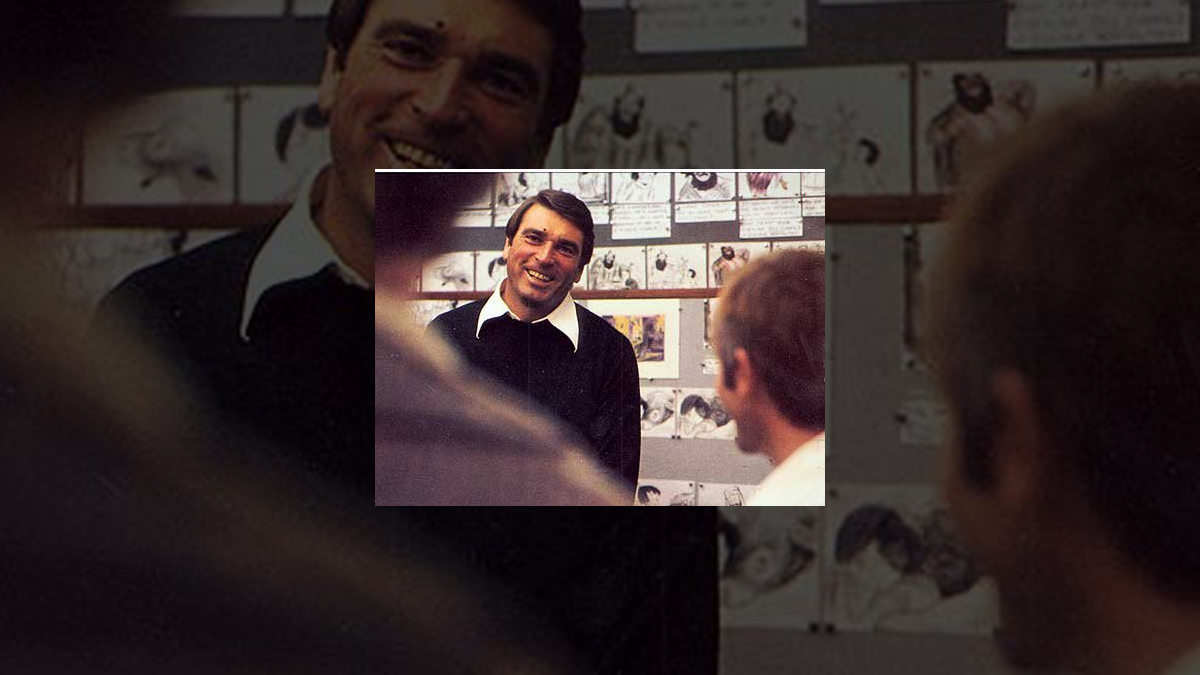 Without "TRON," there wouldn't be "TRON: Legacy," and without former Disney CEO and producer Ron Miller, "TRON" may have never been made. Writer/director Steven Lisberger's "TRON" project had been rejected by at least three other studios before he submitted it to Disney, hoping for the best but not really expecting the positive reaction he received.
Miller, Walt Disney's son-in-law, is listed as executive producer of "TRON" and, if you're in your 40s or older like me, you probably remember watching dozens of Disney movies that are part of the "RON: Legacy" – animated films like "The Rescuers," "The Fox and the Hound" and "The Black Cauldron" as well as live-action films like "Never Cry Wolf," "The Shaggy D.A." "Tex," "Freaky Friday" and many others. But the movies represent just a piece of Miller's professional accomplishments.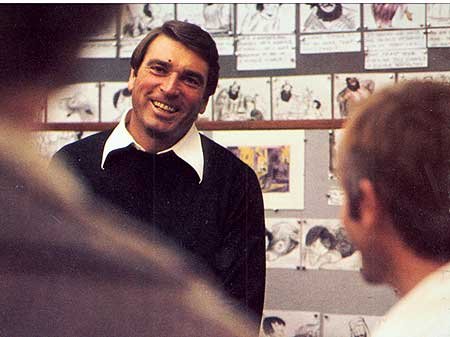 Ron Miller in the story room for "The Small One" back in 1976.
Copyright Disney Enterprises, Inc. All rights reserved
Miller started working on the Disneyland project in 1954, joined the Directors Guild in 1957 as a second assistant director on "Old Yeller," and continued to advance in the company. By the time of Walt's death in 1966, he was a key executive and part of the management team. It was Walt's team that worked to complete both Walt Disney World and EPCOT in Florida. Miller became president of Walt Disney Productions in 1980 and was named as CEO in 1983, before being replaced by Michael Eisner and Frank Wells in 1984 in a move orchestrated by Walt's nephew, Roy E. Disney. Miller was there when the company entered the home video market, launched its cable TV network, made its initial foray on Broadway and when it negotiated the deal for Tokyo Disneyland, the first Disney theme park outside of the United States.
Miller was also directly responsible for creating the "Touchstone" label to broaden Disney's appeal beyond the G-rated films branded by Walt's era.
As Walt's son-in-law and Disney Company staffer, Miller had a unique professional and personal relationship with the creative genius. He directed several of Walt's introductions to Disney's weekly TV shows and watched as Grandpa Walt enjoyed time with his growing family.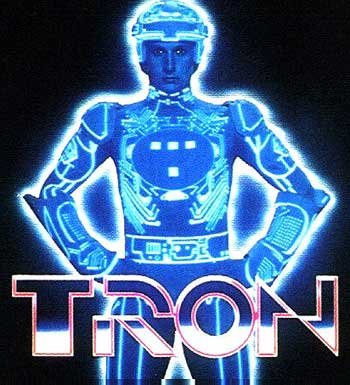 Copyright Disney Enterprises, Inc. All rights reserved
I recently spent a few minutes with Miller discussing "TRON" in advance of Disney's huge reboot with "TRON: Legacy," a film that's been widely promoted at Comic-Con and elsewhere for nearly three years. "TRON: Legacy" opens Friday with expectations of a possible $1 billion worldwide box office gross.
In the case of 1982's "TRON," Miller says, he was the executive producer because "I was the individual who said 'Let's do it,' " based in part from a recommendation by a trusted Disney studio executive.
"God bless Tom Wilhite because he was the one who really took notice of it and felt very strongly that ('TRON') was something that time-wise was perfect for us. Which it was. Certainly it was something that we were looking for … it was something unique. It was an area that hadn't really been explored before."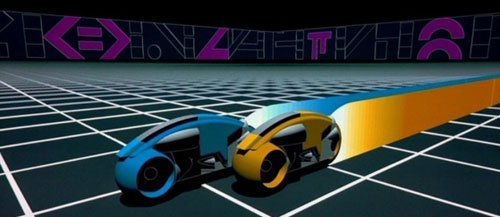 Copyright Disney Enterprises, Inc. All rights reserved
Still before committing to the production, the company had Lisberger complete a test scene to give Disney executives some idea of what "TRON" would look like.
"I would have to say that I was impressed with what I saw," Miller said. "I think everybody embraced it because it was so intriguing. We realized that it was a big challenge. We realized that it was going to be very expensive, which it turned out to be. But it was a gamble worth taking."
Wilhite would become the executive in charge of the production along with Lisberger's colleague Donald Kushner. Disney's Harrison Ellenshaw was tagged as the associate producer and praised Miller for his unyielding support of the project. You can hear a bit of Ellenshaw's interview along with highlights of my interview with Miller at Paul Barrie's latest WindowtotheMagic podcast …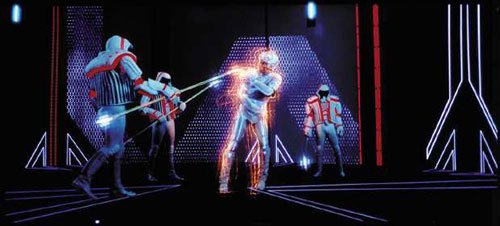 Copyright Disney Enterprises, Inc. All rights reserved
For "TRON," Miller oversaw "some of the production, but the producer – certainly – is more involved than the executive producer." Still, Miller says he approved the casting, visited the set, watched some of the dailies and kept finding the money as costs climbed.
I asked Miller if there was any point during the production that he considered pulling the plug on "TRON" or changing the approach on the film.
"Never," Miller said. "Once we approved the story, once we approved the cast, once we approved all the special effects, it was go. And you don't stop in the middle of the river and try to back pedal. You've got to go forward."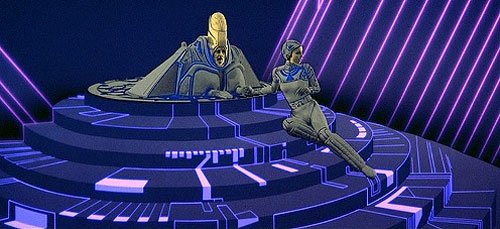 Copyright Disney Enterprises, Inc. All rights reserved
Still he admits, "TRON" was a "difficult picture to evaluate as it was being shot because the scene was not in front of you. You had all kinds of parts that came together that ultimately made the scene. But to sit through dailies – in my mind – was a little baffling. I didn't quite understand what was going on."
"TRON" reportedly cost about $17 million and grossed $33 million in its initial North American theatrical release. Worldwide box office figures were unavailable.
"I and a lot of other people were disappointed in the theatrical gross," Miller admitted. "I think that the film should have done at least 50 percent better than what it did. I thought it was going to be a much bigger picture because its freshness and uniqueness and all that. But maybe we didn't communicate what we had correctly, maybe we didn't market it correctly. … We just missed the proper sales pitch on the film. I think people were a little bit confused with computer animation: What the hell is that, it was brand-new. Is it animation? Well, no. It's not animation as you know it."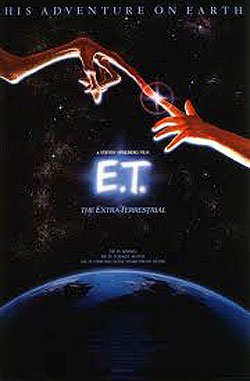 Copyright 1982 Universal Pictures.
All rights reserved
"TRON" came out at the same time as "E.T. – The Extra-Terrestrial," which was in the cute-and-cuddly mode more common to Disney films. I asked Miller if he thought "E.T." hurt "TRON" or if he thought that maybe audiences were more interested in outer space than cyberspace.
"I don't think that one competed against the other. (They were) two totally different approaches to filmmaking," he said. "When you're up against (Steven) Spielberg, it's tough. … I elude back to something that I said before, that unfortunately I just don't think that we hit a home run with marketing and sales."
Still, Miller says, he considers "TRON" an artistic and commercial success. The film was a huge hit when it was released on home video. He also knows the film proved to be important and inspirational to several filmmakers, including a young Disney animator, John Lasseter.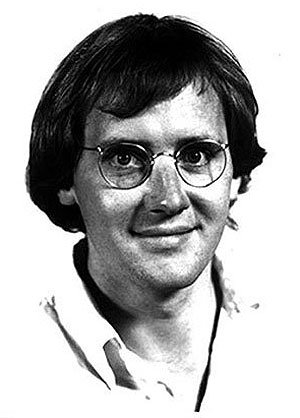 John Lasseter when he first began working for
Walt Disney Animation Studios. Copyright
1979 Walt Disney Productions.
All rights reserved
Lasseter has said that "Without "TRON,' there would be no 'Toy Story,' " even telling the former Disney CEO that directly years later.
While at Disney, Lasseter "used to poke his head in ('TRON') dailes and see what was happening," Miller said. "He was very enamored with computer animation," even pitching "The Brave Little Toaster" as a computer animated film before he was dismissed from the company.
"… Yeah, John was let go shortly after that, (but) I had absolutely nothing to do with it," Miller said, wanting to set the record straight. Leslie Iwerks' documentary film, "The Pixar Story," said "that the CEO fired John. Well, I was the CEO and I would have never fired John," he said. "No, I think that Ed Hansen – who was the production manager – had nothing more for John and that was it."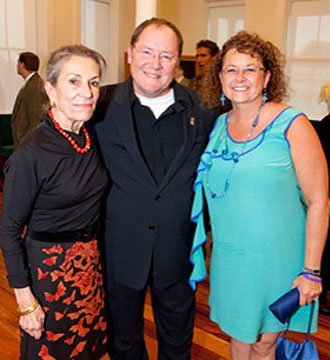 (L to R) Diane Disney Miller, John Lasseter and Nancy
Lasseter at the Walt Disney Family Museum's opening
gala. Image courtesy of The Walt Disney Family
Museum. All rights reserved
Despite Lasseter's dismissal, Ron and Diane Disney Miller share a good relationship with him and his wife, Nancy. Both families have wineries in the Napa Valley and they see each other a few times a year. Lasseter has been one of several current Disney employees who have been very supportive of the Walt Disney Family Museum at The Presidio of San Francisco.
"I like John a lot," Miller says. "And we go all the way back to when Diane and I used to go to CalArts and there he was greeting us when we walked in. In fact, we thought that it was because of his affection towards Diane that he was there. But, we found out later, he was told to be there."
I asked Miller if at the time when "TRON" was pitched to him, if he or his children, some of them in their teens, played video games.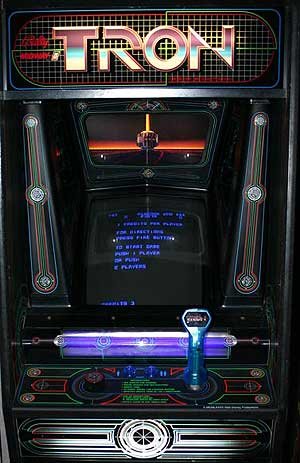 Copyright Disney Enterprises, Inc. All rights reserved
"… It's about 28 years later and I still don't play video games," he said, laughing. "But we did have one in our house, the 'TRON' game. In fact, my youngest son, Patrick, became very efficient at it and he went to the – I think – sixth or seventh stage out of 10, which was amazing. I could get to the second stage. That was a very popular game out there. We sold a lot of them and I think my youngest son still has his."
Miller also praised Disney's decision a few months ago to pull the "TRON" DVD off retailers' shelves with the new film coming out. "TRON" is reportedly being prepared for a Blu-ray release sometime in 2011.
"I think that it's a fairly interesting move … I like it," he said. "Let's get ('TRON') off the shelves, let's concentrate on ('TRON: Legacy'). When people see this, they'll want to see the original if they haven't seen it already."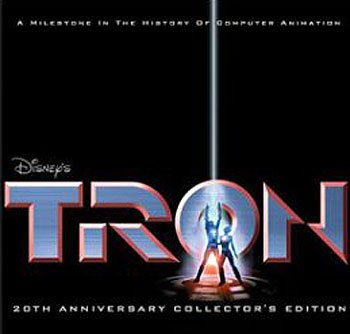 Copyright Disney Enterprises, Inc. All rights reserved
"TRON: Legacy" is certainly shining a blue laser light on Miller's period at Disney and reminding people that he laid the foundation for several changes that helped fuel the growth of the company in the late '80s and beyond. I asked him if he feels some vindication for what's going on, that more people are taking a look at the things he accomplished that other people seem to have gotten credit for over the years?
"Oh, I don't know," he said, displaying a sense of modesty. "I think that Michael (Eisner) deserves the credit that he rightfully has. He brought a certain vitality to the company. The earnings every year went up and up and up. He hit some really big blockbusters early on. Though 'Roger Rabbit,' we were developing that …"
And, I interjected, "Splash" was yours.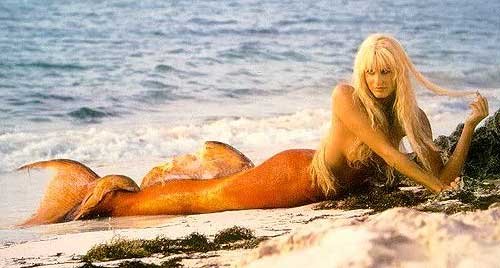 Copyright 1984 Touchstone Pictures. All rights reserved
"You know, 'Splash' is interesting. I told the gentleman from 'Variety' that it's something that I lived with for a long time," Miller said. "A G-rated film and you can't go beyond that because what … are you going to do with the image that we have?"
Miller recalled watching "To Kill a Mockingbird" with Diane, Walt and Lilly in the projection room of Disney's Holmby Hills home. When the film was over and the lights came on, Walt pounded his hand on the armrest of his chair and said "Damn, I wish I could make a film like that." But Walt, Miller said, "was caught in his own web. He couldn't broaden. He couldn't go beyond what he had established as good Disney material or entertainment."
Still Walt was most proud of "growing his company." In multimedia clips at the Walt Disney Family Museum, you can hear him discussing branching out from the Mickey Mouse shorts to the Silly Symphonies, moving into full-length animated features, then tackling live-action films, TV and creating Disneyland. With every step forward, Walt was met with some nay-sayers.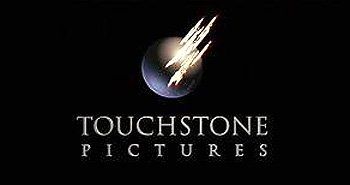 Copyright Touchstone Pictures, Inc. All rights reserved
"He always kept growing," Miller said. "There was always a curiosity with the man: What was on the other side of the hill? And that's what drove him. I mean, look, he was willing to drop motion pictures when he came out of the hospital, he had just had lung surgery, and he sat there and he said, 'You know, I've got to concentrate on EPCOT. That's the most important thing in the company's future right now. And you guys have done a good job. So I'm confident that you can go out and make motion pictures and all. I've put a good team together.' But my point being that his next project was EPCOT. And beyond that was another project. … He was fascinating in that way."
I asked Miller if he simply was following Walt's philosophy and trying to grow the company while he was CEO by doing things like creating Touchstone.
"But we had to … . The question became – do we continue making G-rated films which we had lost our younger audience because they wouldn't be caught dead going into a G-rated film. So – I'll never forget – it's interesting that, with 'Splash,' I just hired Richard Berger. And somebody put 'Splash' on my desk and I read it and I liked it. And I also liked that it was connected with Ronnie Howard. You know, good chemistry.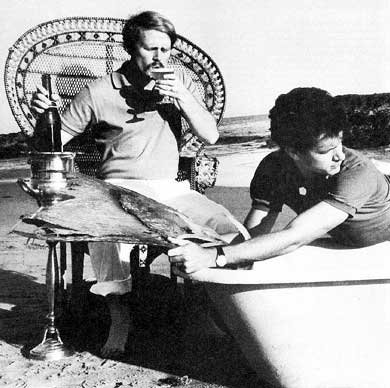 Ron Howard and Tom Hanks take part in a "Splash" publicity shoot in
the Spring of 1984. Copyright Walt Disney Productions.
All rights reserved
"So I went to Berger and I said, 'You know, Richard. I've got something here that I think we should consider. Because now I had made the decision to go with Touchstone. And he said 'What is it?' And I said that 'It's a Ronnie Howard project and it's called 'Splash.' "
Berger told Miller that he turned "Splash" down when he was at 20th Century Fox. Miller had Berger reread the script and they made a decision to go forward with it.
Eventually Miller screened the film to about 3,500 people after a shareholders meeting at Walt Disney World. Miller warned them that "Splash" was not a G-rated film, that it was "a bit more mature, a little bit more adult."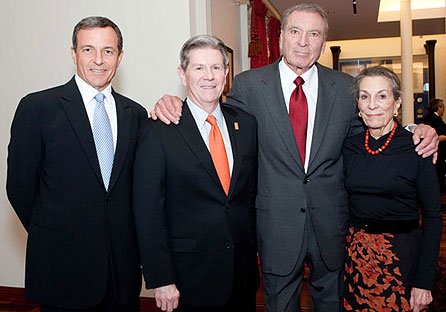 (L to R) Disney CEO Bob Iger, Walt Disney Family Museum executive director
Richard Benefield, Ron Miller and Diane Disney Miller. Image courtesy of
The Walt Disney Family Museum. All rights reserved
He told them that after the screening there would be a cocktail reception and he was going "to be there with all my armor on and everything else so you can take shots at me. And I sat through the showing of the film and you could tell that it was very well received," Miller said. "And afterwards, we met later on and I think everyone except two people that came up to me and said 'You're on the right track.' "
A few months later, Miller's Hollywood career came to an abrupt end leaving only the "RON: Legacy." But the Disney Company continues its global growth, even revisiting films from Miller's era, such as "Freaky Friday," "Escape to Witch Mountain," "The Absent Minded Professor" and others.
And given that "TRON: Legacy" director Joseph Kosinski's next project for Walt Disney Studios may be a reimagining of another Miller era sci-fi adventure, "The Black Hole " …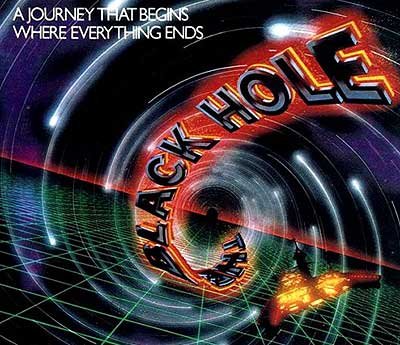 Copyright 1979 Walt Disney Productions. All rights reserved
it looks like we're far from the "end of (the) line" when it comes to the "RON: Legacy."


Copyright 1982 Walt Disney Productions. All rights reserved
Your thoughts?
---
If you're still looking for that perfect gift for Grandma, Aunt Pat or Uncle Earle please
click on the banner below. If you do that … well, JimHillMedia.com then gets a teeny,
tiny chunk of whatever you spend at Amazon.com
Thanks and Happy Holidays!