Disney Infinity 3.0 showcases its design & development process at E3 2015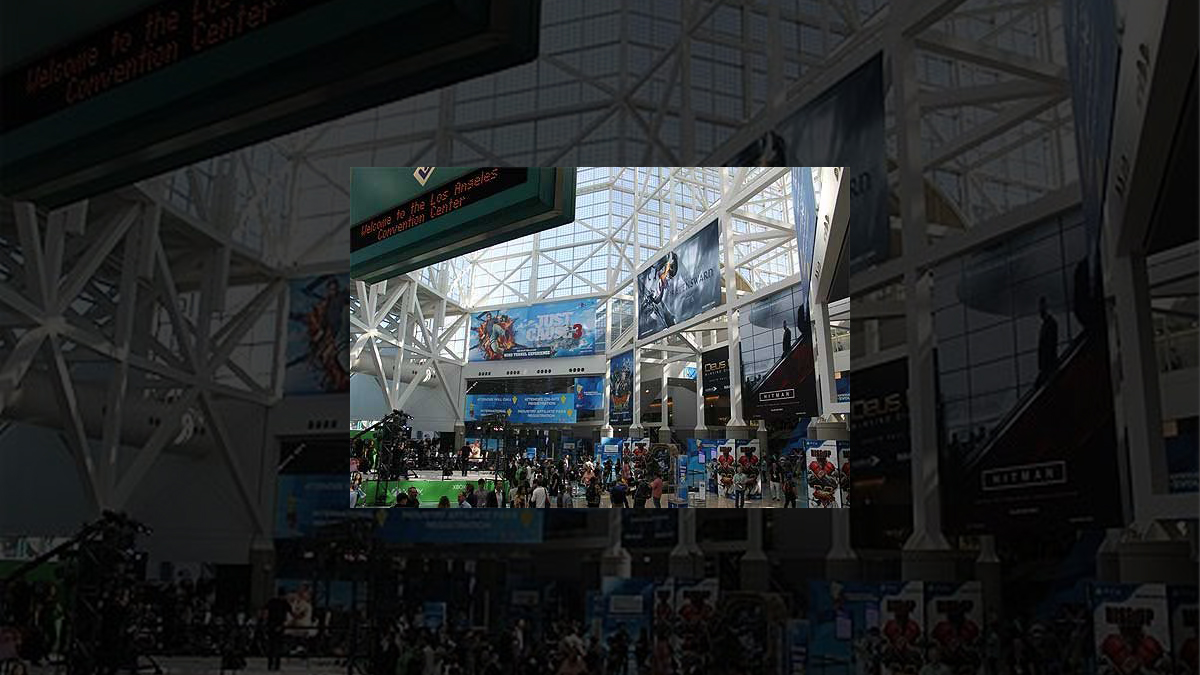 As the E3 wraps up we find ourselves
exhausted yet also enthusiastic about the next year of gaming. There were many
great titles announced for all of the major platforms. Several sequels,
including the big names like Call of Duty, Assassins Creed and Fallout that
will be fighting for game of the year honors. The front-runner seems to be
Fallout 4 but the year is still young.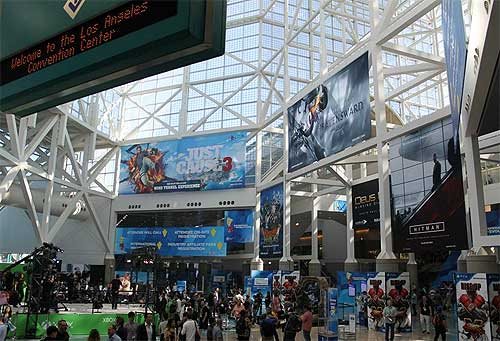 Photo by Noe Valladolid
Meanwhile over at Disney, rather Disney
Interactive. the train is picking up speed. This past week in Los Angeles was the first chance
to get some hands on time with the latest version, Infinity 3.0. This build
will be expanding on the previous Disney, Pixar and Marvel franchises and will
be introducing Star Wars into the mix as well. Before we get into all of those
details we should recap the road that took the focus from films and television
from Disney to a more complete entertainment empire. In 2000 Bob Iger was
sitting as President but by 2005 he took the helm as CEO and steered the
company in a new direction, away from the waters that Michael Eisner had
charted.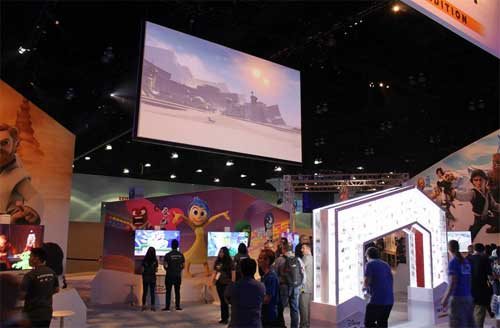 Photo by Noe Valladolid
To continue the naval analogy an aircraft
carrier does not turn on a dime. It takes many miles to get the course changed.
Now imagine the ship is thousands of employees, hundreds of divisions and
countless companies in size. Change was not going to happen quickly under
Iger's watch, it did not take miles but rather years for the company to grow
into a new entity. In 2006 Disney acquired Pixar, in 2009 they got Marvel and
in 2012 they picked up Lucasarts. Along with the various big-name studios that
joined the family they also added smaller studios that specialized in gaming,
social media and mobile development. Iger had let the business outlets know
that Disney had acquired Club Penguin for example to help build its social
media awareness. He also noted that the face of entertainment was changing and
he wanted to make sure that Disney would be poised to reach its audience on all
of the available channels.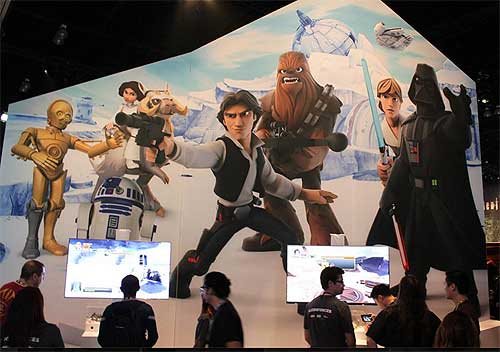 Photo by Noe Valladolid
One of his most insightful interviews was
conducted with Beet.TV in 2008 where Iger said "We're not really embracing
technology, we're embracing consumers. Consumers are using that [social media]
technology in order for us to be relevant to consumers. In order for us to make
the product either more valuable, or more accessible or just better." Iger
knew that traditional media like movies and television were no longer the main
forms of entertainment. The internet and gaming had long been important to
audiences and Disney needed to address that change. Video games in particular
were a format that Disney had to become relevant in.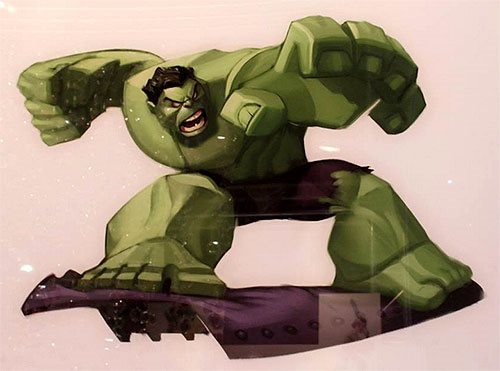 Photo by Noe Valladolid
Disney Interactive was founded in 1988. The
studio mainly focused on adapting Disney animated films and television shows to
gaming consoles. Original characters and original games were rarely, if ever,
seen. There were some exceptions. Maui Mallard, a game from 1995 for example
was an attempt to transform Donald Duck into a gaming mascot. The game was well
done but it arrived too little too late for the 16-bit console generation. It
failed to get the gaming public behind Disney.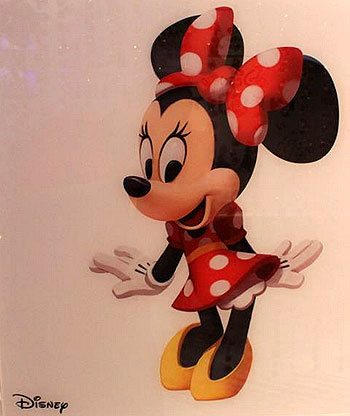 Photo by Noe Valladolid
While the studio did not develop a franchise
gaming series it did end up being the training ground for the designers,
animators and even musicians that would become titans in the industry. David
Perry, the founder of Shiny Entertainment and creator of Earthworm Jim was a
former animator working at Disney Interactive. Michael Giacchino film composer
and Academy Award winner wrote music for early Disney Interactive titles.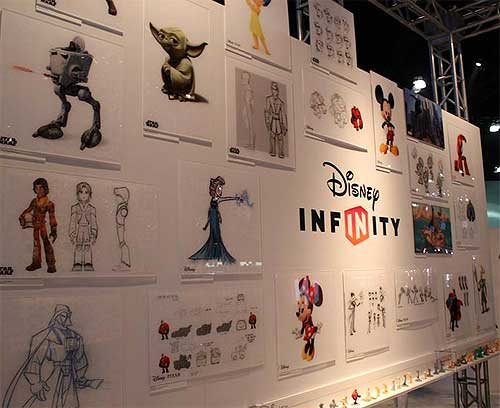 Photo by Noe Valladolid
Bob Iger knew that in order to make the
mascot characters, like Mickey Mouse and his friends relevant to audiences he
had to reach them through gaming. Around 2006 with the return of Oswald the
Lucky Rabbit from Universal Iger began looking at ways to get Oswald back in
the minds and hearts of fans. An idea was developed by a Disney Think Tank
where Oswald and Mickey would be featured in their own big-budget title. They
would get a chance to become big gaming mascots like Sonic the Hedgehog or the
Mario Bros, or to be more contemporary like Nathan Drake from the Uncharted
series. Game designer Warren Spector was called in to help produce Epic Mickey.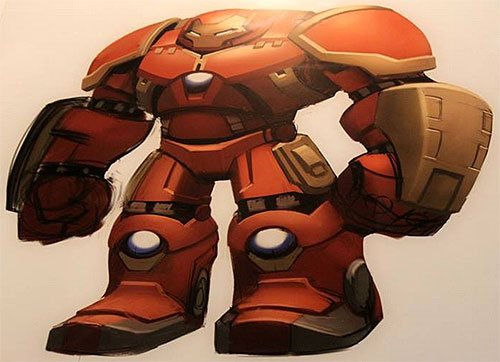 Photo by Noe Valladolid
The game was set in a dystopian version of Disneyland, suffered from some
control issues and received bad word-of-mouth from press and gamers. The first
and second titles failed to garner the sales that Disney had hoped for. As a
well-respected designer, and animation historian, Spector was extremely
passionate about the Disney company, about the characters and potential for
them to become as well regarded as the biggest gaming icons. His studio was
taken apart and he was let go from Disney, much to the chagrin of his fans. If
ever there was a creative type that could demonstrate what Disney Interactive
was capable of it would have been Spector.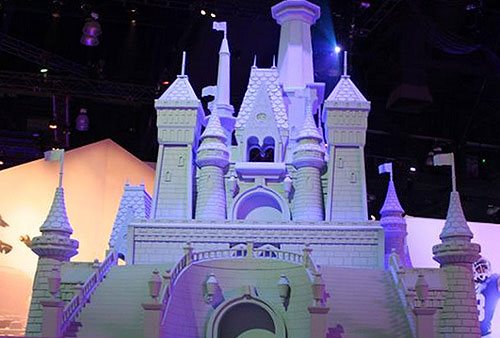 Photo by Noe Valladolid
The studio should have created a gaming
Brain Trust with Spector in charge similar to what Pixar has with John
Lasseter, Pete Docter and other senior members at Pixar. But I digress. There
was a Plan B in place at Disney Interactive. Gaming and collecting was a trend
that was becoming increasingly hard to ignore. Activision had released a game called
Skylanders in 2011 where players would collect little figures that could be
connected to a platform and used in games. The franchise had spawned several
sequels and had earned Activision $1.5 billion dollars through its lifetime.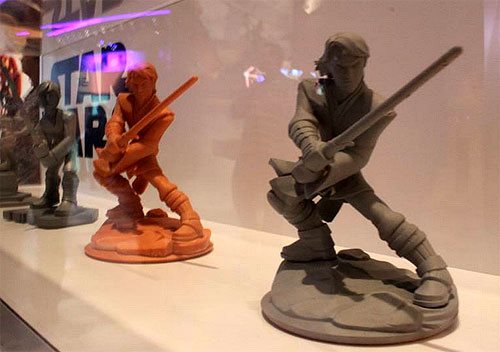 Photo by Noe Valladolid
If Activision could generate such success
with unknown characters then surely Disney could improve upon the formula by
featuring the mascot characters in a similar format. Disney Infinity was
announced at the start of 2013 and by the end of the year Disney had its own
platform and collectable figures on store shelves. It was apparent that the
company had gone "all in" as the studio created games based on the
Pirates of the Caribbean, Cars, the Lone Ranger, the Incredibles and
Monsters University films.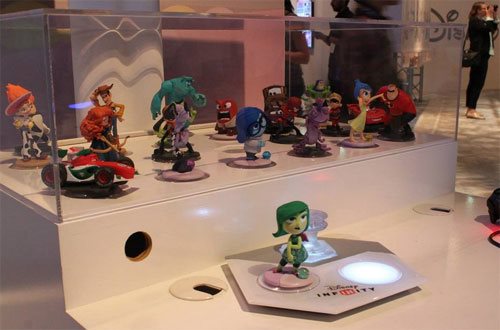 Photo by Noe Valladolid
The various games could all be enjoyed on
different consoles. Part of the reason that Epic Mickey failed to grab the
attention of gamers was because the first title was exclusive to the Nintendo
Wii. Disney learned from that and made sure that the Sony and Microsoft players
could join into the Infinity experience right away. Disney also began improving
on the formula introduced by Skylanders. They made figures that could be used
universally but required each console to have its own unique platform.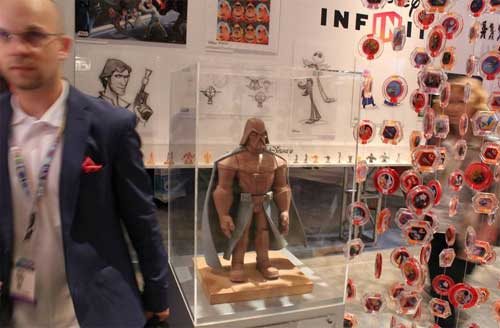 Photo by Noe Valladolid
They made a game that allowed players to
build virtual worlds, or Toy Boxes, that they could then enjoy with their
friends. They also began collaborating with the most talented members in the
community and even hired a few to keep the content focused on what audiences
wanted. In 2014 Disney Infinity 2.0 was released and added the Marvel
characters into the universe. The big announcement for 2015 was the inclusion
of the Star Wars franchise into the family with Disney Infinity 3.0.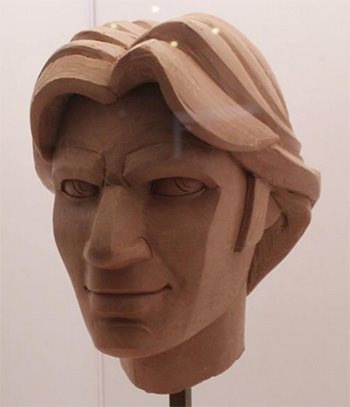 Photo by Noe Valladolid
Disney was working hard to stay a step ahead
of their rivals. Nintendo had joined the collector craze with their own
"Amiibo" figures and during the E3 they announced a strategic
partnership with Activision so that some Nintendo characters would also appear
in Skylanders. This was a battle brewing for Disney but at the same time a
challenge that excited gamers. Collectors were eager to see the latest
expansions for the Infinity universe. Each new release was accented by highly
detailed figures that captured the spirit of each franchise. Live action actors
were caricatured but always instantly recognizable.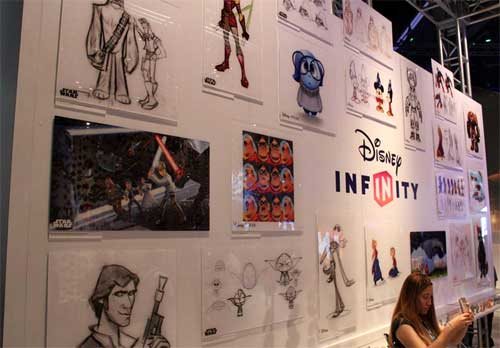 Photo by Noe Valladolid
Cartoon and comic book icons had fresh
updates but retained their trademark costumes or looks. The style of each
figure was uniquely "Infinity" and unlike any other game, toy or
collectable on the market. During the 2015 E3 Disney Interactive created a
gallery to celebrate the creative process and artists responsible for
developing the figures. The publisher created an archway featuring the figures
and even a dividing wall made up of hundreds of Power Disks hanging from the
rafters. Think of it like an old bead curtain from the '70s but with thousands
of dollars worth of disks instead of beads.There were dozens of concept
illustrations hanging on the gallery walls. From rough pencil drafts to
technical renderings and even paintings of the various Disney, Pixar, Marvel
and now Star Wars characters.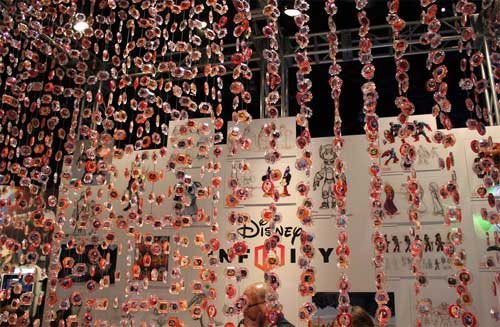 Photo by Noe Valladolid
In several display cases there were
prototype figures, original sculpts and even 3D printed drafts in various sizes.
This was a chance for fans to see the process that went into many of the most
popular characters. It was apparent that the creative process was not an easy
one. A familiar face like Yoda the Jedi Master required many stages to
complete. The artists working on the figure had to have the right sense of
scale and proportion. One that would not necessarily lock him into the
live-action films nor in the Clone Wars animated series but instead something
in between. It was the same process applied to the Incredible Hulk, Sam Flynn
and even to Mickey Mouse.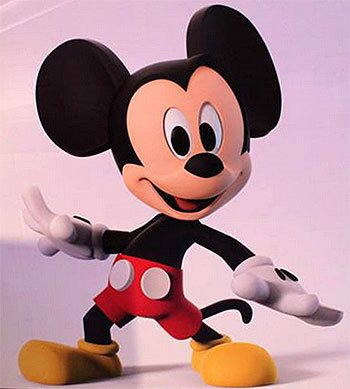 Photo by Noe Valladolid
In most cases there were many iterations,
poses and looks that were experimented with until the right one was found.
These examples were right in front of visitors to study alongside the finished
figure. In rare instances an artist could find the right balance early on.
Several of the icons had even made it to the sculpting phase before a new pose
was selected. Attendees to the show spent countless hours in the gallery
photographing the figures and art. Hopefully this gallery would find its way to
the D23 Expo in Anaheim as well as in Japan later this year.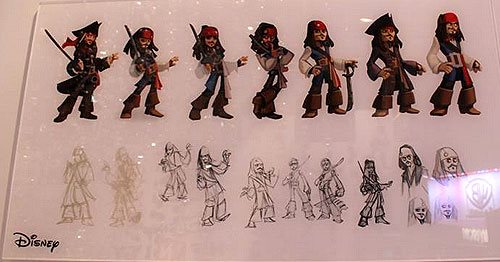 Photo by Noe Valladolid
As for the game itself I had a chance to
play through several levels and try out some new figures. Disney Infinity 3.0
has improved on the previous builds in every way imaginable. The action seems
to run at a high frame rate. The animation is very smooth and fluid, there is
no "choppiness." Even when things get chaotic on screen I did not see
any discernible lag. This was something that mildly effected the previous
builds but only during the most frenzied combat portions.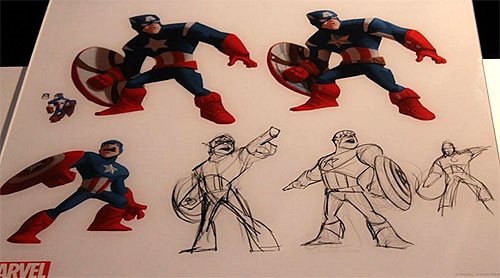 Photo by Noe Valladolid
The developers did a great job of having the
Jedi characters perform their trademark moves. The combat system in the series
has greatly expanded and characters can yield lightsabers as well as use the
Force with very few button strokes. It truly has come a long way since the
first release of the series. It turns out that Disney Interactive and the
developers at Avalanche Entertainment have had some help along the way.
Developers at Ninja Theory, Sumo Digital, United Front Games and Sudio Gobo
helped make the combat system, game editor and other features within Infinity
more intuitive and easier to use. Many were actually pushed to work on Infinity
because their children were fans of the game and several families even played
Infinity together. But the graphics and combat were not the only things that
received considerable polish. The racing mechanic in the Toy Box also received
some help. There were now themed tracks set in places like Sugar Rush from
Wreck-It Ralph and Halloween Town from the Nightmare
Before Christmas.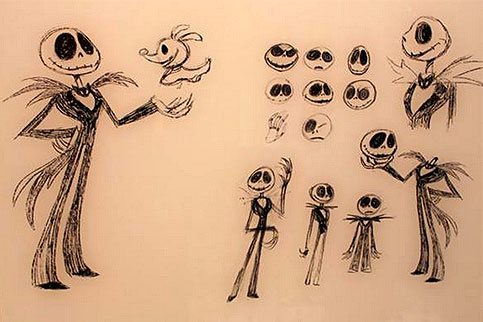 Photo by Noe Valladolid
The ability to mix and match riders with
vehicles, like Darth Maul on Mr. Toad's Wild Ride attraction car, was something
that no other game could boast. The racing in the game allows for "power
ups," or offensive and defensive weapons that can help get players catch
up to and pass opponents. Additionally each lap on a course changes and becomes
slightly more difficult. Racing in Infinity 3.0 is certainly comparable to
games like Mario Kart by Nintendo and Sega All-Star Racing. The level of work
that Disney has been putting in the series does not end there. To be fair The
Guardians of the Galaxy release for Infinity 2.0 gave audiences a hint as to
what Disney had in store for them.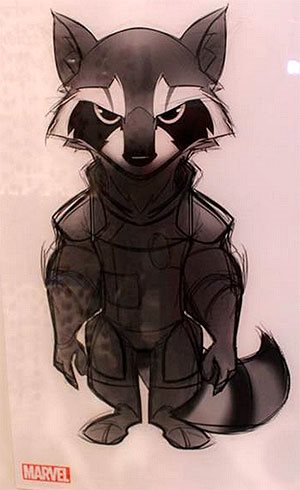 Photo by Noe Valladolid
With a solid visual backbone Infinity 3.0
was able to push the envelope and have some enormous set pieces on screen for
the players to run in, around, over and through. Think about how fun it would
be to have the Star Wars characters run up to and take out a gigantic AT-AT
walker as it makes its way across the frozen wasteland of Hoth. Infinity 3.0
makes this dream a reality. As I understand when the studio was working with
Lucasarts they were given leeway to allow gamers to play with any Star Wars
character from any timeline in the game.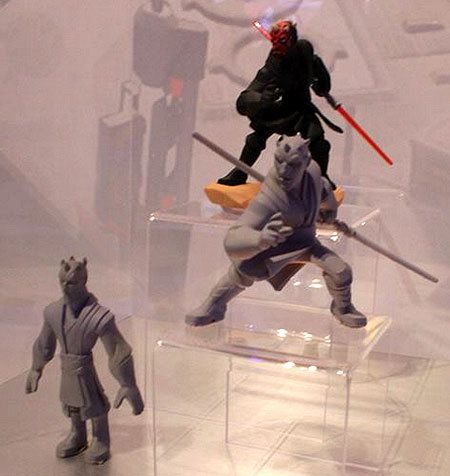 Photo by Noe Valladolid
So players were welcome to use Darth Vader
and Anakin Skywalker at the same time without ruining the storyline of the
game. After all, these were figures in a toy world and not meant to be an
accurate retelling of the films. But with that said Disney will be introducing
the Star Wars icons in two distinct releases. The first is Twilight of the
Republic which is set within the continuity of Episodes I through III. Anakin
Skywalker is still on the side of good and is joined by Ahsoka Tano, his
Padawan or apprentice from the Clone Wars animated series. The second Star Wars Play Set is titled the
"Rise Against the Empire." It is set in the continuity of Episodes IV
through VI. That one will feature the classics including Luke, Leia, Han Solo
and Chewbacca as well as visits to Tatooine, Hoth and Endor, the alien planets
that should be familiar with long-time fans.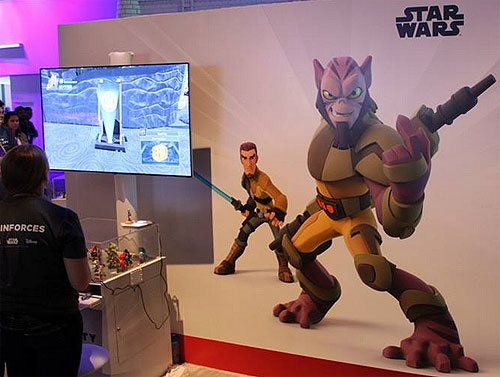 Photo by Noe Valladolid
The characters from the Star Wars Rebels animated
series on Disney XD were announced for Infinity 3.0 just a few days ago. The
series takes place between the events of Episodes III and IV. There was no word
on whether they would receive their own Play Set as well. I would be sorely
disappointed if Chopper, the C1-10P Droid did not have a figure planned for the
future along with C-3PO and R2-D2. There was not any news if the next film
would be considered for future Infinity updates. There is no reason to doubt
that another announcement is just around the corner, perhaps around the time of
the D23 convention.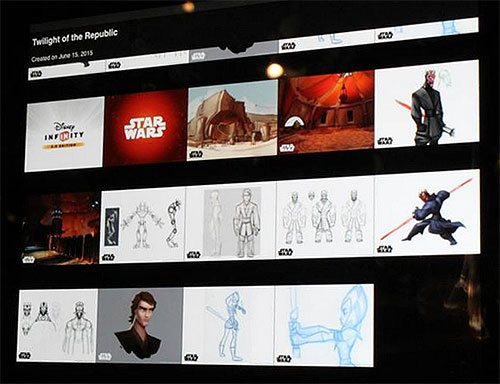 Photo by Noe Valladolid
One of the biggest surprises of the Infinity
3.0 reveal was how the Toy Box has evolved. Players no longer have to try and
entertain themselves by creating their own puzzles and games. The Toy Box has
come to life and challenges the player almost as much as the individual Play
Sets do. It turns out that Syndrome, the villain from the Incredibles, took
over the Toy Box and convinced all of the Disney bad guys to fight players as
they make their way through the world. Players can now complete missions inside
the Toy Box and earn new prizes in the process. It is an interesting mechanic
that will surely evolve over time as well. In addition to the Star Wars Play
Sets there are figures for Disney, Marvel and Pixar ready for 3.0 as well.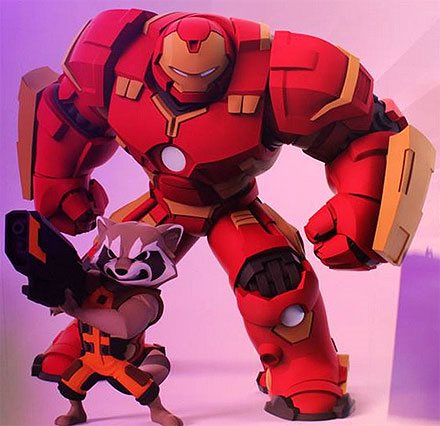 Photo by Noe Valladolid
characters from Inside Out are not only
superb in toy form but they also have their own Infinity 3.0 game as well.
Unlike the other Play Set games which use a third-person (behind the back) camera
system the Inside Out game is a classic side-scroller, like the Mario Bros.
Inside Out for 3.0 is actually a co-op puzzle adventure that requires gamers to
figure out how working with the various emotions can help Riley, the young girl
from the film. This is a perfect title for families to play through.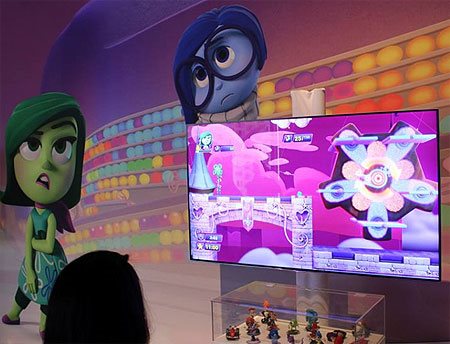 Photo by Noe Valladolid
From what I gathered this game is not set
during the events from Inside Out film but instead shortly after. More details
will be revealed as the game nears release. Disney infinity 3.0 is scheduled to
come out Fall 2015. Perfect for a head start on Christmas as well as all the
big movies that Disney has yet to release.
"Adventure Time: Pirates of the Enchiridion" game coming this summer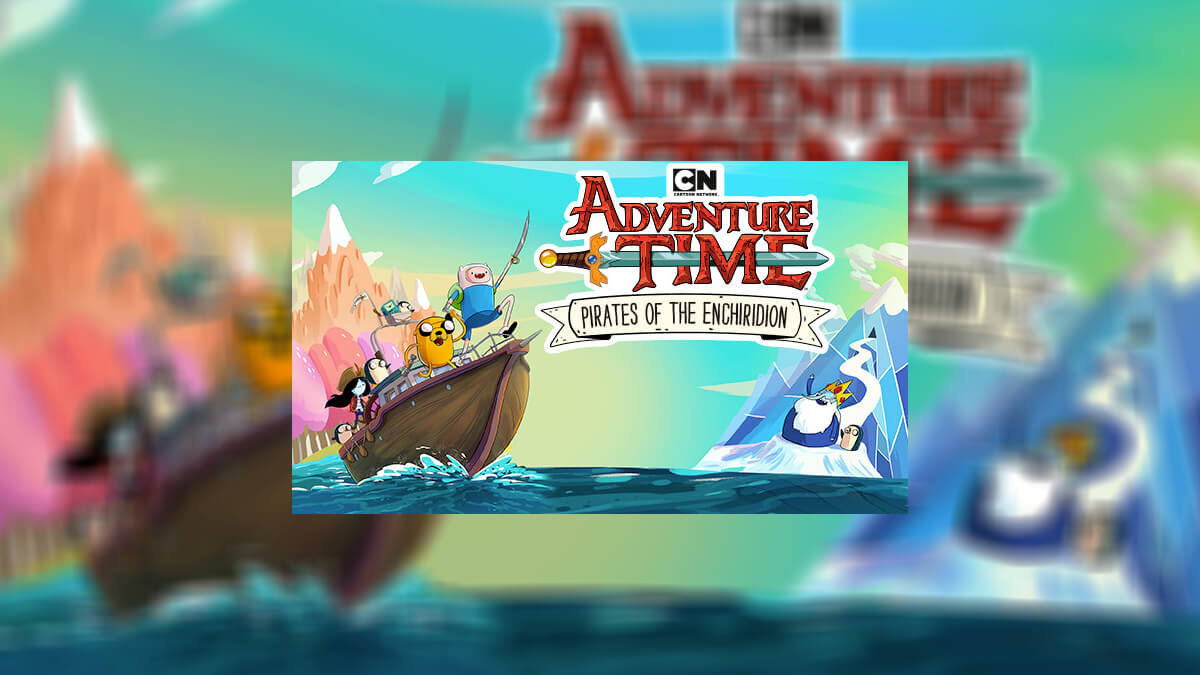 "C'mon on, grab your friends … " A new Adventure Time game is coming out across multiple platforms.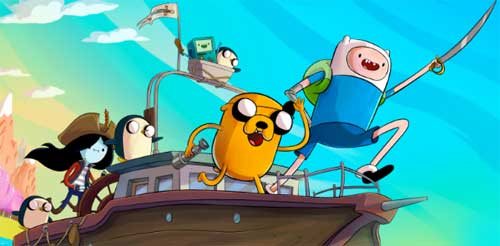 Copyright Cartoon Network / Outright Games Ltd. All rights reserved
In this open world game, Finn and Jake will be sailing on a raft (Named Jeff) through the flooded land of Ooo to solve the mystery of why water engulfed their home and to help others & get in hijinks along the way. With a ragtag gang of friends (From a vampire, to an Ice King, to a little robot) Finn and Jake will travel from the melting Ice Kingdom to the Fire Kingdom and fight in turn-based combat like an RPG.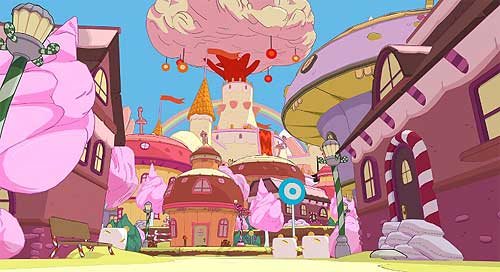 Copyright Cartoon Network / Outright Games Ltd. All rights reserved
The trailer shows off some absolutely gorgeous character models and environments. I'm particularly enchanted by the gorgeous Candy Kingdom that's briefly shown in this footage. The art design sticks close to the show, but brings with it a soft, sweet design rarely seen in adventure games. Which is a refreshing thing to bring to the table. Likewise, it's a joy to see the characters translate to 3D so well. Outright Games has done some fantastic work here with their art design.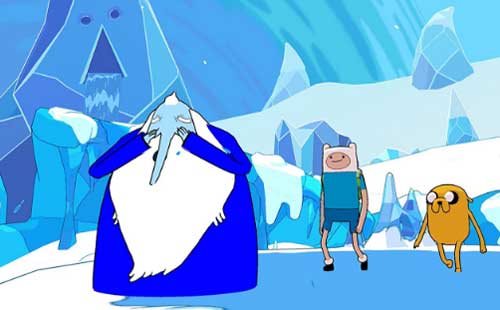 Copyright Cartoon Network / Outright Games Ltd. All rights reserved
Likewise, the voice cast for the show will be reprising their roles as characters in the land of Ooo. And they'll have a lot of lines to record. Not only can you control Finn and Jake, but you'll be able to play as BMO and Marceline as well. You can upgrade these characters to unlock unique abilities for combat and the map holds plenty of fun mysteries too. With side stories and secret locations, this seems like a game that'll have hours & hours of fun.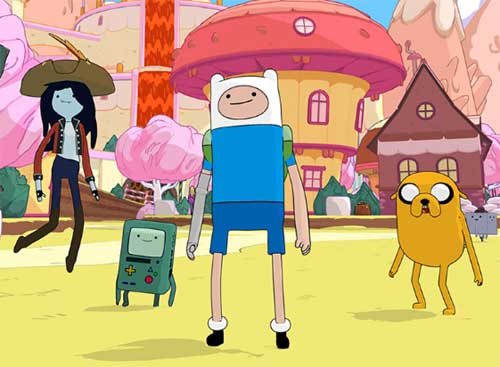 Copyright Cartoon Network / Outright Games Ltd. All rights reserved
What strikes me particularly about this game is how much it resembles Legend of Zelda: Wind Waker. This is no coincidence. Adventure Time have a history of being direct corollaries to Legend of Zelda games. "Adventure Time: Hey Ice King! Why'd You Steal Our Garbage?!" 's gameplay references "Zelda II: The Adventure of Link" and "Adventure Time: The Secret of the Nameless Kingdom" has the same top down look & combat stylings as "Legend of Zelda: A Link to the Past." With this in mind, it's absolutely delightful to see a Wind Waker homage with a series like this. Wind Waker was a gamechanger for the Legend of Zelda series, and it feels like "Pirates of the Enchiridion" will be a gamechanger for the Adventure Time games.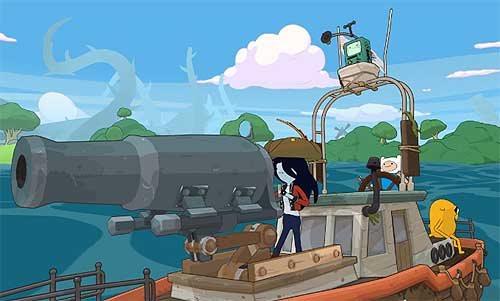 Copyright Cartoon Network / Outright Games Ltd. All rights reserved
'Adventure Time: Pirates of the Enchiridion' will be out July 17th for the Nintendo Switch, Xbox One, Playstation 4, and PC.
Do you like treasure hunting and/or cooking soup? Then Pokemon Quest is the game for you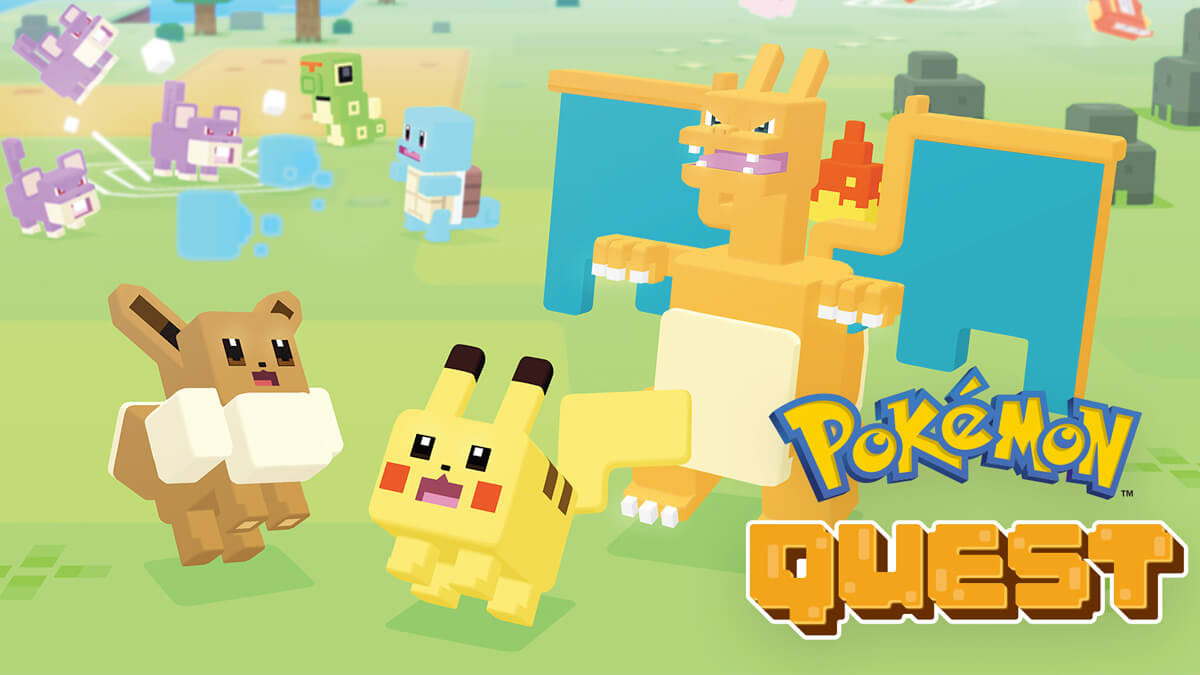 Immediately after the Pokemon press conference on May 29th, the mobile-switch cross platform game Pokemon Quest was available to download on the Nintendo eShop (with the mobile device version debuting later this month). Curious about the 'Free-to-Start' game, I snagged a download and started playing.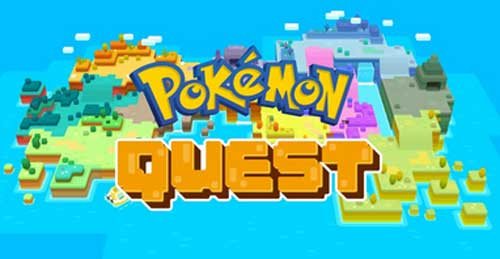 Copyright 2018 Nintendo. All rights reserved
Pokemon Quest is a game that feels best letting itself auto-run. You check in several times a day to see what Pokemon have appeared at your camp (The conceit behind this game is that you're a treasure hunter & Pokemon flock to you to fight their brethren in your honor. They also sometimes just come by because you make really good soup. What can I say?). With the Pokemon at your disposal, you build a small exploration team much in the same style as the Pokemon Mystery Dungeon game series. And you then set them out to fight other Pokemon in open levels. From these battles, you win power stones (which allow you to upgrade your Pokemon's health & attack power), and ingredients to lure other Pokemon to your camp.
You may've taken notice use of the term 'Free-to-Start' earlier in this article. That's because — like many mobile services — this game offers add-ons for purchase. I don't see any age limit on the Nintendo Switch version to take away ads for purchases (which many mobile games have chosen to add. See Disney's own 'Disney Crossy Road') but the Pokemon Company may be expecting parents to set their own controls over the switch with the parental controls available on the system.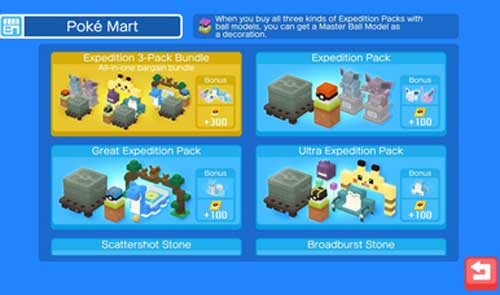 Copyright 2018 Nintendo. All rights reserved
Still, the game is typical in mobile game fare for trying to wring money out of players. Energy to play the game costs P tickets, which you can earn 50 a day … or you can just buy. The game gives you an amount to start with, shows you how to use them to speed up your game, and then takes you to the shop where you can see an advertisement to buy it — along with Pokemon furniture to help your team.
These packages can go up to $30 and include Pokemon in-game items & exclusive furniture. And while Pokemon Go offered items in bundles like this, it's still odd to see in a Pokemon game — let alone a Pokemon game on the Nintendo Switch (albeit, this is a cross-platform game). The game itself doesn't seem to have any sort of hard-pay line for gameplay, though. I'm up to the fifth world in my game without making any purchases. And while the game difficulty has dramatically ramped up, likely to encourage purchases, it's still completely manageable to play without paying.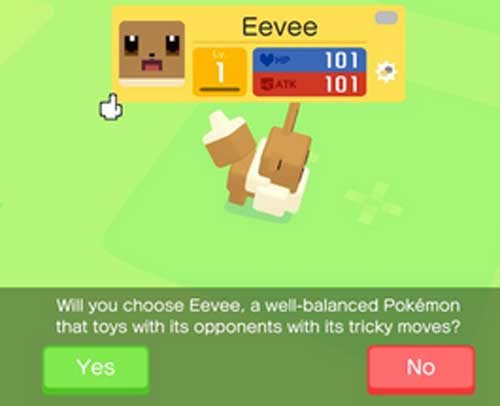 Copyright 2018 Nintendo. All rights reserved
In that sense, for a free game, it's really cute & enjoyable. The graphics are pleasing and colorful. And if you return to camp, you'll find all the Pokemon you've befriended hopping around adorable decorations. Sometimes stacking on top of each other, other times following each other around in what seems like games of tag.
The 'cooking' mechanic to encounter a random Pokemon makes encountering them feel less like gambling and more like strategy. By cooking certain recipes from materials you find on missions, you can draw certain types of Pokemon to your camp. Cooking in certain pots (unlocked by playing through the game) can draw higher powered Pokemon at the cost of more materials. And waiting while your energy fills up means running out of ingredients (At the point of the game I'm at, about half-way through) doesn't seem to be a problem.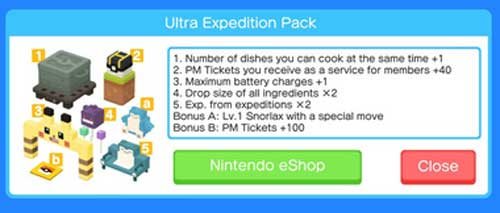 Copyright 2018 Nintendo. All rights reserved
All in all, I'd say, if you have access to this game, check it out and see if it's for you. There doesn't seem to be cross platform support for other Pokemon games. But as a standalone, it's a cute, fun blip of a game. The hard 'end' of the levels within surprises me, especially since it seems to end with 150 Pokemon (out of the over eight hundred available). So I'm not sure what there is to get out of it when you get to the end level outside of getting every Pokemon. But it's still a fun, very casual strategy game. Just keep an eye on purchases if your children decide to play.
"Pokemon — Let's Go, Pikachu !" & "Pokemon — Let's Go, Eevee !" to come to the Nintendo Switch this year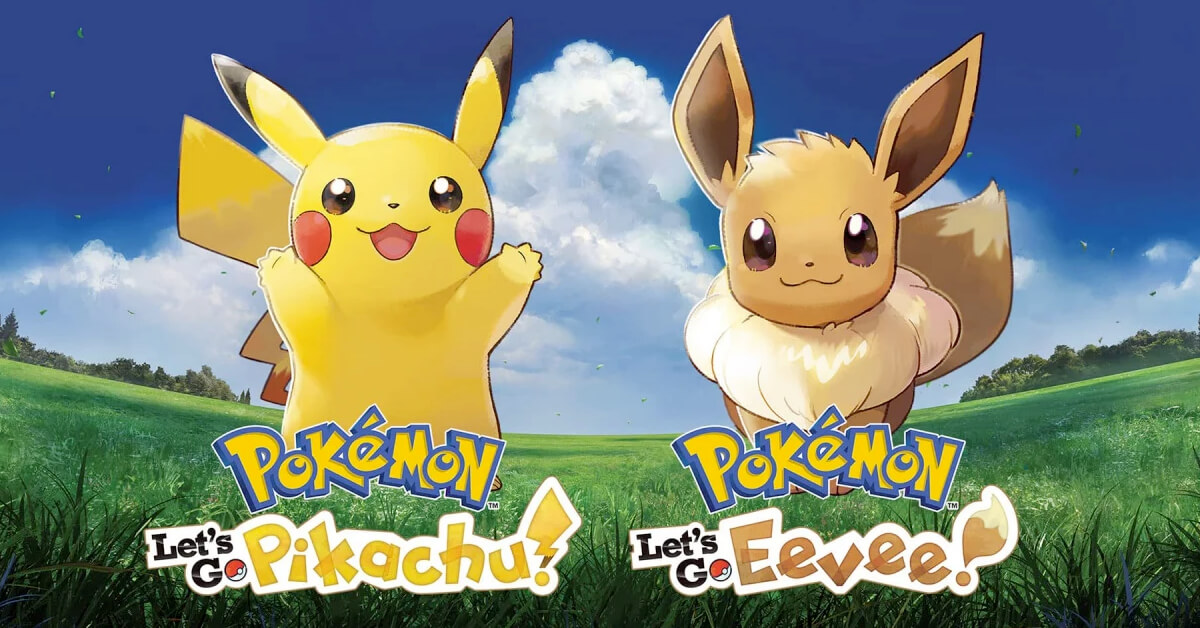 During a conference in Japan earlier this week, the Pokemon Company revealed three new games : A mobile and Nintendo Switch cross platform game, "Pokemon Quest," with graphics similar to Crossy Road and some absolutely adorable furniture in a "free to start" format; and for the Nintendo Switch, "Pokemon — Let's Go, Pikachu !" and "Pokemon — Let's Go, Eevee !"
Taking inspiration from gameplay styles from the popular "Pokemon Go" for mobile devices, "Pokemon — Let's Go, Pikachu !" and "Pokemon — Let's Go, Eevee !' adopts the thrown Pokeball system. By using one controller with the Switch system, you can make a tossing motion to throw a Pokeball and capture a cute critter for your team.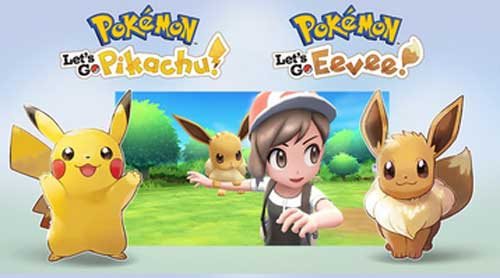 Additionally, you can buy the "Pokeball Plus" accessory to act as an additional "Joy-con" controller for your Switch to capture Pokemon. Then load a Pokemon into your pokeball, and take it out on the go.
From there, with the accessory, you'll be able to interact with the Pokemon you have inside. Although current information doesn't offer whether we'll have more options than putting Eevee or Pikachu in the Pokeball Plus, the footage seen in the linked trailer is absolutely adorable.
The game itself seems to be a remake of Pokemon Yellow, a game released twenty years ago for the Game Boy Color. You explore the Kanto Pokemon region, and seem to be limited to the 150 Pokemon available when that game was out (Well, 151, if you were lucky, or good at exploiting glitches). But these games ditch the random encounters of mainline Pokemon games and adopt the overworld encounters of Pokemon Go. What Pokemon you see on the overworld is what you get.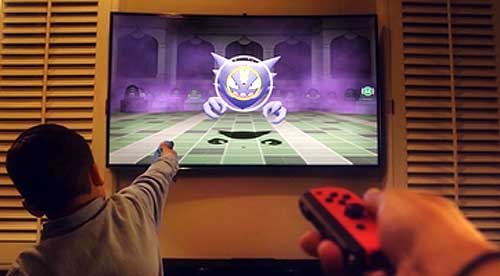 Additionally, Pokemon can follow you around and you can ride some of them. In footage, we see a trainer riding a giant Onyx (i.e., a giant snake made out of rocks. Who wouldn't be comfortable riding on that?) and followed by a starting Pokemon, Bulbasaur. Although in these two games, you start instead with the series mascot Pikachu, and the evolution Pokemon Eevee, which can evolve into several different pokemon. You can also put little outfits on them. Which is – frankly — incredible.
Likewise, this seems to have local multiplayer. Hand the left Joy-con to a friend and let them enter your game. Or if you're feeling really lonely, put the left Joy-con in your hand and pretend you have a friend while controlling the new trainer that arrives. What a fun time!
You and your friend can then team up to capture Pokemon together, or go exploring together- And you can have Pokemon you capture in Pokemon Go (of the original 151 Pokemon) arrive in your game. You can also send "Presents" back to your Pokemon Go game, including a possible new form of Pokemon as the trailer discusses.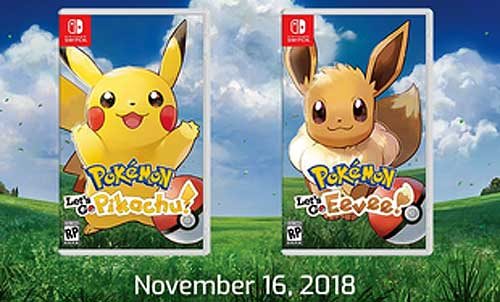 "Pokemon — Let's Go, Pikachu !" and "Pokemon — Let's Go, Eevee !" will be arriving on the Nintendo Switch this November. Likewise, a new Pokemon game will be released in the second Half of 2019. With a Mario movie in development and theme park additions on the way, it's sure to be a busy year for Nintendo.