Marion Knott, Beloved Member Of The Knott Family, Passed Away At The Age of 92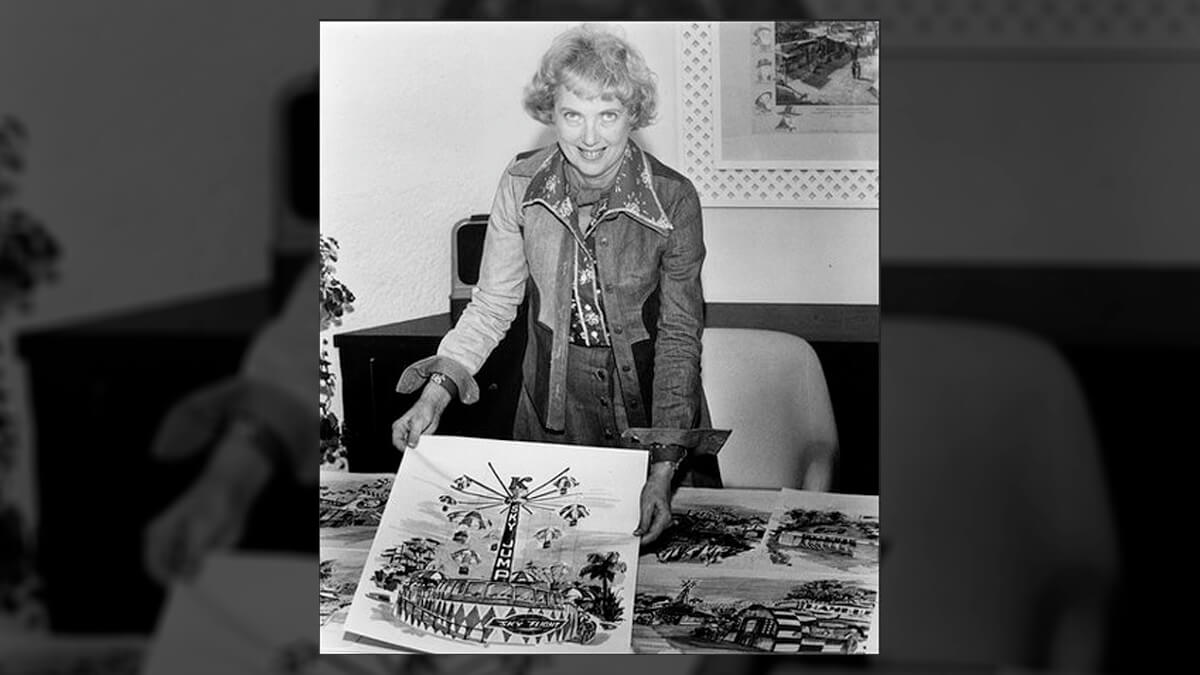 MARION KNOTT, BELOVED MEMBER OF THE KNOTT FAMILY, HAS DIED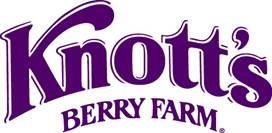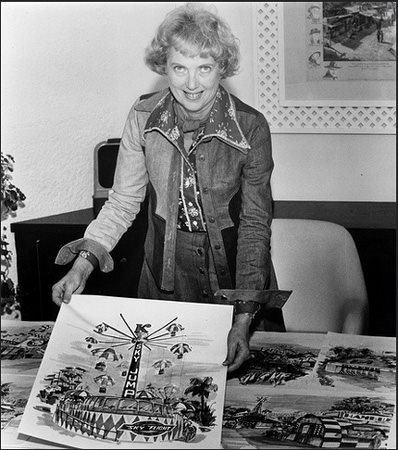 Knott's Berry Farm is saddened by the passing of Marion Genevieve Knott, daughter of Walter and Cordelia Knott. The youngest of her four siblings, Marion Knott made significant contributions to the theme park, including the expansion of the park in the 1960s, 1970s and 1980s and the addition of the beloved area for children, Camp Snoopy. We are forever grateful and eternally indebted to both Marion and the entire Knott family. Our thoughts and prayers are with her family.
Marion is survived by her husband of 35 years, Anthony Montapert, two children: a daughter, Diane, and a son Darrel Anderson (wife Marsha), who was an active partner in the growth of Knott's Berry Farm. Marion found joy in her four grandchildren, Dwight (wife Roxanne), Daniel (wife Robin), Michael and Desire Anderson and her three great-grandchildren, Alexandria, Morgan and Samuel Anderson.
"Seinfeld" Moms: A Tribute to Two TV Moms We Lost in April 2022, Estelle Harris & Liz Sheridan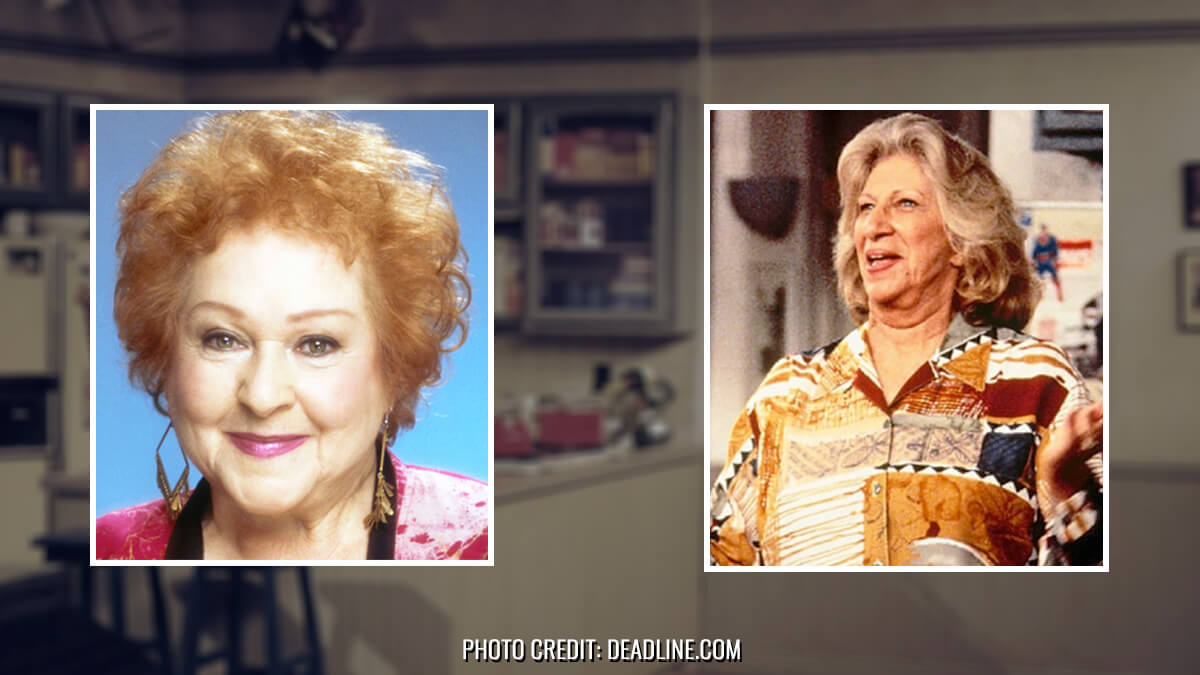 In what many have called his greatest poem, "The Waste Land" (Poetry fans will be celebrating the centennial of its publication later this year. It first appeared in print back in December of 1922. Anyway … ), T.S. Eliot once said " … April is the cruelest month."
Well, this past April was certainly cruel to "Seinfeld" fans. That's when we not only lost Estelle Harris (Who played George Costanza's Mom. Who was also named Estelle) but also Liz Sheridan (Who played the mother of that hit TV show's title character, Helen Seinfeld).
Less than two weeks separated these performers' passings. We lost Ms. Harris on Saturday, April 2nd and then Ms. Sheridan on Friday, April 15th. In a kind of interesting coincidence, both women died of natural causes at the age of 93.
Mind you, these two talented ladies took two very different paths when they started their careers in show business. Liz started early and began dancing on Broadway back in the 1950s.
In fact, if you'd like a look back at that time in Ms. Sheridan's career, you should pick up a copy of "Dizzy and Jimmy," the book she wrote back in 2000. It details her love affair with a certain 21-year-old Indiana farm boy who had traveled to NYC by way of Hollywood seeking his fortune. Maybe you've heard of this guy? Screen legend James Dean?
Whereas Estelle … Well, strange as this may seem (given how effortlessly she stole scenes from every other actor she ever worked with), Harris actually waited 'til she turned 53 before then embarking on her professional performing career.
Estelle Harris & Liz Sheridan: Early Career in Television & Film
Estelle's first film role was in Sergio Leone's "Once Upon a Time in America" (1984). Harris' first role of television quickly followed. She played Easy Mary, an elderly hooker on an episode of NBC's "Night Court" back in 1985. And Harris' performance got such big laughs at that night's taping that the show's producers quickly decided to write Estelle's character into additional episodes.
A similar sort of thing happened around this same time in Liz Sheridan's career. In 1986, she was hired to play the nosy neighbor on an episode of another NBC sitcom, "ALF." But Sheridan's performance as grumpy Raquel Ochmonek made such a big impression on the audience attending that evening's taping the producers brought her back multiple times. Over the course of "ALF" 's four season run on NBC (September of 1986 – March of 1990), Liz appeared in nearly 30 episodes.
So it stands to reason that — when production of "The Seinfeld Chronicles" was getting underway in 1989 (This show's name wouldn't officially be shortened to just "Seinfeld" until the start of Season 2 in January of 1991) — whenever the question of "Who's gonna play George or Jerry's Mom?" would come up, the show's creative team would always say it's gotta be someone solid and strong. Some veteran performer who just can walk in and then immediately claim that role. In short, someone like Estelle Harris or Liz Sheridan.
Roles on "Seinfeld"
Sheridan made her very first appearance as Jerry's Mom Helen relatively early on. We're talking Episode 2 of Season One in an episode entitled "The Stake Out." Which initially aired on NBC on May 31, 1990.
Whereas Georga Costanza's Mom, Estelle … That character didn't make her first appearance on "Seinfeld" until November of 1992. But give that Estelle Harris' entrance into this by-then-hit sitcom came with "The Contest," that infamous episode which introduced the phrase "Master of Your Domain" into the pop lexicon, few people ever forgot her arrival on that show.
Anywho … Being cast as George Costanza's Mom really put Estelle Harris on the map. At least as far as animation studios were concerned.
Work in Animation
Estelle was soon hired to voice Mrs. Potato Head in "Toy Story 2" (1999). Which was truly inspiring casting when it came to the wife of Don Rickles' Mr. Potato Head character. For her shrillness was a perfect counterpoint to Don's vocal bombastics. She reprised this role twice more, "Toy Story 3" (2010) and "Toy Story 4" (2019). And that vocal performance wound up being Harris' very last ever film role.
Just so you know: Liz Sheridan did some voice work for animation as well. She was the voice of Mrs. Stillman on "Life with Louie," that animated sitcom from the 1990s built around the late, great Louie Anderson's stand-up routine.
Back to Estelle Harris now … Since animators just loved her voice, Estelle wound up playing a lot of cartoon Moms over the past 25 years:
Professor Hubert J. Farnsworth's Mom on "Futurama"
Sylvester's Mom on "The Looney Tunes Show"
even Death's Mom on "Family Guy"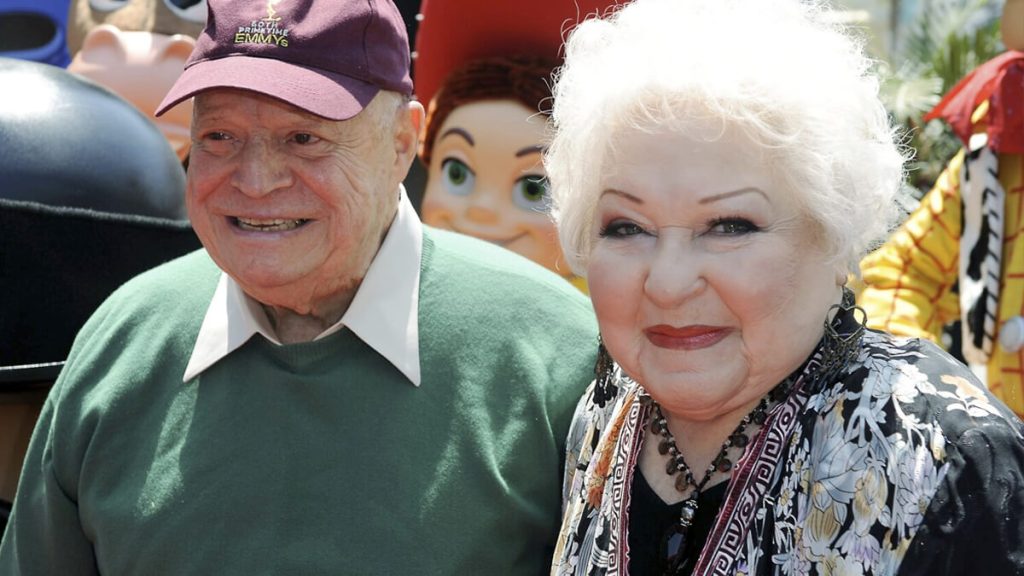 Conversation with Estelle Harris
And while I never got to meet Ms. Sheridan, I did once get the chance to sit down with Ms. Harris and then interview her in regards to Estelle's reoccurring role on that Disney Channel hit from the mid-2000s, "The Suite Life with Zack & Cody."
And I can tell you folks that — after having had a half hour-long conversation with this delightful woman — that that shrill, grating voice was Harris' real voice. But the lady herself could not have been nicer. Estelle was a sweet old broad who was actually in on the joke. She just loved the fact that people were constantly hiring her to come on their shows & then be incredibly annoying.
Back to Estelle's passing now … Last month, Harris' really-for-real son Glenn — issued this statement:
"It is with the greatest remorse and sadness to announce that Estelle Harris has passed on this evening at 6:25 pm. Her kindness, passion, sensitivity, humor, empathy and love were practically unrivaled, and she will be terribly missed by all those who knew her."
Then Estelle's TV son, the hugely talented Jason Alexander, Tweeted out a tribute to this beloved performer:
"One of my favorite people has passed. My TV mama, Estelle Harris. The joy of playing with her and relishing her glorious laughter was a treat. I adore you, Estelle. Love to your family. Serenity now and always. RIP Estelle Harris."
Jerry Seinfeld also used social media to share his thoughts about the sad passing of Liz Sheridan:
"Liz was always the sweetest, nicest TV mom a son could wish for. Every time she came on our show it was the coziest feeling for me. So lucky to have known her."
More "Seinfeld" Dads and Relatives
And just in case, you're wondering: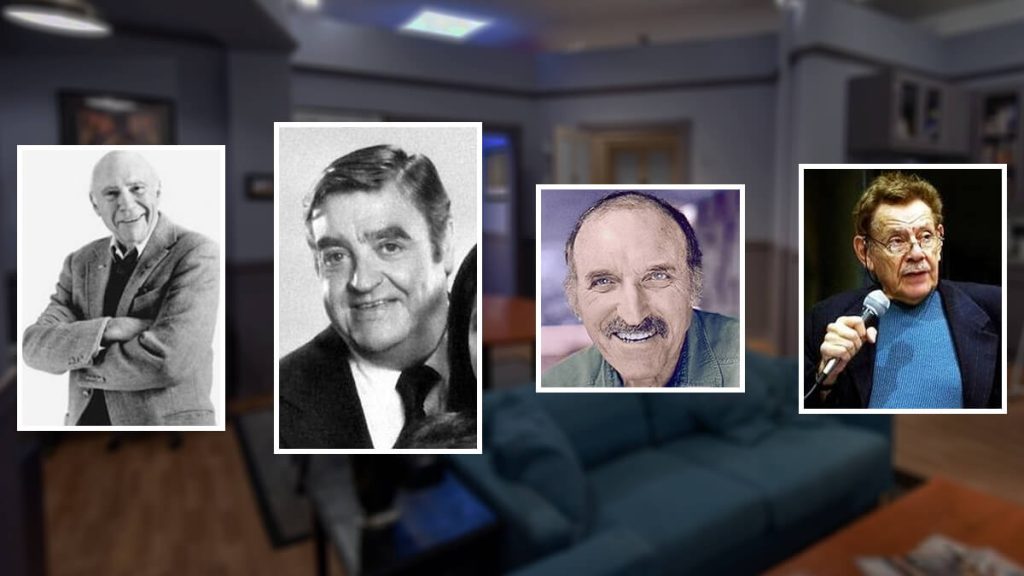 Mom – Let Her Know How You Feel
Okay. I know. These were just two very talented ladies who played Moms on TV. But let this be a reminder to you that — in this life — you only get one Mom. My own turned 90 earlier this year. So — if you get the chance today — be sure and let them know how you really feel about them.
Unless — of course — you have a somewhat problematic relationship with your Mother. If so … Well, then maybe you should wait 'til Festivus to let Mom know about how you really feel about her. Just remember that you're not allowed to air any grievances until you're actually holding that unadorned aluminum pole.
Happy Mothers Day!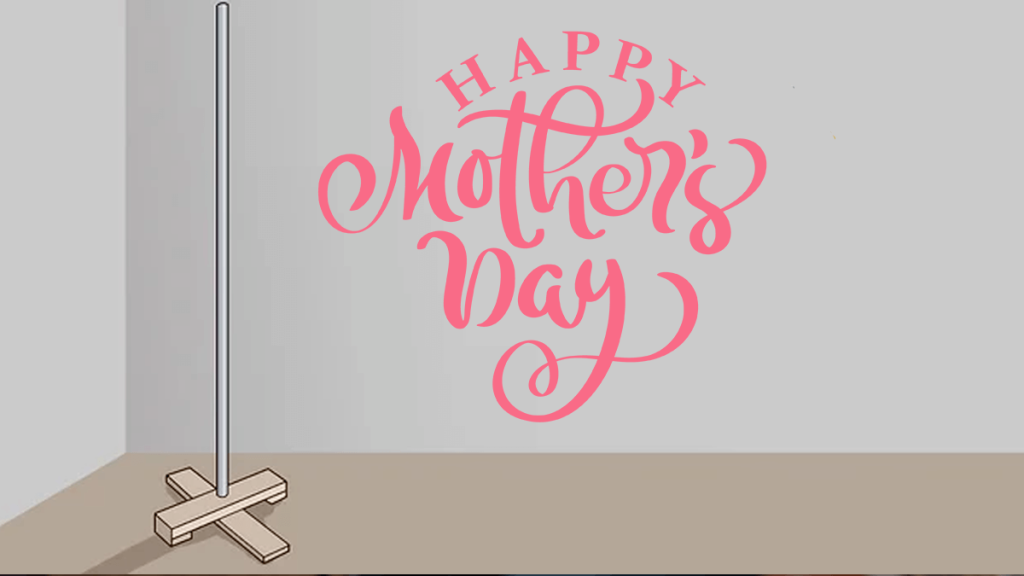 The Unforgettable Voice of Iago – A Tribute to Gilbert Gottfried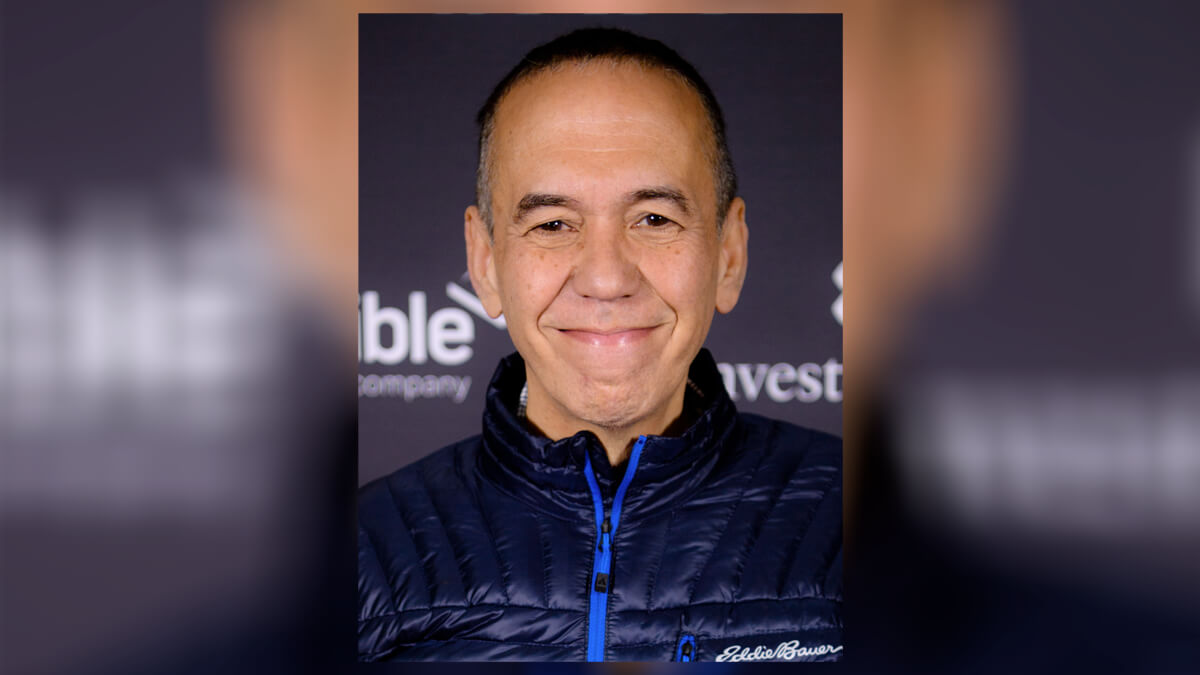 The animation AND comedy community suffered a huge, huge loss on April 12, 2022 with the untimely passing of Gilbert Gottfried. Gilbert passed away at the far-too-young age of 67 after a years-long battle with a form of muscular dystrophy.
Gilbert Gottfried – Stand-up Comedian
This comedian's comedian first came on my own personal radar back in April of 1987. That's when Cinemax first aired this half hour-long special that featured Gilbert's stand-up act at the time. This show was so hilarious that I made a point of taping it the very next time it aired. And I'm sure that that VHS — which then got replayed many, many times — is still in a box somewhere in the basement.
Anyway … Gottfried performed lots of great material as part of this episode of the "Cinemax Comedy Experiment" show. One moment that really stood out for me — as a Disney fan — was when Gottfried grabbed two round trays that the staff then used to ferry drinks around that comedy club. Holding them up to the side of his head, Gilbert announced that his next impression would be Mickey Mouse on acid.
Gottfried then began flapping those drink trays back & forth around his head like he was Dumbo — while at the same time, in Mickey's high-pitched voice — Gilbert kept screaming "I'm freaking out!"
Which — you'd think — would have landed Gottfried on Disney's naughty list for the next few decades. But just three years later, here was Gilbert in a recording studio. Gainfully employed by the Mouse House as he recorded lines for Iago which would then be folded into Disney's next big full length animated feature, "Aladdin."
Gilbert Gottfried – Working for Disney
So how did Gottfried get that gig? There's a great, great story about how Gilbert wound up being cast as Iago.
Perhaps you would like to hear the tale? It begins on a dark night where a dark man waits with a dark purpose.
Er … No … Sorry … This story actually begins in 1989 or thereabouts. Ron Clements & John Musker were working on Disney's "Aladdin" and realized that they had a problem. This animated feature was supposed to be this wild, over-the-top fantasy comedy. And it certainly would be once the Genie (voiced by the late, great Robin Williams) officially entered the picture. But that character doesn't actually enter Aladdin's storyline until nearly 40 minutes into that film.
Aladdin's Peddler Character – Genie All Along
This is why Ron & John wrote the opening scene for "Aladdin" the way that they did. So that they could then have Robin voice the Peddler's character. Which would then give the audience a taste of the off-the-wall humor Williams would bring to this film when the Genie character finally officially entered the story. Which — again — wouldn't be 'til 40 minutes in.
This is also why the original end of "Aladdin" circled back around to the Peddler character. Where — after that character sang a brief reprise on "Arabian Night" — it would then be revealed that the Peddler (this storytelling / narrator character) had been the Genie all along.
Here's what Ron Clements had to say about this matter in an August 2019 interview with USA Today:
"That was always the intention in making this movie. That the end of "Aladdin" would be this reveal – that this Peddler with the turban who we met in the very beginning of the movie was, in fact, the Genie. But that scene was eventually eliminated as 'Aladdin' continued to evolve and move through the production process."
Anyway … We were talking about how the Genie character doesn't officially enter "Aladdin" 'til almost 40 minutes. Which is why Musker & Clements decided that they needed to bring another strong comic voice into this project early on to tide the audience over / keep them entertained & engaged until Robin Williams finally officially entered the picture.
Swapping Personalities – Jafar and Iago
Which sounded like a good idea. But there was a problem. At this point in production, Jafar the Grand Vizer was this dramatic, flamboyant character. Prone to throwing tantrums whenever he didn't get his way in the Sultan's court. Whereas Iago was supposed to be this cool understated character (At this time, Ron & John sort of envisioned Jafar's parrot as Hobson. That butler character which the late Sir John Gielgud had played in "Arthur," that Academy Award-winning Dudley Moore comedy from 1981).
This sort of character contrast — Jafar loud & flamboyant / Iago cool & understated (The parrot — in this version of "Aladdin" — was the actual brains behind the Grand Vizer's scheme to unseat the Sultan) — was admittedly fun. But it didn't really do much to help Musker & Clements with their the-first-30-minutes-of-this-movie-needs-to-be-a-lot-funnier problem.
It was then Ron & John decided to try flipping these two characters' personas. Making Jafar the cool & calculating one while Iago then became the loud & obnoxious one. It was around this same time that "Aladdin" 's directors then began toying with the idea of getting Gilbert to come voice this character.
Beverly Hills Cop II and Jeffrey Katzenberg
Alan Siegel of The Ringer recently shared how Musker & Clements sold then–Walt Disney Studios chairman Jeffrey Katzenberg on the idea of hiring Gottfried to voice Iago.
They invited their boss to a screening room and played him a clip from 'Beverly Hills Cop II' in which Gottfried, as cranky accountant Sidney Bernstein, steals the scene from his former 'Saturday Night Live' castmate Eddie Murphy.
John Musker then said "We still remember Jeffrey Katzenberg's reaction at the time. We showed it to him and he says, 'I don't know. Isn't his voice kind of grating?'"
"We were — after listening to Jeffery's kind-of-grating voice — like, 'Well, is the pot calling the kettle black here or what?' But Katzenberg did not say no. He just questioned us like, 'Really?' But we knew what we were getting."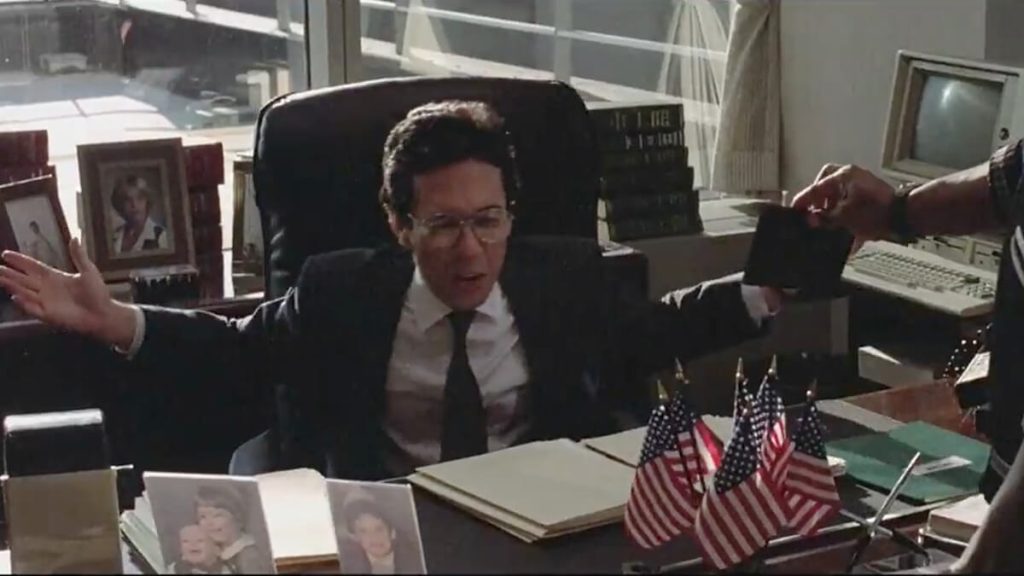 Voicing Aladdin's Iago
Once he got cast in this role, Gilbert just loved doing Iago. Over the next 30 years, he came back again & again to voice this character from "Aladdin." First for "Disney's Aladdin: The Animated Series" and the home premiere that launched this series, "The Return of Jafar." Then "Aladdin and the King of Thieves" as well as "The Enchanted Tiki Room: Under New Management."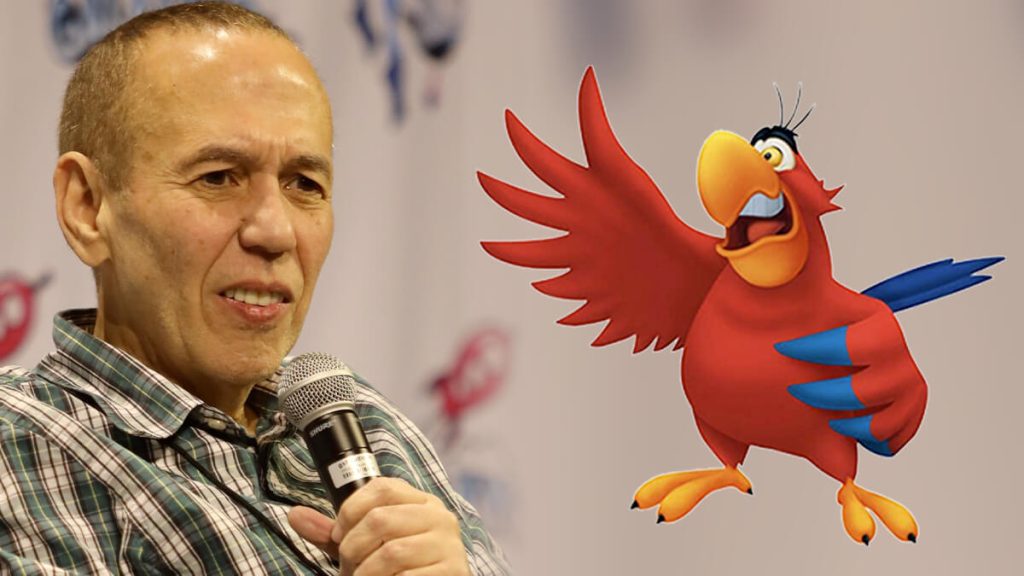 The Enchanted Tiki Room – Under New Management
And because Gilbert was a comedian who would say anything in order to get a laugh … Well, that's why the Imagineers wrote that joke for the end of "Under New Management." The meanest joke in theme park history. Expressly because the guys at WDI wanted to hear Gottfried say it.
Not a lot of visitors actually ever heard this joke. That was because — in order to hear it — you had to linger inside the "Under New Management" theater as the rest of the audience cleared out.
Just before this show reset and the theater's automatic doors closed, that Audio Animatronic version of Iago yawned, stretched and then said:
"Well, I'm exhausted. I think I'll go over to the Hall of President now and take a nap."
I know that a lot of Disney park fans didn't like "The Enchanted Tiki Room: Under New Management." But me personally, I loved this Adventureland attraction (Which ran in WDW's Magic Kingdom from April of 1998 through January of 2011). If only because we then got Broadway veteran Jerry Orbach (who — of course — voiced Lumiere in Disney's animated version of "Beauty & the Beast") to then voice Pierre the Parrot.
That's actually how Gilbert lost his gig as the voice of the Aflac Duck. Back in March of 2011, right after that earthquake in Japan (which then caused that tsunami which then battered that country's Tohoku region), Gottfried hopped on Twitter and began making jokes to the effect of " …That's strange. Normally when the tide goes out, it doesn't take all of the people with it." Aflac let him go almost immediately after those jokes on Twitter came to light.
Remembering Gilbert Gottfried
Me personally, I prefer to think of Gilbert as the kind & thoughtful guy he's depicted to be in "Life, Animated: A Story of Sidekicks, Heroes, and Autism." Ron Suskind's book and subsequent documentary from 2016.
Life, Animated
"Life, Animated" is basically the story of Suskind's son Owen. Who was this autistic kid that hadn't talked for years but would obsessively watch Disney movies like "Aladdin" & "The Lion King." Ron & his wife Cornelia eventually figured out how to communicate with their son, get Owen talking again by using these very same Disney films. Parroting bits of dialogue back to Owen, who would then give the response that — say — Iago had just said to Jafar.
As a tribute to Gottfried, I suggest that you seek "Life, Animated." Or — at the very least — watch the film that was based on this book. Better yet, chase down a copy of Nick Berkley's terrific documentary from November 2017, "Gilbert." Which then allows you to get to know Gilbert Gottfried as he was outside of comedy clubs / away from the spotlight. Here you get to see Gottfried the terrific father, devoted husband & loyal family man.
Getting back to the movie version of "Life, Animated" now … What's really great about this documentary is that you then get to see the key role that Gilbert Gottfried AND Jonathan Freeman (the voice of Jafar) played in turning Owen Suskind into the out-going, sweet, accomplished young man that he is today.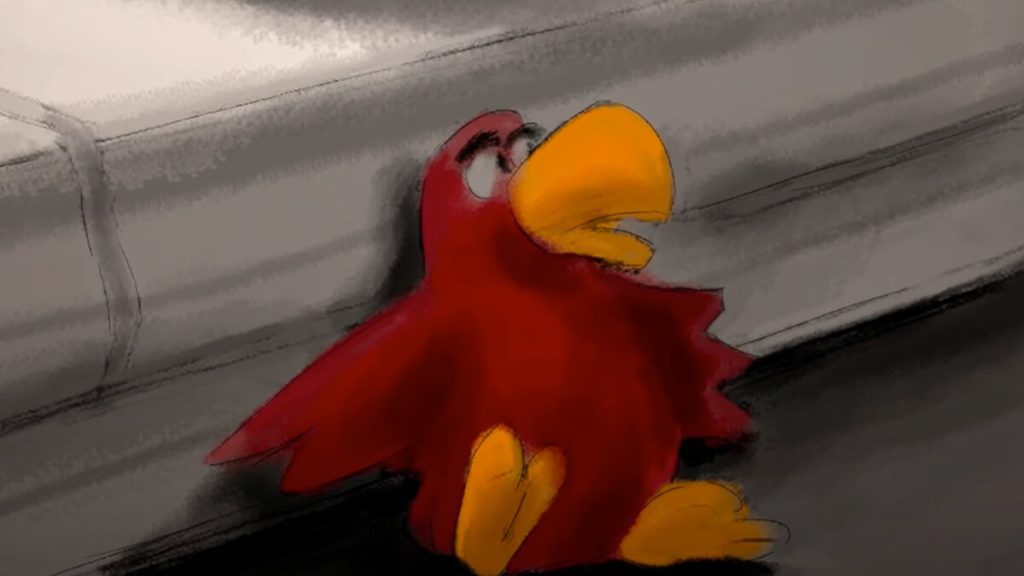 Beloved Voice of Disney Character
Anywho … There are those — when they think about Gilbert Gottfried — would automatically go to that incredibly filthy joke he tells in that 2005 film, "The Aristocrats." Me? I'd prefer to remember the really funny man who — just like Don Rickles (when he won the role of voicing Mr. Potato Head in the "Toy Story" films, this insult comedian — who was justly famous for those crude stand-up routines he'd perform in Vegas — suddenly found himself with a brand-new audience. Most of whom were under the age of 10) — who just relished the idea that he got to voice this beloved Disney characters.
From what friends have told, Gilbert was just thrilled whenever the phone rang and it was someone from Disney asking him to come do Iago's voice again. This time for a "Kingdom Hearts" game or for a new parade for the Parks or for an episode of the "House of Mouse" animated series.
Mind you, part of why Gottfried was excited was — with each of these calls from Disney — that then meant that a brand-new paycheck would soon be headed his way. But at the same time, what Gilbert genuinely got a kick out of was that he was that rarer-than-rare comedian where he could have this career where Gottfried could be filthy (especially with his friends & fellow comedians) but also family-friendly.
I'll say this much: Ron Clements & John Musker were right to bring in Gilbert Gottfried in to voice Iago in "Aladdin." That decision definitely made the exposition-heavy first act of that animated feature much, much funnier than they used to be.
More to the point, Gilbert's vocal performance as Iago (coupled with Will Finn's amazing animation of that feathered fink) — at times — almost steals "Aladdin" out from under Robin Williams' masterful performance as the Genie. That's how Gottfried was in the finished film.
On behalf of the entire Jim Hill Media team, we express our heartfelt condolences to Gilbert Gottfried's friends and family during their time of sorrow.
This article is based on research done for Fine Tooning with Drew Taylor "Episode 170", published on April 19, 2022. Fine Tooning with Drew Taylor is part of the Fine Tooning with Drew Taylor Jim Hill Media Podcast Network.