Ruminations
Roger is back this week with another episode in the series of "Things You Always Wanted To Do, But Never Knew You Could." So Saddle Up! We're burning daylight!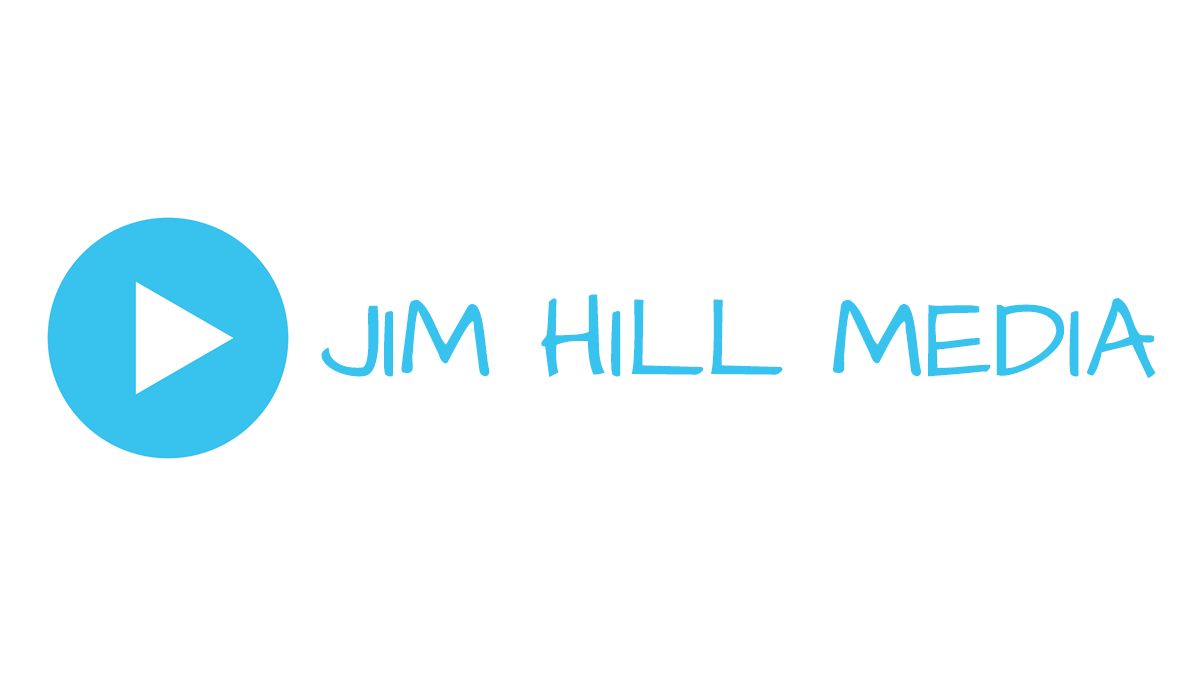 Much as this series has been interesting for me to share with you, this particular chapter is not one I have personally experienced. Nor is it one that I am likely to partake of in the future. However, being that I have friends in the "horsey" set, I'm sharing this with you today…
"I grew up a-dreamin' of bein' a cowboy,
and Lovin' the cowboy ways.
Pursuin' the life of my high-ridin' heroes,
I burned up my childhood days.
I learned of all the rules of the modern-day drifter,
Don't you hold on to nothin' too long.
Just take what you need from the ladies, then leave them,
With the words of a sad country song.
My heroes have always been cowboys.
And they still are, it seems.
Sadly, in search of, but one step in back of,
Themselves and their slow-movin' dreams.
Cowboys are special with their own brand of misery,
From being alone too long.
You could die from the cold in the arms of a nightmare,
Knowin' well that your best days are gone.
Pickin' up hookers instead of my pen,
I let the words of my years fade away.
Old worn-out saddles, and 'old worn-out memories,
With no one and no place to stay.
My heroes have always been cowboys.
And they still are, it seems.
Sadly, in search of, but one step in back of,
Themselves and their slow-movin' dreams.
Sadly, in search of, but one step in back of,
Themselves and their slow-movin' dreams."
"My Heroes Have Always Been Cowboys" by Sharon M. Vaughn
Cowboys are a part of my heritage. Well, one at least, and he was a vaquero, working on several ranches in Nevada's Pine Valley (in Eureka County). And I have other cousins who did their time in the saddle out there in the same place over the last few decades.
My great grandfather (Christopher Cameron Walker or Chris) was born in Eureka, Nevada on October 7, 1881. Not long after, his parents moved off to a mining camp called Safford near the Central Pacific along the Humboldt River. As life goes, well… this was pretty bleak. The camp never really amounted to much. Lead silver was the ore, and there wasn't much of that.
So, when at the age of twelve, his father announced it was time for him to go out into the world and make his own way, it probably did not come as much of a surprise. With little in the way of education and mining in decline, prospects were not what you would call exciting. (Much like looking for work in the Silicon Valley today; once the boom gone bust, most miners would move on to the next camp to try and strike it rich.)
What Chris did find was life on the back of a horse as a vaquero on the ranches up and down the Pine Valley. (Click here for a view of the area today.) Oddly, this part of the Silver State has water that seems to flow year-round, and that leads to good ranching and grazing lands.
As character Slim said in the film, "The Cowboys", "There ain't no Sunday's west of Omaha." Life on a ranch was pretty much the same, day in and day out. Work had to be done, and that's what you did. There was no forty-hour workweek, no overtime after eight hours. Your day started at sun up and lasted until you were done.
Chris had one slouch hat, a pair of work boots, jeans, a jacket, gloves and a shirt (maybe three); and that's what he wore day in, day out. When it got cold, he might wear all of his shirts.
One of the different things he might do during the course of a year on the ranch was to round up the wild mustangs that roamed the area. A buyer would come in from the East and take all the horses he could get. So that meant that guys like Chris would have to go out and do the work. According to an interview recorded in 1965, it would usually go something like this. The vaqueros would chase the wild horses into a box canyon and then get the herd ready to travel to the nearby railroad. It was pretty hard work as the mustangs were an unpredictable lot.
Chris said he was only thrown once from a horse while riding. It wasn't his horse, but someone else's and that guy didn't want to ride it because he had been thrown! Chris was used to horses that didn't like riders, so he said why not? Landed in a clump of sagebrush to cushion his fall luckily.
For something to do to amuse themselves, the ranch hands would get together a pot, maybe of six bits, and find someone crazy enough to ride a wild horse. Chris used to be one of those who would do it. He said riding was the easy part. Putting the saddle on the wild horse, that was hard work!
In February of 1899, Chris went from the ranch he was working on to Eureka (the big city and county seat) for a Mardi Gras dance. He was hoping to see a young lady and maybe get a dance or two. He and a number of other folks rode the narrow gauge train down from Palisade to Eureka.
After a disappointing evening, Chris rode the train back to Palisade. The tale goes that most everyone else had partied quite a bit and were all asleep back in the coaches. Chris rode up front in the locomotive with the engineer and fireman.
After that trip, Chris decided that the rest of his life on the back of a horse was not for him. So, after another summer and fall on the ranch, he went to the Southern Pacific's division point offices in Wadsworth to apply for a job. There must have been something that the road foreman saw that he didn't like because he turned Chris away, saying he was too young. But when he came back the next year, he was hired as a locomotive fireman, and never rode a horse ever again.
Howard Hickson as his web pages so well say is "Director Emeritus of the Northeastern Nevada Museum in Elko. He retired in 1993 after heading the national award-winning museum for almost twenty-five years." He's got a wonderful series of stories as told by another cowboy, Lawrence Jackson, who worked in the area around Elko, also in eastern Nevada from 1921 into the Seventies. His tales are a great look at that life, hard as it was.
Yet, something in the mystique of the American West idolized the life and labors of the "cowboy". Making that cattle round up and drive to the railhead is the stuff of legends, right? Who am I to disagree?
It's been the stuff of pulp novels, western movies — features and serials, television shows, popular music, etc… Icons of American popular culture, and as popular around the world as they are here at home.
So are you one of these folks who wants to ride the open range? Or are you someone who has watched "City Slickers" and got all the horseback riding you'll ever need vicariously? Jack Palance not withstanding, there certainly are all kinds of opportunities out there to fulfill any fantasy of life on the range.
To start with, let me offer some media of note:
Musically, I'm all for the "Riders In The Sky" who may be best known for their work on "Toy Story 2" with "Woody's Round-Up". Having enjoyed both their CD's and a live performance, they get my vote for western music.
Or if you're another fan of the Blues Brothers as am I, "Oh, we got both kinds. We got Country, and Western."
Texas Bix Bender offers words of wisdom from the trail. My favorite book so far is "Don't Squat With Yer Spurs On" and "Never Ask A Man The Size Of His Spread—A Cowgirl's Guide To Life."
Too Slim's Mercantile< https://www.ridersinthesky.com/securehtm/fr3tsm.htm> has all the goods any armchair cowboy will ever need.
When it comes to movies, I favor a couple that told it pretty much like it was. Romantic it was not. Dull, tedious and just plain boring, day in, day out is more like it. If you had little or no schooling, this was the kind of career you probably would end up in.
That said, "The Cowboys" with John Wayne carries a good look at the reality of that life. The new Kevin Costner film, "Open Range" may be another fine looking piece from the actor/director, but it's a bit too much fluff for me.
"The Misfits" was a fine tale of some of the cowboys that Arthur Miller met one summer in Nevada while waiting for a divorce. PBS offered a great look behind the scenes with this effort from its "Great Performances" series. In the days when people were just discovering the wild mustangs, they weren't the cause they would become. They were just horses waiting to rounded up, much as they had been almost seventy years before. But Miller did understand. As he put it, "What intrigued me about Nevada was that the people were so little and the landscape was so enormous."
PBS offered a fine look as 21st Century folks tried their hand at what life might have been like on the Montana prairies in the 1880's. Frontier House put a good cross-section of families back in time for six months. Modern conveniences like shampoo and soap don't exist. The luxury of a bath wasn't an everyday thing. And meals weren't just something you popped into the microwave. Keeping the family fed was an all day chore from sunrise to sundown and then some!
Now for the romantic side of the coin, the television series "Bonanza" was the fanciful tale of a ranch in Nevada. From 1959 to 1974, folks tuned it each week to watch the adventures of the Cartwright family. Set between the eastern shore of Lake Tahoe and the mountains that held Virginia City and the Comstock Lode, there wasn't a lot of realism in the stories. Yet, it's a show that has lots of fans, even today. Here's one of the better fan sites you'll find on the Web. Some episodes were filmed on location at Lake Tahoe on the north shore. Sets used became part of the Ponderosa Ranch theme park (not far from what was once a logging camp). Folks from all over the world have come to enjoy the place that their favorite TV western called home. (What is it with the Germans and their fascination for this place? Got me!)
But if you're looking to step out and see the trail for yourself, there are plenty of places ready to handle it. Check out this Google search for some suggestions. The top of the list offers duderanches.com with a state by state list of places to tempt you.
Another good search is for trail drives. If you're looking to do the "City Slicker's" bit, give the Gray Rocks Ranch a try. This is a 22,000-acre working ranch in southeastern Wyoming that offers all kinds of activities. Events are limited to four to six guests and offer deluxe accommodations. It's not all work and no play, but it's a good bet you'll spend plenty of time on the back of a horse, if that's what you're looking for! Although the web pages don't show it for this year, they did have cattle drives in 1999 and 2000. Drop them a note to see if they're planning one for this year!
As I said up front, I'm not likely to join one of these efforts soon. Nor will you find me riding the mechanical bull anywhere, or even sitting in the stands watching a rodeo. I can appreciate what might entice folks to do so, but it's just not for me.
So that brings to a close this chapter of "Things You Always Wanted To Do, But Didn't Think You Could"! I'll be on the lookout for more experiences to share with you again. And if you have any suggestions, drop me a note and I'll look into them. Heck! If they're interesting enough, I might just go try it myself!
Next week? A look at a ranch of a different sort, and what it is with pot roast. Stay tuned…

Thanks again to everyone who has shown their appreciation for these efforts by using Roger's Amazon Honor System Paybox. There's nothing better than knowing we make you smile now and then.
Park's Closed: "Vacation '58" Inspired by Seasonal Closing at Disneyland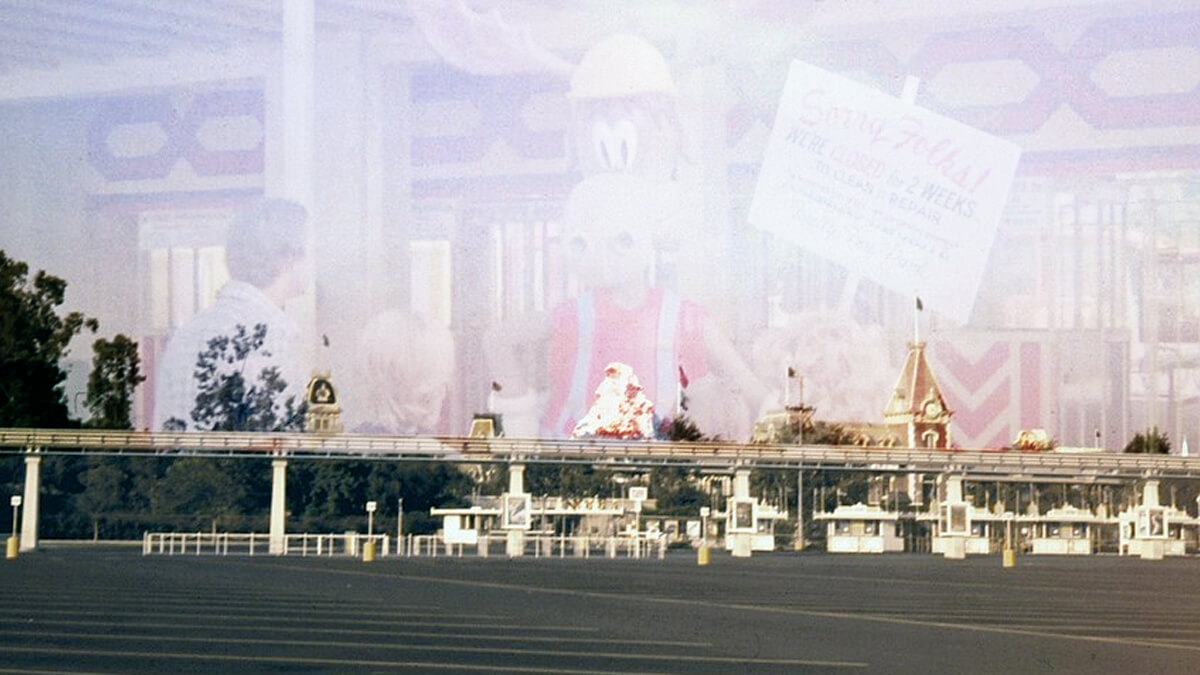 This year is the 30th anniversary of the release of National Lampoon's "Vacation." Warner Bros. released this Harold Ramis movie to theaters back in July of 1983.
John Hughes adapted his own short story (i.e., "Vacation '58," which had run in "National Lampoon" magazine less than four years earlier. The September 1979 issue, to be exact) to the screen.
Key difference between "Vacation '58" and "National Lampoon's Vacation" is that the movie follows the Griswold family on their epic journey to Walley World. Whereas the short story that Hughes wrote (i.e., "Vacation '58") follows an unnamed family to a different theme park. The actual Disneyland in Anaheim.
Let me remove any doubt here. Here's the actual opening line to John Hughes' "Vacation '58."
What's kind of intriguing about the plot complication that sets Act 3 of "National Lampoon's Vacation" in motion (i.e., that – just as the Grisworld arrive at Walley World [after a harrowing cross-country journey] – they discover that "America's favorite family fun park" is closed for two weeks for cleaning and to make repairs) is that … Well, it's based on something that Hughes learned about the real Disneyland. That – from 1958 through 1985 [a total of 27 years] the Happiest Place on Earth used to close two days a week during the slower times of year. To be specific, Mondays & Tuesday in the Fall & early Winter as well as in the late Winter / early Spring.
Want to stress here: Two days a week versus the two weeks each year in "National Lampoon's Vacation."
When Did Disneyland Start Opening 7-Days a Week?
It wasn't 'til February 6, 1985 that Disneyland Park formally switched to being a seven-day-a-week operation. This was just four months after Michael Eisner had become Disney's new CEO. And part of his effort to get as much profit as possible out of Disney's theme parks.
Which is a trifle ironic. Given that – back in December of 1958 – Disneyland deliberately switched over to an open-five-days-a-week-during-the-off-season schedule in an effort to get Anaheim's operating costs under control. But I'm getting ahead of myself here.
Early Disneyland Operations – Ticket Books and Ticket Booths
So let's start with the obvious: When Disneyland Park first opened in July of 1955, there had never been one of these before. So the Happiest Place on Earth was a learn-as-you-go operation.
So things that are now closely associated with a visit to Disneyland back in the day (EX: Having to purchase a book of tickets before you entered that theme park. Which then pushed Guests to go seek out various A, B, C & D Ticket attractions around the grounds) … Well, that form of admission media didn't come online 'til October 11, 1955. Some three months after Disneyland Park first open.
Prior to this, if you wanted to go on a ride at Disneyland, you had to first get on line at one of the Park's omni-present ticket booth. Once you got to the front of that line, you then had to open your wallet and purchase enough tickets for your entire family to enjoy that attraction. Only then could you go over to the actual attraction and get in line for that experience. Where – just before boarding that ride – you then surrendered that ticket.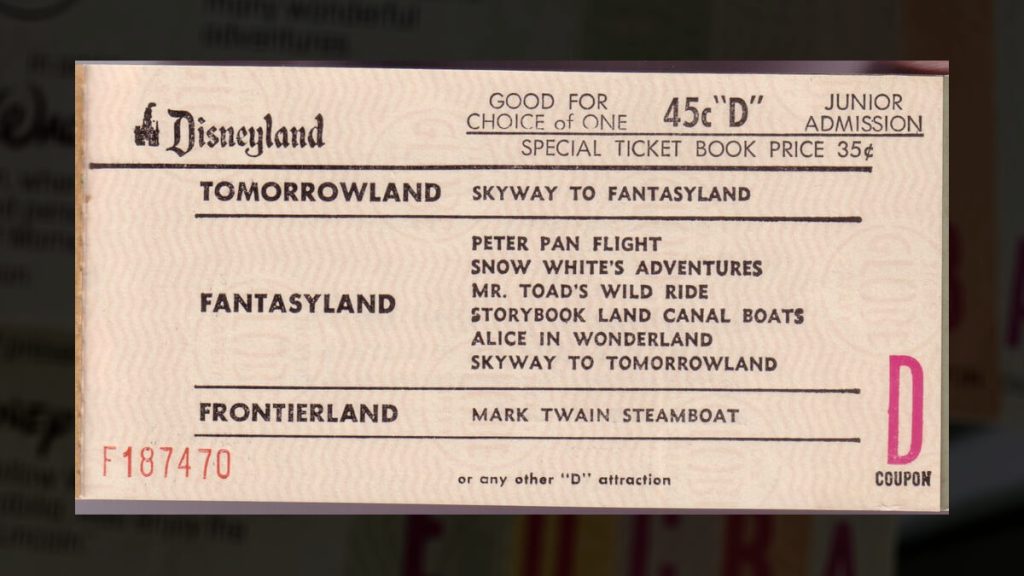 Disney Parks Getting Too Expensive
Interesting side note: It's now an established part of the on-going Disney theme park narrative that "Going to the Parks has just gotten to be too expensive and/or complicated," what with the institution of Lightning Lane and then forcing people to use virtual queues if they want to experience newer attractions at the Parks like "Guardians of the Galaxy: Cosmic Rewind" at Epcot or "Mickey & Minnie's Runaway Railway" out in Anaheim.
Walt Fixes "Expensive" Impression
What fascinates me about the parallels here is that … When Walt began to see the same thing bubble up in press coverage for his new family fun park (i.e., All of those Summer-of-1955 stories in newspapers & magazines about how expensive it was to visit Disneyland. How – whenever a Guest visited this place – they were constantly being forced to repeatedly open their wallet), his immediate reaction was "We need to fix this now. I don't want people coming away from their visit to Disneyland with this impression." And by October 11, 1955 (less than 3 months after Disneyland Park first opened), they had a fix in place.
Lightning Lane – Raising Prices
Counter this with Lightning Lane. Which was first introduced at Walt Disney World in October of 2021. Which has gotten miserable press since Day One (and is a large part of people's growing perception that it's just gotten too expensive to take their family on vacation to WDW). Disney Corporate knows about this (hence the number of times questions about this perception has bubbled up in recent surveys that Resort has sent out).
And what does the Company do with this info? During the 2022 holiday season, Disney Parks actually raised the prices on individual Lightning Lanes for popular attractions like "Rise of the Resistance" to $22 a person.
Conclusion: Disney knows about all the bad press the Resort is getting lately but doesn't care. They like all of the short-term money that Lightning Lane is pulling in right now and are deliberately overlooking all of the long-term implications of the narrative getting out there that going to WDW is getting too expensive.
"Spend Dollars to Get People Back" – Disney Cutting Corners on Projects
Which reminds me of something Walt once said when an Imagineer suggested that the Company could save a few bucks by cutting corners on a particular project: "If people ever stop coming to the Park because they think we cut corners on a project, the few cents we saved ultimately aren't going to matter. We're then going to have to spend dollars to get those people back."
That's what worries me about Disney's current situation. What's the Company ultimately going to have to do convince those people who now think that a trip to WDW has just gotten too expensive for the family to come back.
Disneyland Parking Closing on Mondays & Tuesdays
Back to Disneyland Park closing on Mondays & Tuesdays during the off-season … When did this practice start? Let me share something that I just found in the 1958 edition of Walt Disney Productions' annual report. This document (which was published on December 23, 1958) states that:
So – reading between the lines here – in Disneyland's second year of operation (July 1956 – June 1957), the folks down in Anaheim experimented with keeping Walt's family fun park open six days a week during the slower times of the year. Which – I'm told – resulted in all sort of angry people at the entrance of Disneyland's parking lot. Who had to drive down to Anaheim for the day to experience the Happiest Place on Earth only to find said place closed.
Okay. So for Disneyland's third year of operation (July 1957 – June 1958) on Walt's orders, Disneyland is then kept open seven days a week all year long. Which proves to be a problem on the off-season, given that there are days in the late Fall / early Spring when there are more Cast Members working in the Park than there are Guests coming through the turnstiles.
Which explains this line in the 1958 version of Walt Disney Productions' annual report. Which – again – I remind you was published on December 23rd of that year:
So did this change in the way that Disneyland Park ultimately operated off-season ultimately work out? Let's jump ahead to the 1959 version of Walt Disney Productions' annual report. In that document (which was also published on December 23rd of that year) states that:
Making it Right for the Disneyland Hotel
Okay. So this change in the way that Disneyland Park operated during the off-season made things easier for Walt and Disney's book-keepers back in Burbank. But what about Jack Wrather, the guy that Walt went to back in the Late Winter / Early Spring of 1955 and begged & pleaded for Wrather to build a hotel right next to Disneyland Park?
What happened to the Disneyland Hotel in late 1958 / early 1959 when – in the off-season – Disneyland Park goes to just a five-day-a-week operating schedule? At this point, the Disneyland Hotel is the largest hotel in all of Orange County with over 300 rooms.
It's at this point that Walt personally reaches out to Jack and says "I know, I know. This operational change at the Park is going to affect your bottom line at the Hotel. Don't fret. I'm definitely going to make this worth your while."
Extending the Monorail to the Disneyland Hotel
And Walt followed through on that promise. In June of 1961, he extended Disneyland's monorail system by a full 2 & a half miles so that this futuristic transportation system rolled right up to the Disneyland Hotel's front door. Which was a perk that no other hotel in Orange County had.
And just in case you're wondering: The cost of extending Disneyland's monorail system over to the Disneyland Hotel was $1.9 million (That's $19 million in 2023 money).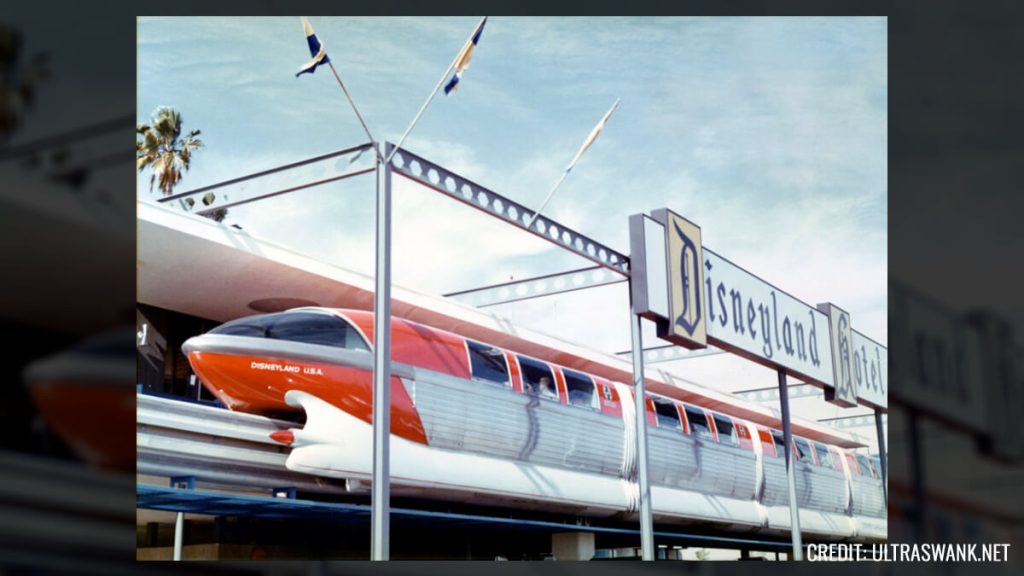 Magic Kingdom Golf Course at Disneyland Hotel
That very same year, Walt had some of his staff artists design a miniature golf course that could then be built on the grounds of the Disneyland Hotel. This kid-friendly area (called the Magic Kingdom Golf Course) featured elaborately themed holes with recreations of attractions that could be found right next door at Disneyland Park.
Hole No. Three was Sleeping Beauty Castle
Hole No. Five was Matterhorn Mountain
Other holes featured recreations of popular Disneyland attractions of the 1960s. Among them the TWA Moonliner, the Submarine Voyage, the Painted Desert from Frontierland (this is the area Guests traveled through when they experienced Disneyland"s "Mine Train thru Nature's Wonderland" attraction), Tom Sawyer Island, the Fort in Frontierland, not to mention Skull Rock as well as Monstro the Whale from Disneyland's Fantasyland.
This area was specially illuminated for night-time play. Which meant that the Magic Kingdom Golf Course at the Disneyland Hotel could operate from 10 a.m. in the morning 'til 10 p.m. a night seven days a week.
Additional Disneyland Hotel Expansion and Offerings
It's worth noting here that – from the moment the monorail was connected to The Disneyland Hotel – that hotel achieved 100% occupancy. Which is why – even after Disneyland Park switched to a 5-day-a-week operating schedule during the off-season – Disneyland Hotel launched into an aggressive expansion plan. With its 11 story-tall Sierra Tower breaking ground in 1961 (it opened the following year in September of 1962). Not to mention adding all sort of restaurants & shops to the area surrounding that hotel's Olympic-sized pool.
All of which came in handy during those Mondays & Tuesdays during the Winter Months when people were staying at the Disneyland Hotel and had nowhere to go on those days when the Happiest Place on Earth was closed.
It's worth noting here that the Disneyland Hotel (with Walt's permission, by the way) on those days when Disneyland was closed would offer its Guests the opportunity to visit Knott's Berry Farm as well as Universal Studios Hollywood. A Gray Line Bus would pull up in front of that hotel several times a day offering round-trip transportation to both of those Southern California attractions.
Likewise the Japanese Village and Deer Park over Buena Park. It was a different time. Back when Disney prided itself in being a good neighbor. Back when the Mouse didn't have to have ALL of the money when it came to the Southern California tourism market. When there was plenty to go around for everyone.
Walley World Shooting Locations
And back to "National Lampoon's Vacation"… The Walley World stuff was all shot at two Southern California attractions.
The scenes set in the parking lot at Walley World as well as at the entrance of that fictious theme park were shot in the parking lot & entrance of Santa Anita Race Track (Horse Track).
Any scene that's supposed to be inside of the actual Walley World theme park was shot at Six Flags Magic Mountain.
"Build It" – How the Swiss Family Treehouse Ended up in Disneyland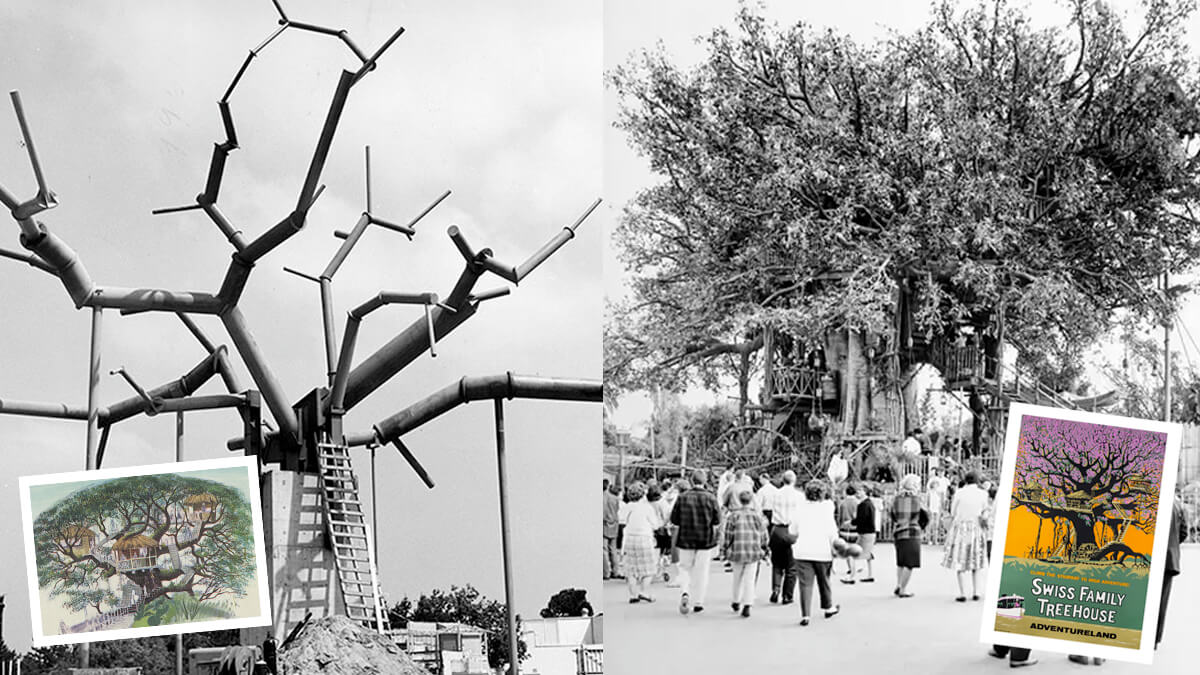 Things get built at the Disney Theme Parks – but not always for the reasons that you might think.
Case in point: The Swiss Family Treehouse, which first opened at Disneyland Park back in November of 1962.
Swiss Family Robinson – 1960 Disney Film
Back then, Walt Disney Studios just had a hit film that was based on Johann David Wyss' famous adventure novel of 1812. And at that time, Walt was justly proud of this project.
Out ahead of the release of this Ken Annakin film (Walt's go-to director in the 1950s), Walt talked up this project in the Company's annual report for 1959, saying that Swiss Family Robinson is …
Okay. Walt may have been overselling things a little here.
But when Disney's version of Swiss Family Robinson finally arrived in theaters in December of 1960, it did quite well at the box office. It was No. 4 at the box office that year, behind "Spartacus," "Psycho," and "Exodus."
And one of the main reasons that this Walt Disney Productions release did so well at the box office that year was … Well, Swiss Family Robinson looked great.
It had all of this lush shot-on-location footage (Though – to be fair here – I guess we should mention that this movie's interiors were shot over in London at Pinewood Studios). One of the sequences from this Disney film that people most fondly remember is that montage where the Robinsons salvage what they can of their wrecked ship, the Swallow, and then use that same material to construct this amazing treehouse on an uninhabited island off the shore of New Guinea.
The Swiss Family. Robinson Tree was Real
By the way, the tree that appears in this Disney film is real. John Howell – who was the art director on "Swiss Family Robinson" – was out scouting locations for this movie in 1958. He had stopped work for the day and drinking with friends at a cricket match. When – out of the corner of his eye (through a gap in the fence that surrounded this cricket pitch) – John spied this beautiful Samaan tree with a huge 200 foot-wide canopy of leaves.
It's still there, by the way. If you ever want to journey to the town of Goldsborough on the Caribbean island of Tobago.
Success at the Movies – Helping Disneyland Attendance
Anyway … Like I said, Disney's movie version of Swiss Family Robinson comes out in December of 1960 and does quite well at the box office (Fourth highest grossing film of the year domestically). Walt keenly remembers what happened when he last built an attraction at Disneyland that was based on a Ken Annakin film (Matterhorn Bobsleds inspired by Third Man on the Mountain). 1959 was Disneyland's greatest year attendance-wise. Largely because so many people came out to the Park that Summer to experience Disneyland's heavily hyped brand-new attractions – which included the Matterhorn Bobsleds.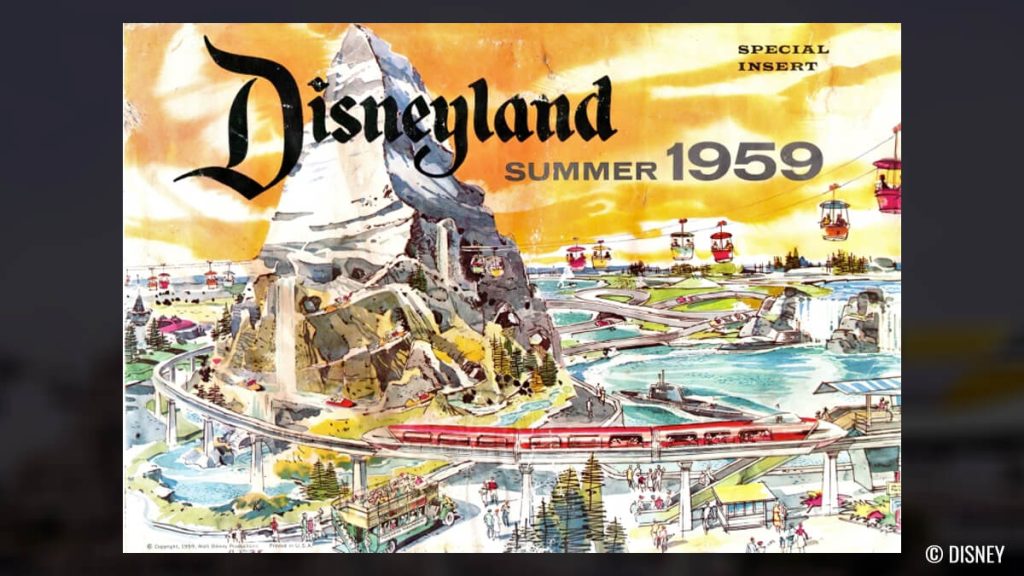 The Matterhorn Bobsleds at Disneyland
The Matterhorn at Disneyland was largely inspired by research that the Studio did in Zermatt, Switzerland in late 1957 / early 1958 out ahead of the location shooting that was done for Third Man on the Mountain – which officially got underway in June of 1958).
There's a famous story about the origin of the Matterhorn-at-Disneyland project. Walt was over in Switzerland for the start of shooting on Third Man on the Mountain in 1958 and evidently really liked what he saw. So be bought a postcard of the actual Matterhorn and then mailed it to Dick Irvine (who – at that time – was the Company's lead Imagineer). Beyond Dick's address at WDI, Walt reportedly only wrote two words on this postcard.
And those words supposedly were "Build this."
It's now the Spring of 1961 and attendance at Disneyland Park has actually fallen off from the previous year by 200,000 people. (You can read all about this in Walt Disney Productions' annual report for 1961. Which was published on December 14th of that year. There's a full scan of that annual report over on DisneyDocs.net). And Walt now wants to turn that attendance deficit around.
So what spurred Disneyland's attendance surge in the Summer of 1959 was Walt pumping $6 million into the place for the construction of new attractions (Matterhorn Bobsleds, Submarine Voyage, & Monorail). So that's now the plan for 1962 & 1963. Only this time around, it'll be $7 million worth of new attractions. More to the point, since Disneyland's 1959 expansion project was largely focused on Tomorrowland … This time around, the work will largely be focused on the other side of the Park. To be specific, Frontierland & Adventureland.
Adventureland Upgrades
Attendance had been dropping on the Jungle River Cruise attraction because it was largely unchanged from when Disneyland Park first opened back in July of 1955.
There's a famous story of Walt observing a Mom pulling her kid away from the entrance of the "Jungle Cruise." Saying words to the effect "We've already seen that ride. We went on it the last time we went to Disneyland." This is what then inspired Disney to develop the practice of plussing the attractions at his theme parks.
This was what led Walt to bring Marc Davis over to WED from Feature Animation in October of 1960 and effectively say "Help me make Disneyland better. Let's look for ways to make the rides there funnier. Better staged." This is when Marc came up with the idea for the Sacred Elephant Bathing Pool and the Africa Veldt sequences for "The Jungle Cruise." Not to mention the Trapped Safari.
How the Trapped Safari Vignette Ended Up in "The Jungle Cruise"
Interesting story about that vignette that Marc created for "The Jungle Cruise." It originally wasn't supposed to be part of that ride. Guests were supposed to see it alongside the side of the tracks as they rode the Santa Fe & Disneyland Railroad from Main Street Station over to Frontierland. The Trapped Safari was basically supposed to be something that made Guests think "Ooh, I need to get over to Adventureland while I'm here at the Park and go check out that new, improved version of the Jungle River Cruise that everyone's talking about."
That was the original plan, anyway. But as soon as Walt saw Marc's art for the Trapped Safari, he basically said "That's too good a gag to waste on the people who are riding Disneyland's train. That's gotta go inside of the actual Jungle Cruise." So – at Walt's insistence – the Trapped Safari then became the tag gag for the African Veldt section of that Adventureland attraction.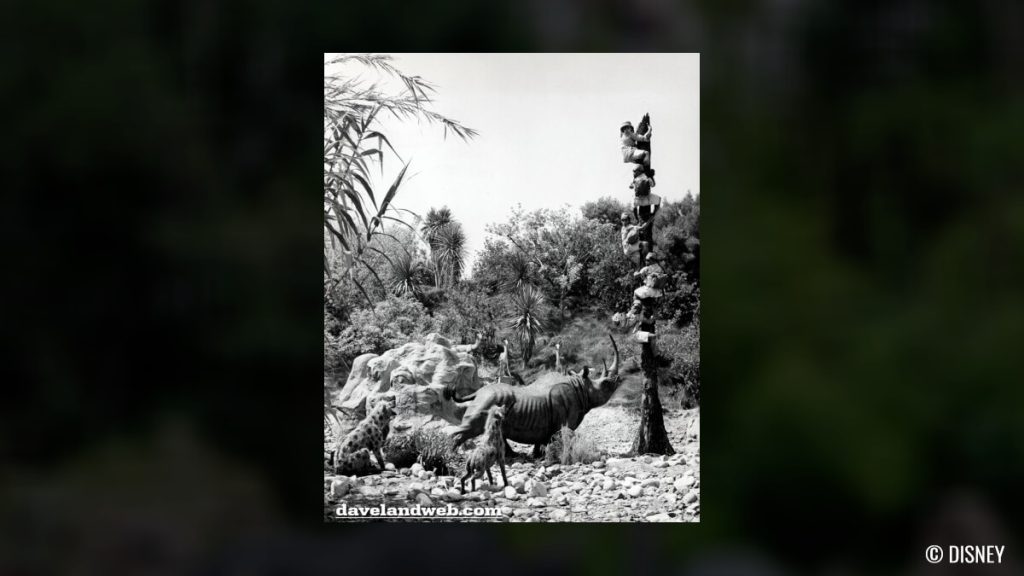 In fact, Walt so loved this gag that – after the Africa Veldt section first opened at Disneyland Park in June of 1964 – he actually made the Imagineers go back in this portion of that Adventureland attraction and restage it. Build up the cave that was behind that pride of lions which was watching over that sleeping zebra so that the Trapped Safari would then have a stronger reveal. Would get a bigger reaction / stronger laugh largely because Guests now wouldn't see the Trapped Safari until they then floated by the lion's cave.
Draining Jungle River Cruise and Rivers of America
Anyway … Now what made this redo / expansion of the Jungle River Cruise complicated is that this Adventureland attraction shared a water system with the Rivers of America (Guests who were headed to Disneyland's old Chicken Plantation Restaurant for lunch or dinner used to have to walk over a bridge in Frontierland. Under which flowed the water that traveled from the Jungle River Cruise into the Rivers of America).
If the Jungle Cruise was being drained for months so that the Imagineers could then install the Sacred Elephant Bathing Pool sequence in that Adventureland attraction, that meant the Rivers of America had to be drained as well.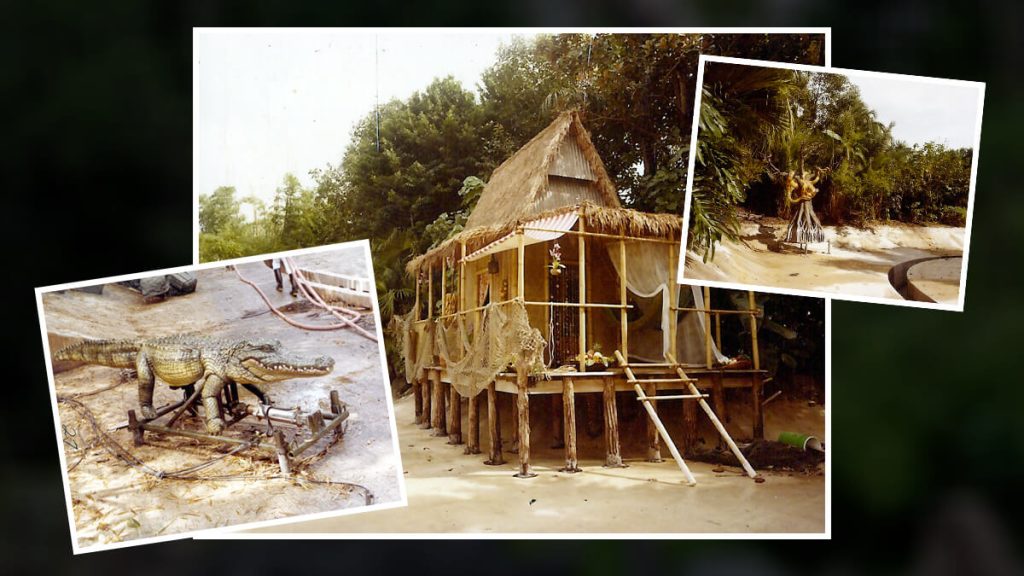 The Rivers of America were now going to be dry for months at a time from January of 1962 through June of that same year, this is when the Imagineers decided to tackle two projects that were well below Disneyland's waterline – which was digging out the basement space in New Orleans Square (which was originally supposed to house the walk-thru tour version of "Pirates of the Caribbean") as well as carving out that below-grade space over at the Haunted Mansion. Which was going to be necessary for the two elevators that would then make that attraction's "stretching room" scenes possible.
While this work was being done along the shore of the Rivers of America, over towards the entrance of Adventureland, the Imagineers were reconfiguring that restaurant that faced out towards Disneyland's Hub. They were using the temporary closure of the Jungle Cruise to revamp that operation. Carving out the space for the Tahitian Terrace as well as the Enchanted Tiki Room.
As you can see by all of the projects that I've just described – this was a hugely complex addition to the Parks with lots of moving parts.
This redo of Adventureland & Frontierland (which then set the stage for Disneyland's New Orleans Square) was moving through its final design phase – the Imagineers were startled when Walt pointed to the very center of this incredibly ambitious $7 million construction project (the very spot where Adventureland bumped up against Frontierland) and said:
"Build It" – Swiss Family Treehouse in Disneyland
It wasn't that easy.
The Imagineers explained "But Walt. That's the piece of land that the pipe which connects the Jungle Cruise and the Rivers of America runs through. We'd have to rip that up and then reroute that water system."
Walt said "I don't care. Build it."
The Imagineers then said "But Walt. If we built a Swiss Family Treehouse in the Park … Well, that then means a steep set of stairs first going up into that tree and then a second steep set of stairs coming down out of that tree. People aren't going to like doing all of that climbing."
Walt said "You're wrong. Build it."
Imagineers continued "An attraction like that's only going to appeal to kids. And we've already got Tom Sawyer Island across the way."
Walt " Again, you're wrong. Build it.
So that's what the Imagineers did. Not happily, I might add. Because the concrete foundation that supported this six ton structure had to go down some 42 feet … Well, that totally screwed up the water system that previously connected Disneyland's Jungle River Cruise to the Rivers of America.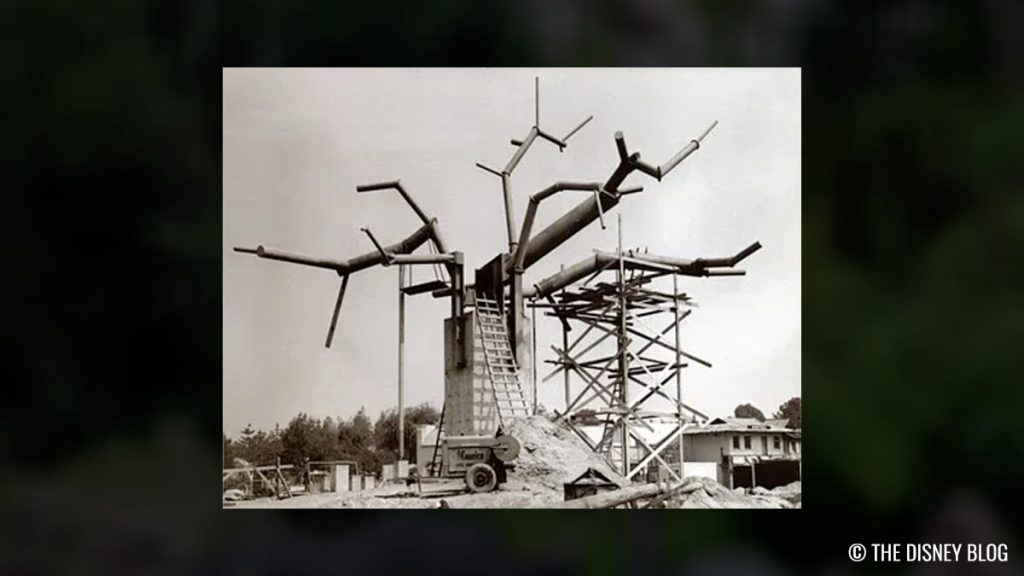 And as for those steep sets of stairs … While work was underway on this 70-foot-tall faux tree, Walt persuaded Betty Taylor (who was playing Sue Foot Sue over at the Golden Horseshoe at that time) to come over to the Swiss Family Treehouse construction site one afternoon. Betty was wearing a dress and high heels at the time. But she & Walt put on hard hats. And then the two of them made multiple trips up & down the stairs that had already been installed in & around Disneyland's Swiss Family Treehouse. Just so Walt could then be certain that this attraction's stairways weren't too steep. More importantly, that they'd also be safe for ladies who were wearing skirts & dressed in heels to use.
The Opening of Swiss Family Treehouse at Disneyland
This 70-foot-tall faux tree (with its 80 foot-wide canopy of 300,000 pink plastic leaves) opened just in time for Thanksgiving of 1962. John Mills (the male lead of Disney's "Swiss Family Robinson" film) was on hand for the dedication of this Adventureland attraction. FYI: He brought along his daughter, Halley (As in Halley Mills, the star of Disney's "Pollyana" and "The Parent Trap").
There's this great 3-minutes-and-41-second video over on YouTube that shows Walt leading the Mills family (John, Halley & Mary Mills, John's wife) around Disneyland's Swiss Family Treehouse in the Fall of 1962. You can see Disney proudly showing off the elaborate water wheel system at the heart of this Adventureland attraction, which send 200 gallons of water high up into that faux tree.
How Much Did it Cost to Build the Swiss Family Treehouse at Disneyland?
Disneyland spent $254,900 on the construction of that theme park's version of Swiss Family Treehouse. Which the Imagineers (back then, anyway) felt was money wasted. Because no one was ever going to climb up the 68 steps that then led to the three rooms in this Adventureland attraction (The parents bedroom, the boys bedroom [up in the crow's next] and then the common area / kitchen / dining room) and then the 69 steps back down to the ground.
This is where the Imagineers were wrong.
Don't Bet Against Walt – Success of Swiss Family Treehouse
Swiss Family Treehouse quickly became one of the more popular attractions in the Park. Back then, this Adventureland attraction was a C Ticket (35 cents apiece). And since it only took three Disneyland employees to safely staff & operate the Treehouse (i.e., one person to take tickets at the entrance, a second staffer patrolling upstairs in the tree to make sure the Guests were behaving themselves / not touching the props, and then a third Cast Member down by the exit making sure that Guests aren't sneaking up the back stairs to experience the Swiss Family Treehouse without first surrendering a C Ticket), it also became one of the more profitable attractions in the Park.
200 people up in the tree at any one time. 1200 people an hour. Killer views of New Orleans Square construction / the Jungle Cruise ride just below.

Oh, and that only appeal to kids thing? Out of every four Guests who came through the turnstile / surrounded that 35 cent C ticket, only one was a kid under 10. The other three were adults.
To be specific here: Once construction of Disneyland's Swiss Family Treehouse was complete in the Fall of 1962, it only cost $21,000 to staff & operate annually. An additional $16,000 to maintain each year. In 1965, this Adventureland Attraction – even after taking those costs into consideration – still managed to turn a profit of $313,000.
Long story short: It was never a smart thing to bet against Walt. At least when it came to how popular an attraction would be with Guests (The Mickey Mouse Club Circus fiasco of the holiday season of 1955 being the exception, of course).
Ken Annakin – Film Director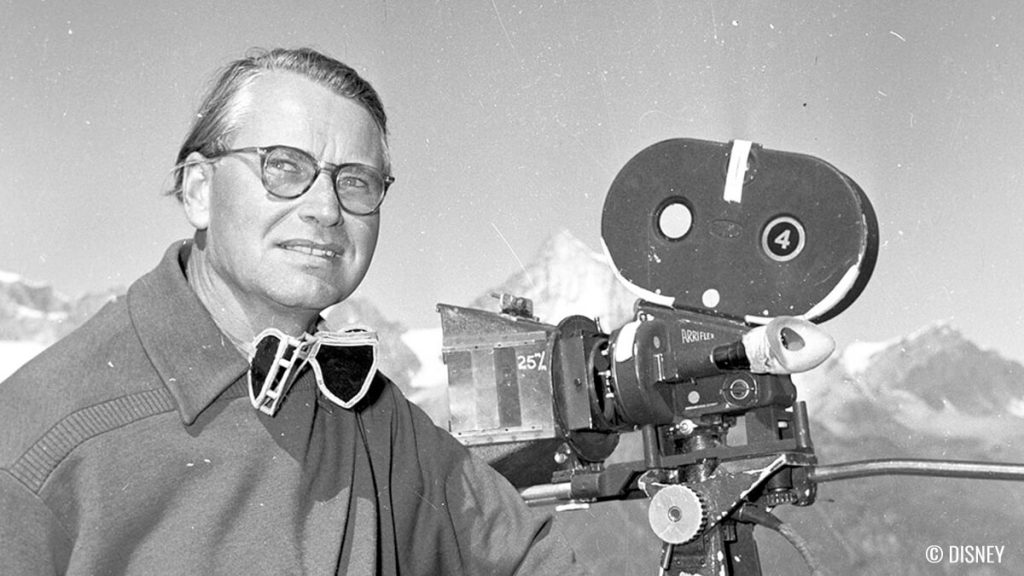 Sadly, the Imagineers weren't able to base any other theme park attractions on Ken Annakin movies. "Swiss Family Robinson" was the very last film that he directed for Disney Studios.
Annakin went on to direct several very popular family films in the 1960s & 1970s, among them "Those Magnificent Men in their Flying Machines" and "The New Adventures of Pippi Longstocking." And the Walt Disney Company went out of its way to recognize Ken's contribution to the overall success of Disney Studio & the Company's theme parks by naming him a Disney Legend in 2002.
Sadly, Ken passed away at his home in Beverly Hills back in April of 2009 at the ripe old age of 94. Worth noting here that – in the late 1960s / early 1970s – when Walt Disney Animation Studios was fumbling around for an idea for a project to tackle after "The Aristocats" (That was the last animated feature that Walt Disney personally put into production / greenlit) – someone asks that classic question "What would Walt do?"
And in this case, the thinking was … Walt really liked those live-action movies that Ken Annakin directed for the Studio. Maybe we should look at those. So they then screened the very first movie that Ken directed for Disney, which was "The Story of Robin Hood and his Merrie Men" from 1952. And since people in Feature Animation thought that that was a pretty solid story … Well, that's how we wound up with Disney's animated version of "Robin Hood" in November of 1973.
New Robin Hood on Disney+?
Back in April of 2020, Disney announced that it was working on a CG version of Disney's 1973 hand-drawn version of "Robin Hood." Which is eventually supposed to show up on Disney+. Carlos Lopez Estrada had been signed to helm this film. Kari Granlund was writing the screenplay for this "Robin Hood" reboot. An Justin Springer, who helped get "Tron: Legacy" off the ground back in 2010, would be producing.
So the Ken Annakin corona effect lives on at Disney.
So does Disneyland's Swiss Family Treehouse. Which – after being renamed / rethemed as the Tarzan Treehouse in June of 1999 – will revert to being the Adventureland Treehouse later this year. With a loose retheming that then allows this Disneyland attraction to become home to characters from Disney's "Swiss Family Robinson," "Tarzan," and "Encanto."
This article is based on research for The Disney Dish Podcast "Episode 412", published on January 30, 2023. The Disney Dish Podcast is part of the Jim Hill Media Podcast Network.
The Road to Cars Land – Part One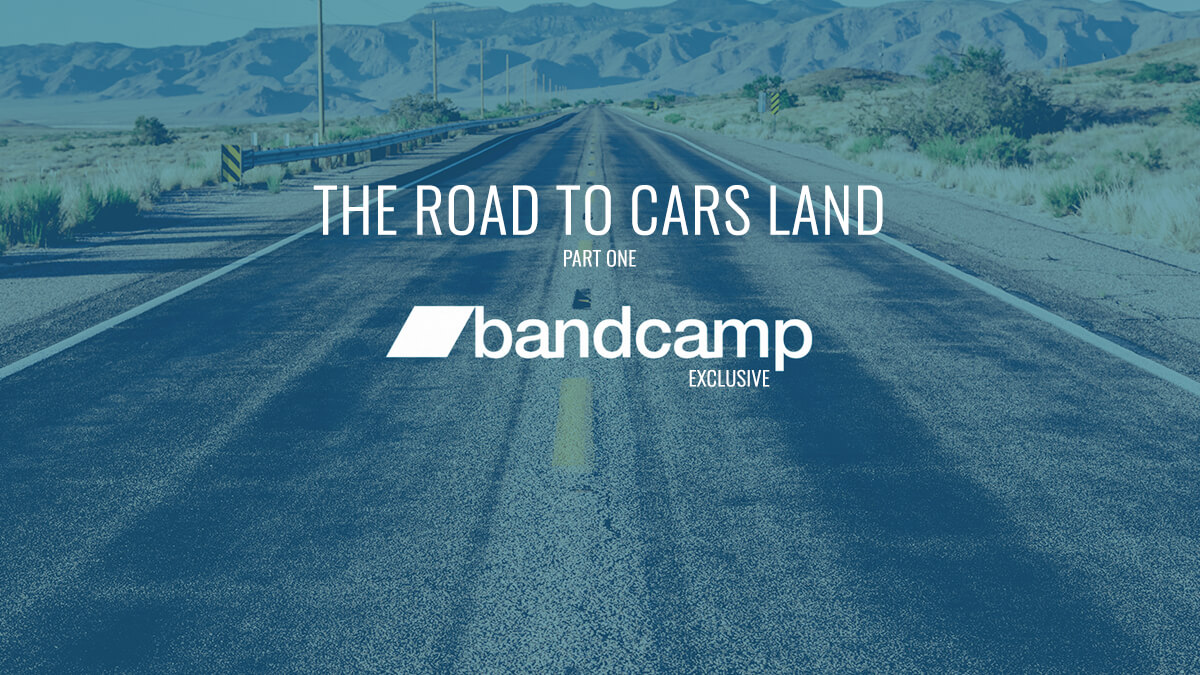 It's the early 2000s. Things are starting to get spikey between Michael Eisner and Steve Jobs in regards to Pixar Animation Studios.
These two titans of industry are trying to hammer out a third extension of that animation studio's production & distribution deal with the Mouse House. Their original three picture deal had been signed back in March of 1991, and then – following the enormous success of "Toy Story" in November of 1995 – was then been renegotiated & turned into a 5-picture co-production deal in February of 1997.
As far as Steve Jobs was concerned, Pixar was now within inches of meeting its contractual obligation to Disney. Which meant that was now time for these two studios to hammer out a new deal. One that would be far more lucrative for Pixar. After all, the folks up in Emeryville (They'd only just moved from Pixar's original studio set-up in Port Richmond over to Emeryville in 2000) had already delivered six films for Disney to distribute:
"Toy Story" (1995)
"A Bug's Life" (1998)
"Toy Story 2" (1999)
"Monsters, Inc. (2001)
"Finding Nemo" (2003)
"The Incredibles" (2004)
"Toy Story" & "Toy Story 2" Don't Count – Pixar's Original Film Obligation to Disney
Not so fast, says Disney's lawyers. "Toy Story" was produced outside of that 5 picture co-production deal that was signed back in February in 1997. So it then couldn't be counted as one of the five films that Pixar was contractually obligated to deliver to Disney.
More to the point, because "Toy Story 2" was a sequel to the original "Toy Story" movie from 1995 (and was originally supposed to be a Disney Home Premiere, rather than a theatrical release. Disney only decided that "Toy Story 2" would be released to theaters a year or so out from completion of that production. Which caused an awful lot of angst up in Emeryville) … Well, that film also couldn't be counted towards those 5 co-productions that Pixar was now contractually obligated to deliver to Disney.
Which made Steve Jobs furious.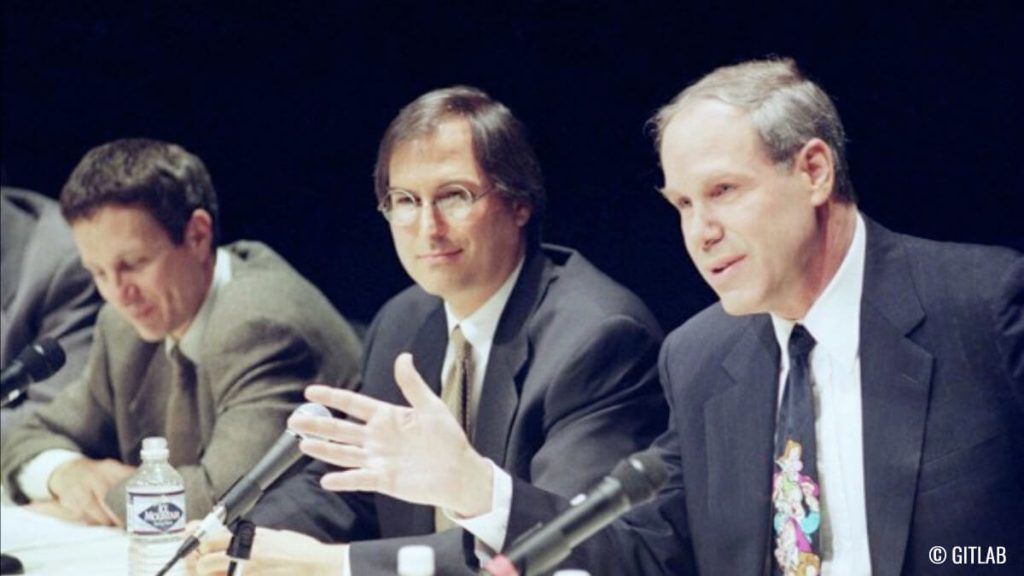 Steve Jobs had every right to be angry – given how many movie tickets had been sold to "Toy Story" & "Toy Story 2" (the first film in this series earned $244 million at the worldwide box office. While the second film in this series effectively doubled the first "Toy Story" 's box office take, pulling in $487 million at the worldwide box office), it just made Jobs crazy that a film franchise which had already pull in three quarters of a billion dollars at the worldwide box office didn't count towards Pixar's 5 picture co-production deal. Never mind the hundreds of millions of merchandising-related dollars that Disney had also pulled in from the sales of "Toy Story" -related toys.
Anyway … As far as Disney was concerned, factoring in the whole the-first-"Toy-Story"-doesn't-count-towards-that-five-picture-deal-because-it-was-produced-before-this-co-production-deal-was-signed and "Toy-Story-2"-doesn't-count-towards-that-five-picture-co-production-deal-either-because-it's-a-sequel-to-the-original-"Toy-Story" thing … Well, Disney's lawyers insisted that – to date – Pixar had only delivered four of the five movies it was under contract to deliver to the Mouse House.
"A Bug's Life" (1998)
"Monsters, Inc. (2001)
"Finding Nemo" (2003)
"The Incredibles" (2004)
Early Talks of "Toy Story 3" – Will It Count ?!
Now where this gets interesting is that – in the middle of this negotiation in the early 2000s – Pixar actually approached Disney with an idea for "Toy Story 3." Which they then wanted to produce as the fifth and final film Pixar was contractually obligated to deliver to Disney as part of that co-production deal they'd signed with the Mouse House back in February of 1997.
Now remember that the first two "Toy Story" movies had already earned three quarters of a billion at the worldwide box office. So it was a gimme that a third "Toy Story" film would sell lots & lots of movie tickets as well. Not to mention all of the fees that Disney would collect from toy manufacturers for those officially licensed "Toy Story" toys.
And – just in case you're wondering – Disney wasn't wrong. When "Toy Story 3" was finally released to theaters in June of 2010, it would go on to earn over a billion dollars at the worldwide box office all by itself. Never mind about all of the officially licensed toy money.
But here's the thing: Pixar will only make "Toy Story 3" IF Disney agrees that this sequel then counts as the fifth and final film that this Emeryville-based operation is still under contract to deliver to the Mouse House. And Michael Eisner – when he hears about this – digs in his heels and says "You know that's not the deal. Sequels don't count towards your 5-picture contractual obligation to us. If you opt to produce 'Toy Story 3,' you're still going to need to deliver another movie to Disney after that in order to honor the terms of that contract."
Which makes Jobs furious. Here he was offering Disney yet another sequel to "Toy Story" that – as I mentioned earlier – would eventually go on to earn over a billion dollars at the worldwide box office … And here was Michael Eisner saying "Nope. That doesn't count towards completion of our 5-picture co-production deal. You're still going to owe us another movie after you deliver 'Toy Story 3.' "
Which is when Jobs decides to play hardball. He says "Okay then. No 'Toy Story 3.' "
To which Eisner responds "Okay then. No 'Toy Story 3.' Let's make that cars movie instead."
"The Yellow Car" – Origin Story to "Cars"
Which now brings us to "Cars." Or – as this proposed animated feature was known back then (when work first began on the development of this Pixar project back in 1998) – "The Yellow Car." Now – given what's going on in California right now (You did see where that State is looking to ban the sales of new gasoline-powered cars and light trucks by 2035?) – the original storyline that Pixar had put together for "The Yellow Car" was kind of interesting. It dealt with a tiny little electric car – which had just arrived from overseas – trying to make a new life for itself in the American southwest. Where it was then surrounded by all of these gas-guzzling 4-wheelers and long-haul trucks.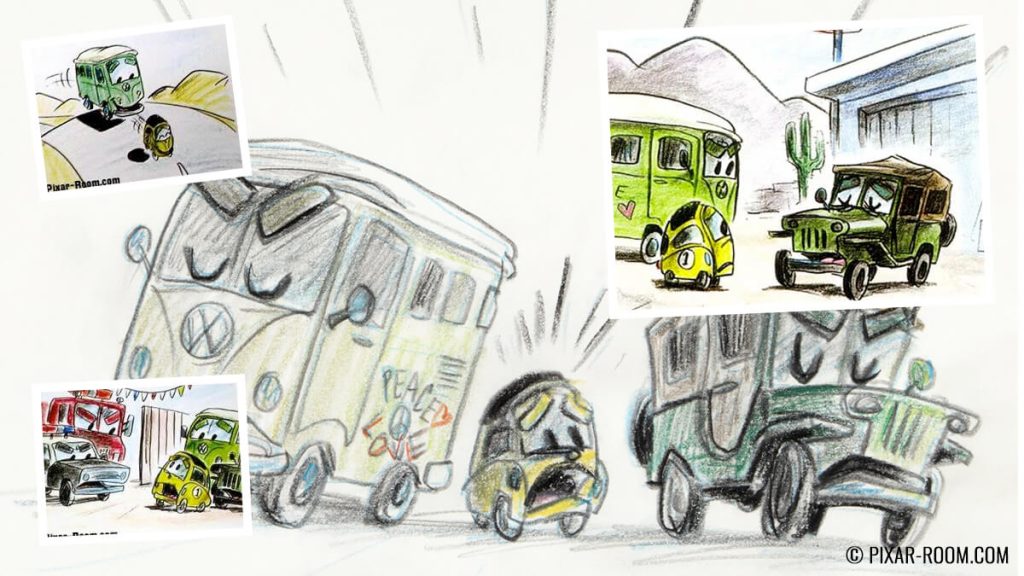 That storyline might have had a chance today. But back in the late 1990s / early 2000s, the story notes that Disney kept sending Pixar were more along the lines of "Is there any way we can change that scrappy immigrant into … Say, a young race car who's on the cusp of his first big professional win?"
And that note reportedly came from Michael Eisner himself. Who – even though he had said "No" to Pixar making "Toy Story 3" because of that whole contractual-obligation thing – still thought that he had a huge winner for Disney in "Cars." And that was because – back in the late 1960s – Michael had had a front row seat when Mattel's Hot Wheels first arrived on the scene.
Michael Eisner & Hot Wheels
You gotta remember that Michael Eisner started out in television. To be specific, he had two brief stints at NBC & CBS in the mid-1960s before he then got hired ABC. Where – in 1968 — Eisner was named that network's director of program development for the East Coast. Which meant that Michael was then largely responsible for what aired on ABC on Saturday morning.
And around this very same time (May of 1968), Mattel introduced Hot Wheels. Which was this new toy line of scale model cars. The first 16 Hot Wheels hit the market that year and were supported by this massive television advertising campaign (with the bulk of that commercial time which was supposed to support the launch of this new toy line — of course — being purchased on shows that would air on Saturday mornings. Which is when kids would be guaranteed to be watching TV).
So taking into account where Michael Eisner was working at that time, he was obviously keenly aware of what an enormous success the "Hot Wheels" toy line had been for Mattel. So – some 35 years later – when Pixar effectively told Eisner "You can't have 'Toy Story 3.' You'll now have to settle for 'The Yellow Car' instead," Michael's response was "Okay. Disney will temporarily shut down its 'Toy Story' gold mine and now go and open a 'Cars' -themed platinum mine instead."
Now please note that I used the word "temporarily" there. That was because Disney's lawyers believed that they owned the Pixar-produced characters from the original agreement.
Pixar Breaks Away from Disney – Disney Creates Circle 7 Studios
In January of 2004 – Steve Jobs announced that he was breaking off negotiations with The Walt Disney Company and upon delivery of "Cars" – which would be released to theaters in June of 2006 – Pixar was finally free & clear of its obligations to the Mouse House. Which is why they now open negotiations with other studios in Hollywood seeking a new production / distribution partner.
Once Pixar formally broke off negotiations with Disney, The Walt Disney Company announced that it would be starting Circle 7 Studios (named for the street that this brand-new animation studio was located on. Which is Circle 7 Drive in Glendale, CA. Which is where KABC, the Los Angeles-based ABC affiliate is located. "And what is the KABC logo?," you ask. A 7 – for Channel 7 – with a circle around it)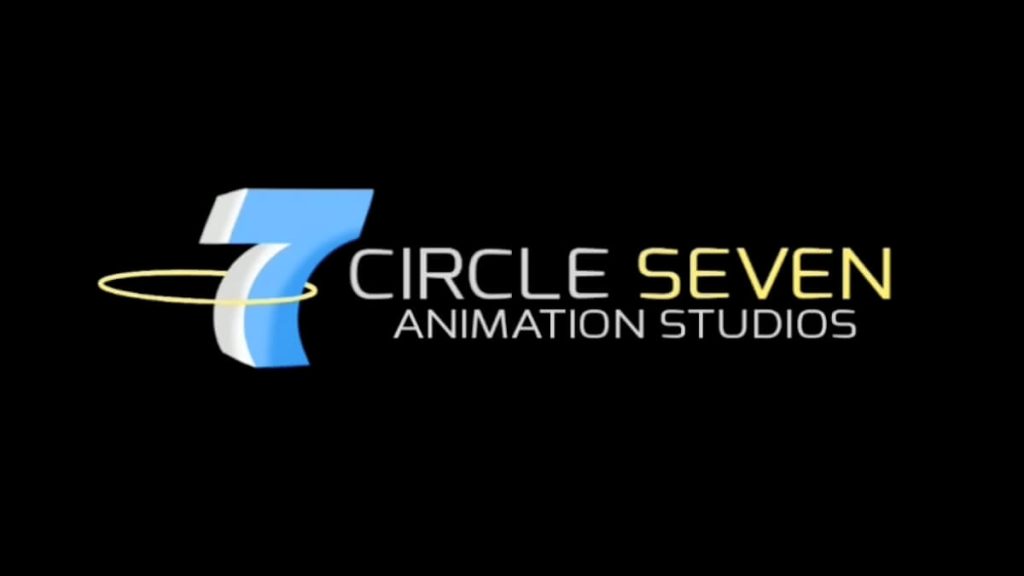 … And at Circle 7 Studios, Disney intended to produce its own sequels to "Toy Story," "Monsters, Inc." and "Finding Nemo." Because – under the terms of those production & distribution deals, later co-production deals that Pixar had signed with Disney back in 1991 and then 1997 respectively – the Mouse felt that they owned this Pixar-produced characters & storylines outright and could then do whatever they wanted with them.
That whole Circle 7 Studios was a nightmare for the folks at Pixar. Though – it's worth noting here – the people at Disney who did work on those "Toy Story," "Monsters, Inc." and "Finding Nemo" sequels did do some decent work.
Original "Toy Story 3" Plot
The storyline for Disney's version of "Toy Story 3" (which had Buzz Lightyear getting recalled to the factory that originally made him in Japan, and then the Andy's Room gang shipping themselves via FedEx to that very same factory in an effort to save Buzz from being dismantled) had its charms.
"Monsters, Inc." Sequel – "Lost in Scaradice"
I'd argue that the storyline for Disney's version of "Monsters, Inc." (which was to have been entitled "Lost in Scaradice") would have made for a far better film than the one that Pixar themselves produced in June of 2013. Which was "Monsters University."
But we're not here to talk about "Lost in Scaradice." We're here to talk about "Cars."
"Cars" – Michael Eisner's Decision Creates Billions with New Franchise
"Cars" finally got released to theaters in June of 2006 and then went on earn $461 million at the worldwide box office.
Which – admittedly – wasn't the over-a-billion that "Toy Story 3" would earn at the worldwide box office just four years later in June of 2010. But then when you factor in the $11 BILLION in sales of officially licensed "Cars" toys (And that was just in the first two years after "Cars" was released to theaters) … Well, like I said earlier, Disney had just temporarily traded its "Toy Story" -themed gold mine for a "Cars" -themed platinum mine.
Important to stress here: Michael Eisner's "Hot Wheels" -related hunch proved to be correct. Him deciding to make Pixar produce "Cars" rather than opting to greenlight production of Toy Story 3" created a whole new, extremely lucrative franchise for The Walt Disney Company. Which is paying off even today.
For example, Over on Disney+ the very day that this Bandcamp Exclusive show went live (September 8, 2022), a brand new original animated series – "Cars on the Road" – starring Mater & Lightning McQueen debuts. Nine episode detailing what happens on a road trip when Lightning & Mater drive back East to attend Mater's sister's wedding. Can't wait to see what Mater's sister looks like.
Bob Iger Helps Disney Reclaim Pixar
Eisner doesn't often get credit for the success of cars. But that's largely because Michael Eisner is no longer the CEO of The Walt Disney Company. He stepped down in September of 2005. Now Bob Iger is called the shots at the Mouse House. And he's determined to do whatever he has to in order to repair the Company's working relationship with Pixar. Up to & including buying that animation studio in January of 2006 for $7.4 billion and then making Steve Jobs the Company's largest individual shareholder. For a time, Steve owned 7% of that Company.
And when you lay out that kind of cash … Well, of course, you're looking for a quick return on your investment. Which is Iger then turned to the Imagineers and said "I want a lot of Pixar-related stuff in the Disney Parks as quickly as possible."
"Cars" Attractions in Disney Parks
And the Imagineers took the orders they were getting from Disney's new CEO very seriously. Which is why – a year to the day after "Cars" first opened in theaters (June 9, 2006) – Cars Race Rally opened at Walt Disney Studios Park at Disneyland Paris (on June 9, 2007).
Cars Race Rally at Walt Disney Studios Park in Disneyland Paris
Mind you, Cars Race Rally wasn't the most elaborate or ambitious attraction to ever be installed at a Disney theme park. Located in the Toon Studios section of Walt Disney Studios Park, this flat ride was a reimagining of Zamperla's Demolition Derby. Only in this case, this ride's vehicles that have been rethemed to look as though they were part of the "Cars" universe.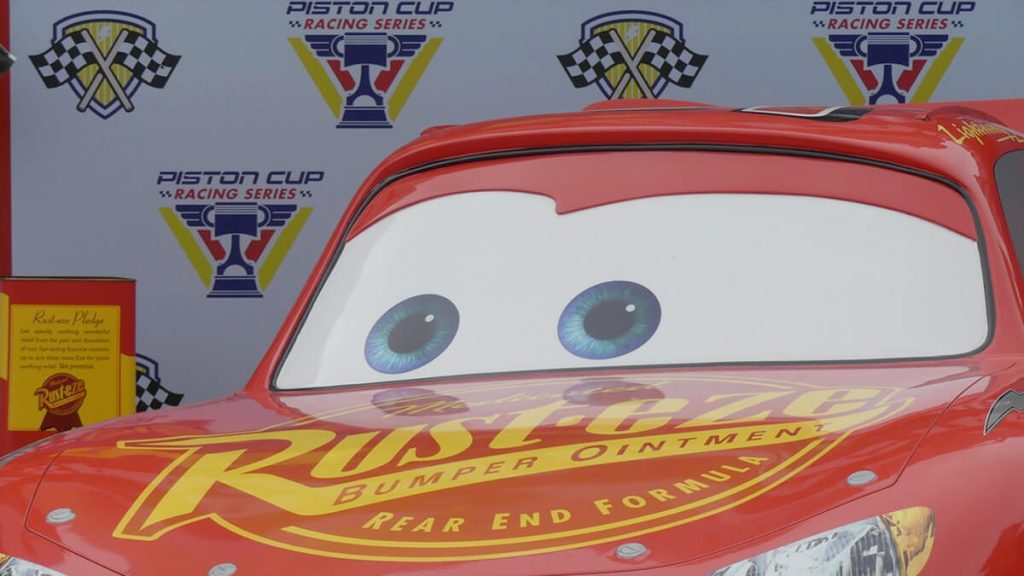 Radiator Springs Announcement for Disney California Adventure
But just four months after Cars Race Rally would open at Walt Disney Studios Park in Disneyland Paris (on October 17, 2007, to be exact), The Walt Disney Company announced its $1.1 billion redo of Disney California Adventure. This 5-year-long project be capped off by the creation of a 12-acre area that would basically recreate Radiator Springs in all its glory at the very center of this theme park. Which – it was hoped – would then give Southern Californians a compelling new reason to go visit the Disneyland Resort's second gate.
Mind you, the irony here is – if you look back at the original plans for Disney's California Adventure (back when this theme park was first announced back in July of 1996), Disneyland's second gate was supposed to have had an area that celebrated California Car Culture. A place that would have allowed DCA visitors to experience firsthand street racing or the joy of cruising along Route 66 or just the fun of sitting in a classic car from the 1950s outside of a neon-laden drive-in restaurant. Where you could then have had your fast food order brought right to your vehicle by a car hop who was wearing roller skates.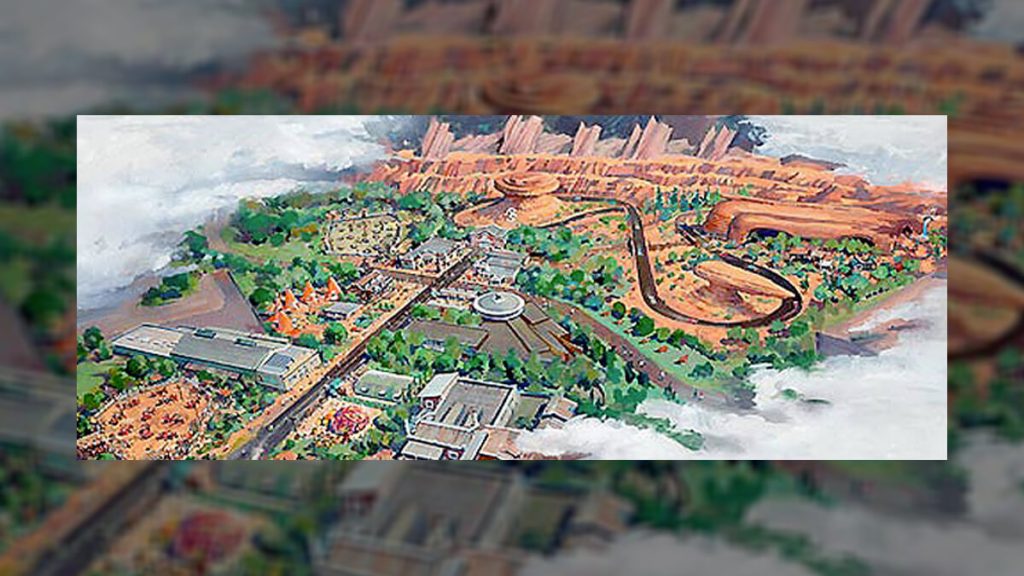 Sounds like fun, doesn't it? So how did we go from an area at DCA that was supposed to have celebrated California's car culture to a land that then recreated Radiator Springs from Pixar's original "Cars" movie? We'll get to that on the second installment of this new Bandcamp Exclusive series, "The Road to Cars Land."