Ruminations
Roger Colton shares personal experiences from the Annual Private Car Excursion from Emeryville, CA to Reno, NV and back.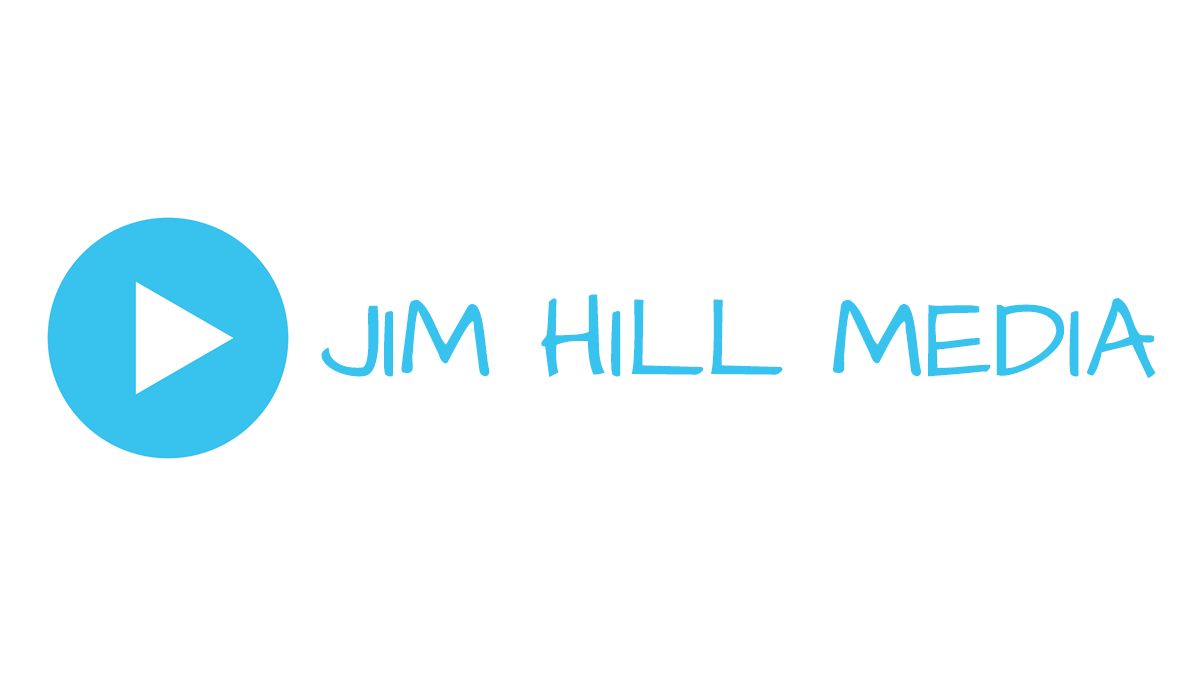 Okay, so it's a trip report. But, it's not just any trip. Sit back and read about what has become something of a tradition with this bunch of misfits that I call friends…
About seven years ago, a friend working at Pixar Studios in Point Richmond was talking about getting a group of friends together to take a trip from Los Angeles to New Orleans for Mardi Gras. The thought came along that they could take Amtrak's "Sunset Limited", get a couple of bedrooms, drink and play cards there and back.
And then I opened my big mouth. I suggested they could do the same thing aboard a private railroad car locally. Naturally, I didn't expect them to take me up on the offer.
Silly me.
It has never been easy to fill one car, and two was really tough last year. A lot of folks have been in and out of work, being animators, artists, and etceteras. While I like this group, I was somewhat of a mind to make this the last such trip, and concentrate my efforts solely on groups (all paid in advance).
Taking a page from some friends in marketing excursions, I let these folks know that this would be my last public private car excursion.
From the start, some of them were going, and paid right away. Others? Well, there were teeth to be pulled.
The usual trip starts with a number of passengers we expect. The car I had planned to use, the "Tamalpias", seats 16 passengers comfortably for a day trip such as the ride from Emeryville to Reno. It has a dining room table that will seat eight. Two seatings for lunch plus the crew meal can make for a long afternoon for the chef and the dishwasher. (Don't worry, they are well paid for what they do.)
We usually have a chef, a bartender and a porter aboard. The car owners usually send a mechanical rider to attend to the car's needs. For once, I decided I would go along in the role of steward and schmooze with the passengers. Add in a crew spouse or two and we find our car now holding 24 people; a bit more comfy than intended. Not to worry, however…
Our trips run up to Reno on a Saturday and back again on a Sunday. Friday afternoon is shopping and setting up the car for the weekend. If all works out right, we strip and clean the car Sunday night.
This year, I got a leg up on things by getting the bar supplies all ready to go well in advance. There used to a grocery delivery service here in the San Francisco Bay area known as "Webvan". I miss these guys. It saved a half a day or more of shopping by being able to order online and have the stuff delivered right to the car. It came in these green plastic tubs.
When "Webvan" folded up shop, I managed to find these tubs on sale at a local grocery outlet for all of $3 each, and got ten of them. Not only do they offer clean and secure storage, they have great advantages above and beyond the usual cardboard boxes liquor is usually stored in.
So… I had shopped off and on in the weeks leading up to the trip, and had the bar supplies about 90 percent ready. I also use the tubs to store clean linens and the railroad silver I use for a trip. The trunk of my Buick can hold four of the tubs and the back seat, six more. Funny how that works just right.
At one on Friday afternoon, I'm in place for my chef and bartender to arrive and begin their own brands of magic. The pantry accepts the booze, sodas, beer, wine and etcetra; the kitchen all of the chef's supplies.
So I leave them to their labors, and head back out to the suburbs in search of another treasure. If you think the Los Angeles freeways can be fun, I heartily recommend the MacArthur or Interstate 580 freeway eastbound leaving Alameda County on a Friday afternoon and evening. I think someone at Cal Trans (our beloved highway department) stayed up nights dreaming up the horrors that await unwary travelers along this route. Merges, junctions and lane reductions can make a thirty-mile trip take the better part of two hours.
My quest is to make it back to Livermore before my dry cleaners closes it's doors for the night. In what had to be a karmic moment, I had the good fortune to locate some original Pullman porter uniform jackets on eBay on Tuesday afternoon. Making a generous offer, I had them overnighted to me so that I could get them cleaned and have the sleeves hemmed. (These jackets were worn by porters when greeting train passengers on the platforms before boarding.) Seems that these six had been in storage for some twenty-five plus years in what I can only call "mint" condition. My cleaners did not let me down, and I had two now in hand, ready to see service the next day.
Some last minute shopping and I'm back off to Oakland and the Amtrak coach yard. By midnight, I am snuggled safe and warm in a lower berth where I will sleep the next seven hours without the usual bumping by the third shift switching crew. Seems that someone got things right on the second shift before I got back, and most of the cars are all in place for the next day's train to Chicago.
The "Tamalpias" sits in the Oakland Coach Yard getting ready for another trip with Porter Jeff Ferris.
As the sun rises, so do I all set for a quick shower. Bad timing on the part of a coach yard laborer as he comes to fill the cars water tank for the trip. When he opens the tank vent, all of the air pressure escapes from the water system, and I am left standing in the shower with a head full of shampoo. The tank does not fill quickly and I don't have the time to wait. So I towel off as best I can, and get ready for our departure.
As the Steward, I'm kind of the quarterback getting the team all set for the game. A quick check of the pantry and the kitchen show me that the bartender and the chef have things well in hand. The porter has been setting out snacks for the passengers, and getting ready to stow luggage in the master bedroom of the car.
At about 8:45 a.m., we roll on our way out of the coach yard headed for the first stop of the day at the Emeryville Amtrak Station. Normally, we find our car on the rear of the train. It's a classic moment when the train comes to a stop with our private car right in front of all of the passengers waiting to board this train bound for Chicago. And we get to direct them for the long walk up to the Amtrak coaches and sleeping cars.
Not today. This time, we are the first of three private cars directly behind the Amtrak sleeping cars. Behind those other two cars are nine boxcars, probably full of US Mail headed for Denver and Chicago. So our eight passengers boarding here get to make the long trek down the platform along with everyone else.
But we certainly are ready. The bartender and the porter (Jeff and Jeff, or Ollie and Hello as they are most usually identified) are at the ready on the platform in their new blue Pullman Porter coats. I'm also suitably attired in my white dinner jacket as we greet our guests.
Jeff Ferris and Ollie Beaudry are neat and spiffy in their new jackets.
Chef Ben Heine takes a break between them.
This group includes six first time passengers aboard a private railroad car, and a few making their first train trip of any kind. Impressed they are by both the staff and the car.
At 9:35 a.m. we hear two blasts of the air horn on the front of the train and it begins to roll, seemingly without effort. It does not seem all that long before the train is up to speed at over sixty miles per hour along the shores of the San Pablo Bay. A quick first round of smart cocktails includes the usual Irish Coffees along with Bailey's Irish Crème and Coffee.
Features of note along the way include the first of 18 tunnels we pass through headed for Reno, one of California's most toxic EPA Superfund sites, the California Maritime Academy (part of the State College system) and it's training ship, the Golden Bear, the new Carquinez bridge under construction, and the town of Port Costa. If you ever were forced to read Frank Norris epic, "The Octopus", Port Costa should be familiar as it was the major port for sailing ships carrying California grain to ports around the world. Today, rotting pilings show were docks once stood and the town is more of a curiosity than a business district. Some fine restaurants and antique stores attract visitors, as does the bar in the Warehouse. It's a hangout favored by local bikers, and I don't mean anyone wearing spandex bicycle pants.
Martinez was once home to baseball god, Joe Dimaggio, and if you believe the bar room tales, also the place where the Martinez Cocktail (a.k.a. the Martini) was first poured. It's the county seat for Contra Costa, and has a somewhat new Amtrak depot with a platform just long enough for us to fit without blocking a street crossing in downtown.
Here we do the show all over again and greet the remainder of our passengers. The crowd here is a veteran one with only one new passenger getting the show treatment. She is well up to the task, dressed for the role, and right at home being treated royally.
Miss Maureen Halderson with her escort Mister Steven Boyett await the
arrival of Train #6, the "California Zephyr", on the platform at Martinez.
Leaving Martinez, we cross the longest railroad bridge west of the Mississippi over the Suisun Bay. Off on the right is the Ready Reserve or Mothball fleet. This used to be the home of Howard Hughes "Glomar Explorer" (a ship used by the CIA to retrieve a Soviet submarine from the ocean floor at the height of the Cold War), but now has the battleship USS Iowa as it's most noted guest. Also docked here are various World War II, Korean Conflict and Vietnam era ships of all kinds including a helicopter carrier and a former Hawaiian inter-island cruise ship (seized by the IRS for back taxes).
The train reaches the highest speed of the trip (79 miles per hour) as it crosses the Suisun marshes. One spot of note at a spot known as Cygnus is a small fenced in area. It's not all that unusual, except for the chain link fence topped with razor wire. That and it is about the size of a railroad freight car.
Which is just what it is. Think of one of the most toxic substances you can. Imagine if it caught fire just by being exposed to oxygen, and you have the chemical here — liquid phosphorous. In the mid-sixties, this car was one of several that derailed here one day. The only way to safely handle it was to dig a deep hole in what passes for ground here (mostly peat — yes, just like the peat moss you use in your garden), and put the car into it. Then they covered it with a whole lot of cement and fenced off the area. Possibly, the car is still burning, slowly, after all these years. So, the fence keeps the curious, man and beast safely away.
Ken and Beth Mitchroney enjoy an Irish Coffee on the open platform
of "Tamalpias" as the train speeds along west of Davis.
Our next stop is in the small town of Davis. Home of another of the state's universities, this one specializing in agriculture, and veterinary medicine. It's also a city, fiercely into alternate transportation with bicycles taking the lead. (It's also home to Murder Burgers — to die for — or so the signs say.)
A short time later, the CZ arrives in the state capitol, Sacramento. The classic station is one of the few remaining Southern Pacific structures of its kind still used as intended when built. The area is slated to under go redevelopment before the end of the decade. To the west of the station is a redevelopment victory with the Old Sacramento complex now drawing tourists instead of bums. The California State Railroad Museum is set to expand here with the creation of the Museum of Railway Technology set to occupy historic structures that once were the Sacramento locomotive shop facilities of the Southern Pacific. From the 1870's up to the 1940's, steam locomotives large and small were constructed for service across the Espee system as well as for other railroads. In to the 1960's, passenger and freight cars were also built here, and until the late 1990's, diesel locomotives were overhauled here. The MORT will allow the Museum and volunteers a place to restore and maintain railroad equipment under cover and offer visitors the opportunity to view the processes.
Leaving Sacramento, the train follows the historic Overland route as it heads east along the 1860's transcontinental railroad line. Our next station stop is at Roseville, adjacent to the Union Pacific's J.R. Davis Facility. This freight yard was rebuilt from the ground up in the late 1990's and is actually several freight yards that work together to expedite than handling of cargo throughout the UP's I-5 Corridor in all directions — North to Portland and Seattle; East to Chicago and then on via Conrail and Norfolk Southern to the eastern seaboard; West to Oakland and the Pacific Rim ports; and South to Southern California, Mexico and other southern destinations over the Sunset Route. It's one busy place.
The small depot here recreates the look and feel of typical Espee stations from all over the west. Yellow or ochre is trimmed with brown and a green asphalt shingle roof for a classic look. Across the track is stored some of the snow-fighting equipment that is put into service during a typical Sierra winter. From flangers used to keep ice away from the rails, to the Jordan spreaders used to push accumulated snow back away from the tracks, to the big blowers, the Rotary Snow Plows. These machines can throw snow over 100 feet from the rails and see service only when the other equipment can not keep up with an unusually heavy snowfall. When they go into service, it is truly a site to see, and they draw railroad enthusiasts out into some of the worst weather, in hopes of getting that one good photo of them at work.
Meanwhile, back on board the "Tamalpias"…
We're about to serve our first seating for lunch on this 1923 Pullman business car. Built for the Atchison, Topeka and Santa Fe, Car #33 served as the rolling office of a division superintendent. Aboard the car, there was a master bedroom with a full-sized bed for his use. His secretary, male, also had a room where he could attend to the necessary business at hand (with an upper and lower berth for sleeping). Another bedroom served as a guest bedroom (also with an upper and lower berth). The car also has a full shower for the use of the passengers. A formal dining room served eight people meals prepared by a chef in the kitchen aboard. A room for the crew has a smaller upper and lower berth than the other bedrooms as well as a shower. On occasions, a porter would join the chef aboard to serve as needed.
The first seating for lunch enjoys their Waldorf Salads in the dining room of the "Tamalpias".
The rear of the car has an observation lounge and an open platform for viewing the railroad as a train traveled over the division. From here, the superintendent could see the railroad firsthand. In the day the car was in service, it was one of the last places a railroad employee wanted to be. If you were summoned, odds were high that is was to explain your actions or the inaction's of your subordinates. A section of track may have drawn the complaints of passengers, or a customer may have had issues with the way his shipment was handled.
The "Tam" (short for Tamalpias, a mountain in Marin County, north of San Francisco) was retired from service by the Santa Fe in the 1960's and sold to a private individual. From there it ended up a corporate possession, finally in the hands of a bank. A consortium purchased the car, and it has been in charter service for the last fifteen years. It's wood interior is a moderate color, harking back to a day of civility. All of it's systems have been upgraded to meet Amtrak's modern mechanical standards, and it has traveled across the US and Canada. It can sleep eight passengers on longer trips requiring overnight travel.
Leaving Roseville, we have climbed into the Sierra foothills, passing through some of the historic Gold Country. At our next stop in Colfax, trains of the Nevada County Narrow Gauge Railroad once traveled to Grass Valley and Nevada City. Our route is somewhat paralleled by Interstate 80 as we head for the Donner Summit. The original single-track railroad was modernized in the 1920's with the addition of a second track on a lesser grade for the eastbound or up-hill trains.
Lunch today was a fine meal, prepare by our chef, Ben Heine. Starting with a Waldorf Salad, and homemade soup with tortellini, the entrée was a Tuscan style Steak with mushrooms, accompanied by snow peas and water chestnuts with garlic mashed potatoes. Dessert was tiramisu, prepared by Ben aboard the car. Selected beverages also complemented this fine meal. Our second seating was completed before we reached the Donner Summit and the three-mile long tunnel under the crest of the Sierra.
The CZ climbs east through the snow on the Donner Summit.
The crew enjoyed its meal as the train left our next stop at Truckee. Once a railroad and lumber town, today it is the gateway to the Lake Tahoe basin and some of the fine area ski resorts. Squaw Valley was the site of the 1960 Winter Olympic Games (complete with Walt Disney supervising the opening ceremonies). The Espee ran many special trains here from both east and west.
The Truckee River flows from it's exit of Lake Tahoe at Tahoe City through the town of the same name and then east past the sites of long gone paper mills through Reno and eventually empties into Pyramid Lake. Some of the best trout fishing in the state is found along the scenic stretch we travel along. During the early summer months, the occasional river rafters take advantage of white water, and occasionally moon the passing trains. Not today… It's in the mid forties and snow on the ground in places.
All too soon, we are arriving in Reno. Time to finish up lunch and get bags ready to go for the shuttle bus to the hotel. While the CZ drops it's passengers in downtown Reno, we're headed one more stop to the east. Where once was naught but marsh and open fields, now is a thriving community almost 100 years old. In 1904, the Espee (as part of a change in its route and easing of grades) moved the division point on the railroad from Wadsworth to Sparks. Some buildings were taken apart and shipped on flatcars west to the new town site. The most notable was the station and division headquarters building that dated back to the 1870's, and it still sits today right where it was moved to in 1904. Passengers waiting for the CZ here usually don't realize the history they are exposed to.
The Espee was once the major employer in the area as the railroad based a major complex here. From east and west, trains would arrive and depart after being serviced, and crews changed. Large brick buildings housed the repair and service shops where skilled machinists, boilermakers, carpenters and other assorted craftsmen worked around the clock to keep the railroad running.
Today, the yard is different, but still busy. Trains still come and go, but the repair and servicing shops are silent. The roundhouse gave way to a freeway interchange in the mid 1960's, and the shop buildings hold RV storage and other businesses. Crews still change here, with their trains still coming from the east and west as they have for almost 135 years.
As we come to a stop, the shuttle busses for the hotel are waiting just behind the station. In short order the passenger step off the "Tam" and then claim their luggage. We're headed for John Ascuaga's "Nugget" hotel and casino. While many folks prefer to stay downtown in Reno, this group has come to enjoy the "Nugget" and its own brand of hospitality. And as usual, I have family connections to the place. Various cousins worked for John way back when all there was here was a coffee shop out on "B" Street (now a trendy "Victorian Avenue"), and no casino.
No time to waste here. Everyone gets checked into their hotel rooms without incident. So… Ken Mitchroney, a veteran of almost all of the animation studios, has donated a unique vehicle to the National (a.k.a. Harrah's) Automobile Museum. So… the bulk of the group is headed off to Reno to view it during a special after-hours tour. While the crew is hard at work finishing clean-up on the "Tam", an exploration of the Citifare bus system takes us on the Route 11 (such a lucky number) along what used to be Highway 40. In the days before the Interstate, US 40 was a tough act taking travelers from Oakland over the Sierra on some interesting roads. A fair amount of it still exists today and lucky are those who attempt to cross the summit when weather permits and some great scenery awaits as well as some fun roads.
Next week: The trip continues along with more bemusing side bar information.
Michele survived her one-night trip to Honolulu, and was seduced in to returning later in the year by the gift of four room nights from the hotels she visited. So… I guess I'll be off to Hawaii sometime in October or November. Not to worry as I'm already planning to visit a railway museum at Ewa. Oh, the pain… Oh, the fruity rum drinks…
"Build It" – How the Swiss Family Treehouse Ended up in Disneyland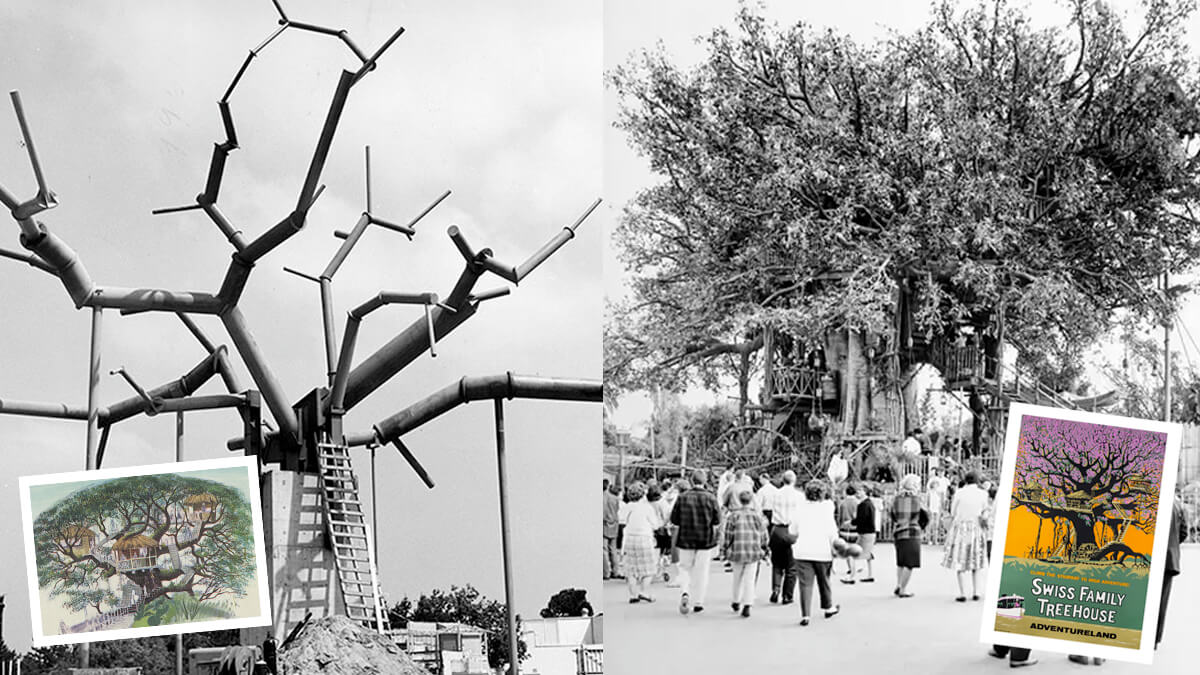 Things get built at the Disney Theme Parks – but not always for the reasons that you might think.
Case in point: The Swiss Family Treehouse, which first opened at Disneyland Park back in November of 1962.
Swiss Family Robinson – 1960 Disney Film
Back then, Walt Disney Studios just had a hit film that was based on Johann David Wyss' famous adventure novel of 1812. And at that time, Walt was justly proud of this project.
Out ahead of the release of this Ken Annakin film (Walt's go-to director in the 1950s), Walt talked up this project in the Company's annual report for 1959, saying that Swiss Family Robinson is …
Okay. Walt may have been overselling things a little here.
But when Disney's version of Swiss Family Robinson finally arrived in theaters in December of 1960, it did quite well at the box office. It was No. 4 at the box office that year, behind "Spartacus," "Psycho," and "Exodus."
And one of the main reasons that this Walt Disney Productions release did so well at the box office that year was … Well, Swiss Family Robinson looked great.
It had all of this lush shot-on-location footage (Though – to be fair here – I guess we should mention that this movie's interiors were shot over in London at Pinewood Studios). One of the sequences from this Disney film that people most fondly remember is that montage where the Robinsons salvage what they can of their wrecked ship, the Swallow, and then use that same material to construct this amazing treehouse on an uninhabited island off the shore of New Guinea.
The Swiss Family. Robinson Tree was Real
By the way, the tree that appears in this Disney film is real. John Howell – who was the art director on "Swiss Family Robinson" – was out scouting locations for this movie in 1958. He had stopped work for the day and drinking with friends at a cricket match. When – out of the corner of his eye (through a gap in the fence that surrounded this cricket pitch) – John spied this beautiful Samaan tree with a huge 200 foot-wide canopy of leaves.
It's still there, by the way. If you ever want to journey to the town of Goldsborough on the Caribbean island of Tobago.
Success at the Movies – Helping Disneyland Attendance
Anyway … Like I said, Disney's movie version of Swiss Family Robinson comes out in December of 1960 and does quite well at the box office (Fourth highest grossing film of the year domestically). Walt keenly remembers what happened when he last built an attraction at Disneyland that was based on a Ken Annakin film (Matterhorn Bobsleds inspired by Third Man on the Mountain). 1959 was Disneyland's greatest year attendance-wise. Largely because so many people came out to the Park that Summer to experience Disneyland's heavily hyped brand-new attractions – which included the Matterhorn Bobsleds.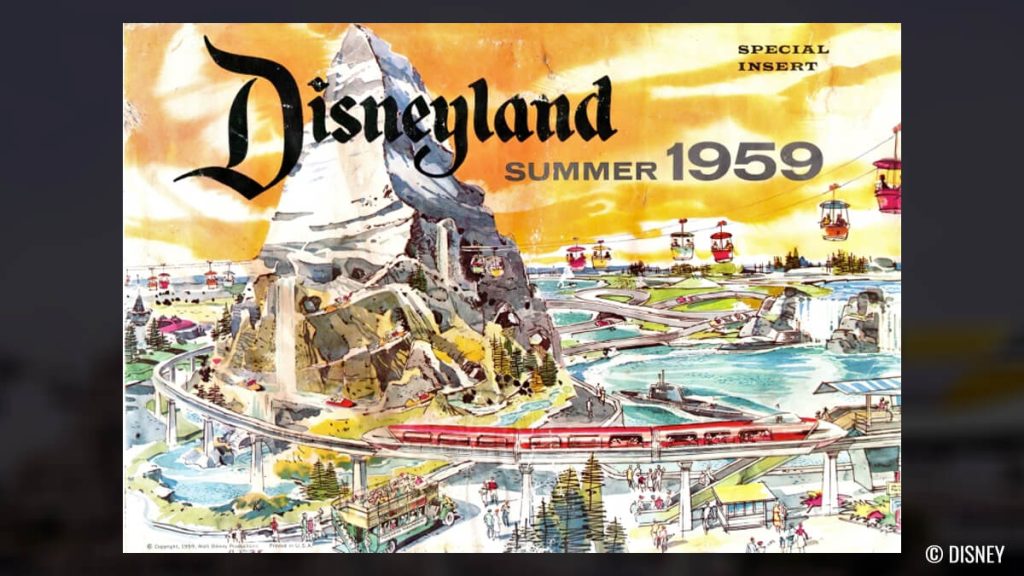 The Matterhorn Bobsleds at Disneyland
The Matterhorn at Disneyland was largely inspired by research that the Studio did in Zermatt, Switzerland in late 1957 / early 1958 out ahead of the location shooting that was done for Third Man on the Mountain – which officially got underway in June of 1958).
There's a famous story about the origin of the Matterhorn-at-Disneyland project. Walt was over in Switzerland for the start of shooting on Third Man on the Mountain in 1958 and evidently really liked what he saw. So be bought a postcard of the actual Matterhorn and then mailed it to Dick Irvine (who – at that time – was the Company's lead Imagineer). Beyond Dick's address at WDI, Walt reportedly only wrote two words on this postcard.
And those words supposedly were "Build this."
It's now the Spring of 1961 and attendance at Disneyland Park has actually fallen off from the previous year by 200,000 people. (You can read all about this in Walt Disney Productions' annual report for 1961. Which was published on December 14th of that year. There's a full scan of that annual report over on DisneyDocs.net). And Walt now wants to turn that attendance deficit around.
So what spurred Disneyland's attendance surge in the Summer of 1959 was Walt pumping $6 million into the place for the construction of new attractions (Matterhorn Bobsleds, Submarine Voyage, & Monorail). So that's now the plan for 1962 & 1963. Only this time around, it'll be $7 million worth of new attractions. More to the point, since Disneyland's 1959 expansion project was largely focused on Tomorrowland … This time around, the work will largely be focused on the other side of the Park. To be specific, Frontierland & Adventureland.
Adventureland Upgrades
Attendance had been dropping on the Jungle River Cruise attraction because it was largely unchanged from when Disneyland Park first opened back in July of 1955.
There's a famous story of Walt observing a Mom pulling her kid away from the entrance of the "Jungle Cruise." Saying words to the effect "We've already seen that ride. We went on it the last time we went to Disneyland." This is what then inspired Disney to develop the practice of plussing the attractions at his theme parks.
This was what led Walt to bring Marc Davis over to WED from Feature Animation in October of 1960 and effectively say "Help me make Disneyland better. Let's look for ways to make the rides there funnier. Better staged." This is when Marc came up with the idea for the Sacred Elephant Bathing Pool and the Africa Veldt sequences for "The Jungle Cruise." Not to mention the Trapped Safari.
How the Trapped Safari Vignette Ended Up in "The Jungle Cruise"
Interesting story about that vignette that Marc created for "The Jungle Cruise." It originally wasn't supposed to be part of that ride. Guests were supposed to see it alongside the side of the tracks as they rode the Santa Fe & Disneyland Railroad from Main Street Station over to Frontierland. The Trapped Safari was basically supposed to be something that made Guests think "Ooh, I need to get over to Adventureland while I'm here at the Park and go check out that new, improved version of the Jungle River Cruise that everyone's talking about."
That was the original plan, anyway. But as soon as Walt saw Marc's art for the Trapped Safari, he basically said "That's too good a gag to waste on the people who are riding Disneyland's train. That's gotta go inside of the actual Jungle Cruise." So – at Walt's insistence – the Trapped Safari then became the tag gag for the African Veldt section of that Adventureland attraction.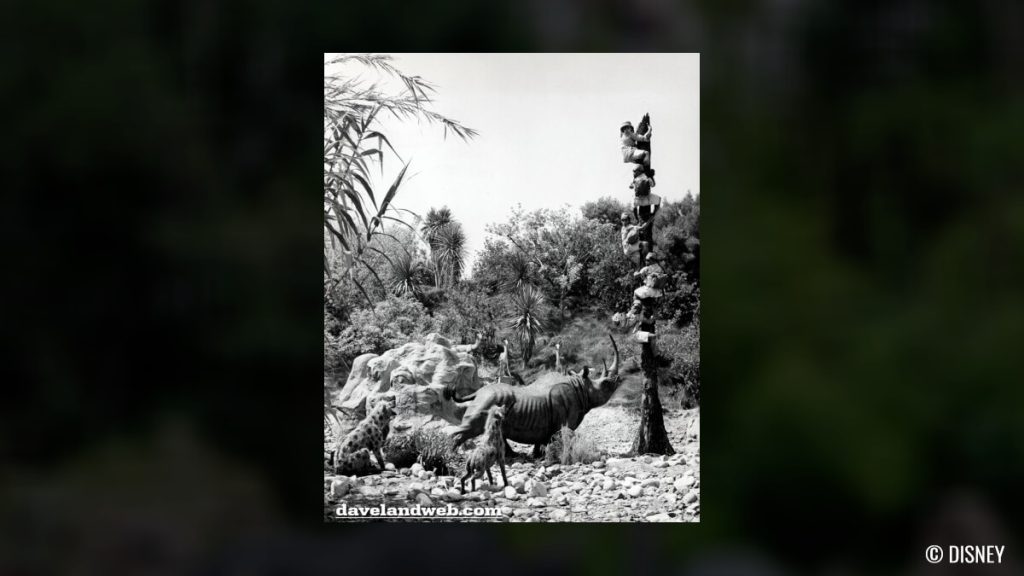 In fact, Walt so loved this gag that – after the Africa Veldt section first opened at Disneyland Park in June of 1964 – he actually made the Imagineers go back in this portion of that Adventureland attraction and restage it. Build up the cave that was behind that pride of lions which was watching over that sleeping zebra so that the Trapped Safari would then have a stronger reveal. Would get a bigger reaction / stronger laugh largely because Guests now wouldn't see the Trapped Safari until they then floated by the lion's cave.
Draining Jungle River Cruise and Rivers of America
Anyway … Now what made this redo / expansion of the Jungle River Cruise complicated is that this Adventureland attraction shared a water system with the Rivers of America (Guests who were headed to Disneyland's old Chicken Plantation Restaurant for lunch or dinner used to have to walk over a bridge in Frontierland. Under which flowed the water that traveled from the Jungle River Cruise into the Rivers of America).
If the Jungle Cruise was being drained for months so that the Imagineers could then install the Sacred Elephant Bathing Pool sequence in that Adventureland attraction, that meant the Rivers of America had to be drained as well.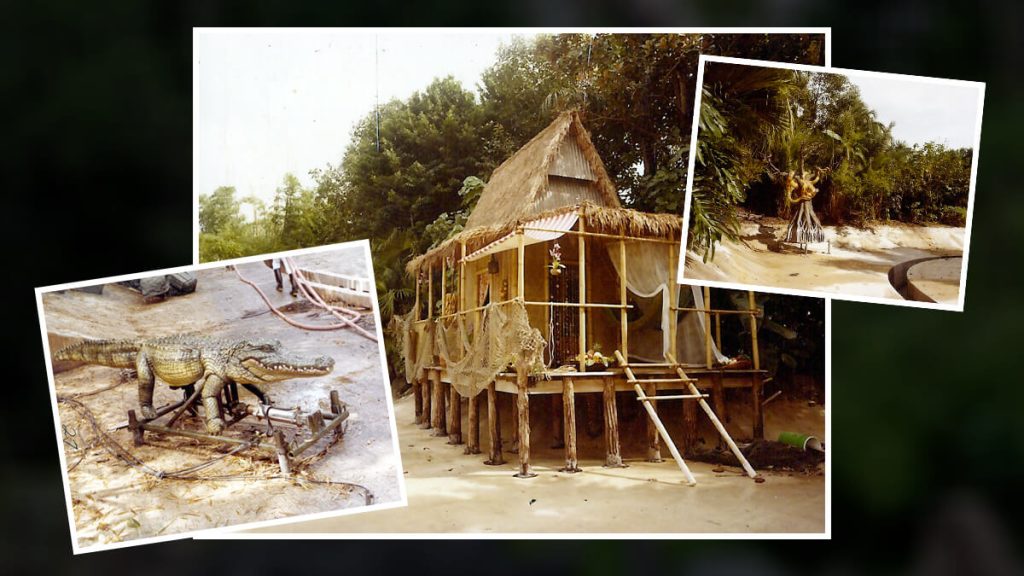 The Rivers of America were now going to be dry for months at a time from January of 1962 through June of that same year, this is when the Imagineers decided to tackle two projects that were well below Disneyland's waterline – which was digging out the basement space in New Orleans Square (which was originally supposed to house the walk-thru tour version of "Pirates of the Caribbean") as well as carving out that below-grade space over at the Haunted Mansion. Which was going to be necessary for the two elevators that would then make that attraction's "stretching room" scenes possible.
While this work was being done along the shore of the Rivers of America, over towards the entrance of Adventureland, the Imagineers were reconfiguring that restaurant that faced out towards Disneyland's Hub. They were using the temporary closure of the Jungle Cruise to revamp that operation. Carving out the space for the Tahitian Terrace as well as the Enchanted Tiki Room.
As you can see by all of the projects that I've just described – this was a hugely complex addition to the Parks with lots of moving parts.
This redo of Adventureland & Frontierland (which then set the stage for Disneyland's New Orleans Square) was moving through its final design phase – the Imagineers were startled when Walt pointed to the very center of this incredibly ambitious $7 million construction project (the very spot where Adventureland bumped up against Frontierland) and said:
"Build It" – Swiss Family Treehouse in Disneyland
It wasn't that easy.
The Imagineers explained "But Walt. That's the piece of land that the pipe which connects the Jungle Cruise and the Rivers of America runs through. We'd have to rip that up and then reroute that water system."
Walt said "I don't care. Build it."
The Imagineers then said "But Walt. If we built a Swiss Family Treehouse in the Park … Well, that then means a steep set of stairs first going up into that tree and then a second steep set of stairs coming down out of that tree. People aren't going to like doing all of that climbing."
Walt said "You're wrong. Build it."
Imagineers continued "An attraction like that's only going to appeal to kids. And we've already got Tom Sawyer Island across the way."
Walt " Again, you're wrong. Build it.
So that's what the Imagineers did. Not happily, I might add. Because the concrete foundation that supported this six ton structure had to go down some 42 feet … Well, that totally screwed up the water system that previously connected Disneyland's Jungle River Cruise to the Rivers of America.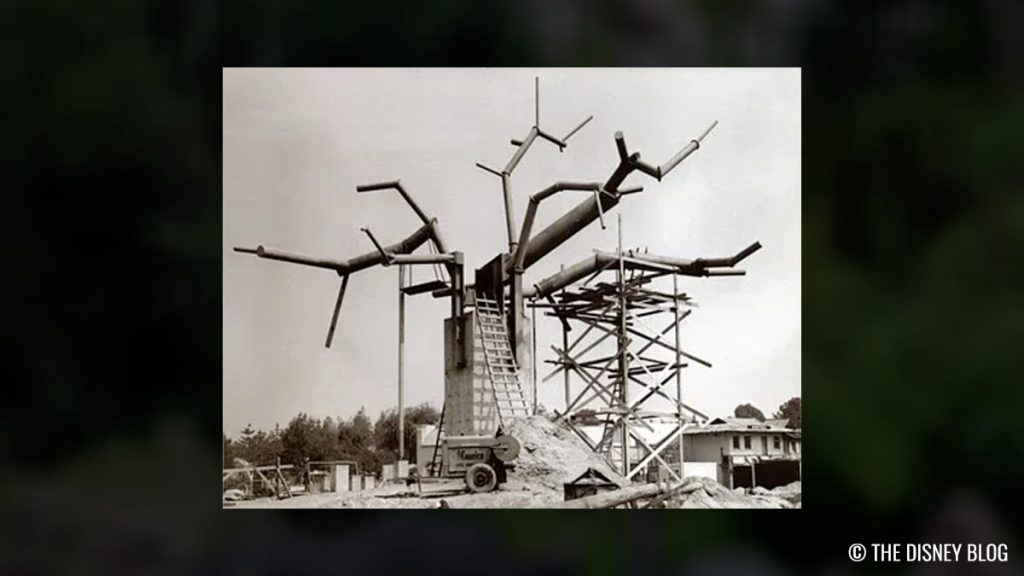 And as for those steep sets of stairs … While work was underway on this 70-foot-tall faux tree, Walt persuaded Betty Taylor (who was playing Sue Foot Sue over at the Golden Horseshoe at that time) to come over to the Swiss Family Treehouse construction site one afternoon. Betty was wearing a dress and high heels at the time. But she & Walt put on hard hats. And then the two of them made multiple trips up & down the stairs that had already been installed in & around Disneyland's Swiss Family Treehouse. Just so Walt could then be certain that this attraction's stairways weren't too steep. More importantly, that they'd also be safe for ladies who were wearing skirts & dressed in heels to use.
The Opening of Swiss Family Treehouse at Disneyland
This 70-foot-tall faux tree (with its 80 foot-wide canopy of 300,000 pink plastic leaves) opened just in time for Thanksgiving of 1962. John Mills (the male lead of Disney's "Swiss Family Robinson" film) was on hand for the dedication of this Adventureland attraction. FYI: He brought along his daughter, Halley (As in Halley Mills, the star of Disney's "Pollyana" and "The Parent Trap").
There's this great 3-minutes-and-41-second video over on YouTube that shows Walt leading the Mills family (John, Halley & Mary Mills, John's wife) around Disneyland's Swiss Family Treehouse in the Fall of 1962. You can see Disney proudly showing off the elaborate water wheel system at the heart of this Adventureland attraction, which send 200 gallons of water high up into that faux tree.
How Much Did it Cost to Build the Swiss Family Treehouse at Disneyland?
Disneyland spent $254,900 on the construction of that theme park's version of Swiss Family Treehouse. Which the Imagineers (back then, anyway) felt was money wasted. Because no one was ever going to climb up the 68 steps that then led to the three rooms in this Adventureland attraction (The parents bedroom, the boys bedroom [up in the crow's next] and then the common area / kitchen / dining room) and then the 69 steps back down to the ground.
This is where the Imagineers were wrong.
Don't Bet Against Walt – Success of Swiss Family Treehouse
Swiss Family Treehouse quickly became one of the more popular attractions in the Park. Back then, this Adventureland attraction was a C Ticket (35 cents apiece). And since it only took three Disneyland employees to safely staff & operate the Treehouse (i.e., one person to take tickets at the entrance, a second staffer patrolling upstairs in the tree to make sure the Guests were behaving themselves / not touching the props, and then a third Cast Member down by the exit making sure that Guests aren't sneaking up the back stairs to experience the Swiss Family Treehouse without first surrendering a C Ticket), it also became one of the more profitable attractions in the Park.
200 people up in the tree at any one time. 1200 people an hour. Killer views of New Orleans Square construction / the Jungle Cruise ride just below.

Oh, and that only appeal to kids thing? Out of every four Guests who came through the turnstile / surrounded that 35 cent C ticket, only one was a kid under 10. The other three were adults.
To be specific here: Once construction of Disneyland's Swiss Family Treehouse was complete in the Fall of 1962, it only cost $21,000 to staff & operate annually. An additional $16,000 to maintain each year. In 1965, this Adventureland Attraction – even after taking those costs into consideration – still managed to turn a profit of $313,000.
Long story short: It was never a smart thing to bet against Walt. At least when it came to how popular an attraction would be with Guests (The Mickey Mouse Club Circus fiasco of the holiday season of 1955 being the exception, of course).
Ken Annakin – Film Director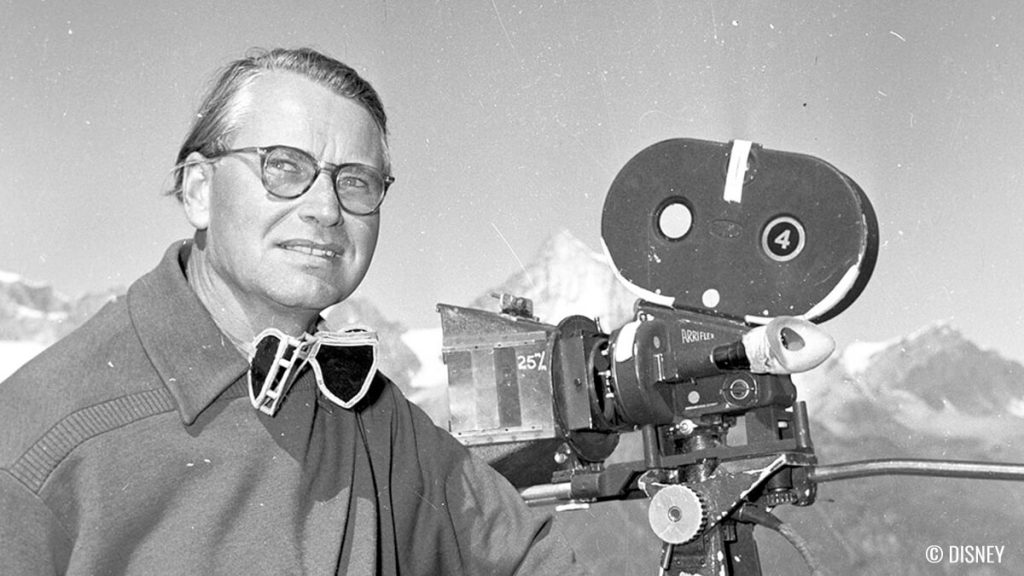 Sadly, the Imagineers weren't able to base any other theme park attractions on Ken Annakin movies. "Swiss Family Robinson" was the very last film that he directed for Disney Studios.
Annakin went on to direct several very popular family films in the 1960s & 1970s, among them "Those Magnificent Men in their Flying Machines" and "The New Adventures of Pippi Longstocking." And the Walt Disney Company went out of its way to recognize Ken's contribution to the overall success of Disney Studio & the Company's theme parks by naming him a Disney Legend in 2002.
Sadly, Ken passed away at his home in Beverly Hills back in April of 2009 at the ripe old age of 94. Worth noting here that – in the late 1960s / early 1970s – when Walt Disney Animation Studios was fumbling around for an idea for a project to tackle after "The Aristocats" (That was the last animated feature that Walt Disney personally put into production / greenlit) – someone asks that classic question "What would Walt do?"
And in this case, the thinking was … Walt really liked those live-action movies that Ken Annakin directed for the Studio. Maybe we should look at those. So they then screened the very first movie that Ken directed for Disney, which was "The Story of Robin Hood and his Merrie Men" from 1952. And since people in Feature Animation thought that that was a pretty solid story … Well, that's how we wound up with Disney's animated version of "Robin Hood" in November of 1973.
New Robin Hood on Disney+?
Back in April of 2020, Disney announced that it was working on a CG version of Disney's 1973 hand-drawn version of "Robin Hood." Which is eventually supposed to show up on Disney+. Carlos Lopez Estrada had been signed to helm this film. Kari Granlund was writing the screenplay for this "Robin Hood" reboot. An Justin Springer, who helped get "Tron: Legacy" off the ground back in 2010, would be producing.
So the Ken Annakin corona effect lives on at Disney.
So does Disneyland's Swiss Family Treehouse. Which – after being renamed / rethemed as the Tarzan Treehouse in June of 1999 – will revert to being the Adventureland Treehouse later this year. With a loose retheming that then allows this Disneyland attraction to become home to characters from Disney's "Swiss Family Robinson," "Tarzan," and "Encanto."
This article is based on research for The Disney Dish Podcast "Episode 412", published on January 30, 2023. The Disney Dish Podcast is part of the Jim Hill Media Podcast Network.
The Road to Cars Land – Part One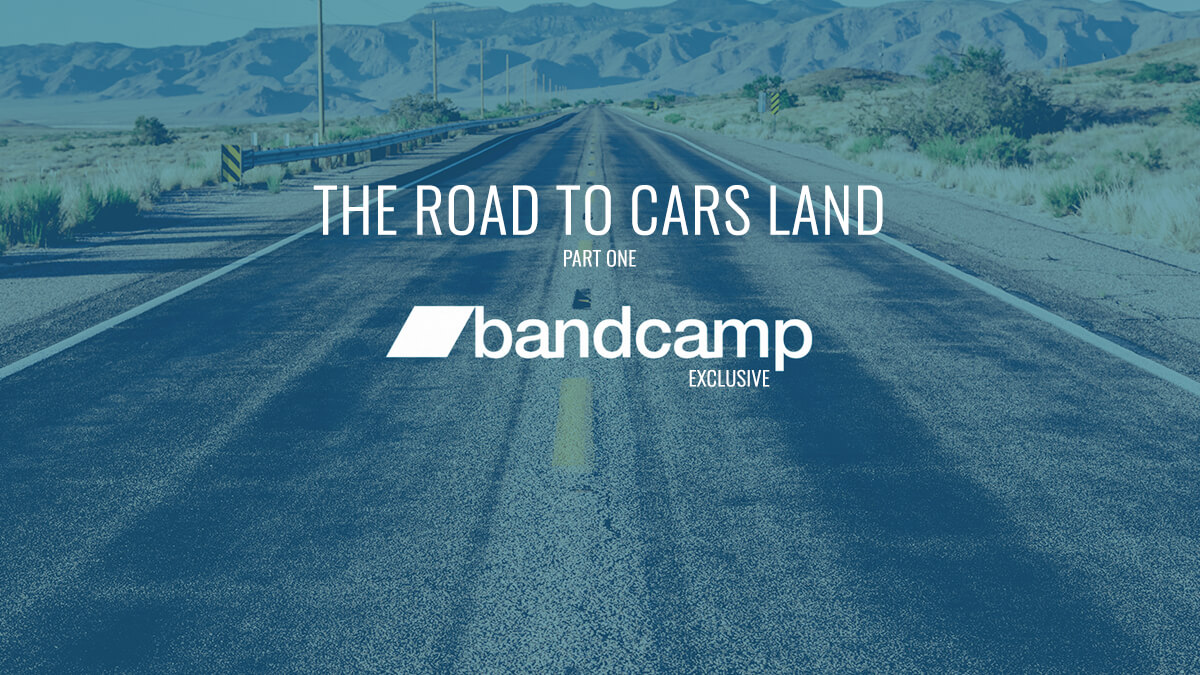 It's the early 2000s. Things are starting to get spikey between Michael Eisner and Steve Jobs in regards to Pixar Animation Studios.
These two titans of industry are trying to hammer out a third extension of that animation studio's production & distribution deal with the Mouse House. Their original three picture deal had been signed back in March of 1991, and then – following the enormous success of "Toy Story" in November of 1995 – was then been renegotiated & turned into a 5-picture co-production deal in February of 1997.
As far as Steve Jobs was concerned, Pixar was now within inches of meeting its contractual obligation to Disney. Which meant that was now time for these two studios to hammer out a new deal. One that would be far more lucrative for Pixar. After all, the folks up in Emeryville (They'd only just moved from Pixar's original studio set-up in Port Richmond over to Emeryville in 2000) had already delivered six films for Disney to distribute:
"Toy Story" (1995)
"A Bug's Life" (1998)
"Toy Story 2" (1999)
"Monsters, Inc. (2001)
"Finding Nemo" (2003)
"The Incredibles" (2004)
"Toy Story" & "Toy Story 2" Don't Count – Pixar's Original Film Obligation to Disney
Not so fast, says Disney's lawyers. "Toy Story" was produced outside of that 5 picture co-production deal that was signed back in February in 1997. So it then couldn't be counted as one of the five films that Pixar was contractually obligated to deliver to Disney.
More to the point, because "Toy Story 2" was a sequel to the original "Toy Story" movie from 1995 (and was originally supposed to be a Disney Home Premiere, rather than a theatrical release. Disney only decided that "Toy Story 2" would be released to theaters a year or so out from completion of that production. Which caused an awful lot of angst up in Emeryville) … Well, that film also couldn't be counted towards those 5 co-productions that Pixar was now contractually obligated to deliver to Disney.
Which made Steve Jobs furious.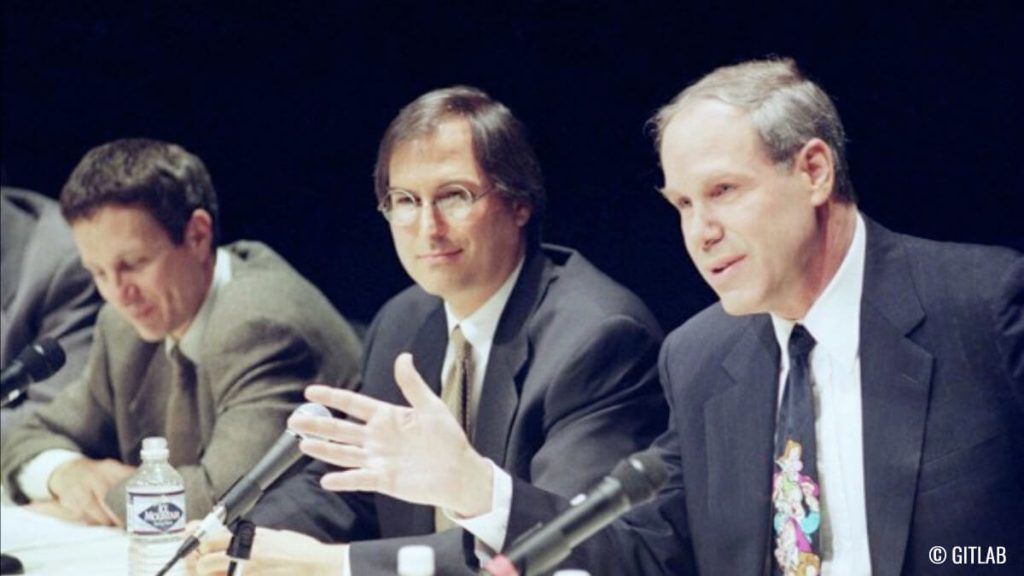 Steve Jobs had every right to be angry – given how many movie tickets had been sold to "Toy Story" & "Toy Story 2" (the first film in this series earned $244 million at the worldwide box office. While the second film in this series effectively doubled the first "Toy Story" 's box office take, pulling in $487 million at the worldwide box office), it just made Jobs crazy that a film franchise which had already pull in three quarters of a billion dollars at the worldwide box office didn't count towards Pixar's 5 picture co-production deal. Never mind the hundreds of millions of merchandising-related dollars that Disney had also pulled in from the sales of "Toy Story" -related toys.
Anyway … As far as Disney was concerned, factoring in the whole the-first-"Toy-Story"-doesn't-count-towards-that-five-picture-deal-because-it-was-produced-before-this-co-production-deal-was-signed and "Toy-Story-2"-doesn't-count-towards-that-five-picture-co-production-deal-either-because-it's-a-sequel-to-the-original-"Toy-Story" thing … Well, Disney's lawyers insisted that – to date – Pixar had only delivered four of the five movies it was under contract to deliver to the Mouse House.
"A Bug's Life" (1998)
"Monsters, Inc. (2001)
"Finding Nemo" (2003)
"The Incredibles" (2004)
Early Talks of "Toy Story 3" – Will It Count ?!
Now where this gets interesting is that – in the middle of this negotiation in the early 2000s – Pixar actually approached Disney with an idea for "Toy Story 3." Which they then wanted to produce as the fifth and final film Pixar was contractually obligated to deliver to Disney as part of that co-production deal they'd signed with the Mouse House back in February of 1997.
Now remember that the first two "Toy Story" movies had already earned three quarters of a billion at the worldwide box office. So it was a gimme that a third "Toy Story" film would sell lots & lots of movie tickets as well. Not to mention all of the fees that Disney would collect from toy manufacturers for those officially licensed "Toy Story" toys.
And – just in case you're wondering – Disney wasn't wrong. When "Toy Story 3" was finally released to theaters in June of 2010, it would go on to earn over a billion dollars at the worldwide box office all by itself. Never mind about all of the officially licensed toy money.
But here's the thing: Pixar will only make "Toy Story 3" IF Disney agrees that this sequel then counts as the fifth and final film that this Emeryville-based operation is still under contract to deliver to the Mouse House. And Michael Eisner – when he hears about this – digs in his heels and says "You know that's not the deal. Sequels don't count towards your 5-picture contractual obligation to us. If you opt to produce 'Toy Story 3,' you're still going to need to deliver another movie to Disney after that in order to honor the terms of that contract."
Which makes Jobs furious. Here he was offering Disney yet another sequel to "Toy Story" that – as I mentioned earlier – would eventually go on to earn over a billion dollars at the worldwide box office … And here was Michael Eisner saying "Nope. That doesn't count towards completion of our 5-picture co-production deal. You're still going to owe us another movie after you deliver 'Toy Story 3.' "
Which is when Jobs decides to play hardball. He says "Okay then. No 'Toy Story 3.' "
To which Eisner responds "Okay then. No 'Toy Story 3.' Let's make that cars movie instead."
"The Yellow Car" – Origin Story to "Cars"
Which now brings us to "Cars." Or – as this proposed animated feature was known back then (when work first began on the development of this Pixar project back in 1998) – "The Yellow Car." Now – given what's going on in California right now (You did see where that State is looking to ban the sales of new gasoline-powered cars and light trucks by 2035?) – the original storyline that Pixar had put together for "The Yellow Car" was kind of interesting. It dealt with a tiny little electric car – which had just arrived from overseas – trying to make a new life for itself in the American southwest. Where it was then surrounded by all of these gas-guzzling 4-wheelers and long-haul trucks.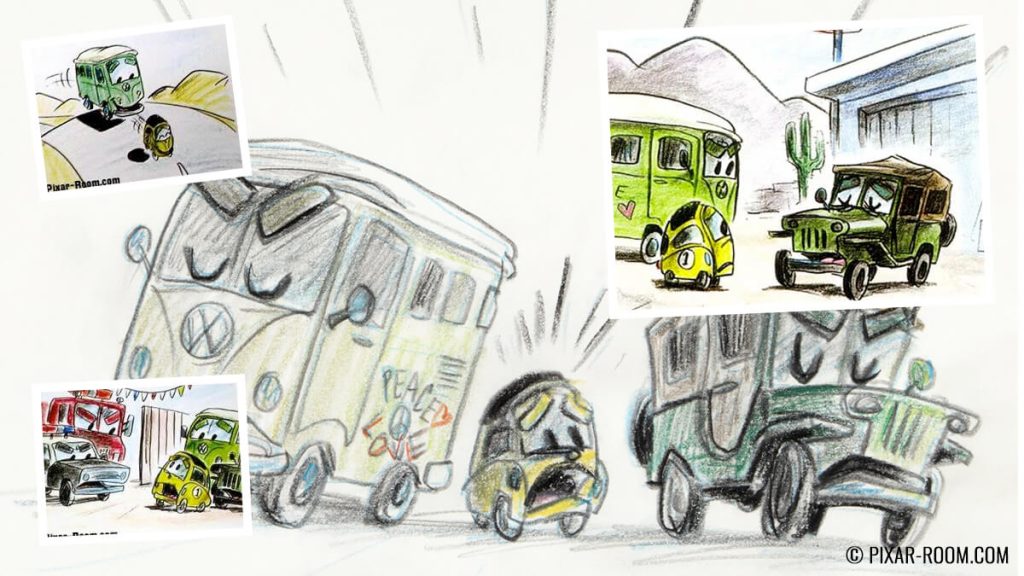 That storyline might have had a chance today. But back in the late 1990s / early 2000s, the story notes that Disney kept sending Pixar were more along the lines of "Is there any way we can change that scrappy immigrant into … Say, a young race car who's on the cusp of his first big professional win?"
And that note reportedly came from Michael Eisner himself. Who – even though he had said "No" to Pixar making "Toy Story 3" because of that whole contractual-obligation thing – still thought that he had a huge winner for Disney in "Cars." And that was because – back in the late 1960s – Michael had had a front row seat when Mattel's Hot Wheels first arrived on the scene.
Michael Eisner & Hot Wheels
You gotta remember that Michael Eisner started out in television. To be specific, he had two brief stints at NBC & CBS in the mid-1960s before he then got hired ABC. Where – in 1968 — Eisner was named that network's director of program development for the East Coast. Which meant that Michael was then largely responsible for what aired on ABC on Saturday morning.
And around this very same time (May of 1968), Mattel introduced Hot Wheels. Which was this new toy line of scale model cars. The first 16 Hot Wheels hit the market that year and were supported by this massive television advertising campaign (with the bulk of that commercial time which was supposed to support the launch of this new toy line — of course — being purchased on shows that would air on Saturday mornings. Which is when kids would be guaranteed to be watching TV).
So taking into account where Michael Eisner was working at that time, he was obviously keenly aware of what an enormous success the "Hot Wheels" toy line had been for Mattel. So – some 35 years later – when Pixar effectively told Eisner "You can't have 'Toy Story 3.' You'll now have to settle for 'The Yellow Car' instead," Michael's response was "Okay. Disney will temporarily shut down its 'Toy Story' gold mine and now go and open a 'Cars' -themed platinum mine instead."
Now please note that I used the word "temporarily" there. That was because Disney's lawyers believed that they owned the Pixar-produced characters from the original agreement.
Pixar Breaks Away from Disney – Disney Creates Circle 7 Studios
In January of 2004 – Steve Jobs announced that he was breaking off negotiations with The Walt Disney Company and upon delivery of "Cars" – which would be released to theaters in June of 2006 – Pixar was finally free & clear of its obligations to the Mouse House. Which is why they now open negotiations with other studios in Hollywood seeking a new production / distribution partner.
Once Pixar formally broke off negotiations with Disney, The Walt Disney Company announced that it would be starting Circle 7 Studios (named for the street that this brand-new animation studio was located on. Which is Circle 7 Drive in Glendale, CA. Which is where KABC, the Los Angeles-based ABC affiliate is located. "And what is the KABC logo?," you ask. A 7 – for Channel 7 – with a circle around it)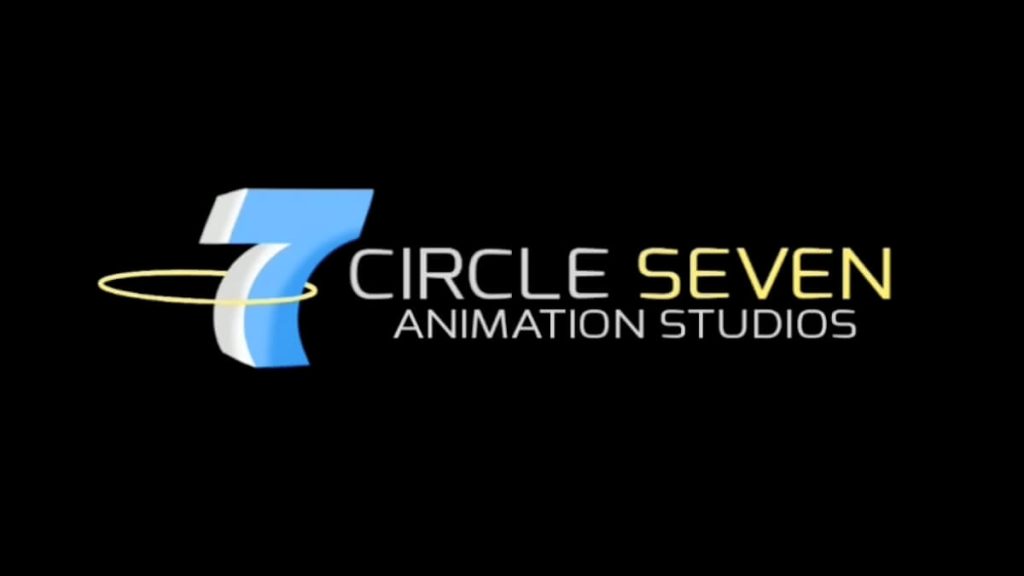 … And at Circle 7 Studios, Disney intended to produce its own sequels to "Toy Story," "Monsters, Inc." and "Finding Nemo." Because – under the terms of those production & distribution deals, later co-production deals that Pixar had signed with Disney back in 1991 and then 1997 respectively – the Mouse felt that they owned this Pixar-produced characters & storylines outright and could then do whatever they wanted with them.
That whole Circle 7 Studios was a nightmare for the folks at Pixar. Though – it's worth noting here – the people at Disney who did work on those "Toy Story," "Monsters, Inc." and "Finding Nemo" sequels did do some decent work.
Original "Toy Story 3" Plot
The storyline for Disney's version of "Toy Story 3" (which had Buzz Lightyear getting recalled to the factory that originally made him in Japan, and then the Andy's Room gang shipping themselves via FedEx to that very same factory in an effort to save Buzz from being dismantled) had its charms.
"Monsters, Inc." Sequel – "Lost in Scaradice"
I'd argue that the storyline for Disney's version of "Monsters, Inc." (which was to have been entitled "Lost in Scaradice") would have made for a far better film than the one that Pixar themselves produced in June of 2013. Which was "Monsters University."
But we're not here to talk about "Lost in Scaradice." We're here to talk about "Cars."
"Cars" – Michael Eisner's Decision Creates Billions with New Franchise
"Cars" finally got released to theaters in June of 2006 and then went on earn $461 million at the worldwide box office.
Which – admittedly – wasn't the over-a-billion that "Toy Story 3" would earn at the worldwide box office just four years later in June of 2010. But then when you factor in the $11 BILLION in sales of officially licensed "Cars" toys (And that was just in the first two years after "Cars" was released to theaters) … Well, like I said earlier, Disney had just temporarily traded its "Toy Story" -themed gold mine for a "Cars" -themed platinum mine.
Important to stress here: Michael Eisner's "Hot Wheels" -related hunch proved to be correct. Him deciding to make Pixar produce "Cars" rather than opting to greenlight production of Toy Story 3" created a whole new, extremely lucrative franchise for The Walt Disney Company. Which is paying off even today.
For example, Over on Disney+ the very day that this Bandcamp Exclusive show went live (September 8, 2022), a brand new original animated series – "Cars on the Road" – starring Mater & Lightning McQueen debuts. Nine episode detailing what happens on a road trip when Lightning & Mater drive back East to attend Mater's sister's wedding. Can't wait to see what Mater's sister looks like.
Bob Iger Helps Disney Reclaim Pixar
Eisner doesn't often get credit for the success of cars. But that's largely because Michael Eisner is no longer the CEO of The Walt Disney Company. He stepped down in September of 2005. Now Bob Iger is called the shots at the Mouse House. And he's determined to do whatever he has to in order to repair the Company's working relationship with Pixar. Up to & including buying that animation studio in January of 2006 for $7.4 billion and then making Steve Jobs the Company's largest individual shareholder. For a time, Steve owned 7% of that Company.
And when you lay out that kind of cash … Well, of course, you're looking for a quick return on your investment. Which is Iger then turned to the Imagineers and said "I want a lot of Pixar-related stuff in the Disney Parks as quickly as possible."
"Cars" Attractions in Disney Parks
And the Imagineers took the orders they were getting from Disney's new CEO very seriously. Which is why – a year to the day after "Cars" first opened in theaters (June 9, 2006) – Cars Race Rally opened at Walt Disney Studios Park at Disneyland Paris (on June 9, 2007).
Cars Race Rally at Walt Disney Studios Park in Disneyland Paris
Mind you, Cars Race Rally wasn't the most elaborate or ambitious attraction to ever be installed at a Disney theme park. Located in the Toon Studios section of Walt Disney Studios Park, this flat ride was a reimagining of Zamperla's Demolition Derby. Only in this case, this ride's vehicles that have been rethemed to look as though they were part of the "Cars" universe.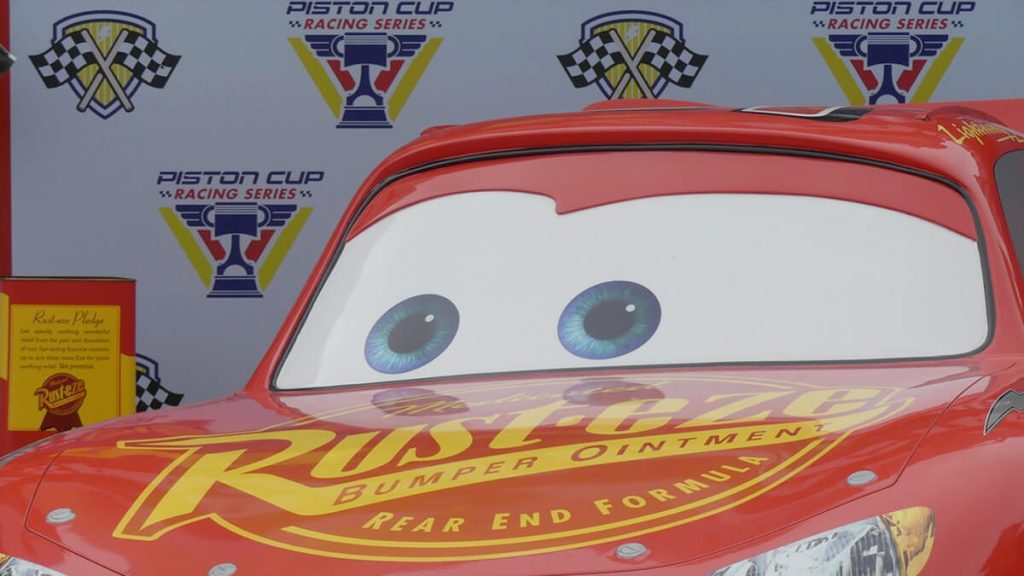 Radiator Springs Announcement for Disney California Adventure
But just four months after Cars Race Rally would open at Walt Disney Studios Park in Disneyland Paris (on October 17, 2007, to be exact), The Walt Disney Company announced its $1.1 billion redo of Disney California Adventure. This 5-year-long project be capped off by the creation of a 12-acre area that would basically recreate Radiator Springs in all its glory at the very center of this theme park. Which – it was hoped – would then give Southern Californians a compelling new reason to go visit the Disneyland Resort's second gate.
Mind you, the irony here is – if you look back at the original plans for Disney's California Adventure (back when this theme park was first announced back in July of 1996), Disneyland's second gate was supposed to have had an area that celebrated California Car Culture. A place that would have allowed DCA visitors to experience firsthand street racing or the joy of cruising along Route 66 or just the fun of sitting in a classic car from the 1950s outside of a neon-laden drive-in restaurant. Where you could then have had your fast food order brought right to your vehicle by a car hop who was wearing roller skates.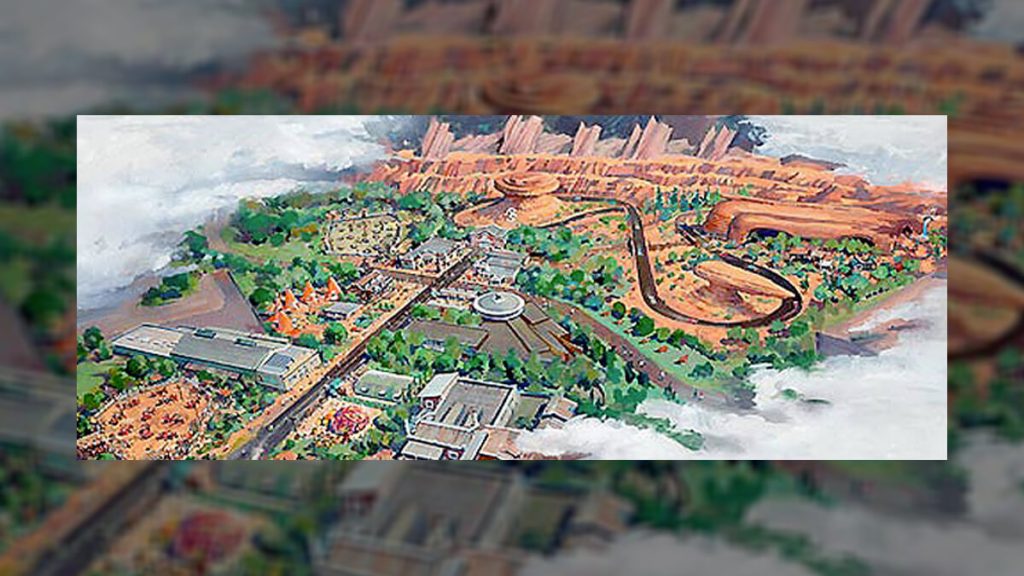 Sounds like fun, doesn't it? So how did we go from an area at DCA that was supposed to have celebrated California's car culture to a land that then recreated Radiator Springs from Pixar's original "Cars" movie? We'll get to that on the second installment of this new Bandcamp Exclusive series, "The Road to Cars Land."
The Closing of Walt Disney World's "20,000 Leagues Under the Sea"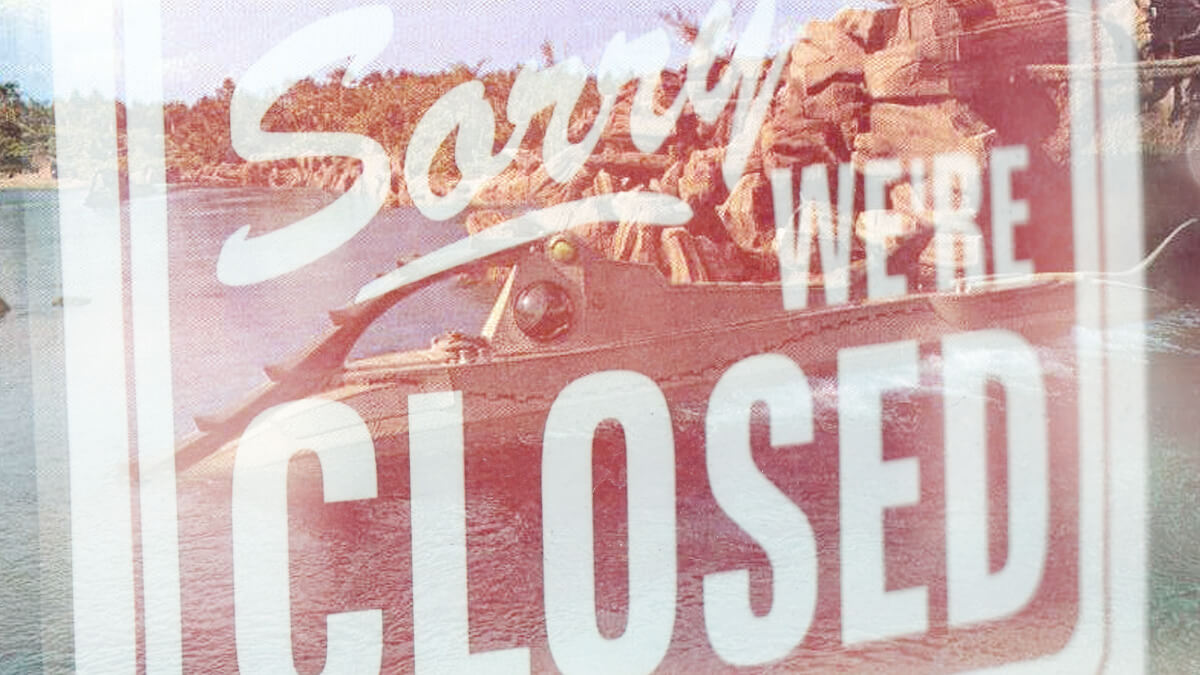 I need help from a Disney World employee. To be specific, someone who used to work at the Magic Kingdom back in the late 1980s / early 1990s.
The reason I'm asking for help is that there used to be this one-page newsletter that that theme park printed & distributed weekly to Cast Members who worked JUST at the Magic Kingdom.
Walt Disney World Cast Member Newsletter Request
I want to stress that this newsletter was different from the Eyes & Ears – which (back then, anyway) was a weekly newspaper (not a newsletter) that the Resort then printed & distributed to ALL Cast Members who worked on property.
This publication – which might have been called Kingdom Cast (Sorry. It's been almost 30 years now. I'm old after all and I'm now blanking this newsletter's name) – was typically printed on different colored paper stock every week.
I just need some help here when it comes to recalling the specific name of this newsletter which was primarily intended for Disney World employees who worked at the Magic Kingdom.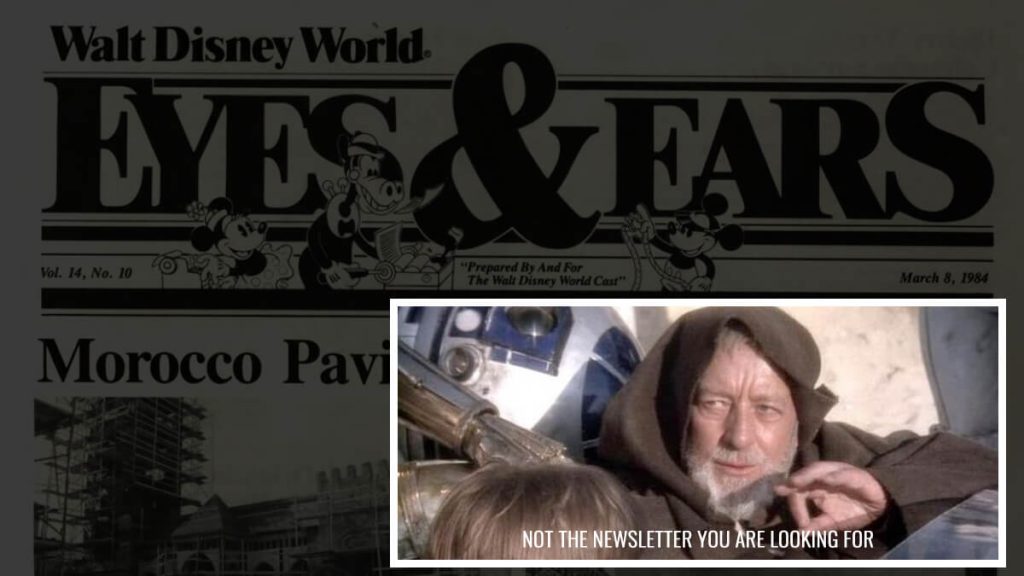 Magic Kingdom Newsletter – August 1994
Anyway … I was living down in Orlando at this time. Where I was trying to make a living writing about The Walt Disney Company. Which was challenging in those pre-Internet days. On the upside, I had lots of friends who worked at the Resort at the time. Who would then slip me copies of all sorts of in-house publications. Which then allowed me to stay on top of what was actually going on on-property.
Anywho … In late August of 1994, I got sent a copy of this particular Magic-Kingdom-only newsletter. Which included a brief item (That I'm recalling from memory now) that said …
… any & all Cast Members who had worked at "20,000 Leagues Under the Seas" over the past 23 years are invited to come by this Fantasyland attraction on the night of Monday, September 5th. We'd like to get together as many current & former 20K employees as possible for a group photo in front of that attraction's marquee. This image will then be used to commemorate the closing of this Disney World favorite.
This item in that newsletter then went on to say that – after the Magic Kingdom had officially closed for the night – all WDW Cast Members were then welcome to come by the Subs and get in one last ride before "20,000 Leagues" closed for good.
So I immediately realized that this was huge, huge news.
Disney World is closing the Subs at the Magic Kingdom.
And since I was friendly with Leslie Doolittle, the reporter who was wrote the "On Tourism" column for the Orlando Sentinel, I give Leslie a call and read her this item straight out of this Magic Kingdom employee newsletter verbatim. Which Ms. Doolittle then reports in her very next "On Tourism" column. Which then prompts WDW officials to lose their minds.
Initially senior management at the Resort flat-out denies that this Opening Day attraction is actually closing and they demand that the Sentinel immediately print a full retraction. After I provide Ms. Doolittle with a physical copy of this Magic Kingdom employee newsletter and she then shares that with WDW's PR team … Well, the Resort's senior management then changes its tune.
They now say … Well, yes. "20,000 Leagues" WILL be closing on September 5, 1994. But what was published in that Magic Kingdom employee newsletter was incorrect. This Fantasyland favorite is NOT closing permanently. But – rather –- 20K will be going down for a lengthy rehab. A REALLY lengthy rehab. The longest ever in this ride's history.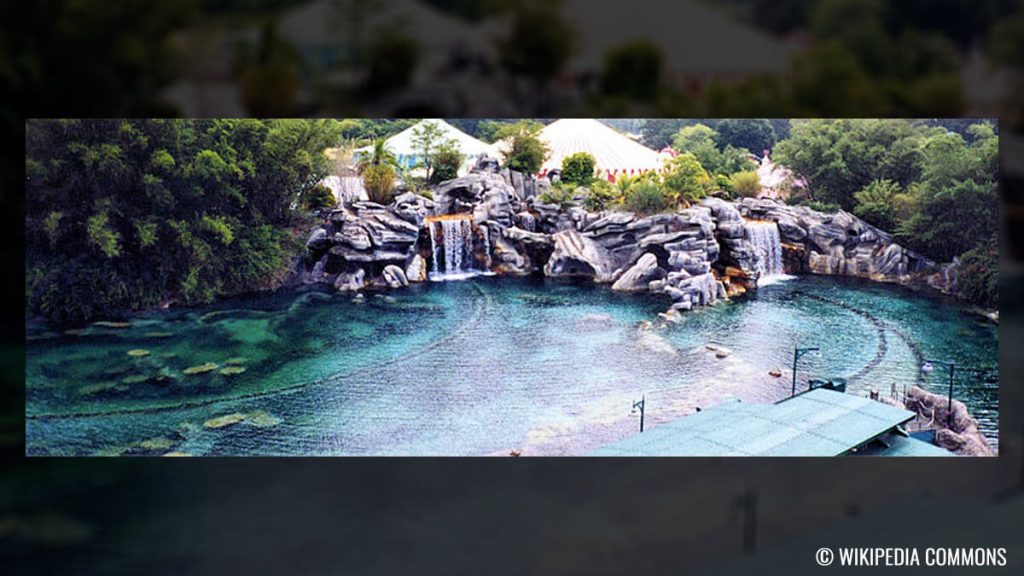 Maintenance Issues with WDW's "20,000 Leagues Under the Sea"
To explain: Anyone who loved this WDW attraction back in the day will talk about how frustrating it would be back then to visit the Magic Kingdom and then find that "20,000 Leagues" was down for maintenance … again.
Between the harsh Florida sun bleaching the color out of the fake coral & all those plastic fish (which is why – every year – the lagoon had to be drained & dried so these items could then be repainted) not to mention all of the mechanical challenges associated with keeping that fleet of 14 diesel-powered Subs up & running … "20K" was an operational nightmare.
Not to mention being a huge money suck when it came to the Magic Kingdom's annual operating budget.
So what Disney World senior management said – on the heels of that Orlando Sentinel story — was that "20K" was now closing for a top-to-bottom overhaul. This would be a two year-long project. But the good news was work would be completed in time for WDW's 25th anniversary celebration. Which was supposed to begin in October of 1996.
Which – I have to tell you – wasn't the truth at all.
That Magic Kingdom employee only newsletter had actually gotten everything right. Disney World's "20,000 Leagues" ride WAS closing for good on September 4, 1994. But not for the reason you might think.
Euro Disney Financial Troubles
Euro Disney had opened back in April of 1992. The park itself did well, attendance-wise. Not so much when it came to those 6 on-site hotels. Weighed down by enormous debt, Eisner actually talked about closing the place down in December of 1993 unless a new financial arrangement could be worked out with the 30+ banks that had originally funded construction of this $4.4 billion resort. A deal was reached in the late Winter / early Spring of 1994. But one of the conditions of this deal is that The Walt Disney Company would suspend the collection of any royalty payments that the Company was due from the Euro Disney Project from 1994 through 1998.
This new agreement / financial restructuring may have saved Euro Disney (which then got rebranded / relaunched as the Disneyland Paris Resort). But it also choked off a huge revenue stream at The Walt Disney Company. Which is why word then came down from on high that ALL divisions at the Mouse House now needed to tighten their belts. Economize.
And down at Walt Disney World … Well, managers then saw this edict as an opportunity to finally pull the plug on the Magic Kingdom's expensive-to-maintain / difficult-to-operate "20,000 Leagues" ride. And the beauty part was … This wasn't their fault. They were just following Corporate's orders.
Fan Backlash for "20,000 Leagues" Closing Announcement
What Walt Disney World senior management hadn't anticipated was – on the heels of Leslie Doolittle's story about how "20K" would be closing – that the Resort would then be flooded with letters begging Magic Kingdom managers to change their minds. Save this opening day attraction.
Which – again – brings us back to that "The-Subs-will-be-back-up-and-running-by-1996-just-in-time-for-WDW's-25th-anniversary" story. Which – I'll again remind you – just wasn't true. This was a lie that the Company quickly put out there to deflect & divert from what quickly had become a PR nightmare for the Magic Kingdom.
Michael Ovitz – Save or Close "20k Leagues"
So okay. We now jump ahead to August of 1995. Which is when Michael Ovitz – previously the head of CAA and once rumored to be the most powerful man in Hollywood – becomes the President of The Walt Disney Company. Michael Eisner hires Ovitz to be his new second-in-command (Following the tragic death of Frank Wells back in April of 1994).
And Ovitz … He wants to hit the ground running. Prove to Eisner that he's now going to be an extremely valuable member of the Disney team.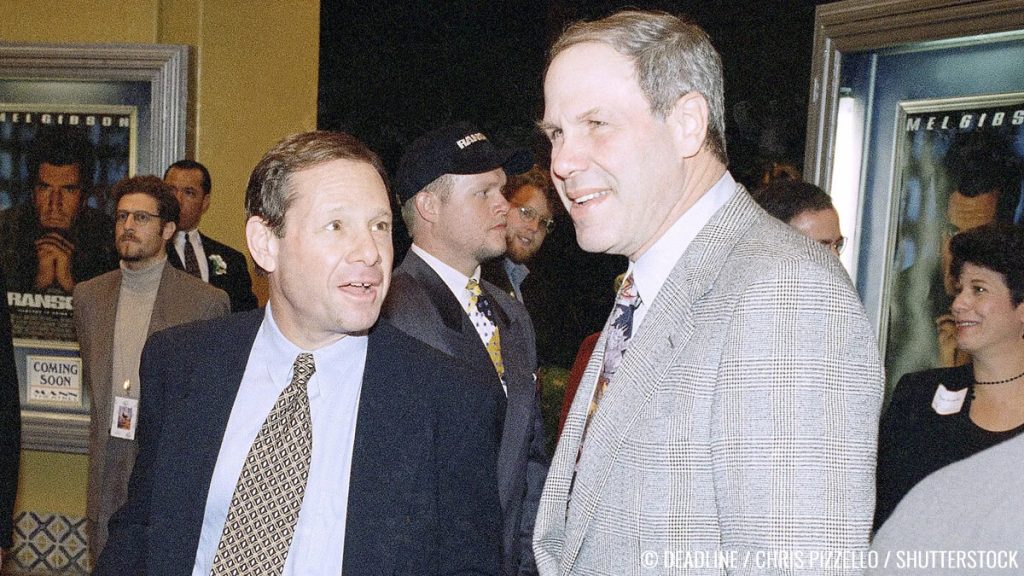 So picture this. It's now September of 1995. And Michael Ovitz – because he wants to learn about every aspect of The Walt Disney Company – is now on a familiarization tour of the entire corporation. And one of his very first stops is The Walt Disney World Resort.
And Michael (Ovitz, not Eisner) is a very data-driven guy. And he knows about the now-thousands of letters & phone calls that the Walt Disney World Resort has received about "20,000 Leagues Under the Sea." Which – again (remember) – WDW managers have been saying publicly is only temporarily closed. At this point, they're still insisting that that this Opening Day Attraction will be back up & running in time for WDW's 25th anniversary. Which is supposed to start on October 1, 1996.
So Ovitz – once he arrives on WDW property says – "Hey, I've heard about the Magic Kingdom's 20K problem. And I'd like to personally check out that ride while I'm down here in Florida. Maybe once I see it, I can then make some recommendations. Perhaps help speed along the funding you need to get that ride up & running again."
And seeing as Michael Ovitz is the newly installed second-in-command at the Mouse House, WDW senior management – after they hear this request – says "Sure. Absolutely. We'd love to do that, Mr. Ovitz. We'll come by your hotel first thing tomorrow morning and take you straight over to the Magic Kingdom before that park opens to the public. That way, you can see for yourself the challenges that we're now facing with bringing this Fantasyland ride back up online in time for Disney World's 25th anniversary celebration. We'd LOVE to hear your recommendations."
Which is why — the following morning at 7 a.m. — Mike Ovitz found himself standing in the queue at "20,000 Leagues Under the Sea" as a sub that was loudly belching smoke came rumbling up to the dock. The Disney Company's brand-new President then climbed down the stairs and found a quarter inch of water sloshing around in the bottom of the boat. When Mike pointed this out, a WDW ops staffer said "Well, you have to understand that a lot of our subs are over 20 years old, Mr. Ovitz. So many of them have developed small pinhole leaks over time."
The sub then lurched away from the dock and took Ovitz & the ops crew on a somewhat jerky trip around the "20K" ride track, with the attraction's soundtrack barely audible through the ship's crackling loudspeakers.
As you might imagine, once the boat pulled up to the dock, Michael quickly climbed out of the mildewed interior. He then turned to WDW's ops staff and then asked what it would cost to bring "20K" back online. Ovitz was then quoted a number that was reportedly more than the Resort was planning on spending on its entire year-long 25th anniversary celebration.
Ovitz knew that a redo of the Subs that was going to be that expensive would be a non-started with Eisner. Especially at that time in the Company's history, where – on the heels of the Euro Disney debt reorg and Disney deferring any royalty payments they were supposed to take out of that Resort 'til 1998 – word was coming down from on high to every division at Disney to economize & cut back.
Ovitz wanted to show Eisner that – as The Walt Disney Company's new president – that he could make the tough calls. So after hearing how much it would supposedly now cost the WDW Resort to bring the Subs back online, Ovitz then supposedy said "Well, maybe we'd just better cancel this rehab project and close 20K for good." And those WDW managers standing with Ovitz in the Subs Load / Unload area then said "Oh, no. Really? Are you sure?"
Not Reopening by Summer – 20,000 Leagues "Delayed"
Which is why – in the early part of 1996. Just a few months after Michael Ovitz visited the Walt Disney World Resort on that fam trip — Bruce Laval, who was (at that time, anyway) the Resort's Vice President for Operations – did an interview with the Sentinel. Where Bruce told Leslie Doolittle that …
"We were originally pursuing a short-term strategy with 20K. Something would have then allowed us to reopen the Subs with minor enhancements. But we found that there was no way we could accomplish that by this Summer."
Now please note that what Bruce is saying in early 1996 is very different from what the Resort had been putting out back in the Fall of 1994. Back then, the Magic Kingdom was going to shut down "20K" for a nearly two-year-long, top-to-bottom redo so that this Fantasyland attraction could then be part of WDW's 25th anniversary celebration looking bigger & better from ever. But come April of 1996, that story has significantly changed. The Park was now looking to re-open the Subs with "minor enhancements." But even that would be impossible for the Resort to now pull off by the Summer of 1996.
Which bring us to what Laval next told the Sentinel:
"We are abandoning those plans for the Subs and are now exploring other long term options."
So would it surprise you to learn that – in the middle of all the hoopla associated with the officially launch of WDW's 25th anniversary celebration in October of 1996 – Disney World's PR very quietly realizes the news that 20K is now closed permanently. That – on the recommendation of Michael Ovitz, the president of The Walt Disney Company — the Magic Kingdom is now abandoning any plans to rehab / revitalize that attraction.
Poor Guest Experience for Michael Ovitz
You wanna know the kicker to this story. Those WDW managers – when they brought Michael Ovitz into the Magic Kingdom early that September morning back in 1995 – had totally sandbagged the new president of The Walt Disney Company.
To make sure that Ovitz had the worst possible ride experience that morning …
Well, out of the fleet of 14 subs that had been built for this Fantasyland attraction, those managers deliberately picked the one that was in the worst possible shape.
They then recruited a veteran ride operator and quietly gave this Cast Member the expressed instructions to "Give Ovitz the roughest ride possible."
Then – to seal the deal — they threw a couple of buckets of water down into the bottom of that Sub to simulate a pinhole leak.
And all of this was done to give Ovitz the impression that WDW's subs were now beyond salvaging.
The real irony here is that Michael Ovitz, the man who made the permanent closure of the Subs at WDW's Magic Kingdom possible because he fell for the elaborate ruse that those Disney World managers staged back in September of 1995 … wasn't all that long-lived at the Mouse House.
Eisner fired Ovitz in December of 1996 (just 15 months after he'd taken the job) largely because Eisner felt that Ovitz just wasn't a good fit at Disney.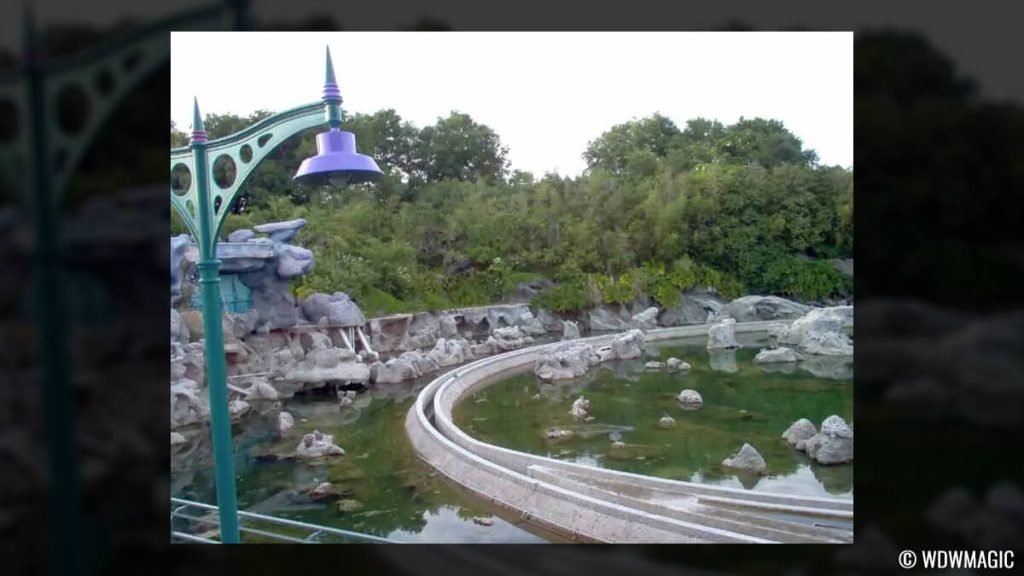 I have to tell you that WDW managers were thrilled that Ovitz was on the job at Disney for as long as he was. For – in September of 1995 — he made it possible to do what they couldn't. Which was close the Subs for good. Which then left that huge chunk of Fantasyland open for redevelopment.
Mind you, it would take nearly another 13 years (from when the WDW Resort finally officially announced that the Subs at the Magic Kingdom were closed in October of 1996 'til the first D23 Expo back in September of 2009. Which was when the WDW Resort officially confirmed that the long-rumored expansion of the Magic Kingdom's Fantasyland section was in the works) before that redevelopment effort would then move forward. But as anyone who's been watching the construction of "TRON Lightcycle Run" limp along at the Magic Kingdom these past five years, things move slowly these days at the Magic Kingdom.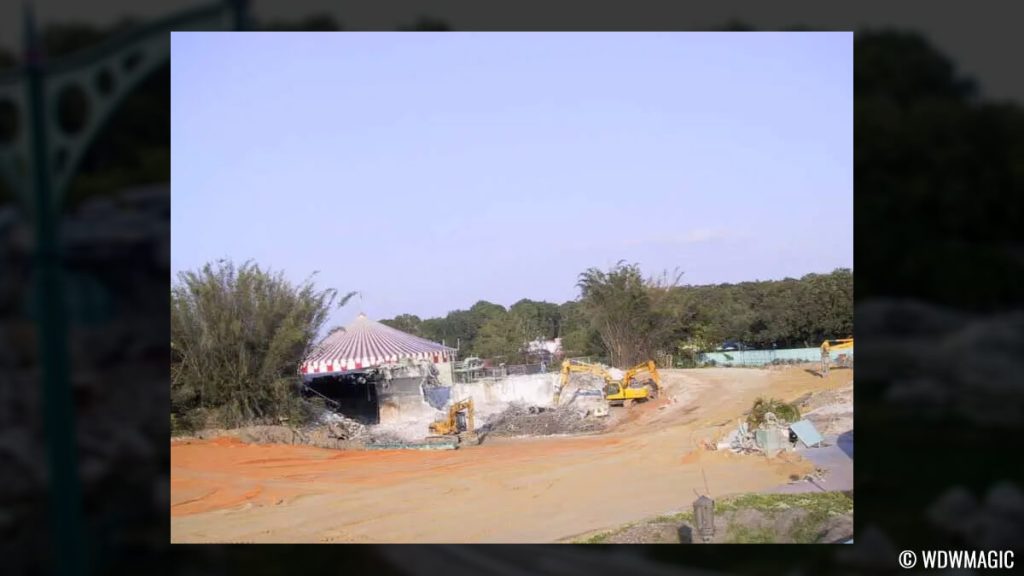 And – speaking of the Magic Kingdom – if anyone who worked at that theme park back in the late 1980s / early 1990s could please get back to me about that newsletter-for-Cast-Members-who-worked-specifically-at-that-Park (I'm 90% certain this weekly newsletter was called Kingdom Cast. But – again – I could be wrong), I'd really appreciate it.
This article is based on research for The Disney Dish Podcast "Episode 390", published on September 5, 2022. The Disney Dish Podcast is part of the Jim Hill Media Podcast Network.